Eye bags can make you look tired or older than you feel. While this concern has been difficult to treat in the past, surgical procedures are available to remove the bags and refresh your appearance.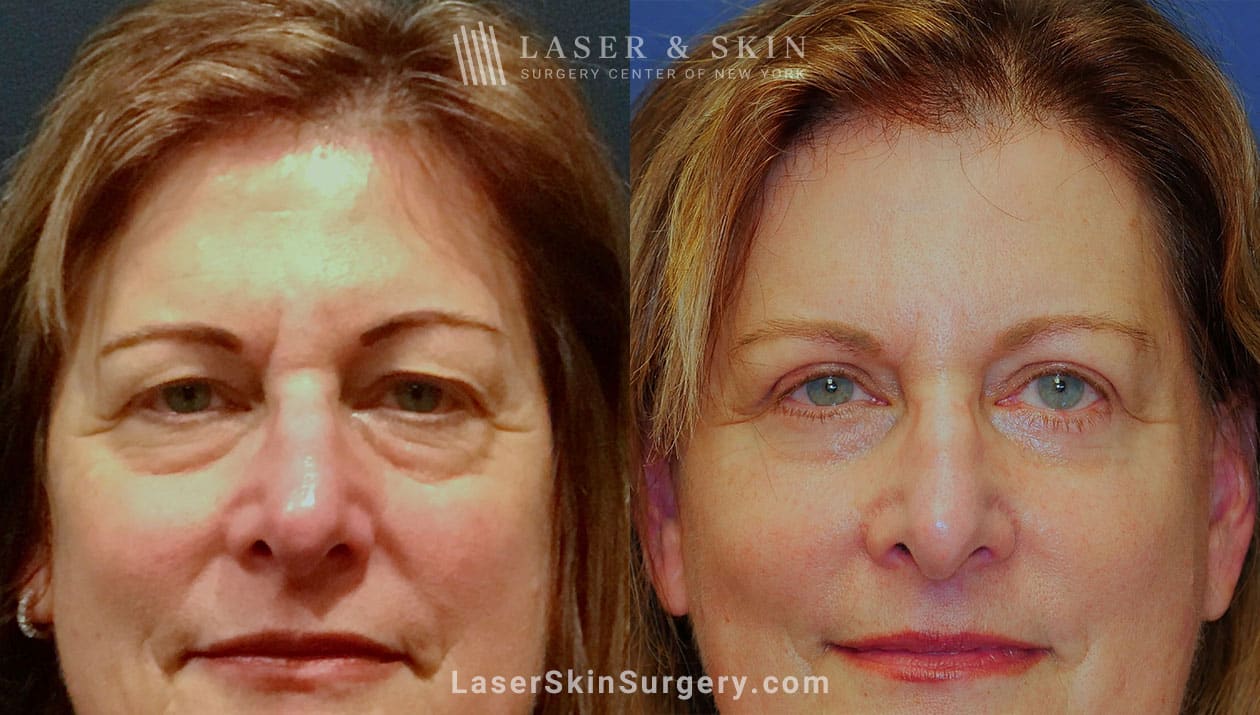 Millions of people suffer from eye bags, which can be caused by various factors, including aging, heredity, and the environment. While you can't change your age or genetics, surgical treatments are available that can effectively diminish the appearance of lower eyelid bags.
At Laser & Skin Surgery Center of New York, our team of experienced plastic surgeons offer eyelid surgery, also known as blepharoplasty, to produce dramatic, long-lasting improvements to eyelid aesthetics. This recovery from this procedure is often quicker than patients expect. Our surgeons will evaluate your concerns and discuss your goals to determine whether blepharoplasty is the right choice for you.
For other concerns regarding the skin around the eyes, our expert, board-certified dermatologists will customize a treatment plan to give you the best possible results. With more than 100 laser and light devices and state-of-the-art techniques available to us, we can help refresh your appearance, as a stand-alone treatment or in conjunction with surgical procedures.
Symptoms of Tired, Aging Eyes
Eye bags form directly under the eye and are usually caused by a combination of skin laxity and small fat pockets. Symptoms may include:
Mild swelling or puffiness
Discoloration (dark circles)
Loose, sagging skin
Common causes of eye bags include genetics, allergies, sleep deprivation, aging, and fluid retention. Sun exposure can accelerate the development of eye bags.
Other causes and contributors include liver disease, anemia, alcohol consumption, and smoking.
How Do We Treat Lower Eyelid Bags?
Lower blepharoplasty is the best option for reducing eye bags when patients are good candidates for a surgical procedure. This surgery removes excess pockets of fat and sagging skin to create a smoother, refreshed contour under the eye. In addition to reducing eye bags, this procedure smooths away fine lines to make the skin around the eye look more youthful.
Your surgeon can combine this procedure with upper blepharoplasty to produce more comprehensive improvement to the entire eye. Upper blepharoplasty focuses on the upper lid, removing excess skin that might be sagging over the eye to create a weary, aged look. In some cases, patients can experience severe drooping that actually impairs their line of vision as well.
What to Expect from Your Blepharoplasty Treatment
Our plastic surgeons typically perform upper and lower blepharoplasty under IV sedation in the office or a surgery center. Upper eyelids alone can often be done using local anesthesia in the office. We now combine facial fat grafting with blepharoplasty to augment the cheeks and fill in the tear troughs for the best possible results.
Incisions are placed within the natural creases of the eye or inside the lid, to minimize visible scarring afterward. Through the incisions, your surgeon will remove the small pockets of fat and excess skin, to create a smoother, more contoured lower lid.
How Long is the Recovery After Treatment?
Results after blepharoplasty will become fully evident once the area heals completely. Most patients return to work within 1-2 weeks after the surgery. Swelling can persist for 3-6 weeks, although it is unlikely to be noticeable to anyone else.
Treatment for Discoloration (Dark Circles) Under the Eye
If a patient is primarily concerned about dark circles under the eyes rather than actual bags, a nonsurgical treatment might be sufficient for addressing those issues. Injectable dermal fillers such as Juvederm or Restylane can add subtle volume to this area, reducing discoloration without the need for incisions and a recovery process.
All injectable filler treatments at the Laser & Skin Surgery Center of New York are performed by board-certified physicians with extensive experience. We're leaders in cosmetic dermatology and the largest users of fillers and injectables in the world. Our expertise allows us to select the perfect products for your needs.
Downtime: None
Pain level: Minimal
Duration of results: Typically 6-12 months or longer, depending on the product used
Side effects: Mild redness and swelling for 1-2 days afterward
Preparation: Topical numbing cream may be administered before treatment
Onset of results: Most patients see results within 24-48 hours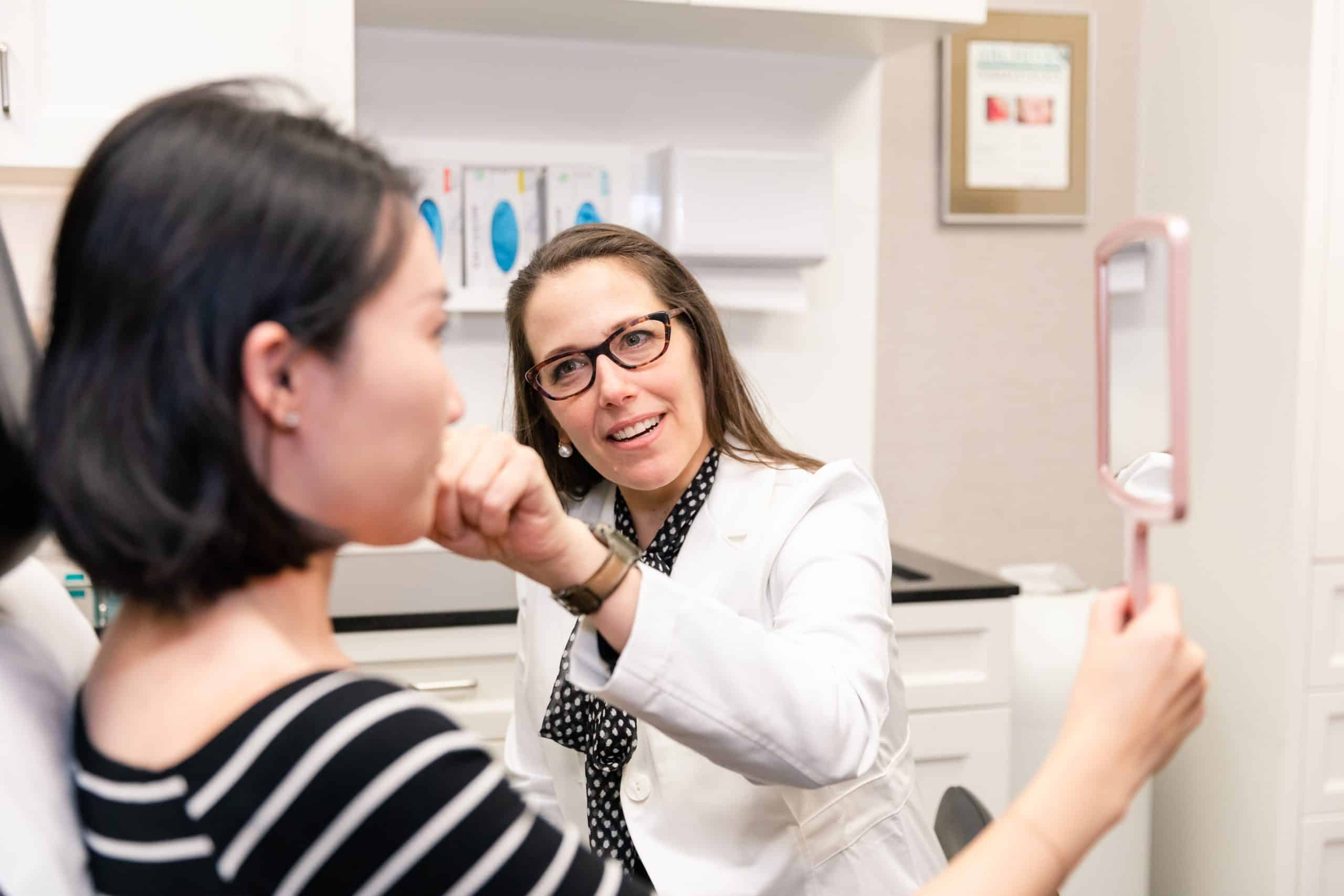 Q: Why do I have lower eyelid bags?
A: Eye bags are common and usually occur when the skin under the eye becomes loose and starts to sag. The problem can be compounded by enlarging lower eyelid fat pads and loosening of the connective tissue between the fat pads and the eyelid muscle and skin adding to the puffy appearance.
Common causes of eye bags include genetics, allergies, sleep deprivation, aging, and fluid retention. Sun exposure and smoking can also accelerate the development of eye bags.
Q: Can I prevent eye bags?
A: Although aging and genetics play a significant role in the formation of eye bags, there are a few things you can do to help reduce your risk:
Protect the delicate skin under the eyes from UV exposure by wearing sunscreen and/or sunglasses outdoors
Get plenty of rest
Seek treatment for allergies
Eat a healthy, low-sodium diet
Don't smoke
Consume alcohol in moderation
Q: Can fillers treat eye bags?
A: In some cases, dermal fillers may be used to reduce the appearance of discoloration under the eyes. The filler will also provide some subtle volume under the skin.
Q: How long will my improvements last after treatment?
A: The results of blepharoplasty can last for many years. You can often extend your improvement by protecting this delicate area from direct sun exposure and using medical-grade skin care to keep the skin healthy and hydrated.
Q: Am I a good candidate for eye bag treatment?
A: Most people with lower eyelid bags despite a healthy lifestyle can benefit from the treatment. The best candidates are in good overall health and have a positive outlook and reasonable expectations.
Schedule a Consultation at Our New York Skin Care Clinic
At Laser & Skin Surgery Center of New York, we offer both surgical and non-surgical options for keeping your eyes refreshed and youthful. With a full team of experts, we have the knowledge and experience to tailor your treatment to your precise needs and goals.
We have a full-time, onsite research division dedicated to furthering cosmetic dermatology and surgery. Check to see if you may qualify for a current or upcoming study.
Schedule a consultation with the Laser & Skin Surgery Center of New York at our Manhattan or Southampton office to determine the best treatments for your goals.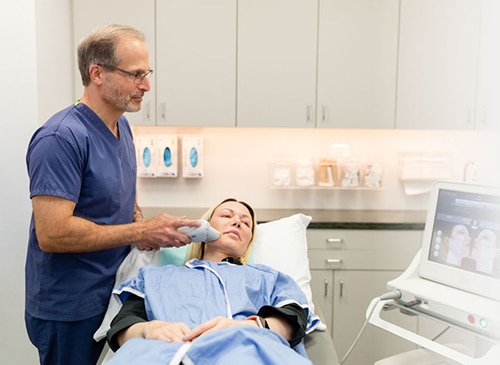 The skin's underlying structure degrades over time, leading to skin laxity and sagging skin. Collagen, the essential protein in our skin, begins to decline as early as our 20s, leaving skin without support from within. Restoring collagen helps to restore the skin's youthful vitality.
Wrinkles are a common and unwanted sign of aging. As you age, your body produces less collagen, creating saggy and wrinkly looking skin. Our customized strategies to combat wrinkles include laser resurfacing, dermal fillers, and wrinkle relaxers.
Age spots and brown spots (also known as sunspots, liver spots, and lentigines) are a consequence of aging and sun exposure. The most effective treatment for eliminating these spots and other skin pigmentation is laser therapy, which usually includes little to no downtime after treatment. 
WHAT you are looking for?
Our 30,000+ sq foot dermatology center in New York is the most comprehensive, state-of-the-art laser and cosmetic skin surgery center in the world. Over the past 30 years we have contributed to the development and testing of many devices, fillers and treatments that are now standard care, so our patients know they are always receiving the most innovative, cutting-edge treatment available.
Pay Online for Patients of Drs. Geronemus, Anolik, Bae & Seidenberg
Pay Online for Patients of Drs. Abraham, Bernstein, Krant, Shelton, Stern, Weiss, Hoffman, Shim, Murphy-Rose, Wilson, and Petratos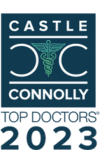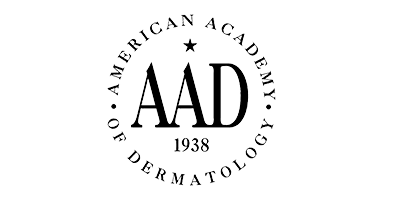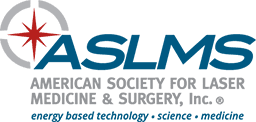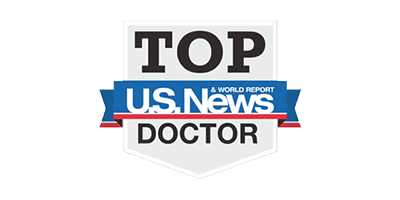 By LASER & SKIN SURGERY CENTER OF NEW YORK® | © 2023 All Rights Reserved. Design & Development by Goldman Marketing Group | Sitemap | Privacy Policy | The information available on this web site is provided for informational purposes only. This information is not intended to replace a medical consultation where a physician's judgment may advise you about specific disorders, conditions and or treatment options. We hope the information will be useful for you to become more educated about your health care decisions. If you are vision-impaired or have some other impairment covered by the Americans with Disabilities Act or a similar law, and you wish to discuss potential accommodations related to using this website, please contact us at (212) 941-5055.
*MDs perform 100% of all medical and cosmetic treatments.