Wrinkles are creases and folds in the skin that develop from aging. Crepey skin refers to thin, wrinkled skin, similar in appearance to crepe paper.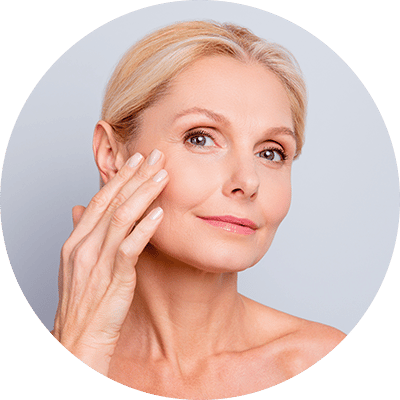 Wrinkles and crepey skin are most commonly found around the cheeks, eyes, neck, hands, arms, and legs. As you age, your body produces less collagen, elastins, and oils, creating saggy and wrinkly looking skin. Our physicians approach wrinkles and crepe-like skin with expertise in every modern approach. Our strategies include laser resurfacing to build collagen, dermal fillers to correct lost youthful volume, and either Botox® or Dysport® for the treatment of wrinkles that result from excessive muscle contraction.
Many patients find that a combination approach offers the best results for them. We can usually perform multiple treatments in a single session, offering an optimal outcome in just one appointment. Wrinkle treatment is a safe and effective way to achieve and maintain youthful, radiant skin. 
what are possible treatments?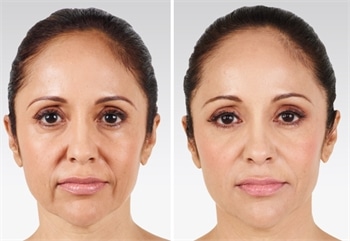 what devices do you use to treat wrinkles?
Aging

Lack of moisture

Significant weight loss

Certain medications

Smoking
Poor nutrition
Pollution
Tanning beds
Sleep deprivation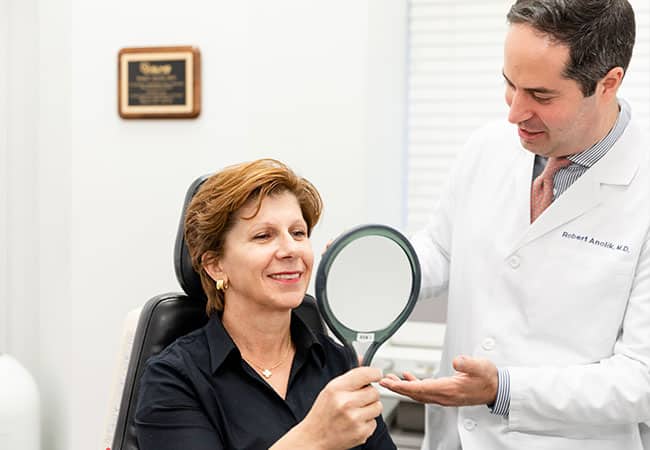 Questions about wrinkles or crepey skin? Contact us at Laser & Skin Surgery Center of New York Today!
If you have any questions about wrinkles or crepey skin, or if you're looking to schedule an appointment with one of our board certified dermatologists, please feel free to contact us.
Real Patients Before and After photos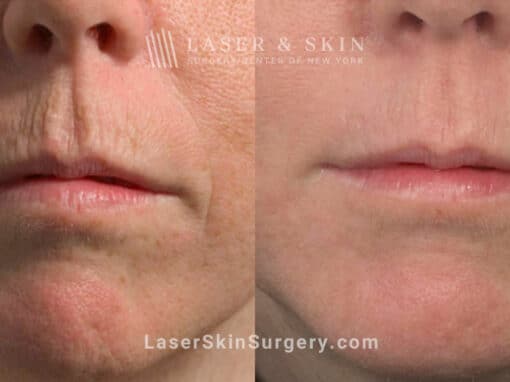 Fractional laser used to treat perioral lines and rejuvenate skin around the mouth
Disclaimer: Results may vary from patient to patient. Results are not guaranteed.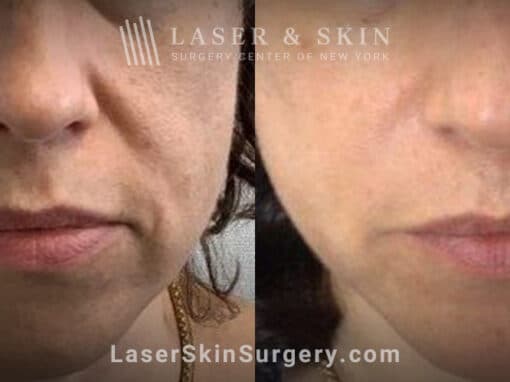 Laser treatment for nasolabial folds
Disclaimer: Results may vary from patient to patient. Results are not guaranteed.
Q: What Ingredients Should Be In My Moisturizer?
A: Moisturizers should contain antioxidants, retinoids, alpha-hydroxy acids, and beta hydroxy acids to keep your skin looking fresh. 
Antioxidants. Vitamins C and E help to repair cellular damage.
Retinoids (vitamin A derivatives). These turn skin cell layers over faster, leaving your skin fresher, smoother, and more evenly pigmented. These products tend to be drying to the skin; we recommend using a pea-sized amount to cover the entire face. Retinoids can be found over-the-counter or in prescription strengths.
Alpha-Hydroxy Acids ("AHAs"). These are similar to retinoids and have the same anti-aging benefits, but they generally are less drying and better tolerated. Glycolic acid, lactic acid, and hyaluronic acid are the most common.
Beta Hydroxy Acids. Salicylic acid is the most common.
Q: How Can I Avoid Wrinkles?
A: Limiting exposure to UV radiation is the most preventable way to limit sun damage to your skin. Our dermatologists recommend wearing sunscreen and moisturizer daily, as well as wearing sun-protective clothing, to protect your skin. It is also best to stay out of the sun as much as possible.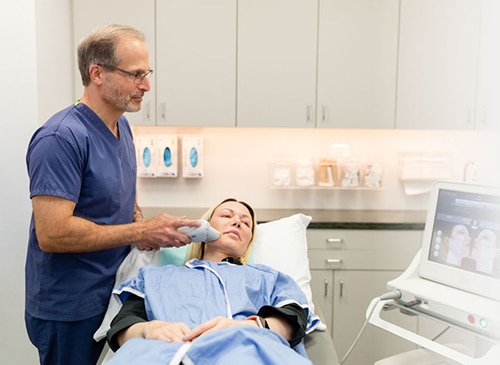 The skin's underlying structure degrades over time, leading to skin laxity and sagging skin. Collagen, the essential protein in our skin, begins to decline as early as our 20s, leaving skin without support from within. Restoring collagen helps to restore the skin's youthful vitality.
Wrinkles are a common and unwanted sign of aging. As you age, your body produces less collagen, creating saggy and wrinkly looking skin. Our customized strategies to combat wrinkles include laser resurfacing, dermal fillers, and wrinkle relaxers.
Age spots and brown spots (also known as sunspots, liver spots, and lentigines) are a consequence of aging and sun exposure. The most effective treatment for eliminating these spots and other skin pigmentation is laser therapy, which usually includes little to no downtime after treatment. 
WHAT you are looking for?
Our 30,000+ sq foot dermatology center in New York is the most comprehensive, state-of-the-art laser and cosmetic skin surgery center in the world. Over the past 30 years we have contributed to the development and testing of many devices, fillers and treatments that are now standard care, so our patients know they are always receiving the most innovative, cutting-edge treatment available.
Pay Online for Patients of Drs. Geronemus, Anolik, Bae & Seidenberg
Pay Online for Patients of Drs. Abraham, Bernstein, Krant, Shelton, Stern, Weiss, Hoffman, Shim, Murphy-Rose, Wilson, and Petratos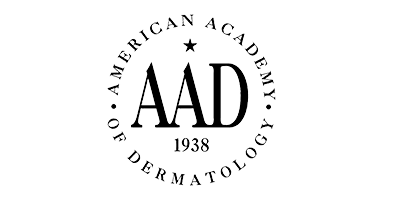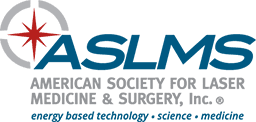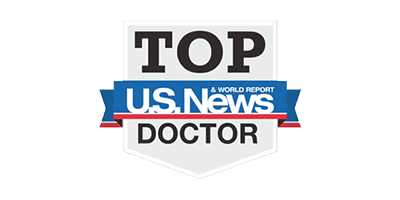 By LASER & SKIN SURGERY CENTER OF NEW YORK® | © 2023 All Rights Reserved. Design & Development by Goldman Marketing Group | Sitemap | Privacy Policy | The information available on this web site is provided for informational purposes only. This information is not intended to replace a medical consultation where a physician's judgment may advise you about specific disorders, conditions and or treatment options. We hope the information will be useful for you to become more educated about your health care decisions. If you are vision-impaired or have some other impairment covered by the Americans with Disabilities Act or a similar law, and you wish to discuss potential accommodations related to using this website, please contact us at (212) 941-5055.
*MDs perform 100% of all medical and cosmetic treatments.
Our board-certified dermatologists in New York City are all fellowship-trained and uniquely trained in lasers and technology, cosmetic and medical dermatology, and skin surgery. Together they are highly acclaimed world experts with thousands of articles published, countless TV and media appearances, and hundreds of years of combined experience.
Our plastic surgeons bring years of experience in helping patients achieve all their aesthetic goals through surgical procedures. Every treatment is fully customized to the precise needs of each patient for results that are natural and beautiful.