Nevus of Ota is an uncommon pigmentation on the skin, often arising at birth but sometimes arising in childhood or teenage years.
Nevus of Ota is a type of dermal melanocytosis that causes brown-blue hyperpigmentation of the eye and the surrounding area. The treatment choice for Nevus of Ota is laser therapy. Treatment can begin at any time, including early infancy. Our physicians treat patients of all ages, including infants and toddlers. At Laser & Surgery Center of New York in NYC and Southampton, we treat pediatric patients with this condition regularly. Because we tailor treatment to each individual patient, the choice of laser is based on the skin type of the patient. Treatments are performed with either topical anesthesia, local anesthesia and in some cases, none at all. Typically, multiple treatments are required.
Dr. Geronemus was the first to publish a paper about treating Nevus of Ota with lasers in 1992. Since that time, we have expanded our offerings to ensure every patient can be treated regardless of skin type and tone.
Our practice is dedicated to treating patients of all ages with birthmark conditions and offer a child-friendly office to make families feel welcome and comfortable. Dr. Geronemus is a board member of the Vascular Birthmark Foundation, working with doctors and families to address vascular birthmarks safely and effectively. He treats patients of all ages, including infants and toddlers, using procedures that are quick and painless.
What are the treatment options?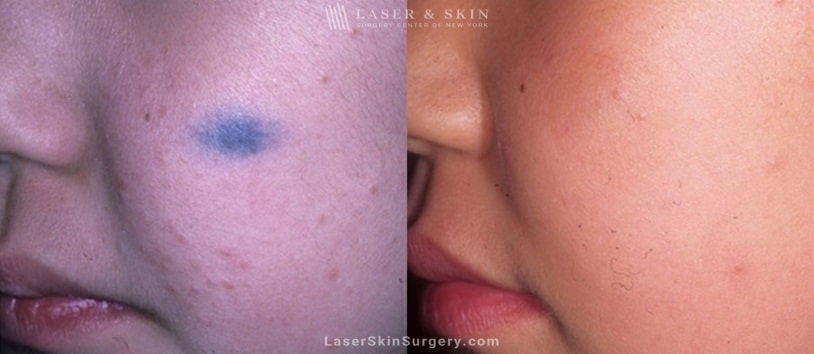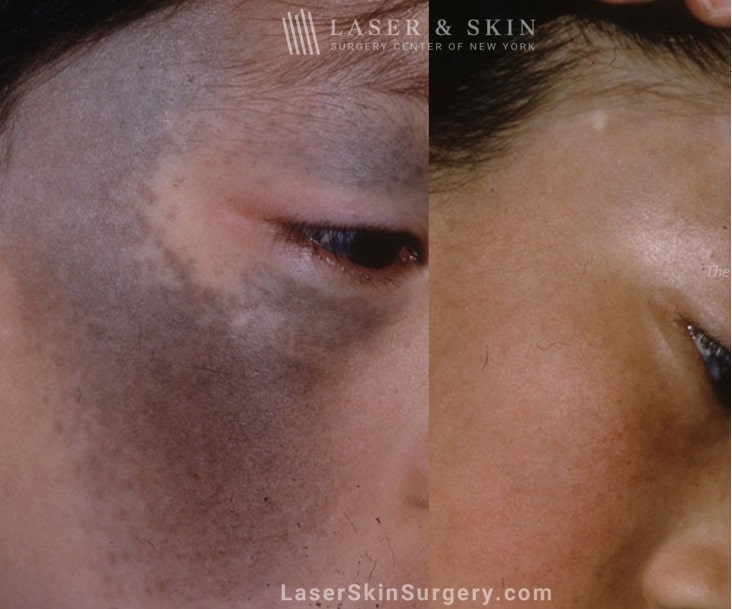 Results vary for every patient, but the Nevus of Ota is usually completely resolved within two treatments.
How Long is the Recovery Time After Treatment?
Post-treatment recovery is based upon the choice of laser. Some of the treatments result in minimal redness of the skin for days, while others may lead to some crusting for a week or so following treatment.
Q-switched ruby laser therapy of nevus of Ota, Roy G. Geronemus, MD
PubMed (1992)
Treatment of Nevus of Ota in Fitzpatrick skin type VI with the 1064-nm QS Nd:YAG laser
Landau JM, Vergilis-Kalner I, Goldberg LH, Geronemus RG, Friedman PM
PubMed (2011)
Successful and safe use of Q-switched lasers in the treatment of nevus of Ota in children with phototypes IV-VI
Belkin DA, Jeon H, Weiss E, Brauer JA, Geronemus RG
PubMed (2018)
Real Patients Before and After photos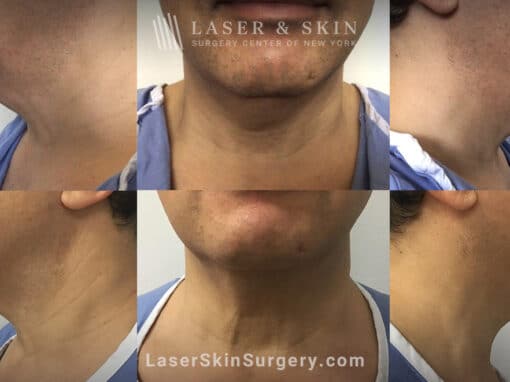 PicoPlus treatment to reduce the appearance of nevus of ota
Disclaimer: Results may vary from patient to patient. Results are not guaranteed.
PicoPlus treatments to remove nevus of ota from infant's face
Disclaimer: Results may vary from patient to patient. Results are not guaranteed.
Q: What Are The Symptoms of Nevus of Ota?
A: Nevus of Ota is most typically unilateral and involves only one side of the face. People may experience hyperpigmentation in areas such as the eyelids, area around the eye, nose, forehead, cheeks, side of the face, whites of the eyes, and irises.
Q: What Causes Nevus of Ota?
A: There is no definitive research that shows the cause of Nevus of Ota. Some researchers believe that it might be caused by a genetic mutation, while others argue that hormonal factors or radiation may cause it.
Q: Are There Any Side Effects?
A: People who have Nevus of Ota that extends to the eye have shown to be at greater risk for the development of glaucoma. Doctors believe this is caused by melanocytes blocking the flow of fluids in the eye and raising the pressure in the eye. 
Q: Is Nevus of Ota Hereditary?
A: It is a non-hereditary pigmentation disorder that is more frequent in females than males, with an estimated 5:1 ratio.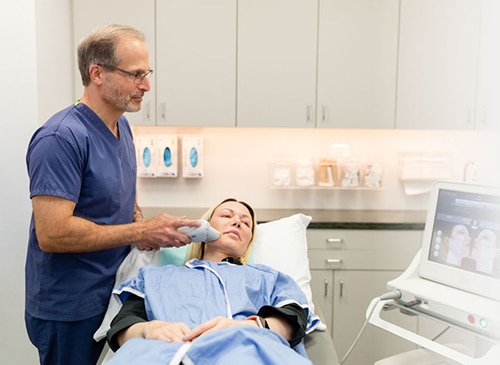 The skin's underlying structure degrades over time, leading to skin laxity and sagging skin. Collagen, the essential protein in our skin, begins to decline as early as our 20s, leaving skin without support from within. Restoring collagen helps to restore the skin's youthful vitality.
Wrinkles are a common and unwanted sign of aging. As you age, your body produces less collagen, creating saggy and wrinkly looking skin. Our customized strategies to combat wrinkles include laser resurfacing, dermal fillers, and wrinkle relaxers.
Age spots and brown spots (also known as sunspots, liver spots, and lentigines) are a consequence of aging and sun exposure. The most effective treatment for eliminating these spots and other skin pigmentation is laser therapy, which usually includes little to no downtime after treatment. 
WHAT you are looking for?
Our 30,000+ sq foot dermatology center in New York is the most comprehensive, state-of-the-art laser and cosmetic skin surgery center in the world. Over the past 30 years we have contributed to the development and testing of many devices, fillers and treatments that are now standard care, so our patients know they are always receiving the most innovative, cutting-edge treatment available.
Pay Online for Patients of Drs. Geronemus, Anolik, Bae & Seidenberg
Pay Online for Patients of Drs. Abraham, Bernstein, Krant, Shelton, Stern, Weiss, Hoffman, Shim, Murphy-Rose, Wilson, and Petratos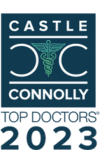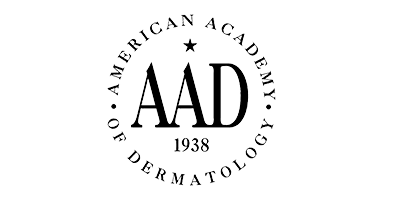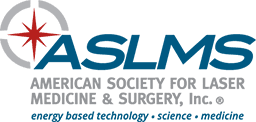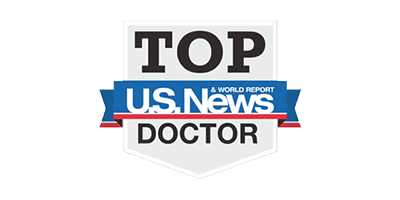 By LASER & SKIN SURGERY CENTER OF NEW YORK® | © 2023 All Rights Reserved. Design & Development by Goldman Marketing Group | Sitemap | Privacy Policy | The information available on this web site is provided for informational purposes only. This information is not intended to replace a medical consultation where a physician's judgment may advise you about specific disorders, conditions and or treatment options. We hope the information will be useful for you to become more educated about your health care decisions. If you are vision-impaired or have some other impairment covered by the Americans with Disabilities Act or a similar law, and you wish to discuss potential accommodations related to using this website, please contact us at (212) 941-5055.
*MDs perform 100% of all medical and cosmetic treatments.