Actinic keratosis is a scaly, rough patch on your skin that develops from excessive exposure to the sun.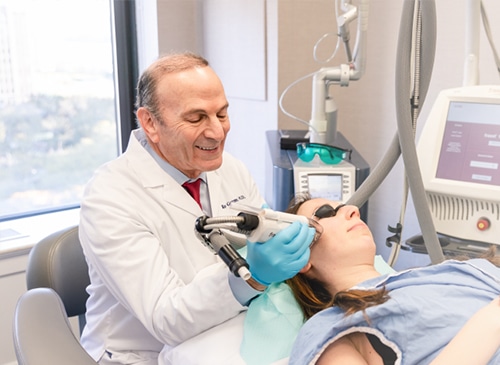 Actinic keratosis (AK) is a skin condition that can sometimes develop into squamous cell carcinoma. It often appears in groups of several growths, surfacing on areas of the body that are regularly exposed to sunlight (e.g., scalp, back of hands, face, ears, back of forearms, the neck, and the shoulders). They come in the form of red scales, raised patches, crusty patches, or a sandpaper texture. Detecting AK early gives the patient the opportunity to treat the lesion and prevent skin cancer before it starts. If diagnosed early, almost all actinic keratoses can be successfully removed. To learn more about Actinic Keratosis, contact a board-certified dermatologist at Laser & Skin Surgery Center of New York today!
what does actinic keratosis look like?
Symptoms of actinic keratosis: 
Rough and dry skin lesion
Patch or growth on the skin
Limited to one area (localized)
Located on the face, scalp, back of the hands, chest, or other sun-exposed areas
Gray, pink, red (erythematous), or the same color as the skin
Begins as flat and scaly areas
Later develops a hard and wart-like or gritty, rough, and "sandpapery" surface — may develop a horn-like texture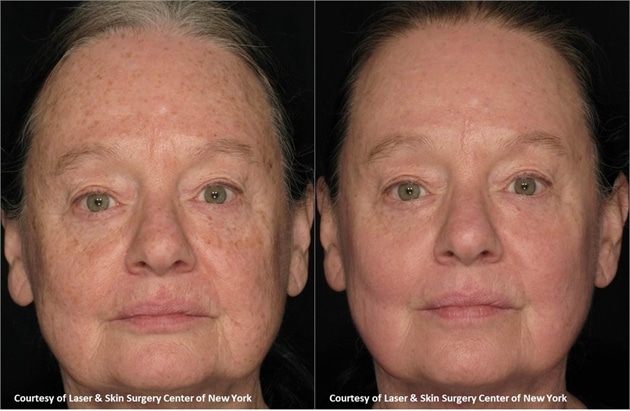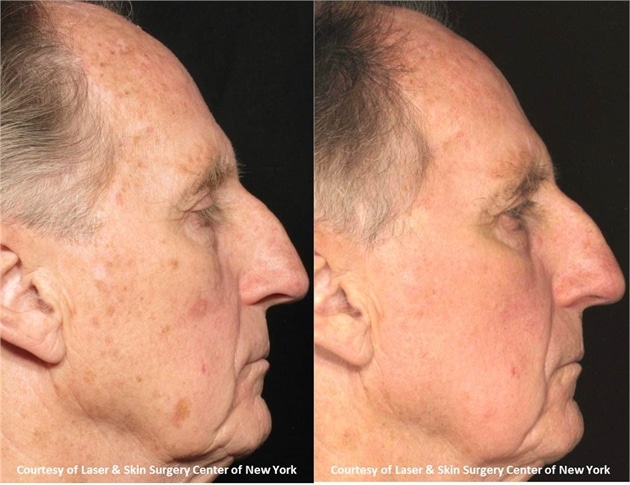 what treatments are available?
Devices used to treat this condition:
The following topical therapies are also used:
Efudex (5-fluorouracil)
Aldara (imiquimod)
Picato (ingenol mebutate)
Click here to learn more about Actinic Keratosis
Publications
"1927-nm Fractional resurfacing of facial actinic keratosis: A promising new therapeutic option." J Am Acad Dermatol. 2013 Jan.
"Topical Methyl-aminolevulinate Photodynamic Therapy Using Red Light-emitting Diode Light for Treatment of Multiple Actinic Keratoses: A Randomized Double-blind Placebo-controlled Study." J. Am. Acad. Dermatol. 2008 October.
"Topical Methyl Aminolevulinate Photodynamic Therapy in Patients with Multiple Actinic Keratoses: A Randomized, Double-blind, Placebo-controlled Study." JAAD, 2008 October.
"Laser Meditated Photodynamic Therapy of Actinic Cheilitis." Drugs in Dermatol. 2004 Sept/Oct.
"Laser-Medicated Photodynamic Therapy of Actinic Keratoses." Arch Dermatol. 2003. 
Real Patients Before and After photos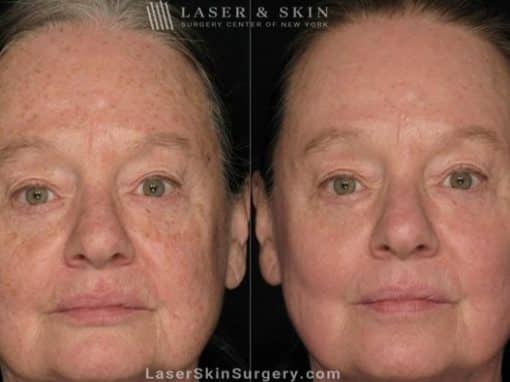 Laser Treatment for Actinic Keratosis on Female Patient
Disclaimer: Results may vary from patient to patient. Results are not guaranteed.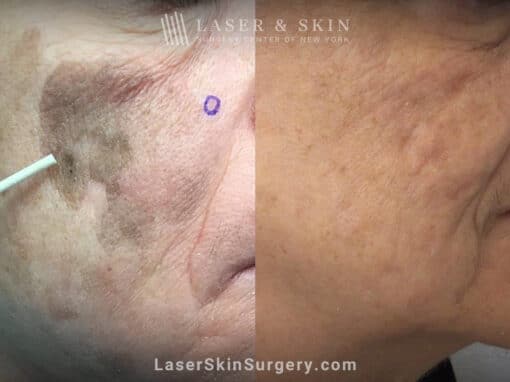 Ruby and PicoPlus lasers used to remove benign lesion on cheek
Disclaimer: Results may vary from patient to patient. Results are not guaranteed.
Actinic Keratosis In The News
Fraxel re:store(R) Dual Laser Proven Effective in Treating Actinic Keratosis, a Common Precancerous Skin Condition
Q: Can I Reduce My Chances of Getting Actinic Keratosis?
A: Limiting your exposure to the sun can reduce your chances of developing actinic keratosis. Wearing sunscreen daily can also reduce your chances of developing actinic keratosis. 
Q: Can Actinic Keratosis Develop Into Cancer?
A: Yes. If left untreated, it is possible for a squamous cell carcinoma to develop.  Treatment is recommended as soon as possible to avoid this possibility. 
Q: How Fast Does Actinic Keratosis Develop?
A: Actinic keratosis can take years to develop. 
Q: Who Is At Risk For Developing Actinic Keratosis?
A: Everyone is susceptible, but precautions can be taken to reduce your chances. Excessive sun exposure, family history, fair skin and/or light eyes can greatly increase an individual's chance of developing skin cancer. 
Q: How Much Does Treatment Cost?
A: Treatment costs vary by patient. Contact your dermatologist to figure out a treatment that is best for you.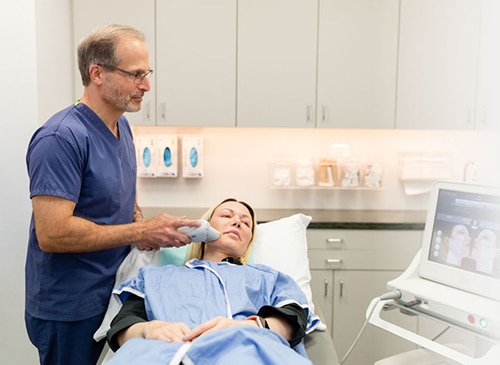 The skin's underlying structure degrades over time, leading to skin laxity and sagging skin. Collagen, the essential protein in our skin, begins to decline as early as our 20s, leaving skin without support from within. Restoring collagen helps to restore the skin's youthful vitality.
Wrinkles are a common and unwanted sign of aging. As you age, your body produces less collagen, creating saggy and wrinkly looking skin. Our customized strategies to combat wrinkles include laser resurfacing, dermal fillers, and wrinkle relaxers.
Age spots and brown spots (also known as sunspots, liver spots, and lentigines) are a consequence of aging and sun exposure. The most effective treatment for eliminating these spots and other skin pigmentation is laser therapy, which usually includes little to no downtime after treatment. 
WHAT you are looking for?
Our 30,000+ sq foot dermatology center in New York is the most comprehensive, state-of-the-art laser and cosmetic skin surgery center in the world. Over the past 30 years we have contributed to the development and testing of many devices, fillers and treatments that are now standard care, so our patients know they are always receiving the most innovative, cutting-edge treatment available.
Pay Online for Patients of Drs. Geronemus, Anolik, Bae & Seidenberg
Pay Online for Patients of Drs. Abraham, Bernstein, Krant, Shelton, Stern, Weiss, Hoffman, Shim, Murphy-Rose, Wilson, and Petratos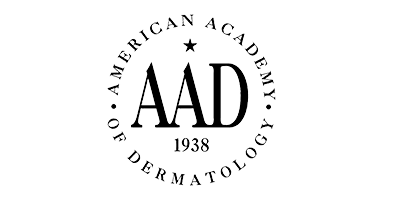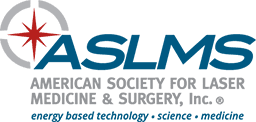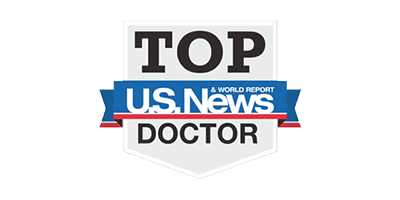 By LASER & SKIN SURGERY CENTER OF NEW YORK® | © 2023 All Rights Reserved. Design & Development by Goldman Marketing Group | Sitemap | Privacy Policy | The information available on this web site is provided for informational purposes only. This information is not intended to replace a medical consultation where a physician's judgment may advise you about specific disorders, conditions and or treatment options. We hope the information will be useful for you to become more educated about your health care decisions. If you are vision-impaired or have some other impairment covered by the Americans with Disabilities Act or a similar law, and you wish to discuss potential accommodations related to using this website, please contact us at (212) 941-5055.
*MDs perform 100% of all medical and cosmetic treatments.
Our board-certified dermatologists in New York City are all fellowship-trained and uniquely trained in lasers and technology, cosmetic and medical dermatology, and skin surgery. Together they are highly acclaimed world experts with thousands of articles published, countless TV and media appearances, and hundreds of years of combined experience.
Our plastic surgeons bring years of experience in helping patients achieve all their aesthetic goals through surgical procedures. Every treatment is fully customized to the precise needs of each patient for results that are natural and beautiful.