Ellacor uses micro-coring to treat moderate to severe wrinkles of the mid to lower face.
Results Duration: long-lasting
Treats:
Moderate to severe wrinkles in the mid to lower face and various types of
depressed scars
Side Effects:
Temporary crusting, swelling and bruising
Location:
Mid to lower face (cheeks, around the mouth, and under the chin and any body part for scarring)
Follow Up:
Follow-up treatments may be required to achieve optimal results.
How Performed:
Medication is injected to the desired areas using tiny needles
Preparation:
Topical anesthetic available
Expected Outcome:
Reduction of lines and wrinkles
Onset:
Results visible in 1-7 days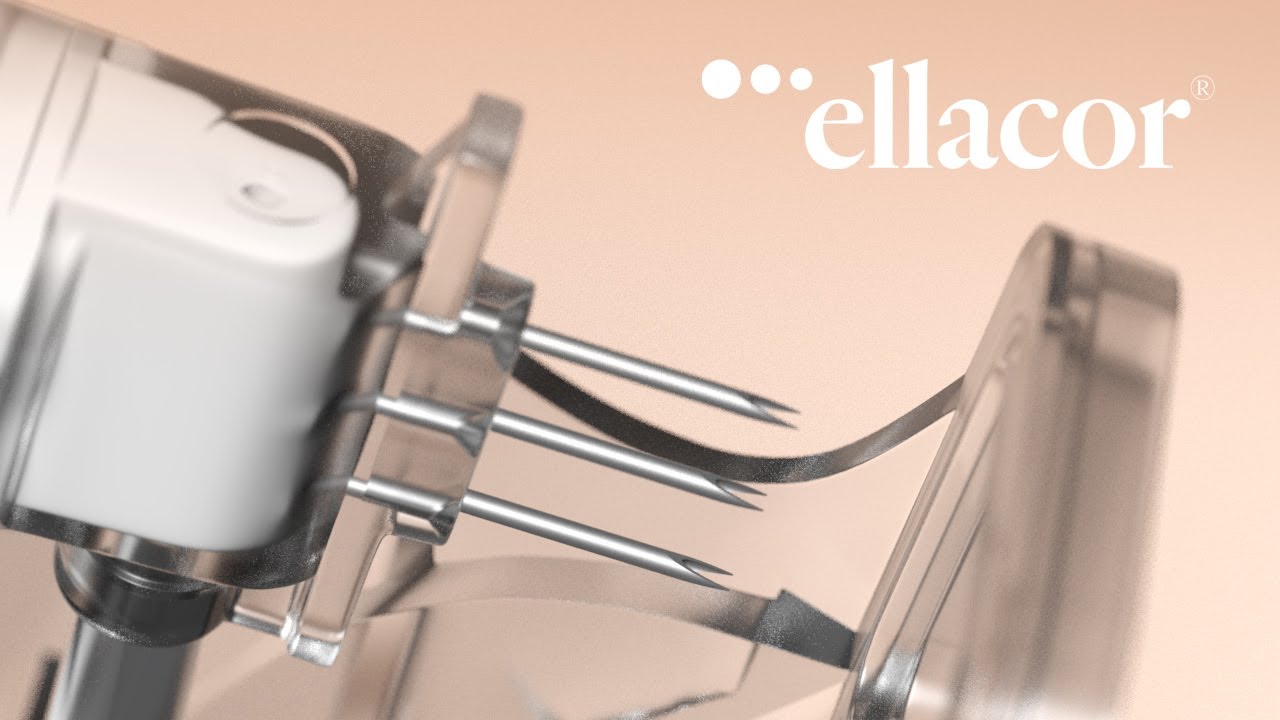 Ellacor is a new skin rejuvenating device that uses a novel technology called micro-coring. The device features hollow needles that remove thousands of tiny "micro-cores" of skin, resulting in an improved appearance of wrinkles without the evidence of scarring and with faster healing time compared to many laser and energy-based devices. Ellacor is the first device designed to remove skin on a micro-scale.
The Laser & Skin Surgery Center of New York's Director, Roy G. Geronemus, MD, was directly involved in the clinical trials for Ellacor. During his time as a researcher for this new device, Dr. Geronemus saw visible results after the first treatment, while patients who received multiple treatments yielded even better results. "Ellacor accomplishes a lot without the wounding typically required with other technologies," Dr. Geronemus says. "Previously, patients had to take a week or more to recover. Now they can achieve significant smoothing with minimal downtime."
Ellacor is indicated for use by medical professionals for the treatment of moderate and severe wrinkles in the mid to lower face in adults 22 years or older with Fitzpatrick skin types I-IV.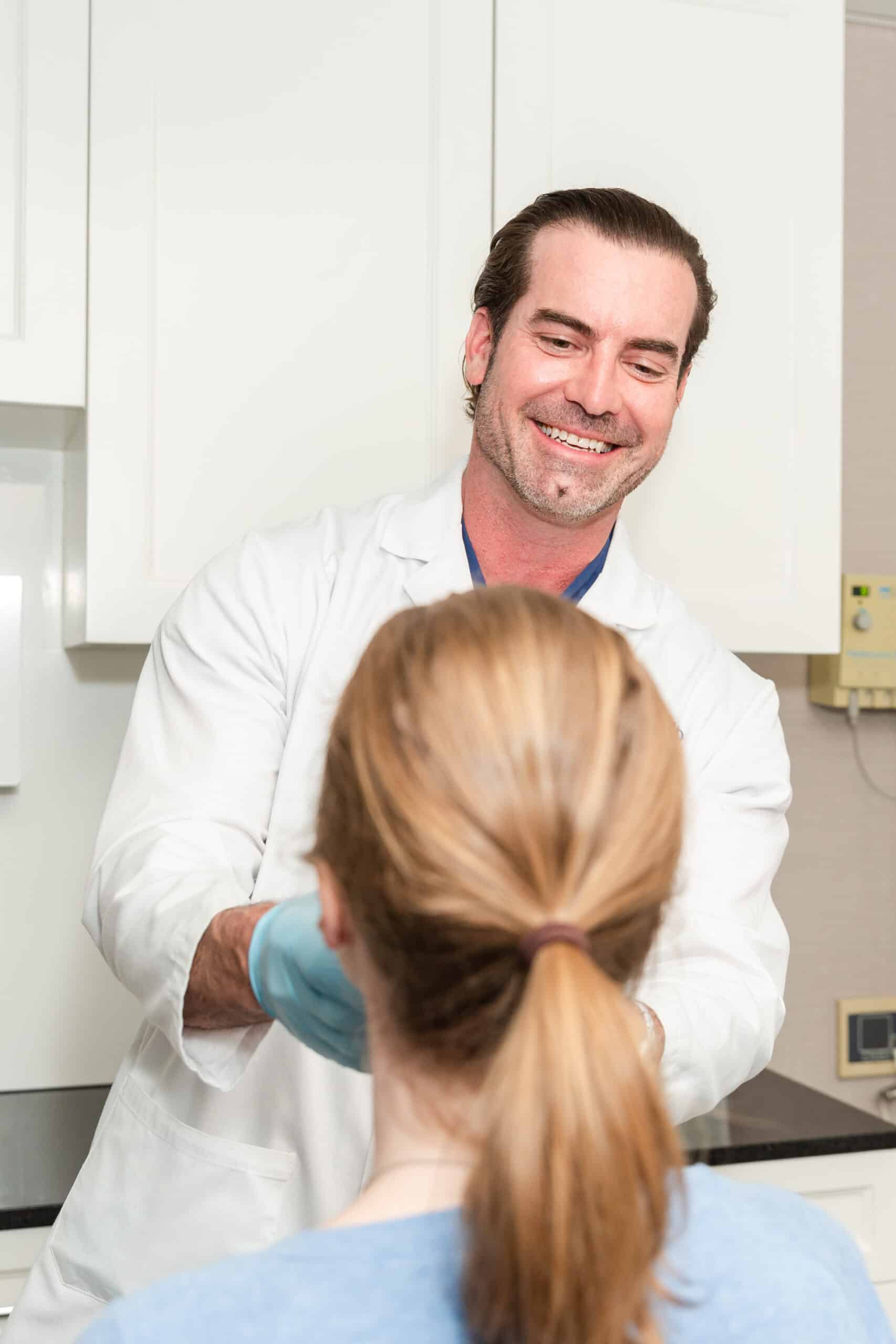 While most skin rejuvenating devices use thermal heat, radiofrequency, or ultrasound energy to renew the skin, Ellacor uses the novel concept of micro-coring to remove miniscule columns of tissue that are so small, the skin heals without any visible scarring. The handpiece features tiny hollow needles (about .02 inches in diameter) that precisely and rapidly treat a 10mm x 10mm area in less than 3 seconds.
The device comes with a vacuum system that immediately removes the skin cores from the needles. Micro-coring triggers the body's natural healing response, causing the skin to quickly realign and close the cores. Micro-cores heal very quickly and close before the patients leave the office after their treatment. While there is some pinpoint bleeding because of the needles, no stitches or bandages are required.
In a single Ellacor treatment session, as much as 8% of the skin's volume is removed, revealing noticeably tighter, smoother, and younger-looking skin when it heals. Ellacor also creates bridges of normal skin between micro-cores, causing the skin to contract and produce a lifting effect. This treatment may be ideal for those wanting a refreshed and rejuvenated appearance but are not ready for a surgical facelift.
how long is a typical treatment?
An Ellacor treatment typically takes about 30 minutes or less.
what is recovery like after treatment?
There is minimal recovery time following an Ellacor session. You will need about three days of downtime, during which you may experience some redness, swelling, and potential bruising.
After-care instructions include using an occlusive dressing (e.g., petroleum jelly) for 1-2 days after the procedure to protect the skin and accelerate healing. You will be asked to avoid wearing makeup (which can be a vehicle for bacteria that may lead to an infection) for about one week.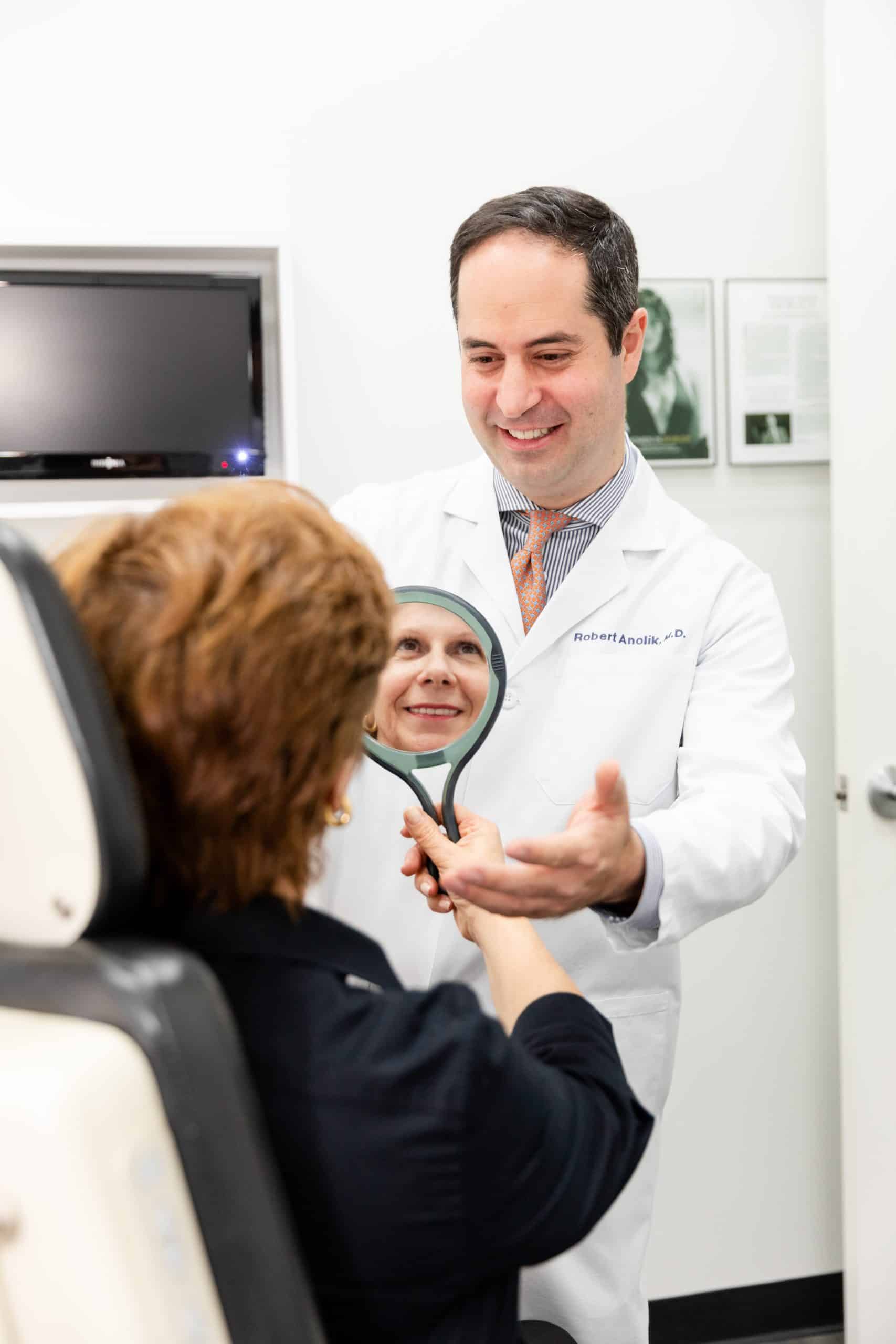 Improvement in the appearance of wrinkles can be seen within a few weeks after your first treatment.
what will my results look like?
You can expect smoother, firmer skin with a reduction in sagging skin associated with aging.
how long will my results last?
Ellacor results are long-lasting; however, the skin will continue to age. You will need follow-up sessions to maintain results. Longevity will also depend on the precautions taken and your lifestyle. An effective skincare regimen, including the daily use of sunscreen, will help prolong Ellacor's benefits.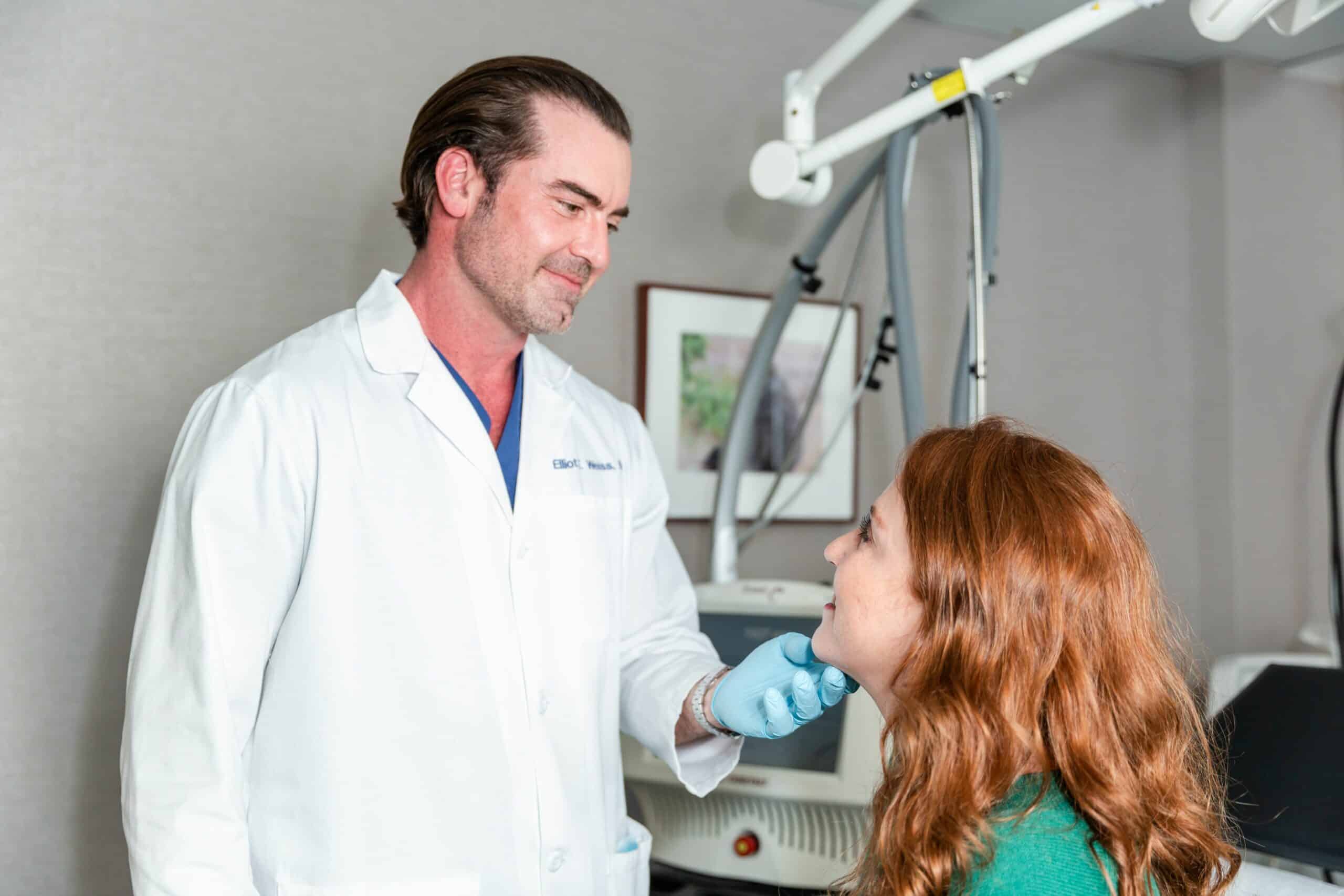 Schedule Your Ellacor Treatment Today
As one of the first to use the Ellacor device, Dr. Geronemus brings a unique amount of expertise to ensure the best possible results for his patients. If you are ready to turn back the clock – but aren't ready for a surgical procedure – contact Laser & Skin Surgery Center of New York today to find out if Ellacor is right for you.
Q: Is Ellacor Safe?
A: Ellacor is FDA-cleared for the treatment of moderate to severe wrinkles in the mid to lower face. When performed by an experienced board-certified dermatologist, Ellacor treatments are very safe for patients with Fitzpatrick skin types I-IV. 
Our board-certified dermatologists have extensive experience using this device and know how to customize your treatment, so it is as safe and effective as possible.
Q: How Many Treatments Will I Need?
A: Some patients may see better results after a series of treatment sessions. The number of treatments will depend on numerous factors, including the severity of your aging symptoms and your aesthetic goals. Your doctor will meet with you in person before your treatment to design a customized program to meet your needs and produce the best possible results for you.
Q: Are There Any Side Effects or Risks?
A: Patients may experience swelling, bruising, tightness, tenderness, dryness, peeling, or circular marks on the skin caused by the needles. We have not seen scarring but it is theoretically possible.
Q: Are There Any Side Effects?
A: While side effects are uncommon, some patients may experience minor complications for 2-3 days. Symptoms might include headaches, slight pain, swelling or bruising at the injection sites.
Q: Am I a Good Candidate for Ellacor?
A: Ellacor provides an effective non-surgical skin rejuvenating treatment for patients who aren't ready for surgery. The procedure is recommended for those who desire a natural-looking reduction in facial wrinkles without scarring and with minimal downtime. Ellacor is also a good treatment option for those with moderate to severe skin laxity, as well as younger patients who want a regular maintenance treatment to stave off a future facelift. Ellacor can also be used for some types of depressed scars on the face and body. We are happy to schedule a consultation to assess you in person and create a treatment plan that meets your needs and goals best.
Scars are often unwanted reminders of medical conditions, injuries, trauma, or surgery. When they are noticeable, they can also lead to significant embarrassment and self-esteem. Fortunately, there are ways to treat scars today that do not involve incisions, anesthesia, and downtime.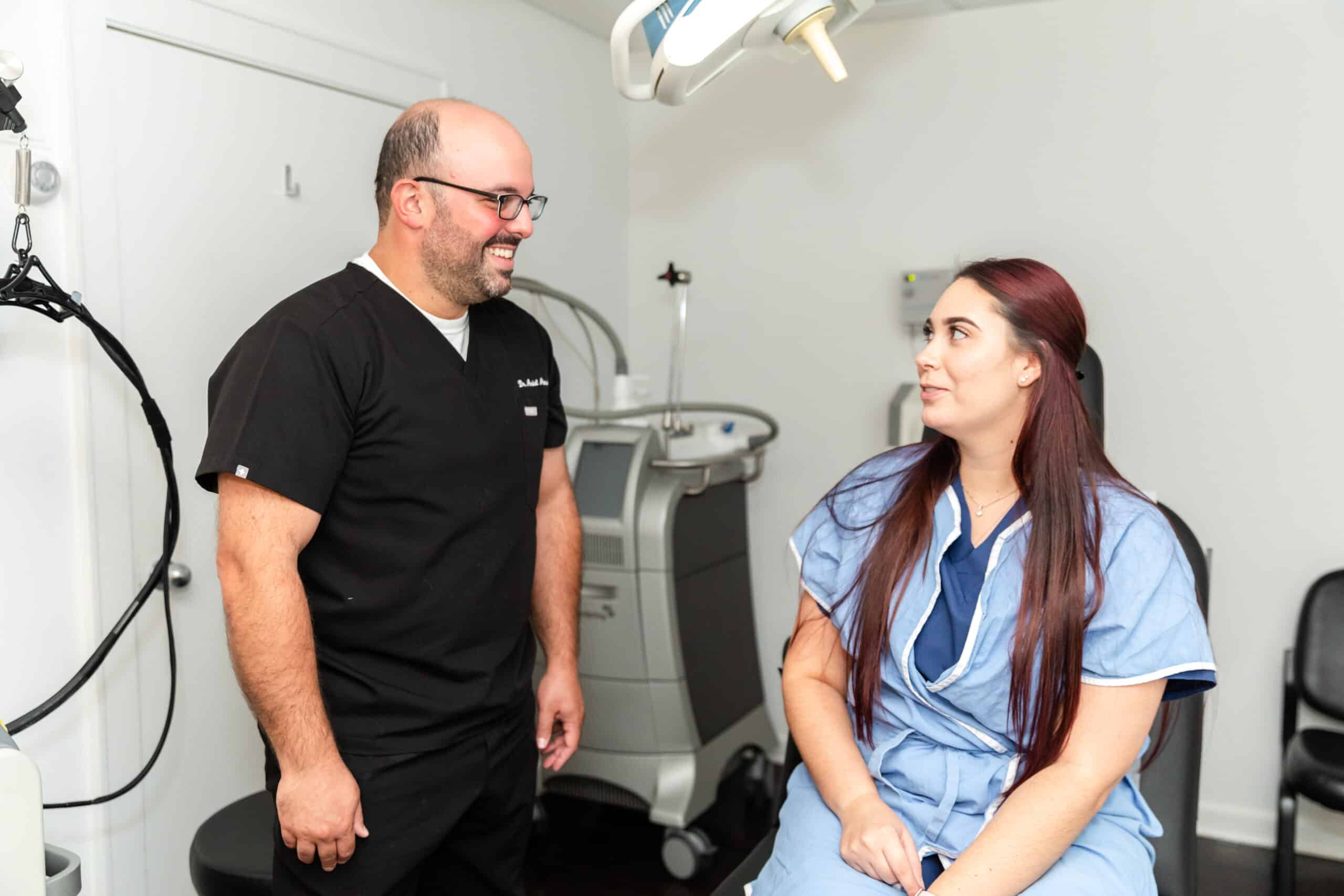 Body contouring addresses stubborn fat, skin laxity, or cellulite. Our board-certified physicians have been involved in clinical trials to develop new technology that provides superior treatment options. We offer treatments for cellulite, skin tightening, and fat reduction.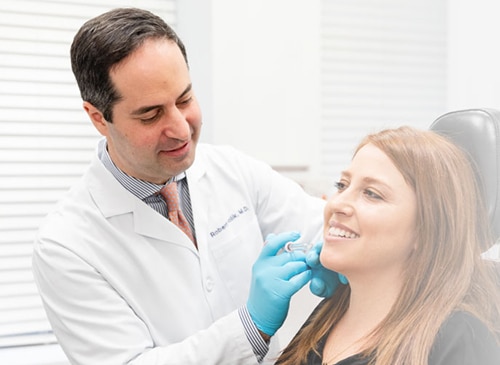 Laser & Skin Surgery Center of New York's filler treatments are always performed by board-certified physicians who have extensive experience with injectables. When you come to us for cosmetic care, you can be confident that you can safely achieve a perfectly natural look.
WHAT you are looking for?
Our 30,000+ sq foot dermatology center in New York is the most comprehensive, state-of-the-art laser and cosmetic skin surgery center in the world. Over the past 30 years we have contributed to the development and testing of many devices, fillers and treatments that are now standard care, so our patients know they are always receiving the most innovative, cutting-edge treatment available.
Pay Online for Patients of Drs. Geronemus, Anolik, Bae & Seidenberg
Pay Online for Patients of Drs. Abraham, Bernstein, Krant, Shelton, Stern, Weiss, Hoffman, Shim, Murphy-Rose, Wilson, and Petratos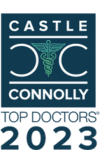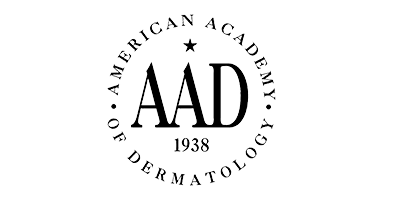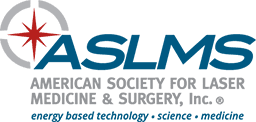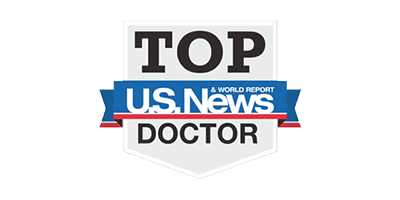 By LASER & SKIN SURGERY CENTER OF NEW YORK® | © 2023 All Rights Reserved. Design & Development by Goldman Marketing Group | Sitemap | Privacy Policy | The information available on this web site is provided for informational purposes only. This information is not intended to replace a medical consultation where a physician's judgment may advise you about specific disorders, conditions and or treatment options. We hope the information will be useful for you to become more educated about your health care decisions. If you are vision-impaired or have some other impairment covered by the Americans with Disabilities Act or a similar law, and you wish to discuss potential accommodations related to using this website, please contact us at (212) 941-5055.
*MDs perform 100% of all medical and cosmetic treatments.