Liposuction of
the Neck
and Chin
Liposuction is a minimally-invasive procedure that removes unwanted submental fat from under the chin with long-lasting results.
Results Duration: Long-Lasting
Treats:
Submental fat that forms under the chin, giving the appearance of a double chin
Side Effects:
Mild swelling, tenderness, and bruising around the incision sites
Location:
Underneath the chin and around the neck
How Performed:
Incisions allow for insertion of micro-cannulas to suction away unwanted fat tissue
Preparation:
Local anesthesia and IV sedation may be administered prior to treatment
Expected Outcome:
Elimination of fat under chin, improved definition along jawline 
Onset:
Results apparent once healing is completed
Liposuction of the Chin and Neck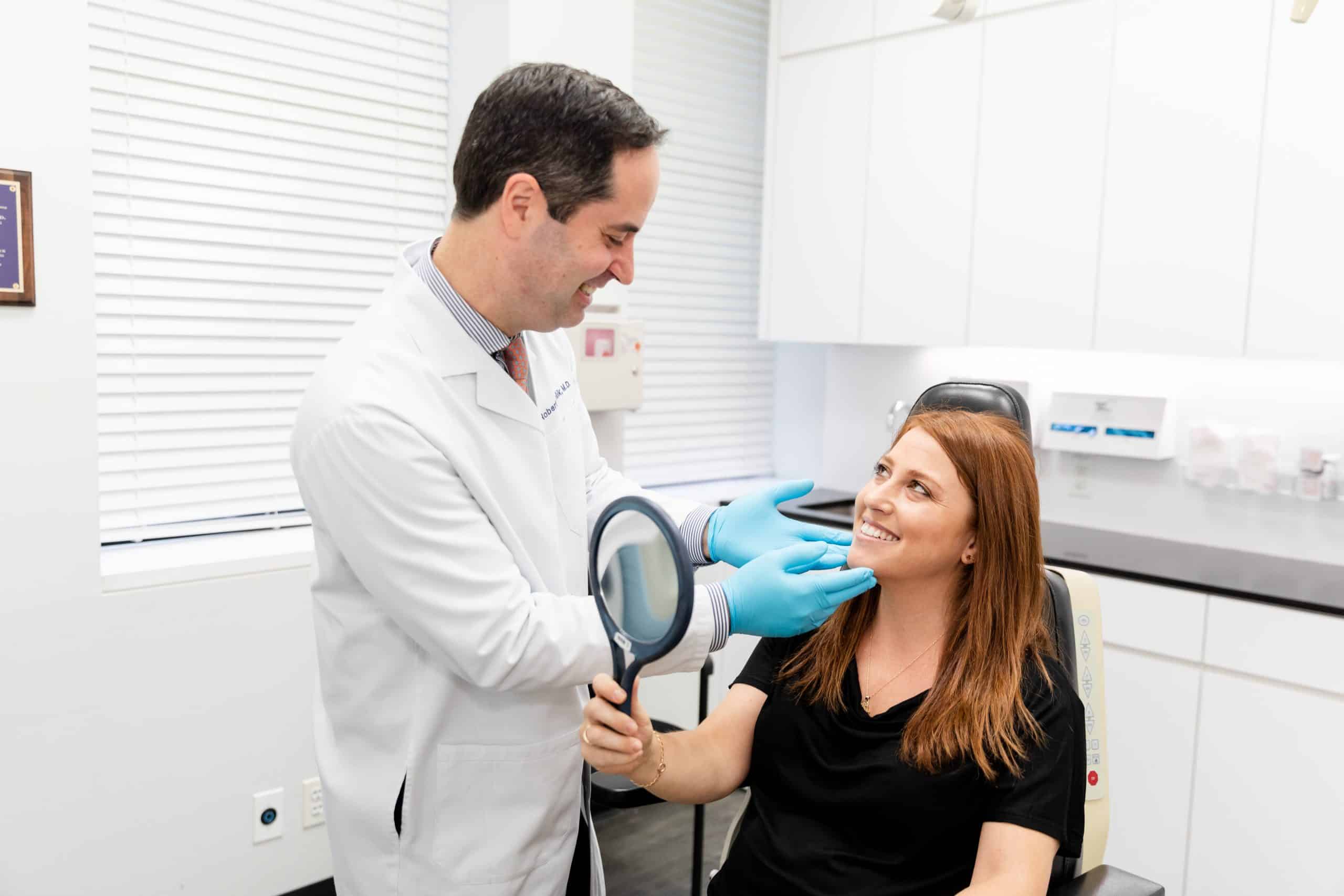 Liposuction is a minimally-invasive surgical procedure designed to remove unwanted submental fat from underneath the chin. There are numerous factors that can contribute to this fat formation, including genetics, aging, and weight gain. People are just as concerned about submental fat as they are about facial wrinkles, according to a 2015 survey by the American Society for Dermatologic Surgery.
Restoration of the aesthetic neck contour is a frequent reason for consultation at the Laser & Skin Surgery Center of New York®. Patients of a broad spectrum of ages are seen for improvement in the appearance of their necks. Patients often complain that the excessive fullness of the neck often makes them either look overweight or older than they are. 
How is liposuction performed?
The liposuction procedure can be performed in the office setting with local anesthesia. This can be supplemented by light sedation. Dilute local anesthetic is infiltrated into the fat, loosening the fat cells so they can be gently suctioned out of the body via micro-cannulas.
Blood loss is usually negligible during chin liposuction, due to the infusion of the tumescent fluid. Patients are generally relatively comfortable during the recovery process, which typically takes 3-4 days. Patients are requested to wear a compressive band for a week after treatment to maintain healthy blood flow and minimize swelling. Bruising and swelling are usually slight and resolve within 10 to 14 days.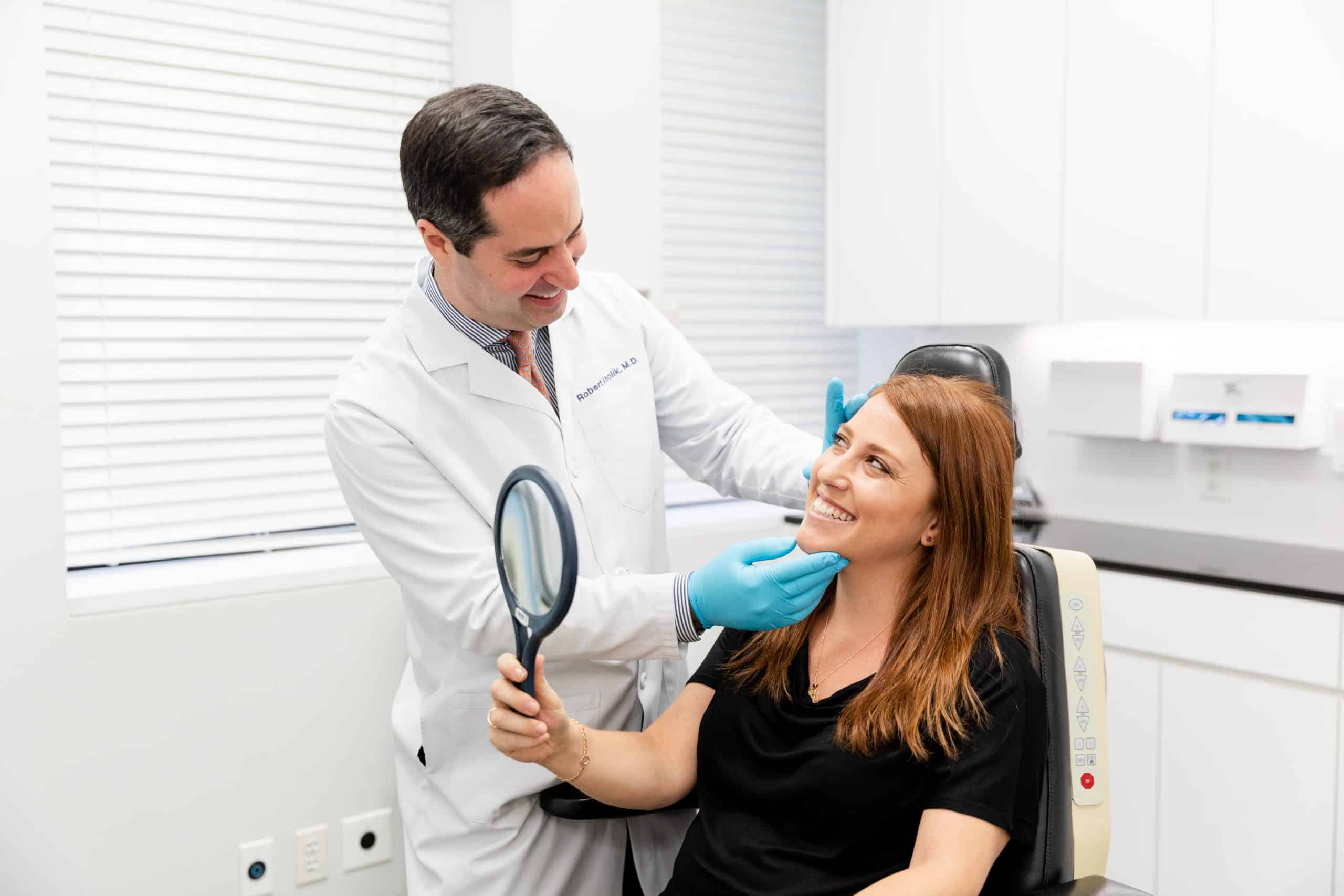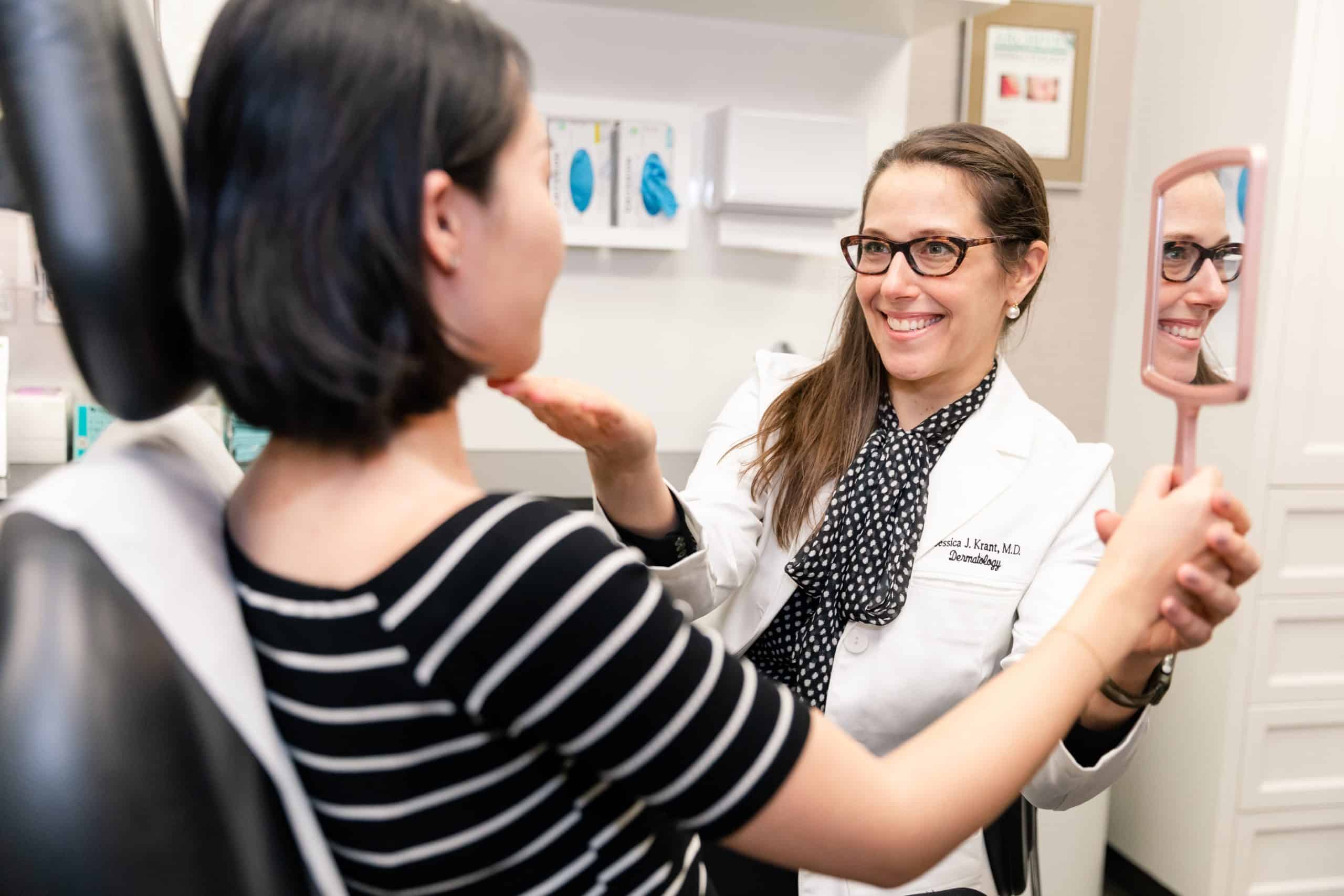 Results are apparent right away after a liposuction procedure. However, swelling and bruising might keep you from seeing the full effect for the first couple of weeks. Rest assured those side effects will be temporary and once they subside, you will be able to enjoy the improvement along your jawline for the long term. 
How Long is the Recovery Time After Treatment?
Since this is a surgical procedure, you can expect to have some downtime afterward. However, the recovery typically takes just a few days. The incisions used to insert the micro-cannulas are too small to require sutures and rarely leave much visible scarring behind. 
Real Patients Before and After photos
Liposuction of the Chin and Neck
Q: What is Tumescent Liposuction?
A: Tumescent refers to the fluid that is injected into the treatment area at the beginning of the procedure. The tumescent fluid loosens fat cells, making them easier to remove. The solution also minimizes bleeding during and after liposuction, which in turn reduces your risk for bruising and discomfort during your recovery.
Q: How Long Do Results Last?
A: Because the unwanted fat is eliminated during the procedure, the results are very long-lasting. Keep in mind that the aging process can change the results of your procedure somewhat, as skin in the area may become loose and start to sag over time. If you notice those changes in the future, additional treatments may be needed to maintain your appearance. 
Q: Are There Any Side Effects?
A: Most patients are pleasantly surprised to find their recovery after liposuction is much more comfortable than they expect. There is typically some mild bruising and swelling after treatment, which should subside within about 2 weeks. A compression garment worn for 1 week after the surgery helps to minimize those symptoms and promote healing to the area. Incisions usually heal well and leave little or no scarring behind. 
Q: Is Chin Liposuction Right for Me?
A: You may be a good candidate for chin liposuction if you have an area of submental fat underneath the chin you would like to eliminate. This type of fat rarely responds to diet and exercise and usually requires professional treatment to improve the area. Good skin elasticity is a benefit for patients since this will ensure the skin conforms smoothly over the new contour.
Scars are often unwanted reminders of medical conditions, injuries, trauma, or surgery. When they are noticeable, they can also lead to significant embarrassment and self-esteem. Fortunately, there are ways to treat scars today that do not involve incisions, anesthesia, and downtime.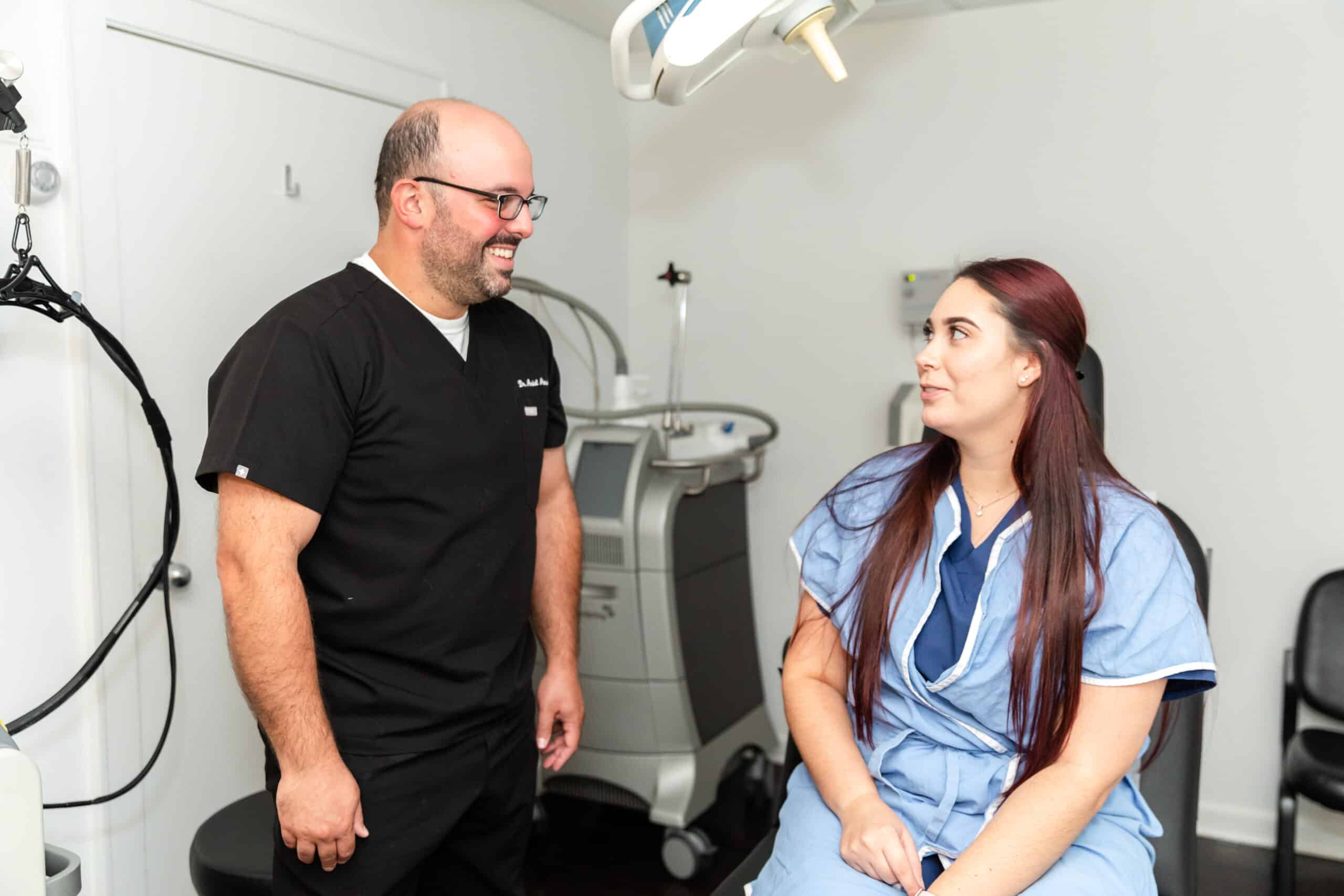 Body contouring addresses stubborn fat, skin laxity, or cellulite. Our board-certified physicians have been involved in clinical trials to develop new technology that provides superior treatment options. We offer treatments for cellulite, skin tightening, and fat reduction.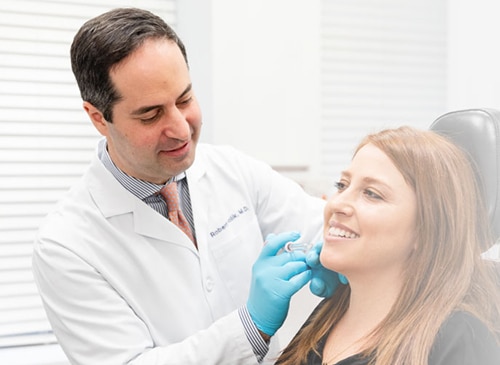 Laser & Skin Surgery Center of New York's filler treatments are always performed by board-certified physicians who have extensive experience with injectables. When you come to us for cosmetic care, you can be confident that you can safely achieve a perfectly natural look.
WHAT you are looking for?
Our 30,000+ sq foot dermatology center in New York is the most comprehensive, state-of-the-art laser and cosmetic skin surgery center in the world. Over the past 30 years we have contributed to the development and testing of many devices, fillers and treatments that are now standard care, so our patients know they are always receiving the most innovative, cutting-edge treatment available.
Pay Online for Patients of Drs. Geronemus, Anolik, Bae & Seidenberg
Pay Online for Patients of Drs. Abraham, Bernstein, Krant, Shelton, Stern, Weiss, Hoffman, Shim, Murphy-Rose, Wilson, and Petratos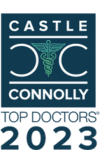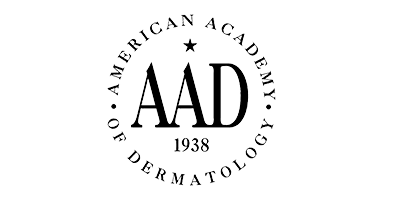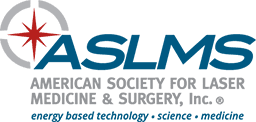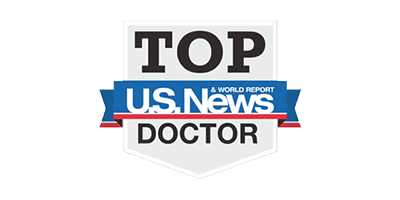 By LASER & SKIN SURGERY CENTER OF NEW YORK® | © 2023 All Rights Reserved. Design & Development by Goldman Marketing Group | Sitemap | Privacy Policy | The information available on this web site is provided for informational purposes only. This information is not intended to replace a medical consultation where a physician's judgment may advise you about specific disorders, conditions and or treatment options. We hope the information will be useful for you to become more educated about your health care decisions. If you are vision-impaired or have some other impairment covered by the Americans with Disabilities Act or a similar law, and you wish to discuss potential accommodations related to using this website, please contact us at (212) 941-5055.
*MDs perform 100% of all medical and cosmetic treatments.