In addition to our world-leading lasers and injectables, Laser & Skin Surgery Center of New York offers a wild range of aesthetic treatments for the face and body.
Meet our Aesthetician

 

–

 
Ewa Sztukowska
Ewa Sztukowska is a licensed esthetician with a BS in economics and management. Ewa has always had an interest in skin care and decided to pursue a career as an esthetician. Ewa attended Christine Valmy International School of Esthetics, where she graduated at the top of her class. In her early years, she worked in a spa setting mastering her facial techniques and art of waxing. Ewa was featured in Time Out magazine and has had many opportunities working on photo shoots and with many celebrities. Ewa joined the Laser & Skin Surgery Center of New York in 2013.
Ewa's goal is to help each patient achieve and maintain healthy skin, so they are left feeling beautiful, radiant, and refreshed.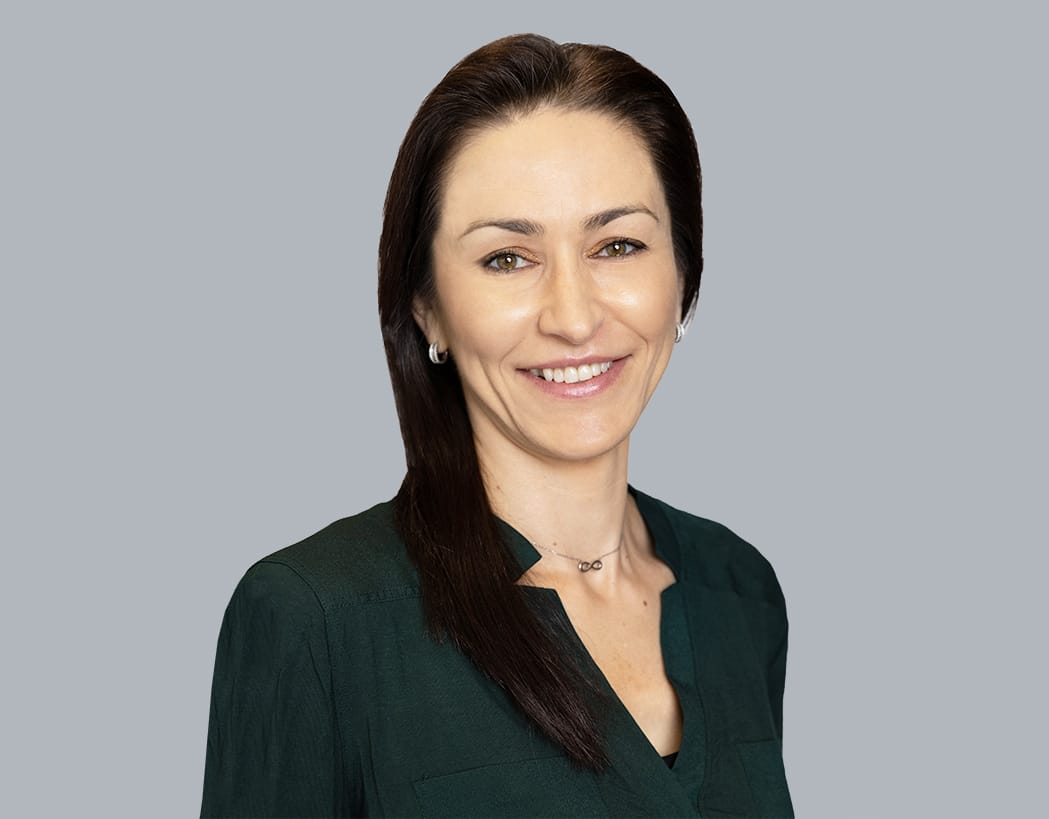 Find The Right Treatment For You!
From facials to waxing and microdermabrasion, Laser and Skin Surgery Center of New York offers a variety of aesthetic treatments that help prevent the normal signs of aging like fine lines or sun damage.
Cleansing and Revitalizing Facial (1 hour and 15 minutes)
This facial has been created to clean the pores, stimulate cell renewal, and regenerate the skin providing long-lasting results that counteract the signs of aging. It is a clinical treatment formulated with naturally occurring growth factors, highly concentrated peptides, vitamins, skin hydrators, and potent antioxidants that all work to revitalize and rejuvenate the skin.
Acne Treatment Facial (1 hour and 15 minutes)
Perfect for problematic skin. This facial combines a thorough exfoliation session with pore-purging extractions followed by the application of anti-bacterial and anti-inflammatory serums. A calming and soothing masque will also be applied to help control breakouts.
Oxygen Facial (1/2 hour)
The oxygen therapy is the crème de la crème of all facial treatments. It regenerates and boosts the health of every skin cell pore by pore with pure oxygen, essential vitamins A, C, E along with nutrients and minerals. Oxygen improves the skin elasticity and suppleness by strengthening the collagen and elastin fibers. This treatment plumps up minor wrinkles, restores a smoother and more youthful appearance of the face.


Excellent results when combined with microdermabrasion treatment.

Oxygen facial is the ideal facial prior to a special event or anytime your skin feels tight or dehydrated.



Teen Deep Pore Cleansing Facial (1 hour)
A facial designed specifically for teenage skin. This treatment includes cleansing, mild exfoliation, extractions, and an individualized therapeutic masque.
Purifying Back Facial
A deep cleansing treatment which removes impurities and smoothes this hard to reach area.
HydraFacial
Recommended for all skin types. The "Hydrafacial" combines cleansing, exfoliation, extraction, and hydration all while delivering antioxidants, hyaluronic acid, peptides, and other essential nutrients. It will leave your skin feeling smooth, clean, and hydrated.
HydraFacial Plus
All of the benefits of the "HydraFacial" with additional elements of a classic facial for an extended relaxing experience.
Algae Mask
Collagen Mask
Derma Peel
GentleWaves
Eye Treatment
Anti Wrinkle Eye Treatment
4 Layer Mask
Microdermabrasion Therapy
Microdermabrasion therapy is a comprehensive approach to skincare that is non-surgical, safe, and effective. With this technique, we can remove dead flaking skin cells to create an immediate improvement in your skin's appearance. This unique approach stimulates the production of fresh young skin cells and collagen, leaving your skin smooth and radiant.
Microdermabrasion therapy is performed in the following areas:
Arms, Back, Buttocks, Chest, Face, Hands, Neck,
Waxing keeps your skin hairless and smooth for longer than other traditional methods except for laser hair removal. Waxing removes large areas of hair quickly so it's perfect for people on the go. We offer a full range of high-quality waxing services using both hard and soft waxes.
Treated Areas Include: Abdomen, Back, Bikini, Chin, Cheeks, Chest, Eyebrows, Feet, Flank, Forearms, Full Arms, Full Legs, Hands, Lower Back, Lower Legs, Neck, Shoulder, Thighs, Under Arms, Upper Arms, Upper Lip
Includes microdermabrasion of the bikini area to help lift dead cells followed by gentle removal of ingrown hairs that are trapped at the surface. Waxing can be added to this treatment based upon availability.
Our team of experts will customize a specific treatment plan to follow after laser treatments. Because every patient's skin is unique, each treatment plan will be catered toward's the patient's needs and goals. Consult with your doctor after your laser treatment to develop a skincare regimen that works for you.
Our aesthetician provides post-laser treatment care with oxygen facials and gentle cleansing. These treatments are included as part of our fractional laser treatments to facilitate recovery and healing.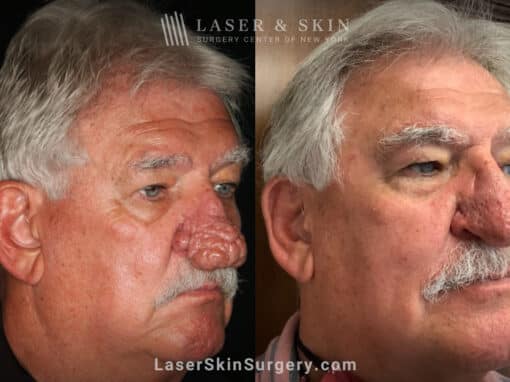 Radiofrequency ablation and erbium laser to reduce the symptoms of rhinophyma
Disclaimer: Results may vary from patient to patient. Results are not guaranteed.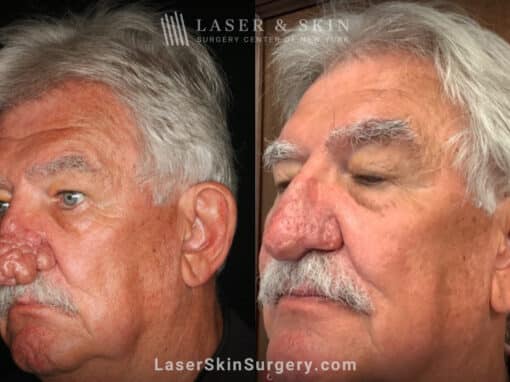 Radiofrequency ablation and erbium laser to reduce the symptoms of rhinophyma
Disclaimer: Results may vary from patient to patient. Results are not guaranteed.
schedule a consultation today
Scars are often unwanted reminders of medical conditions, injuries, trauma, or surgery. When they are noticeable, they can also lead to significant embarrassment and self-esteem. Fortunately, there are ways to treat scars today that do not involve incisions, anesthesia, and downtime.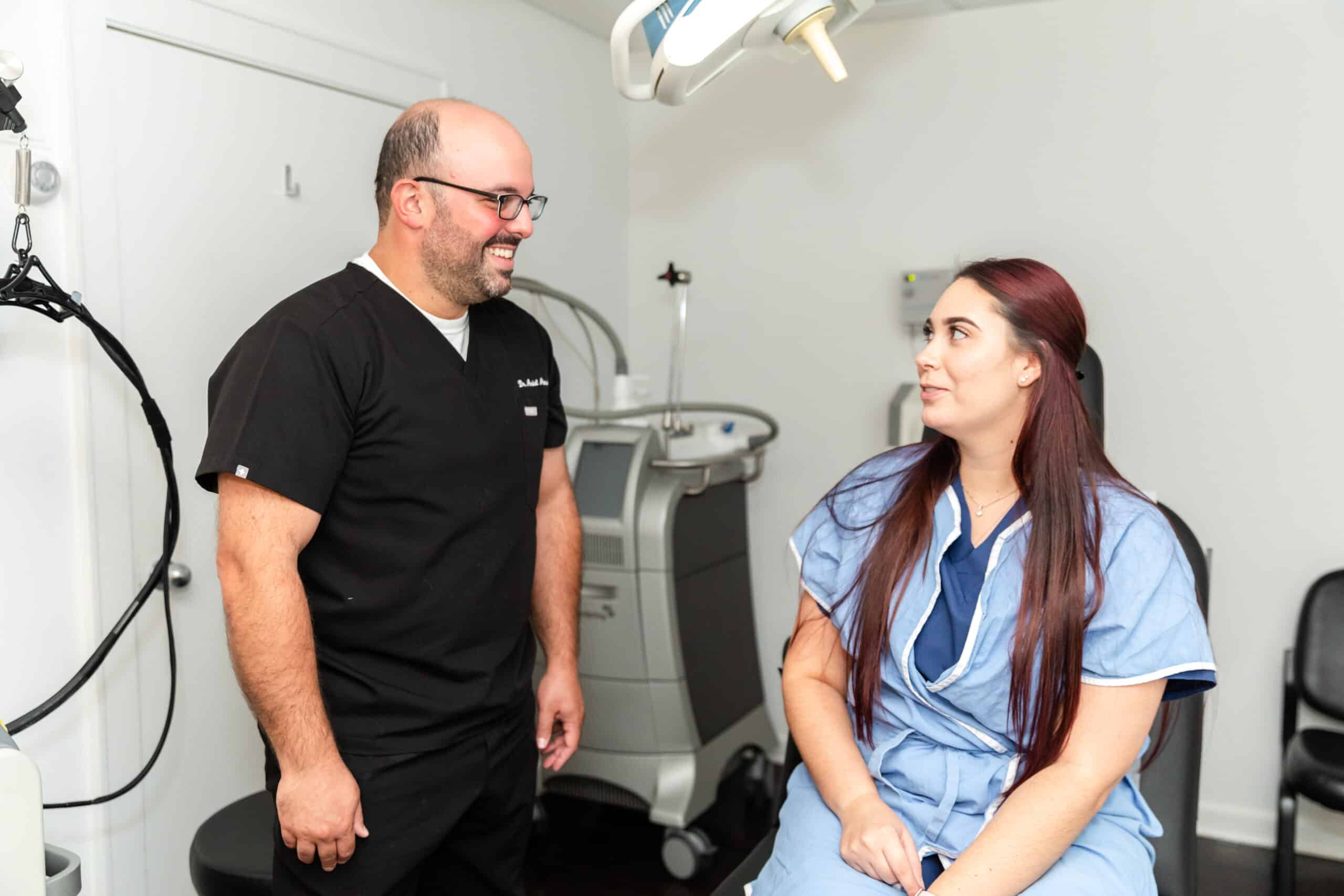 Body contouring addresses stubborn fat, skin laxity, or cellulite. Our board-certified physicians have been involved in clinical trials to develop new technology that provides superior treatment options. We offer treatments for cellulite, skin tightening, and fat reduction.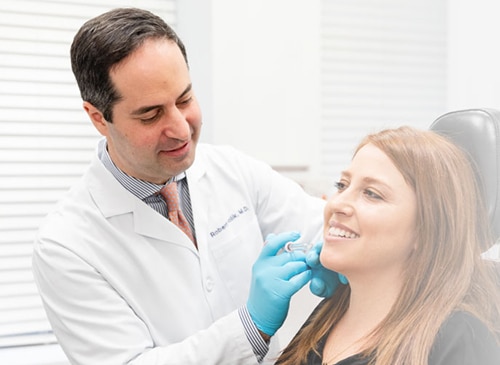 Laser & Skin Surgery Center of New York's filler treatments are always performed by board-certified physicians who have extensive experience with injectables. When you come to us for cosmetic care, you can be confident that you can safely achieve a perfectly natural look.
WHAT you are looking for?
Our 30,000+ sq foot dermatology center in New York is the most comprehensive, state-of-the-art laser and cosmetic skin surgery center in the world. Over the past 30 years we have contributed to the development and testing of many devices, fillers and treatments that are now standard care, so our patients know they are always receiving the most innovative, cutting-edge treatment available.
Pay Online for Patients of Drs. Geronemus, Anolik, Bae & Seidenberg
Pay Online for Patients of Drs. Abraham, Bernstein, Krant, Shelton, Stern, Weiss, Hoffman, Shim, Murphy-Rose, Wilson, and Petratos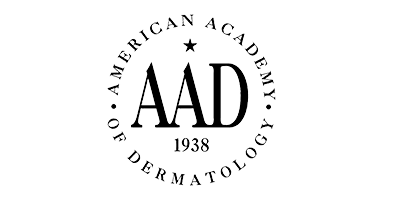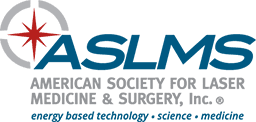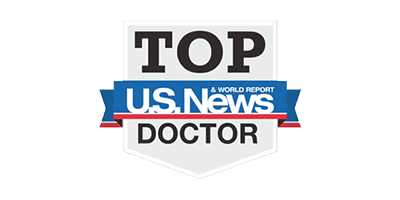 By LASER & SKIN SURGERY CENTER OF NEW YORK® | © 2023 All Rights Reserved. Design & Development by Goldman Marketing Group | Sitemap | Privacy Policy | The information available on this web site is provided for informational purposes only. This information is not intended to replace a medical consultation where a physician's judgment may advise you about specific disorders, conditions and or treatment options. We hope the information will be useful for you to become more educated about your health care decisions. If you are vision-impaired or have some other impairment covered by the Americans with Disabilities Act or a similar law, and you wish to discuss potential accommodations related to using this website, please contact us at (212) 941-5055.
*MDs perform 100% of all medical and cosmetic treatments.
Our board-certified dermatologists in New York City are all fellowship-trained and uniquely trained in lasers and technology, cosmetic and medical dermatology, and skin surgery. Together they are highly acclaimed world experts with thousands of articles published, countless TV and media appearances, and hundreds of years of combined experience.
Our plastic surgeons bring years of experience in helping patients achieve all their aesthetic goals through surgical procedures. Every treatment is fully customized to the precise needs of each patient for results that are natural and beautiful.