Over time, our bodies can develop stubborn fat in places that
won't go away, regardless of how much you diet or exercise.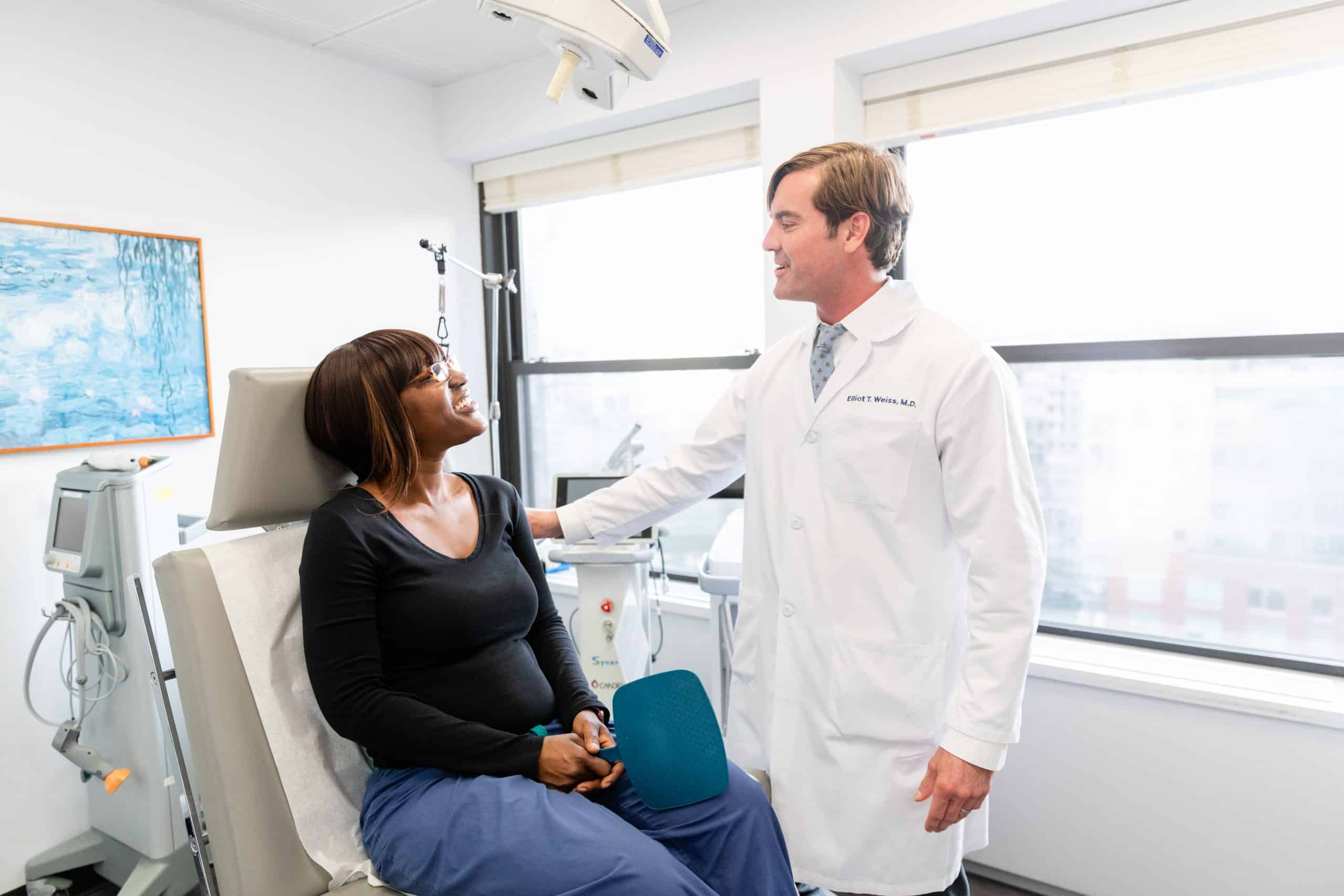 Sometimes, there are some problem areas where it is difficult to lose excess weight. Genetics and hormonal fluctuations can be the cause of this unwanted fat. The most common problem areas are the neck, chest/arms, stomach/abs, love handles, thighs, knees, and back.
Our body contouring experts and board-certified plastic surgeons at the Laser & Skin Surgery Center of New York are here to help you change the way you feel about your body. 
Nonsurgical Body Contouring
CoolSculpting® is a noninvasive procedure used to help patients eliminate stubborn fat from the body using controlled cooling that affects cold-sensitive fat cells without disrupting surrounding tissue.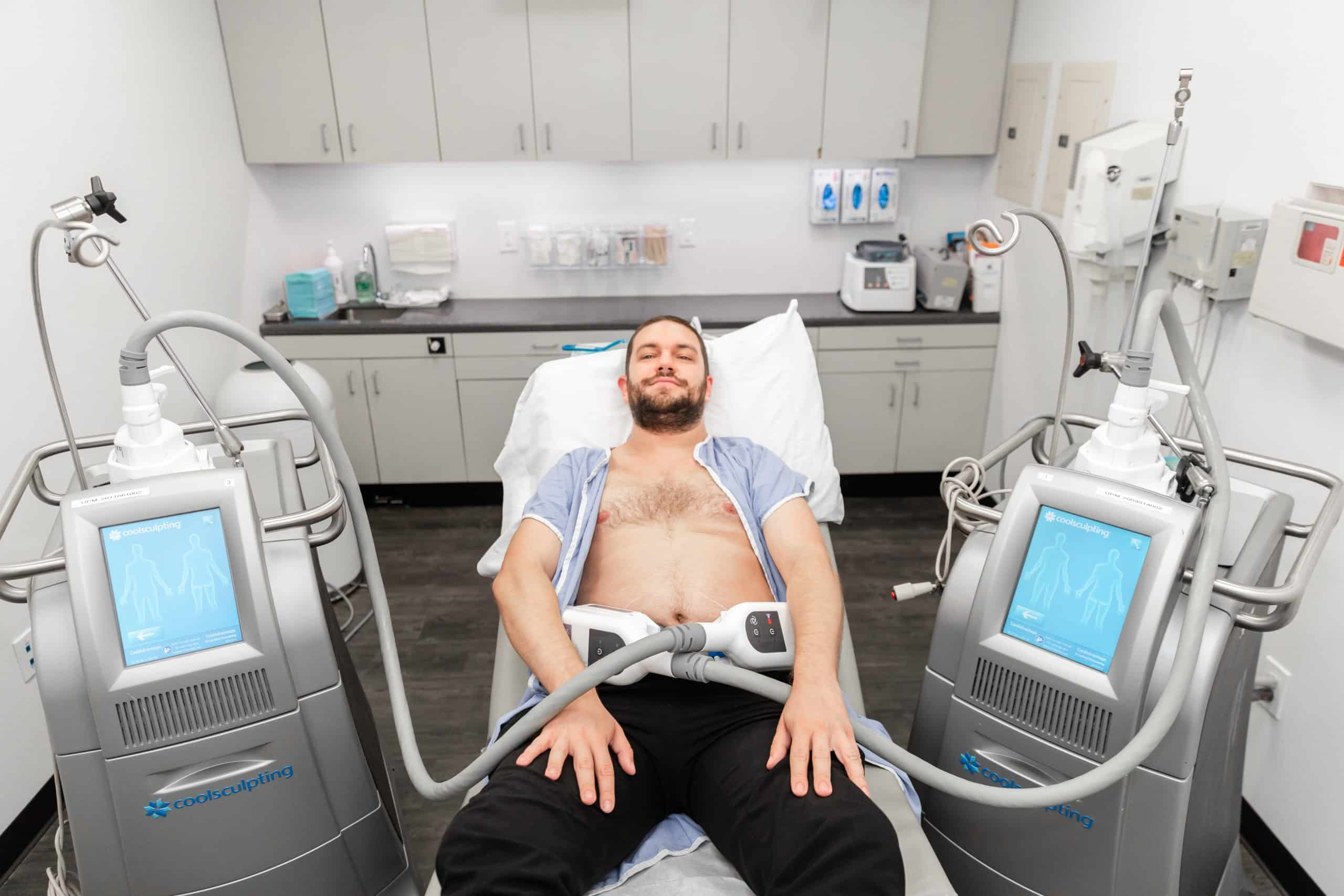 The procedure is a non-invasive fat reduction procedure, so there is no downtime required after treatment, and there are minimal side effects. Patients typically do not experience any discomfort during the procedure. Treatment can last anywhere from 1-3 hours, depending on areas being treated. 
The CoolSculpting treatment areas are placed between two cooling panels and patients feel a cooling sensation that quickly dissipates. This treatment works to freeze fat cells, then the body naturally expels the dead cells from the body. 
No anesthesia or downtime is required for a CoolSculpting treatment.
Results can be seen as soon as 3 weeks, but prime results show about 2 months after treatment.
For patients looking for more dramatic improvement, or who need to address skin laxity and fat reduction at the same time, surgical procedures can be a good choice. Our board-certified plastic surgeons offer the following options:
Liposuction targets stubborn fat deposits on nearly any area of the body. The procedure removes the fat via micro-cannulas and gentle suction. Ultrasound energy can also be used to liquefy the fat before removing it. Our surgeons will help you select the best liposuction technique for your needs and goals.
Abdominoplasty, also known as a tummy tuck, addresses the stubborn fat around the middle while eliminating loose skin that often develops as a result of age, pregnancy, or weight fluctuations. The procedure is performed under general anesthesia and downtime is usually a few weeks. However, the results are very dramatic and long-lasting.
Click here to learn more about stubborn fat.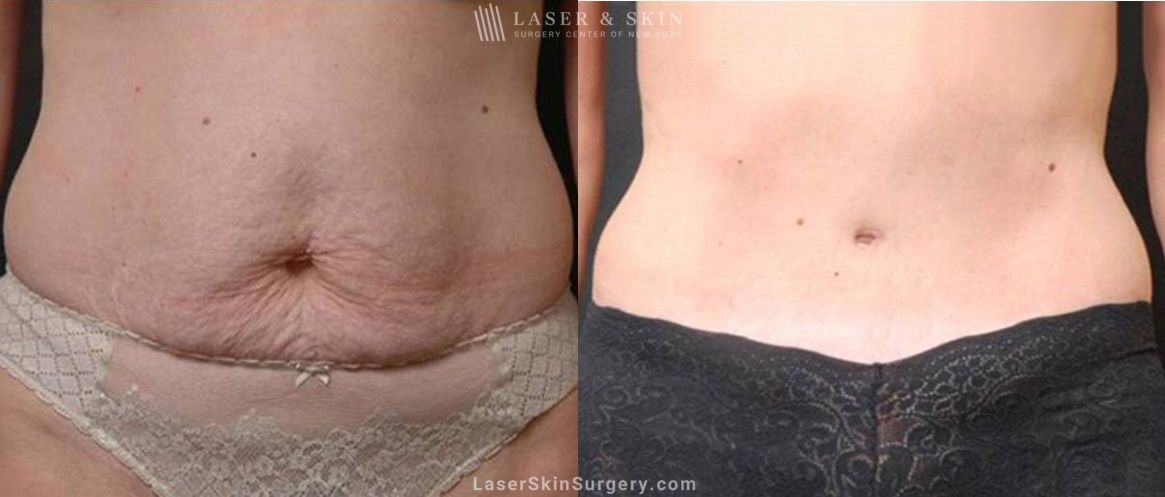 Real Patients Before and After photos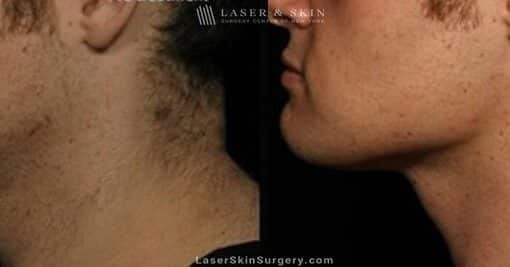 Kybella to Treat Double Chin
Disclaimer: Results may vary from patient to patient. Results are not guaranteed.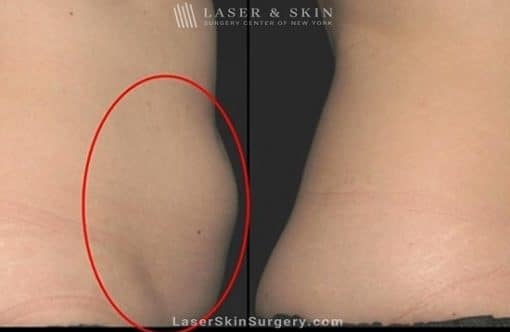 Coolsculpting for Unwanted Belly Fat
Disclaimer: Results may vary from patient to patient. Results are not guaranteed.
Fat Reduction In The News
Q: How Much Is Treatment?
A: Price of treatment will vary depending on areas being treated and the length of treatment. Call your doctor to find out a more personalized plan for you. 
Q: Is This Treatment Safe?
A: CoolSculpting has been approved by the FDA. Clinical trials have proven treatment to be safe and effective.
Q: Are There Any Side Effects?
A: Some side effects include: temporary redness, swelling, blanching, bruising, firmness, tingling, stinging, tenderness, cramping, aching, itching, or skin sensitivity.
Q: Is It Possible To Gain Weight After Treatment?
A: Yes. If you do not maintain a healthy lifestyle after treatment, it is possible to gain back weight. 
Q: Does Insurance Cover Treatment?
A: Insurance typically does not cover this treatment because it is a voluntary cosmetic surgery.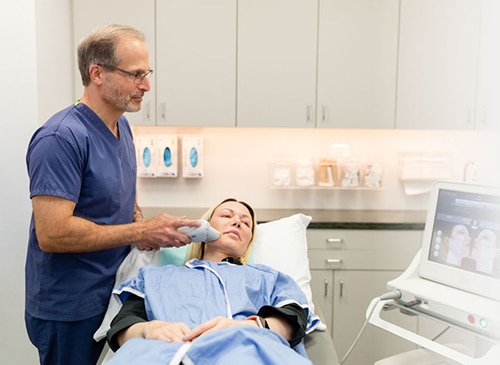 The skin's underlying structure degrades over time, leading to skin laxity and sagging skin. Collagen, the essential protein in our skin, begins to decline as early as our 20s, leaving skin without support from within. Restoring collagen helps to restore the skin's youthful vitality.
Wrinkles are a common and unwanted sign of aging. As you age, your body produces less collagen, creating saggy and wrinkly looking skin. Our customized strategies to combat wrinkles include laser resurfacing, dermal fillers, and wrinkle relaxers.
Age spots and brown spots (also known as sunspots, liver spots, and lentigines) are a consequence of aging and sun exposure. The most effective treatment for eliminating these spots and other skin pigmentation is laser therapy, which usually includes little to no downtime after treatment. 
WHAT you are looking for?
Our 30,000+ sq foot dermatology center in New York is the most comprehensive, state-of-the-art laser and cosmetic skin surgery center in the world. Over the past 30 years we have contributed to the development and testing of many devices, fillers and treatments that are now standard care, so our patients know they are always receiving the most innovative, cutting-edge treatment available.
Pay Online for Patients of Drs. Geronemus, Anolik, Bae & Seidenberg
Pay Online for Patients of Drs. Abraham, Bernstein, Krant, Shelton, Stern, Weiss, Hoffman, Shim, Murphy-Rose, Wilson, and Petratos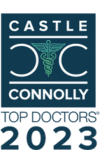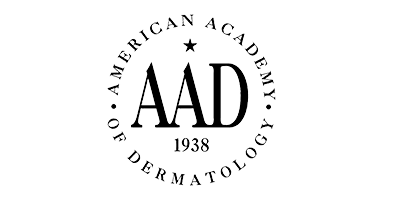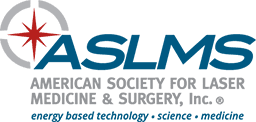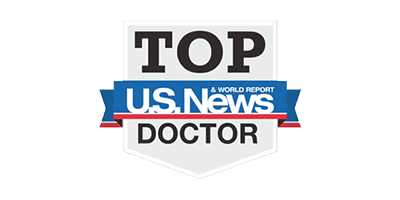 By LASER & SKIN SURGERY CENTER OF NEW YORK® | © 2023 All Rights Reserved. Design & Development by Goldman Marketing Group | Sitemap | Privacy Policy | The information available on this web site is provided for informational purposes only. This information is not intended to replace a medical consultation where a physician's judgment may advise you about specific disorders, conditions and or treatment options. We hope the information will be useful for you to become more educated about your health care decisions. If you are vision-impaired or have some other impairment covered by the Americans with Disabilities Act or a similar law, and you wish to discuss potential accommodations related to using this website, please contact us at (212) 941-5055.
*MDs perform 100% of all medical and cosmetic treatments.