Laser treatment
for sun damaged skin
in New York
Frequent and unprotected sun exposure can take a toll on the skin, resulting in lines, wrinkles, and dark spots that can add years to your appearance. To reverse this gradual damage, many patients turn to laser treatments to rejuvenate their skin.
Results Duration: Long-lasting
Treats:
Sun damage, brown spots, hyperpigmentation, melasma, textural problems
Side Effects:
Mild redness, swelling, or tenderness that subsides within a few days.
Location:
Face, neck, chest, certain areas of the body
How Performed:
Provider uses handheld device that delivers laser energy into the skin to even out skin texture and minimize unwanted pigmentation
Preparation:
Topical or local anesthesia is administered before treatment
Expected Outcome:
Long-lasting reduction in color and texture of sun damage
Lasers we offer to treat sun damaged skin
Many of our popular lasers can address sun damage-induced skin discoloration, such as hyperpigmentation and melasma, including:
FRAXEL® DUAL
Fraxel Dual is an effective laser for sun damage that stimulates collagen production and cell turnover to repair injury while improving skin texture and tone.
RUBY LASER
The Ruby laser delivers light pulses that target pigmented cells to effectively minimize sun spots and produce clearer skin.
PICO LASER
The PicoSure and PicoPlus lasers use ultra-short pulses to break apart pigments to reduce the appearance of age spots, sun spots, freckles, and melasma.
Other laser treatments for sun damaged skin are:
Nd: YAG
The Nd:YAG strongly absorbs melanin in the skin to treat skin pigmentation conditions, such as age spots, resulting in more youthful-looking skin.
CLEAR + BRILLIANT
The Clear + Brilliant laser creates microscopic treatment zones to replace damaged skin with a healthier skin layer and to reduce aging signs.
LASEMD
LaseMD stimulates the body's own healing processes to increase collagen levels and cell turnover, resulting in clearer and more youthful-looking skin.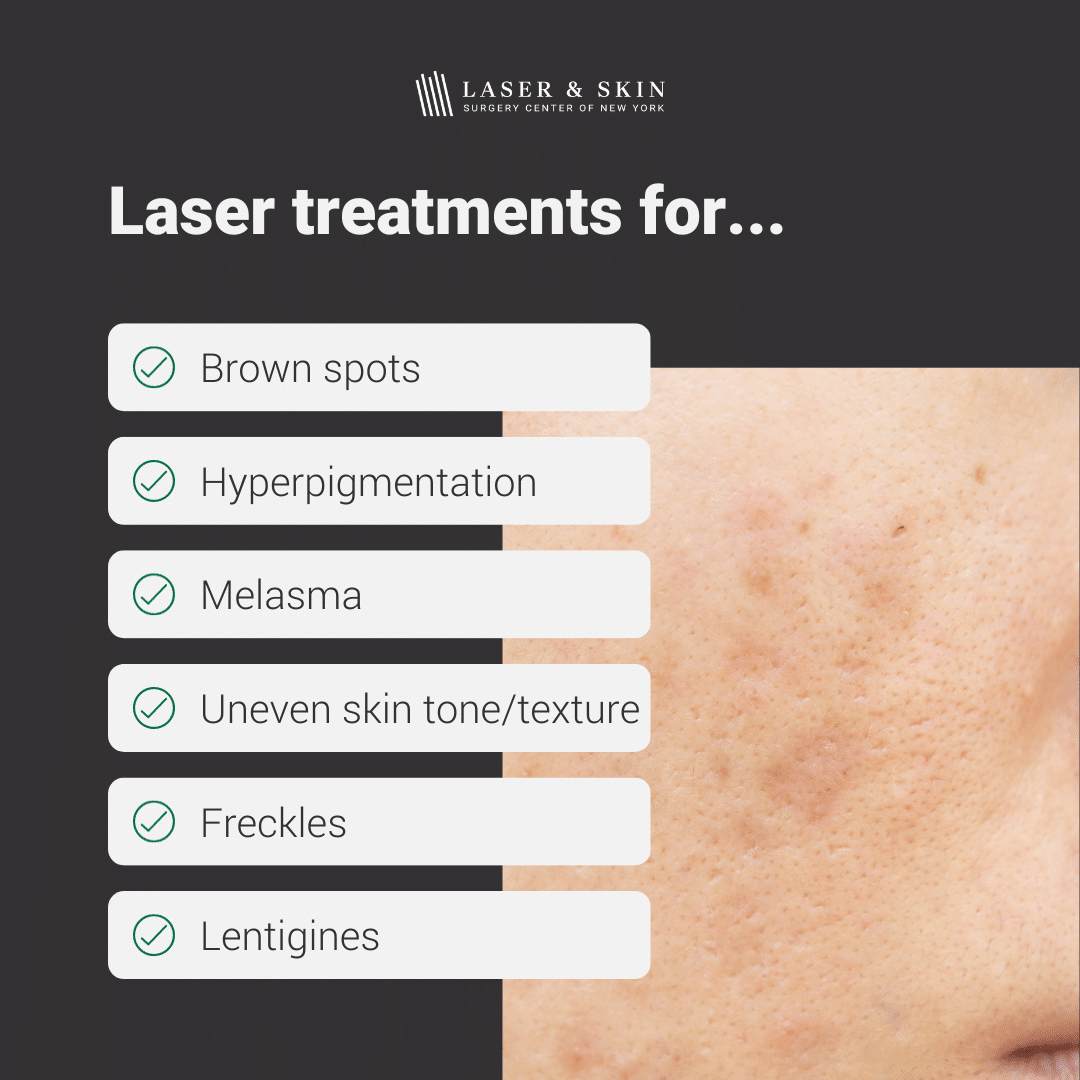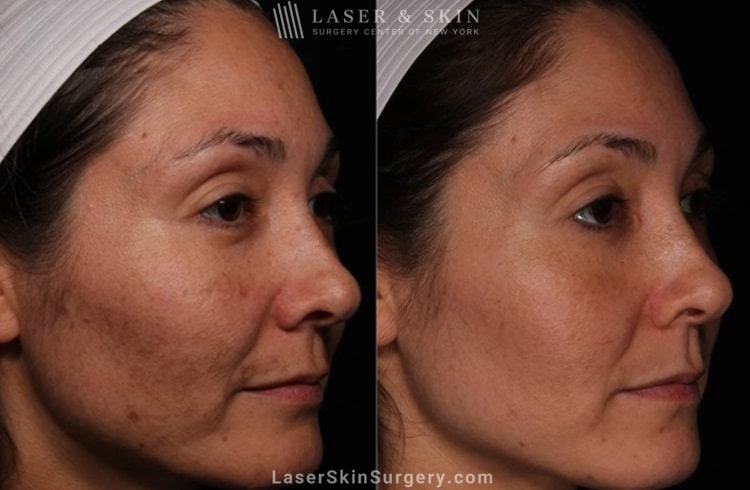 Alternatives to laser treatment for sun damaged skin include:
Chemical peels are minimally invasive aesthetic treatments that exfoliate the skin to treat damaged layers and reveal smoother and clearer skin below.
Our board-certified dermatologists may also recommend a personalized skincare regimen that includes topical creams and gels for face or chest sun damage treatment.
Combination treatments, such as laser therapy with tranexamic acid for post-inflammatory hyperpigmentation, may also provide an effective sun damage treatment. Our dermatologists always customize each patient's skincare regimen after undergoing sun damage treatment.
Laser treatment for sun damage
Before and After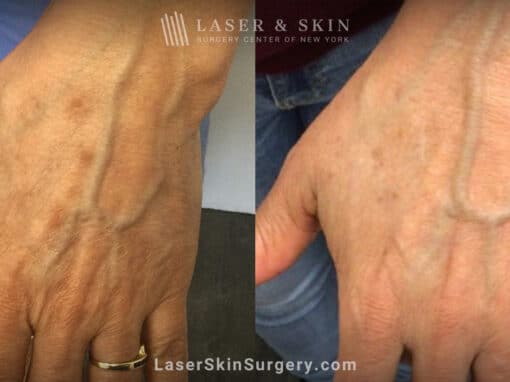 Ruby laser treatment to rejuvenate the hands
Disclaimer: Results may vary from patient to patient. Results are not guaranteed.
Picoplus treatments to reduce pigmentation beneath the eye
Disclaimer: Results may vary from patient to patient. Results are not guaranteed.
Why Choose Us for Your Laser Sun Damage Treatment
At Laser & Skin Surgery Center of New York, you will give your skin the expert care it deserves. Here's why you should consider us for your skincare:
EXPERIENCE
Our team of highly acclaimed board-certified dermatologists are all fellowship-trained and experts in lasers, advanced technology, and cosmetic and medical dermatology.
INNOVATIVE TECHNOLOGY
We are at the forefront of the most advanced technologies and cutting-edge procedures for sun damage and other pigmentation disorders, so you can feel confident that you are receiving the safest and most effective treatments.
STATE-OF-THE-ART FACILITY
Our 30,000+ sq. foot dermatology and plastic surgery center in New York is an all-in-one center with an in-house research department. Many devices used for sun damage, including Fraxel, have been partially developed at our research center.
CONVENIENT LOCATIONS
For more accessible care, we have two centers located in New York City and Southampton that offer same-day appointments for our patients.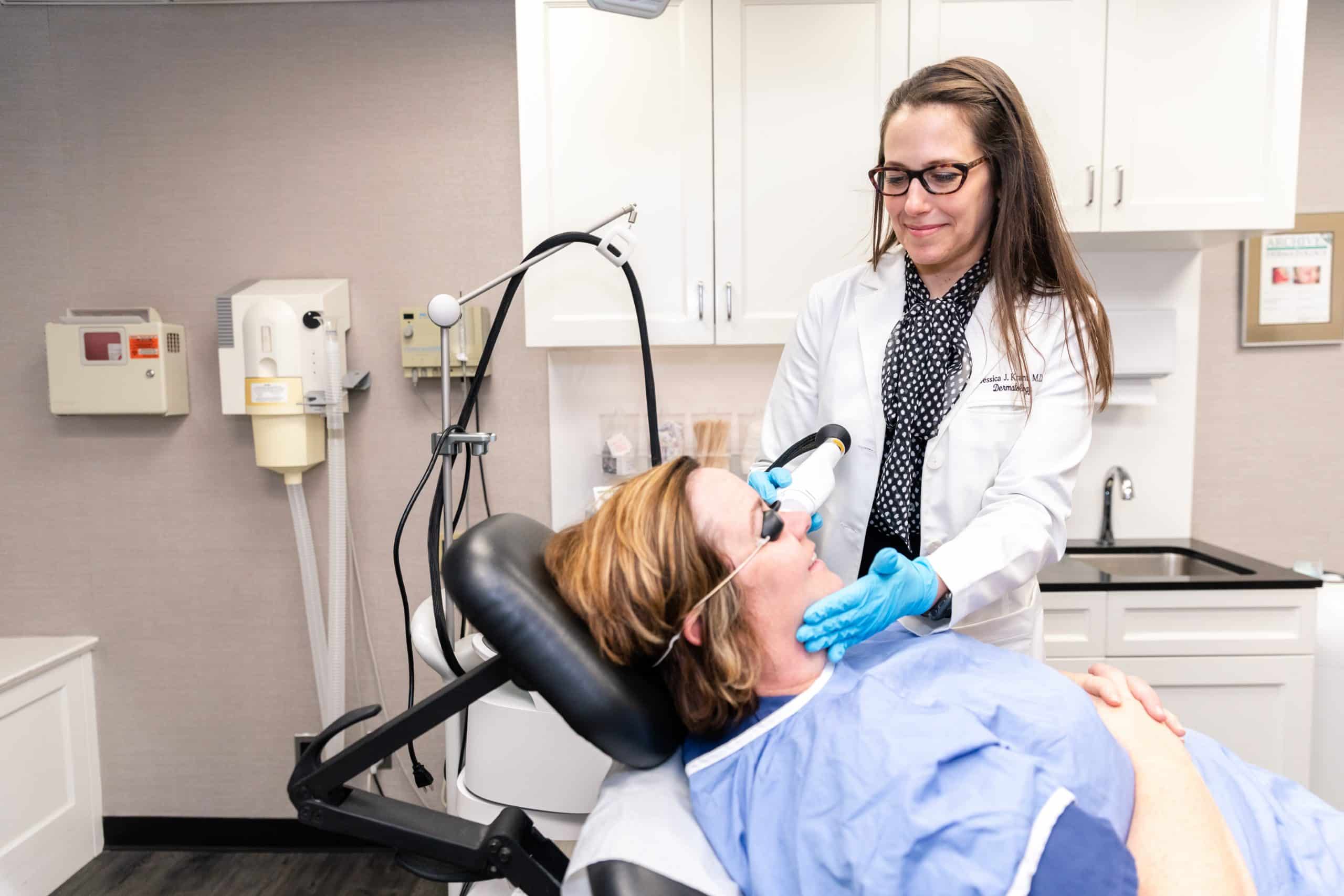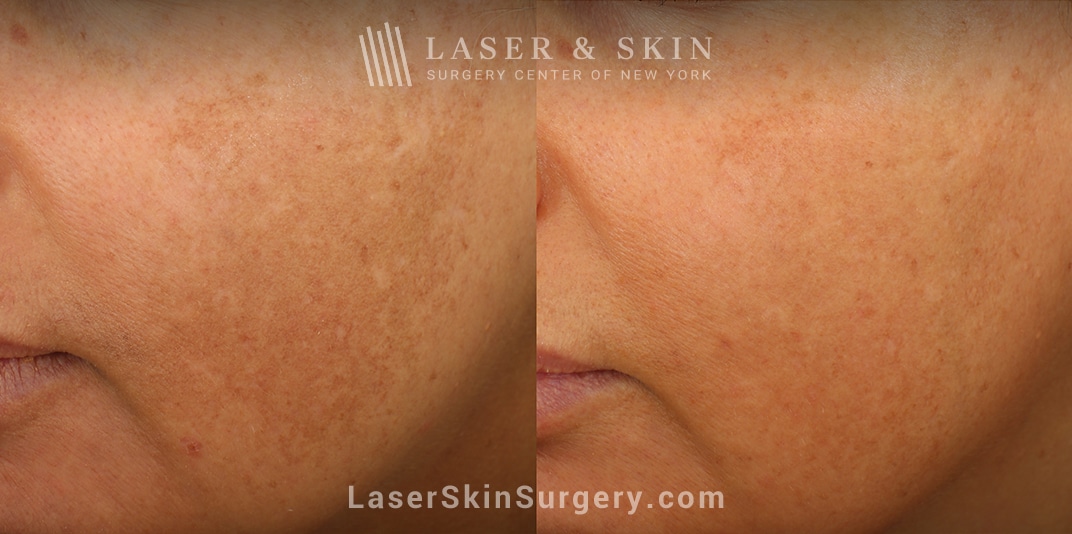 Schedule Your Laser sun damage treatment in New York Today
Laser & Skin Surgery Center of New York is a prestigious laser and cosmetic skin surgery center serving over 230,000 patients. We provide customized options to help patients achieve all their aesthetic goals.
Contact us to schedule a consultation and learn more about treatments for sun damaged skin.
Q: What does sun damage look like?
A: Sun damage appears in a variety of forms. Prolonged ultraviolet (UV) exposure without protection can lead to the formation of lines, wrinkles, discoloration, roughness, and sagging skin.
Q: How do I choose the best sun damage treatment?
A: Determining the best treatment for sun damage on the face or body depends on the type and degree of damage that needs to be addressed. Sun damage laser treatments, chemical peels​, and a variety of other cosmetic procedures are each designed to target a specific skin issue. ​Since every case is unique, it is best to see a board-certified dermatologist for a skin evaluation.
Q: How many sessions do I need?
A: Depending on the severity of your sun damage, your desired results, and the specific laser used, multiple sessions may be recommended. Your dermatologist will discuss this during your consultation.
Q: When will I see results?
A: Depending on the laser device used and the severity of your skin condition, the results can vary from several days to weeks. Since collagen production takes time, improvements continue to develop for several months after the treatment plan is complete.
Q: How long do results last?
A: You can expect to see lasting results that improve both the overall appearance and quality of your skin. You can extend your results by using sun protection and medical-grade skincare products.
Q: How can I prevent sun damage?
A: Since it is impossible to avoid sun exposure entirely, take these measures to help reduce premature skin aging and prevent the risk of skin cancer:
Apply broad-spectrum sunscreen daily
Wear sunglasses and wide-brimmed hats
Avoid all forms of tanning
Avoid the peak UV Hours (10:00 am – 4:00 pm)
Scars are often unwanted reminders of medical conditions, injuries, trauma, or surgery. When they are noticeable, they can also lead to significant embarrassment and self-esteem. Fortunately, there are ways to treat scars today that do not involve incisions, anesthesia, and downtime.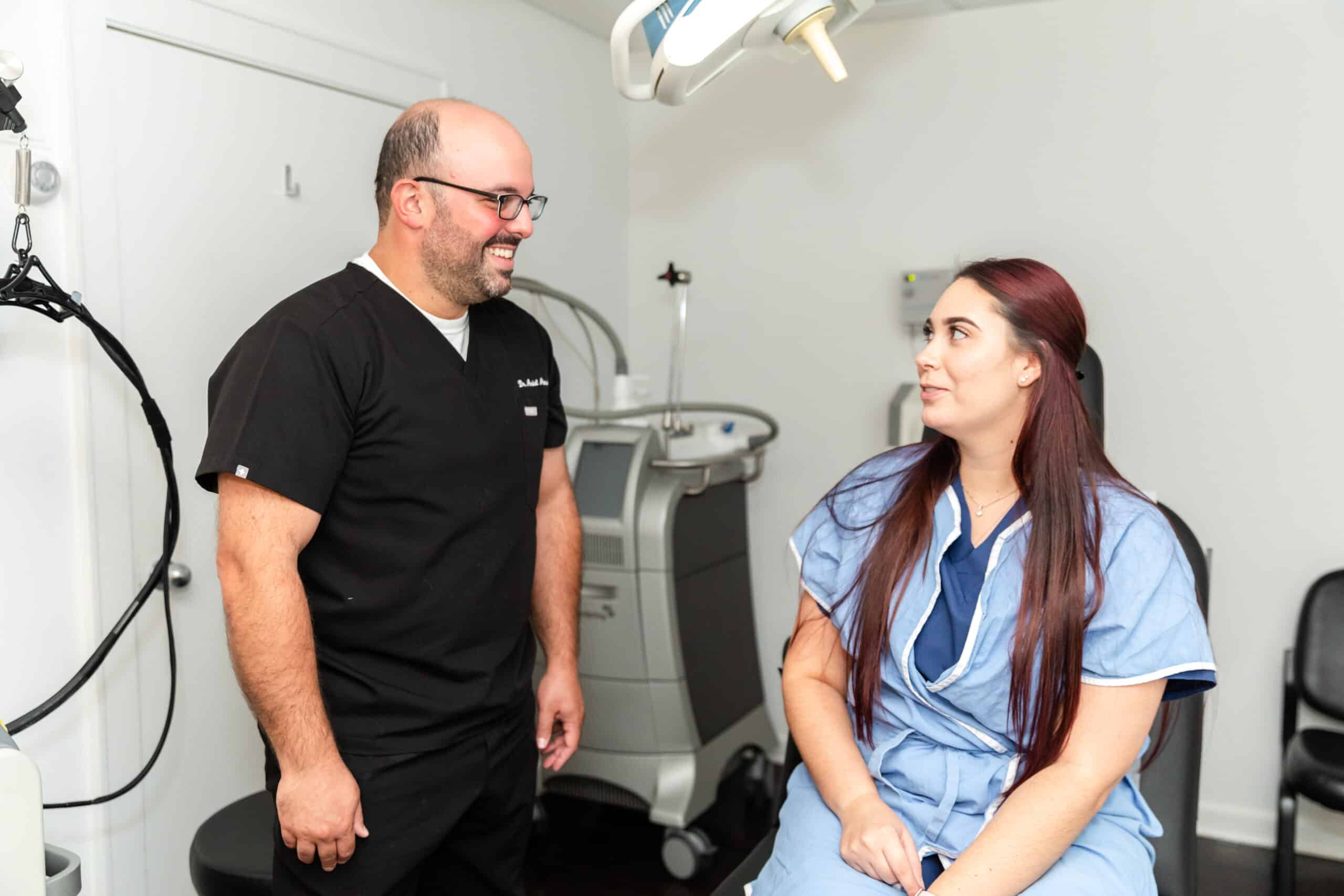 Body contouring addresses stubborn fat, skin laxity, or cellulite. Our board-certified physicians have been involved in clinical trials to develop new technology that provides superior treatment options. We offer treatments for cellulite, skin tightening, and fat reduction.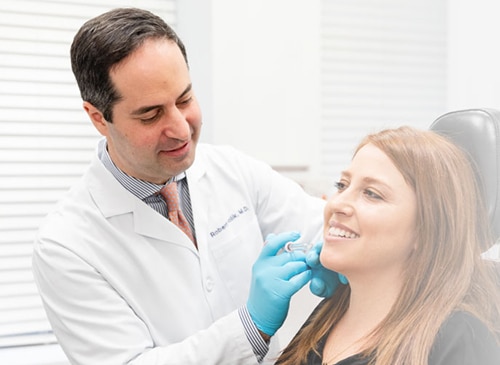 Laser & Skin Surgery Center of New York's filler treatments are always performed by board-certified physicians who have extensive experience with injectables. When you come to us for cosmetic care, you can be confident that you can safely achieve a perfectly natural look.
WHAT you are looking for?
Our 30,000+ sq foot dermatology center in New York is the most comprehensive, state-of-the-art laser and cosmetic skin surgery center in the world. Over the past 30 years we have contributed to the development and testing of many devices, fillers and treatments that are now standard care, so our patients know they are always receiving the most innovative, cutting-edge treatment available.
Pay Online for Patients of Drs. Geronemus, Anolik, Bae & Seidenberg
Pay Online for Patients of Drs. Abraham, Bernstein, Krant, Shelton, Stern, Weiss, Hoffman, Shim, Murphy-Rose, Wilson, and Petratos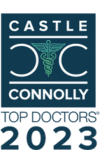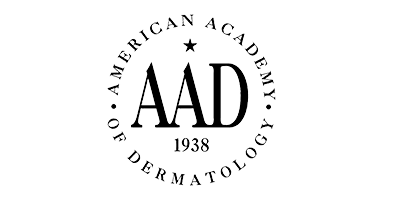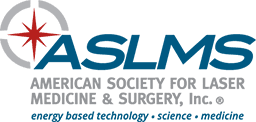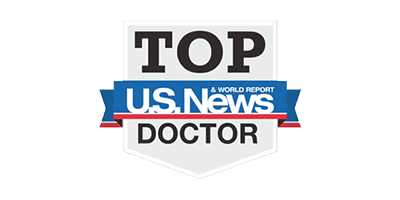 By LASER & SKIN SURGERY CENTER OF NEW YORK® | © 2023 All Rights Reserved. Design & Development by Goldman Marketing Group | Sitemap | Privacy Policy | The information available on this web site is provided for informational purposes only. This information is not intended to replace a medical consultation where a physician's judgment may advise you about specific disorders, conditions and or treatment options. We hope the information will be useful for you to become more educated about your health care decisions. If you are vision-impaired or have some other impairment covered by the Americans with Disabilities Act or a similar law, and you wish to discuss potential accommodations related to using this website, please contact us at (212) 941-5055.
*MDs perform 100% of all medical and cosmetic treatments.