The latest in body sculpting techniques, CoolTone uses electromagnetic muscle stimulation to tone, firm, and strengthen muscles and create pleasing contours.
Results Duration: Maintenance treatments are suggested
Treats:
Muscles that are difficult to tone through traditional methods
Side Effects:
Temporary muscle spasm, muscular pain, joint or tendon pain, and skin redness like after an intense workout
Location:
Abdomen, buttocks, and thighs
Follow Up:
4 treatments within 2 weeks for optimal results
How Performed:
Applicators deliver electromagnetic muscle stimulation to targeted areas
Procedure Type:
Nonsurgical body contouring
Expected Outcome:
Toned, firmed, and strengthened muscles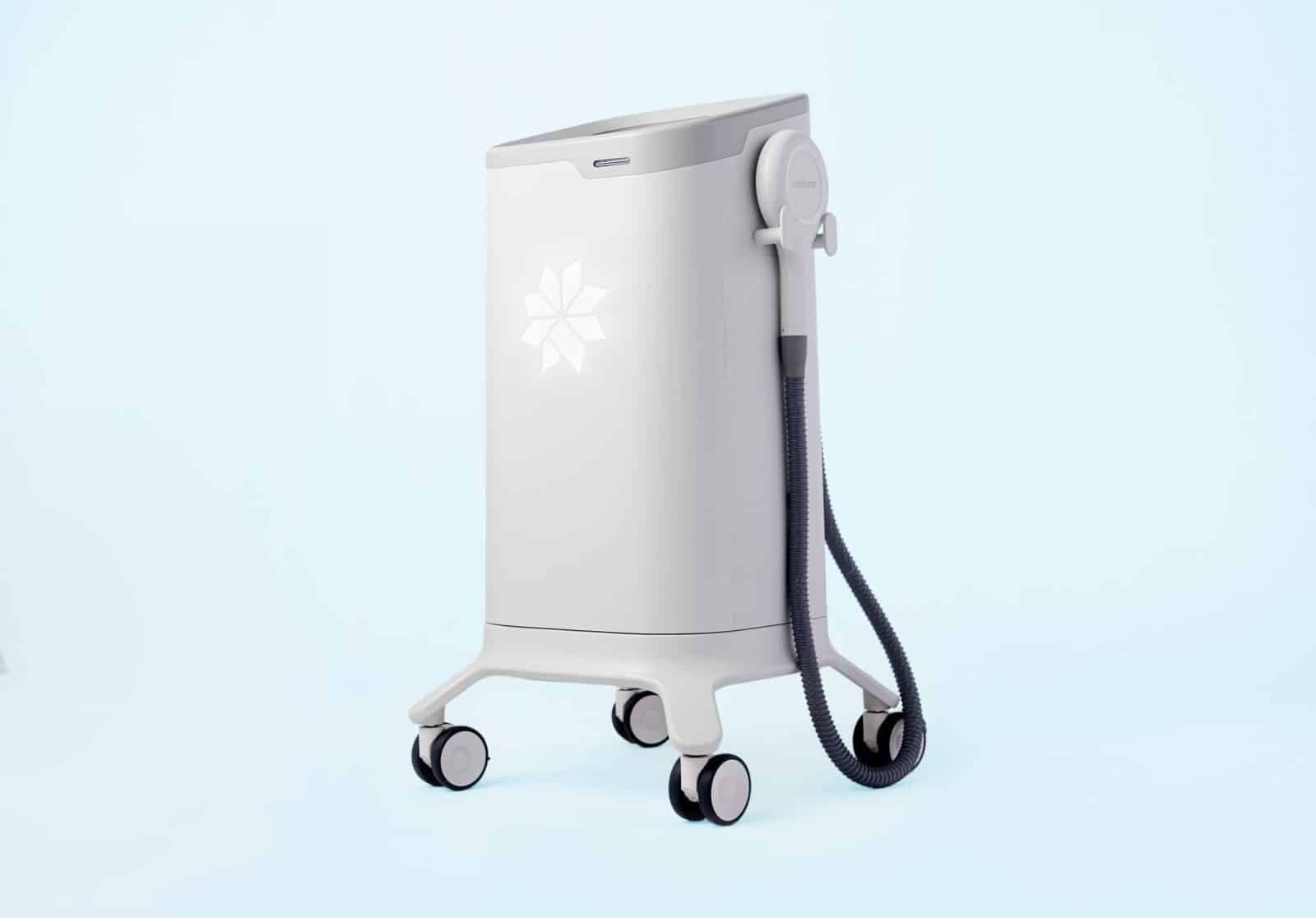 CoolTone is the latest technology from Allergen, makers of the CoolSculpting device, providing a new method to enhance your body contours. While CoolSculpting freezes fat to reveal a more slender appearance, CoolTone works by stimulating muscles to create a firmer and more toned physique. Exercise is a healthy, effective way to stay in shape, but some areas of the body are difficult to tone with movement alone. This is where CoolTone can come into play, helping get you one step closer to your fitness and aesthetic goals.
Our team of board-certified dermatologists at Laser & Skin Surgery Center of New York stays on top of dermatological advancements in techniques, treatments, and devices that can benefit our Manhattan and Southampton patients. We pioneer many of these breakthroughs at our full-time, on-site research center. Our team offers medical and cosmetic therapies and treatments, including those in the body contouring area, like the newly FDA-approved CoolTone device.
This FDA-approved device uses magnetic muscle stimulation (MMS technology) to give your muscles a toning workout. The device sends magnetic pulses to the targeted muscles, which forces your muscles to contract rapidly. These contractions mimic the way your muscles contract any time you use them, but do so at a much faster rate so your body gets the benefits of an intense workout in just 30 minutes, without breaking a sweat!


Our team has seen the benefits of CoolTone, which is why we're brought it to our practice. These benefits include:
Non-invasive treatment
More toned appearance
Minimal side effects
Quick treatment sessions
Great results for men and women
Natural results that last
What Areas Can CoolTone Treat?
CoolTone is FDA-approved to treat abdominal, gluteal, and thigh muscles, but trials are currently underway to test the device's success in treating other areas. By treating these areas, you could achieve a more contoured waist, a lifted butt, and possibly even a thigh gap. Our board-certified dermatologists will continue to watch the results of further CoolTone studies to ensure we offer you the latest techniques in our Manhattan and Southampton offices.
What Are CoolTone Treatments Like?
You will be reclined for your procedure, depending on which area of the body you'd like to tone. One of our board-certified dermatologists will place the applicators on the target area, and the device will begin with a short "warm-up" for your muscles. Once the muscles are primed, the device will begin causing your muscles to contract using magnetic stimulation. These contractions are the same as those that happen when you work out. The CoolTone device will continue through the selected program until your "workout" is completed 30 minutes later.




How Soon Will I See Results?
You may begin to see improvement in 2-4 weeks, but you will notice additional definition appear over the next six months. You may come for regular sessions every few months to maintain and increase your results. We can create a custom treatment schedule for your specific needs and goals.
CoolTone treatments mimic an intense cardio workout, so you may feel soreness like you would after a rigorous workout for a day or more after your treatment session. Patients are typically able to perform regular activities immediately following their sessions.
Schedule A Body Contouring Consultation in NYC Today
Q: Is CoolTone right for me?
A: CoolTone may be right for you if you:
Maintain a healthy lifestyle
Want more muscle definition
Are having trouble toning your abdomen, glutes, or thigh muscles
Q: Should I get CoolTone or CoolSculpting?
A: If you are seeking muscle toning, then CoolTone could be right for you. If fat reduction is what you want, then
CoolSculpting
is likely a better option.
Q: Will I need multiple treatments?
A: The number of treatments greatly depends on the patient and where they are in their body contouring journey. For most patients, four treatments in two weeks is the optimal schedule to achieve a noticeable effect. Continual treatments every few months can help patients maintain their results.
Q: Are there possible side effects?
A: After your treatment, you may experience these common, temporary symptoms:
Muscle spasms
Muscular pain
Joint or tendon pain
Skin redness
Scars are often unwanted reminders of medical conditions, injuries, trauma, or surgery. When they are noticeable, they can also lead to significant embarrassment and self-esteem. Fortunately, there are ways to treat scars today that do not involve incisions, anesthesia, and downtime.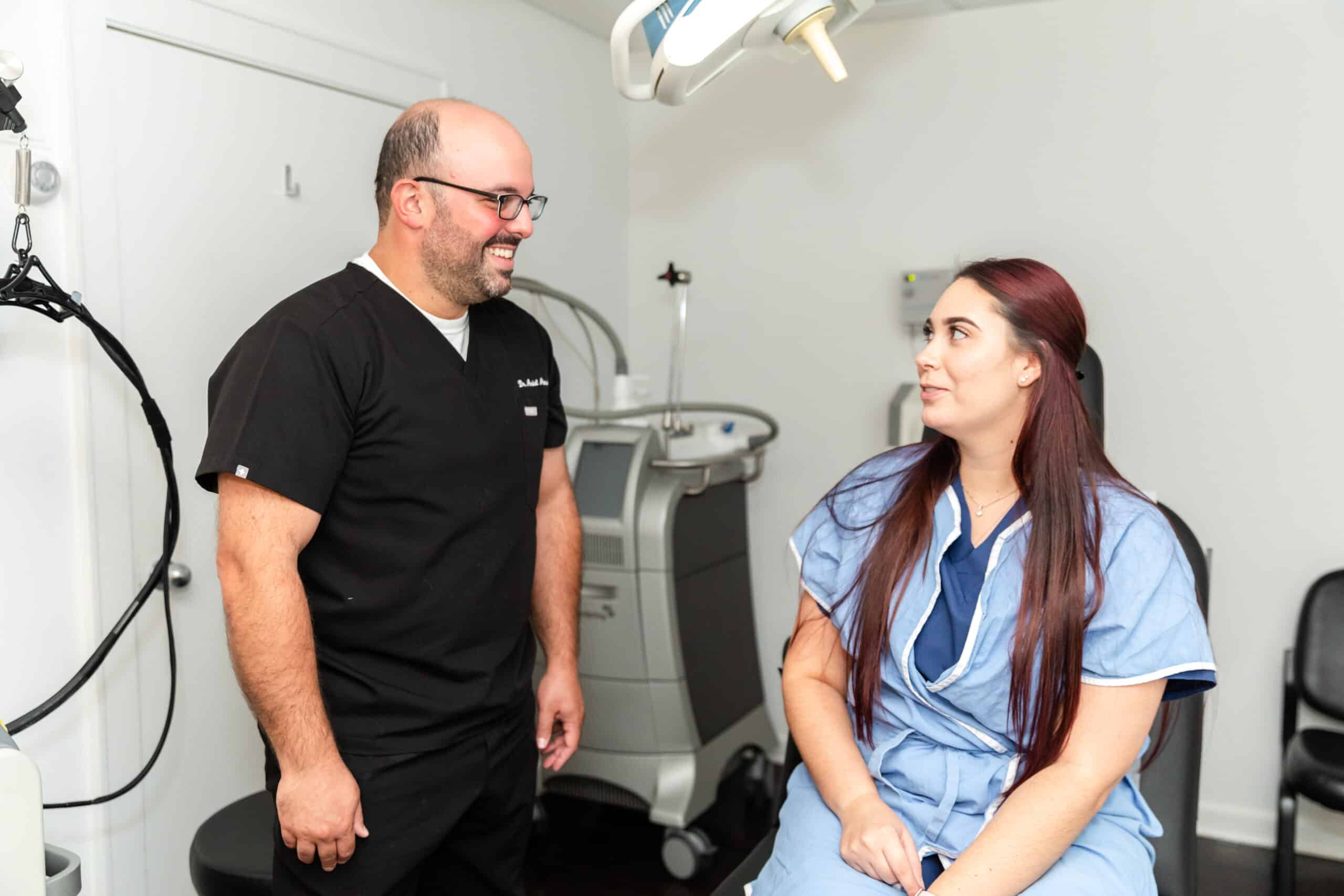 Body contouring addresses stubborn fat, skin laxity, or cellulite. Our board-certified physicians have been involved in clinical trials to develop new technology that provides superior treatment options. We offer treatments for cellulite, skin tightening, and fat reduction.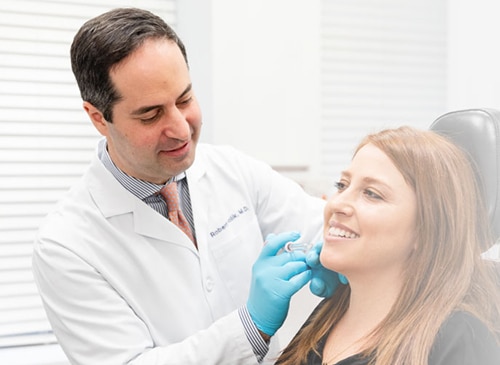 Laser & Skin Surgery Center of New York's filler treatments are always performed by board-certified physicians who have extensive experience with injectables. When you come to us for cosmetic care, you can be confident that you can safely achieve a perfectly natural look.
WHAT you are looking for?
Our 30,000+ sq foot dermatology center in New York is the most comprehensive, state-of-the-art laser and cosmetic skin surgery center in the world. Over the past 30 years we have contributed to the development and testing of many devices, fillers and treatments that are now standard care, so our patients know they are always receiving the most innovative, cutting-edge treatment available.
Pay Online for Patients of Drs. Geronemus, Anolik, Bae & Seidenberg
Pay Online for Patients of Drs. Abraham, Bernstein, Krant, Shelton, Stern, Weiss, Hoffman, Shim, Murphy-Rose, Wilson, and Petratos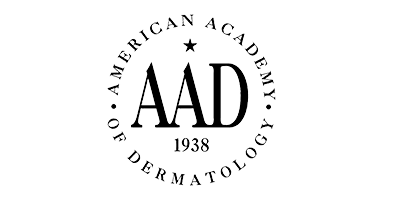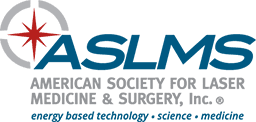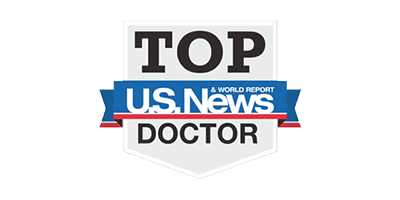 By LASER & SKIN SURGERY CENTER OF NEW YORK® | © 2023 All Rights Reserved. Design & Development by Goldman Marketing Group | Sitemap | Privacy Policy | The information available on this web site is provided for informational purposes only. This information is not intended to replace a medical consultation where a physician's judgment may advise you about specific disorders, conditions and or treatment options. We hope the information will be useful for you to become more educated about your health care decisions. If you are vision-impaired or have some other impairment covered by the Americans with Disabilities Act or a similar law, and you wish to discuss potential accommodations related to using this website, please contact us at (212) 941-5055.
*MDs perform 100% of all medical and cosmetic treatments.
Our board-certified dermatologists in New York City are all fellowship-trained and uniquely trained in lasers and technology, cosmetic and medical dermatology, and skin surgery. Together they are highly acclaimed world experts with thousands of articles published, countless TV and media appearances, and hundreds of years of combined experience.
Our plastic surgeons bring years of experience in helping patients achieve all their aesthetic goals through surgical procedures. Every treatment is fully customized to the precise needs of each patient for results that are natural and beautiful.