Acne is commonly associated with adolescence, but it can occur in adults as well. As many as 85% of Americans will have acne at some point in their lives.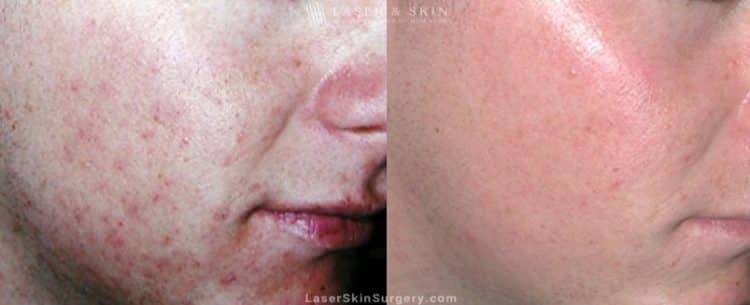 Acne affects more than your skin. We understand how even the mildest breakout can negatively impact your self-confidence and self-esteem. Acne can range from the occasional pimple to extreme, ongoing breakouts that might go on for several years. Severe breakouts have been linked to anxiety and depression in studies. 
While there is no cure for acne, our board-certified dermatologists have the expertise, experience, and devices necessary to get your acne under control.
Three processes in the skin can lead to the formation of acne:
Dead skin cells collect and clog your pores
Sebaceous glands produce too much oil in the follicles
Bacteria builds up in your pores, leading to breakouts
Acne is not an infection of the skin, but an inflammatory condition. Factors that can increase your likelihood of a breakout include:
Genetics
Hormones
Stress
Mechanical causes such as makeup or dirt accumulated during a workout
Diet (studies have suggested foods such as milk and refined, processed foods that contribute to a high glycemic diet may result in acne)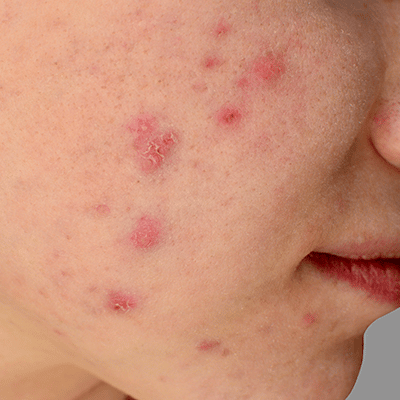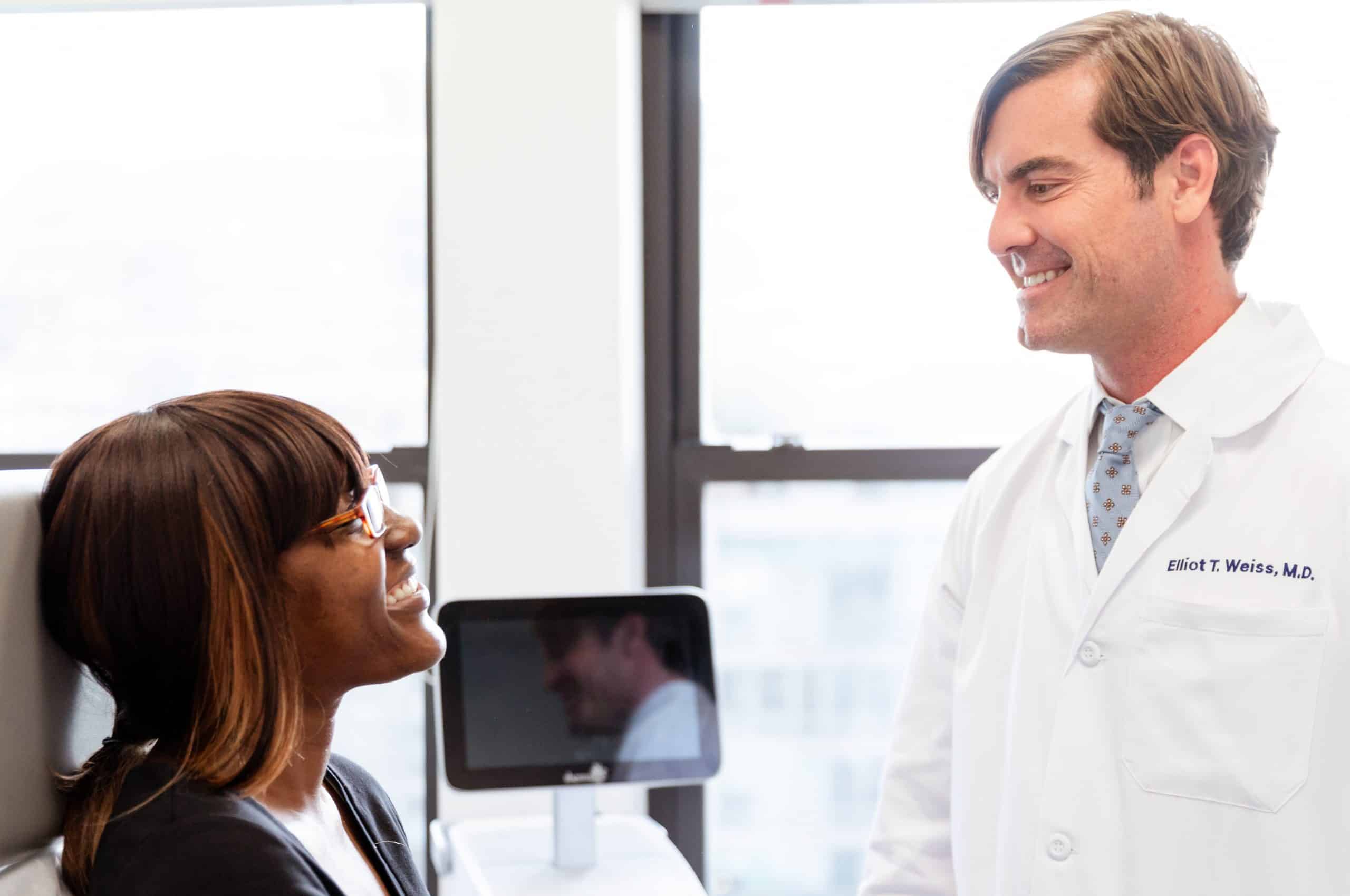 Acne can develop almost anywhere on the body and most commonly appears on the face, neck, chest, back, and shoulders. While blackheads and whiteheads (also known as comedones) are the most common acne lesions, other types can develop as well. Inflammatory lesions like these are the most likely to leave
scarring
behind:
Papules – small, red, and raised bumps, may be tender but often are not
Pustules – small, red pimples containing white or yellow pus, can be tender
Nodules – solid, inflamed, often painful lumps beneath the skin's surface
Cysts – large, soft, usually painful lumps containing pus deep beneath the skin's surface
*photo taken before COVID-19
Some patients respond quite well to topical or oral medications for managing their acne. These medications include:
Topical Medications:
Retinoids
Benzoyl peroxide
Azelaic acid
Oral Medications:
Antibiotics (Tetracycline, Doxycycline, Minocycline)
Hormone (androgen) blockers (Spironolactone)
Isotretinoin (Accutane) – requires ongoing monitoring while on the medication
*photo taken before COVID-19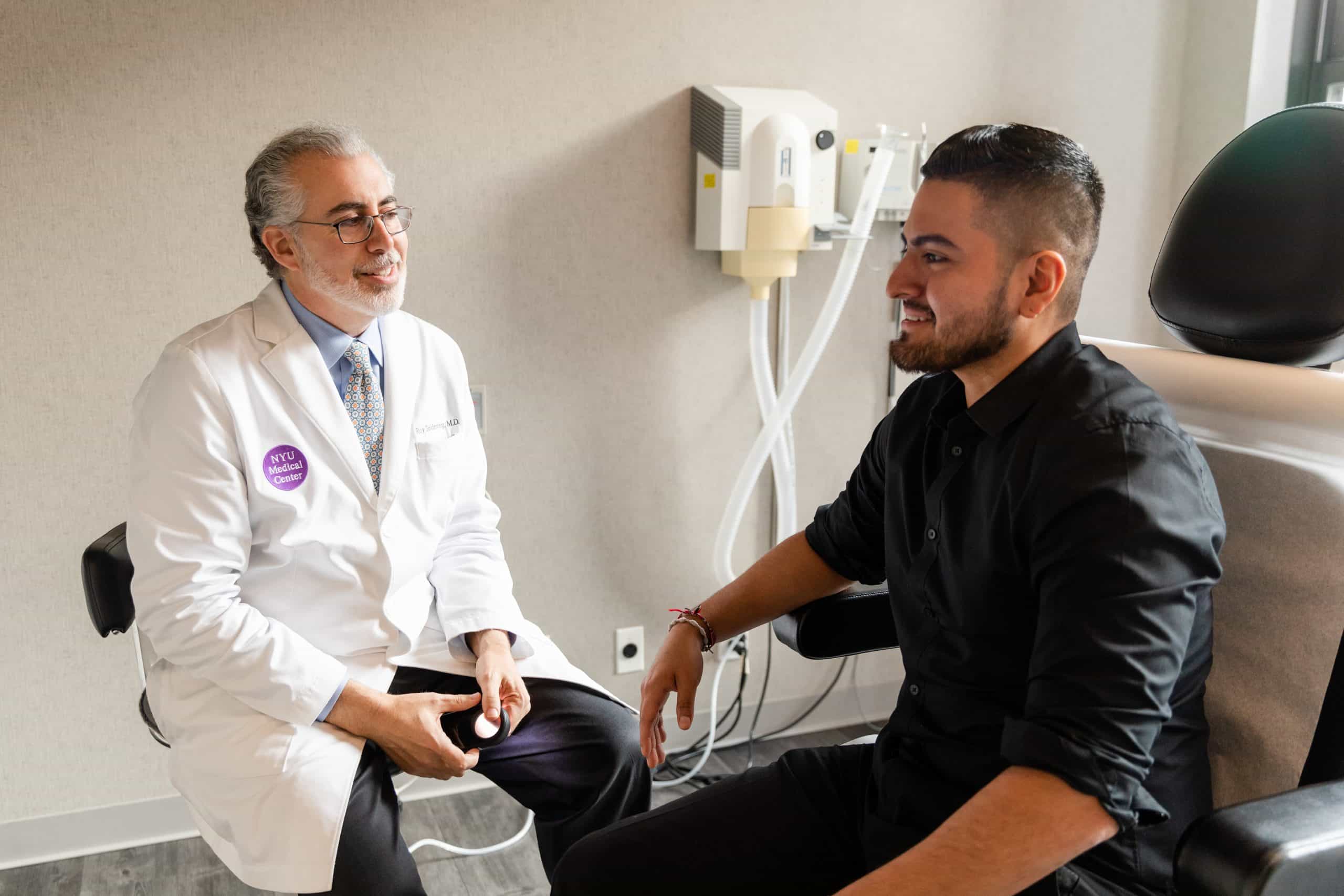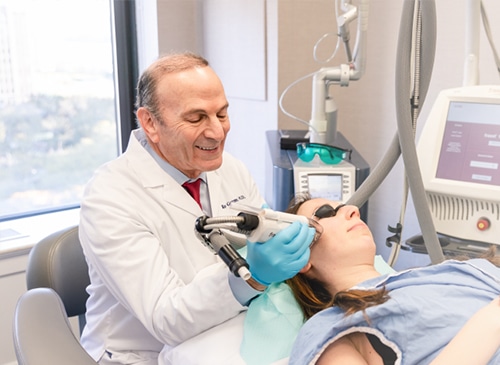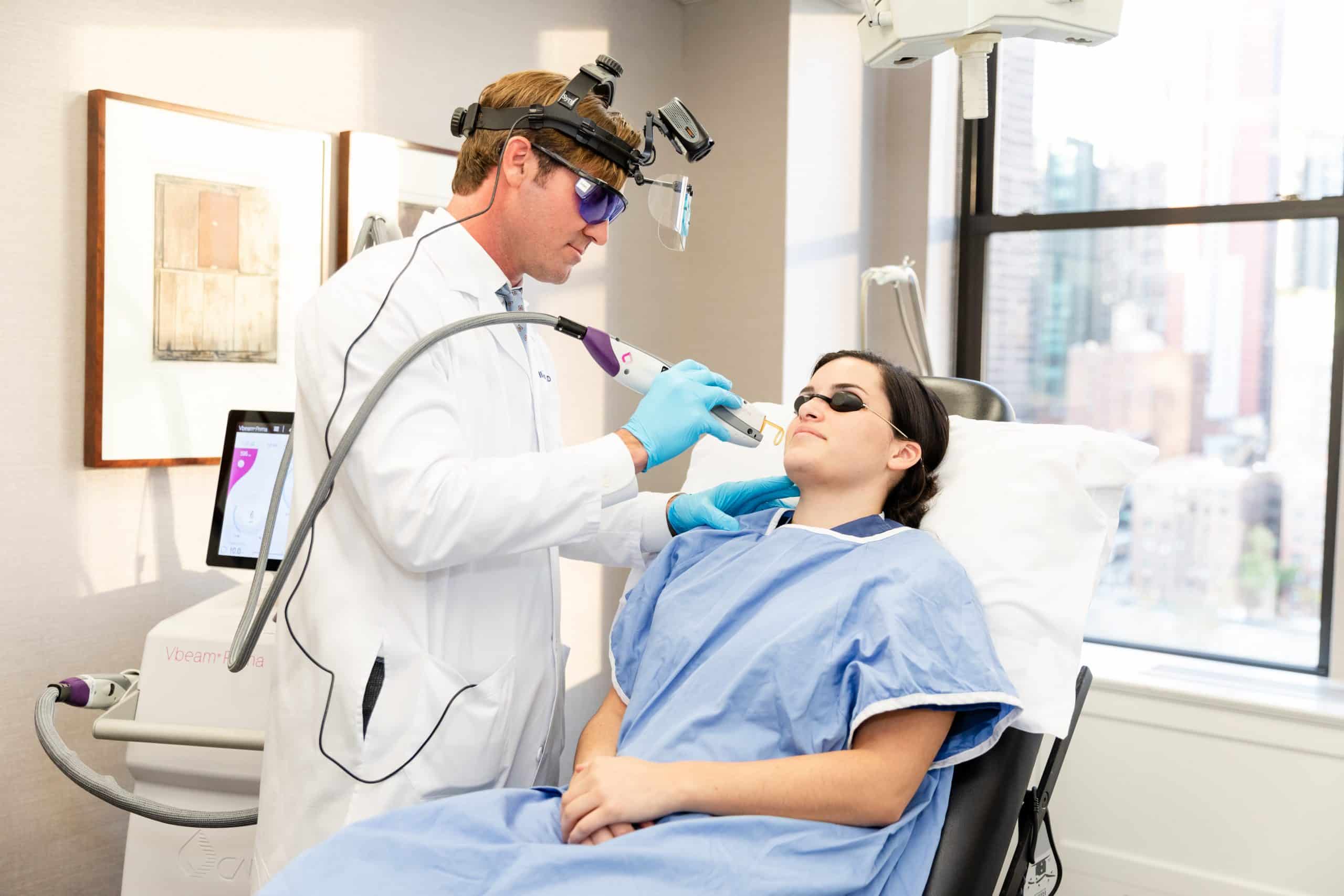 When topical and oral medications are not effective, other procedures are available. These might be used in combination to produce the best possible result. Procedures include:
Cortisone injections – used for shrinking lesions and accelerating healing
Chemical peels – control acne by removing outermost layers of skin
Photodynamic Therapy (PDT) – utilizes light therapy to kill bacteria and shrink oil glands
*photo taken before COVID-19
 Laser Acne Treatments
The board-certified dermatologists and laser experts at the Laser & Skin Surgery Center of New York also offer a variety of lasers that can address even the most severe acne breakouts. With a variety of devices available, we can customize your treatment to produce the best possible results. Options include:
Isolaz – combines wavelengths of light with suction to clean out pores and reduce acne-causing bacteria
Smoothbeam – targets the sebaceous glands with wavelengths of light to reduce oil production
Excel V – addresses skin redness that often accompanies acne breakouts
Nd:YAG – a Q-switched laser that also treats redness and inflammation common with active acne
We also offer a new technique that combines the Excel V with the Nd:YAG in a single treatment to further enhance your results.
*photo taken before COVID-19
There is no "cure" for acne. Even when treatments offer long-term improvement, there is always a possibility the acne could return. Our physicians at the Laser & Skin Surgery Center of New York have the experience and expertise to customize effective acne treatment plans for patients at any age.
Younger patients may find that once they stop their acne treatment, the breakouts return. This is a more common issue with topical treatments and much less frequent in Accutane users. However, it is important to understand that since there is no cure for acne, you could experience symptoms even after stronger treatments are completed. To learn more about acne, visit
medlineplus.gov
*photo taken before COVID-19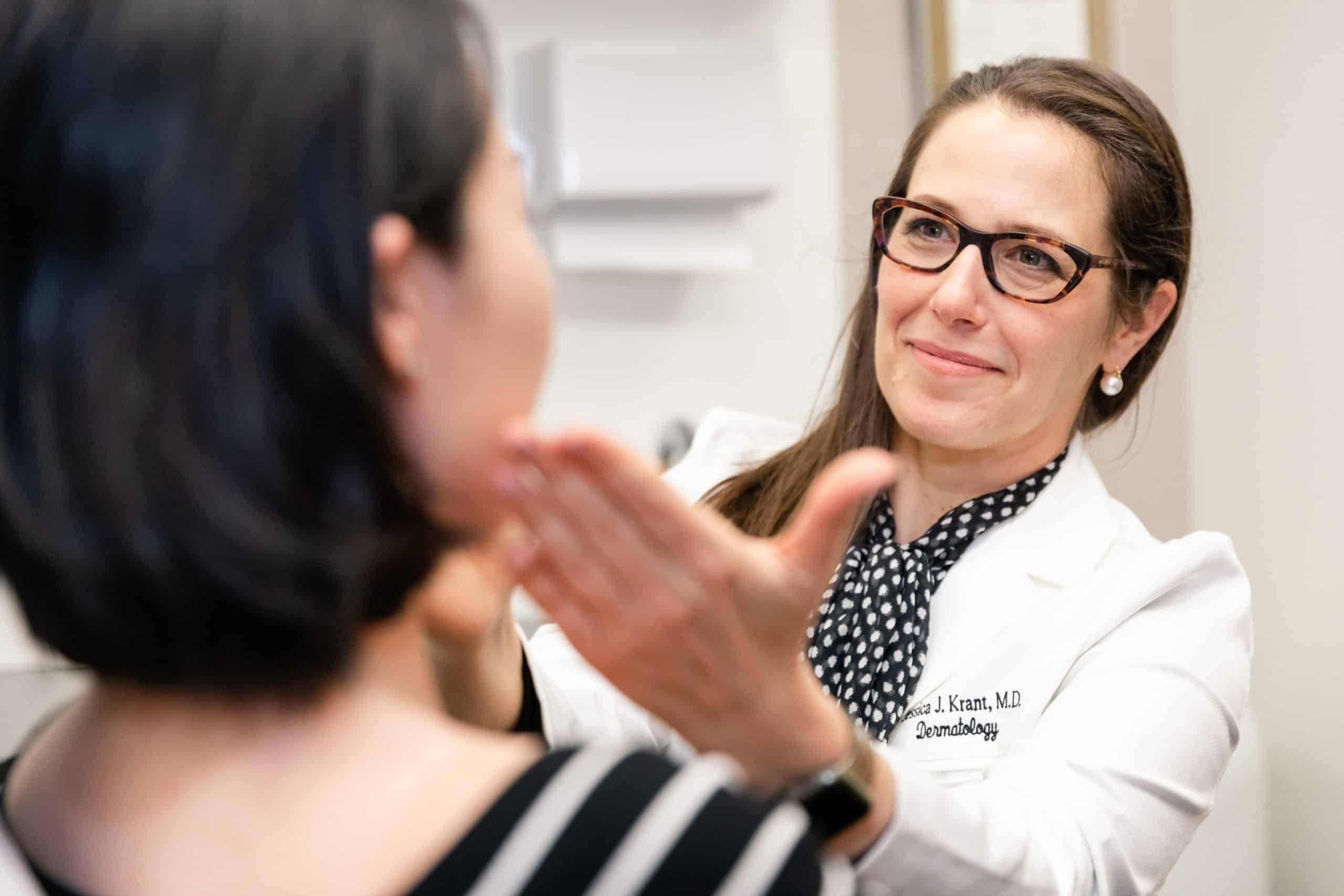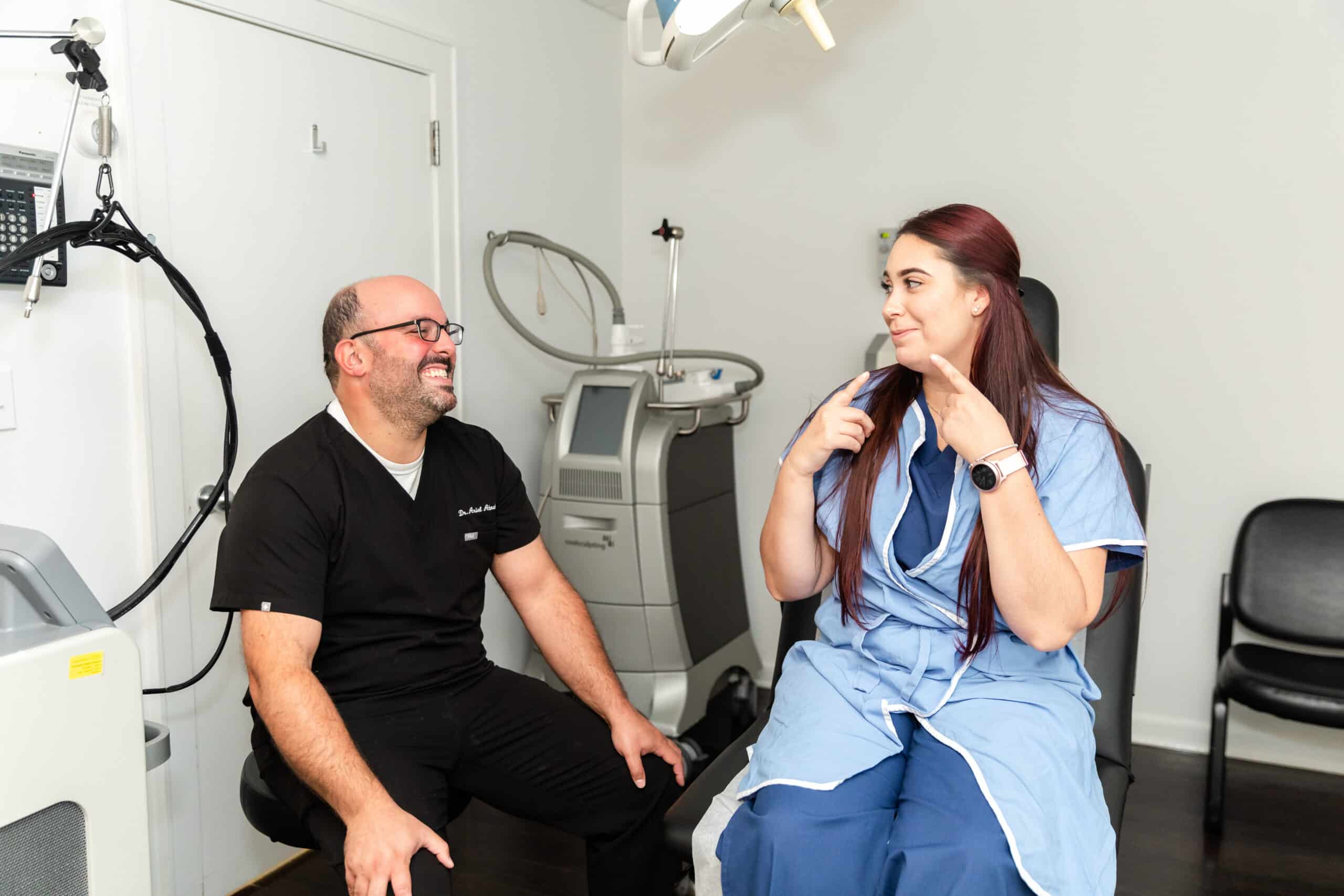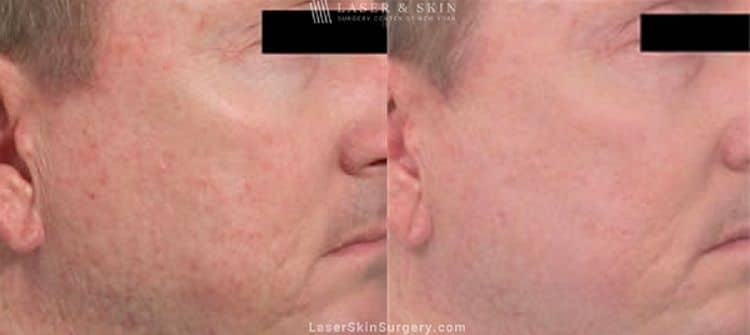 Dealing with Acne Scarring
Even when the breakouts finally end, individuals are often left with residual scarring from the lesions. This is one good reason to treat acne in its early stages, to avoid permanent damage to the skin.
The Laser & Skin Surgery Center of New York offer a variety of treatment options for acne scarring. These procedures have improved dramatically over the past several years thanks to cutting-edge laser technology. While acne scarring cannot be "cured," most of our patients experience substantial improvement with laser treatment.
Some of the devices used for this purpose include:
Non-ablative fractional resurfacing:
Ablative fractional resurfacing:
The best treatment option will depend on the types of scars and the unique characteristics of each patient. In many cases, a combination of lasers is used to achieve the best results with acne scarring.
 *photo taken before COVID-19
Publications
"Treatment of Atrophic Facial Acne Scars With Microneedling Followed by Polymethylmethacrylate-Collagen Gel Dermal Filler." Dermatologic Surgery, 2019 Dec.
 "Acne scarring: A review of available therapeutic lasers." Lasers in Surgery and Medicine, 2016 Feb.
"Use of a picosecond pulse duration laser with specialized optic for treatment of facial acne scarring." JAMA Dermatology, 2015 March.
"Successful Treatment of Acneiform Scarring with CO2 Ablative Fractional Resurfacing." Lasers in Surgery and Medicine, 2008 August.
"Treatment of Atropic Facial Acne Scars with the 1064nm Q-switched Nd:YAG Laser."  Arch Dermatol. 2004 Nov.
Real Acne Patients Before and After photos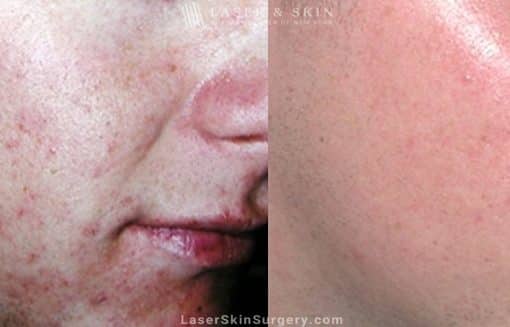 Laser to reduce appearance of acne scarring
Disclaimer: Results may vary from patient to patient. Results are not guaranteed.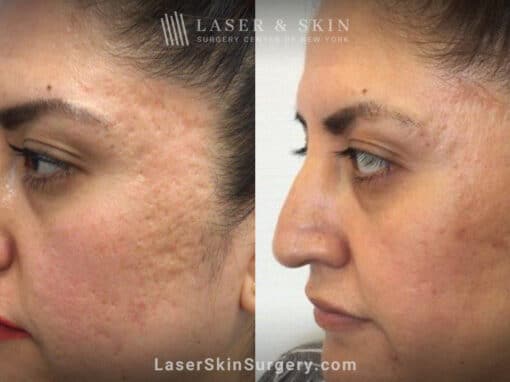 Genius microneedling to treat acne scarring – after three treatments
Disclaimer: Results may vary from patient to patient. Results are not guaranteed.
Acne Questions and Answers
Q: Can I Reduce My Chances of Getting Actinic Keratosis?
A: Limiting your exposure to the sun can reduce your chances of developing actinic keratosis. Wearing sunscreen daily can also reduce your chances of developing actinic keratosis. 
Q: Can Actinic Keratosis Develop Into Cancer?
A: Yes. If left untreated, it is possible for a squamous cell carcinoma to develop.  Treatment is recommended as soon as possible to avoid this possibility. 
Q: How Fast Does Actinic Keratosis Develop?
A: Actinic keratosis can take years to develop. 
Q: Who Is At Risk For Developing Actinic Keratosis?
A: Everyone is susceptible, but precautions can be taken to reduce your chances. Excessive sun exposure, family history, fair skin and/or light eyes can greatly increase an individual's chance of developing skin cancer. 
Q: How Much Does Treatment Cost?
A: Treatment costs vary by patient. Contact your dermatologist to figure out a treatment that is best for you.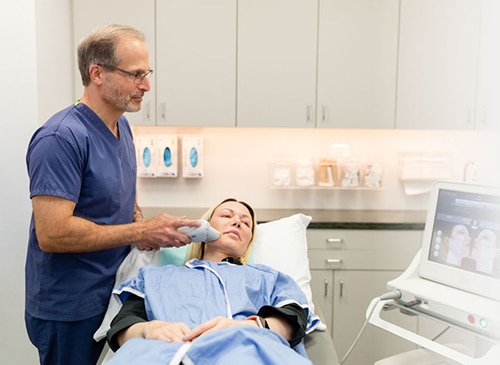 The skin's underlying structure degrades over time, leading to skin laxity and sagging skin. Collagen, the essential protein in our skin, begins to decline as early as our 20s, leaving skin without support from within. Restoring collagen helps to restore the skin's youthful vitality.
Wrinkles are a common and unwanted sign of aging. As you age, your body produces less collagen, creating saggy and wrinkly looking skin. Our customized strategies to combat wrinkles include laser resurfacing, dermal fillers, and wrinkle relaxers.
Age spots and brown spots (also known as sunspots, liver spots, and lentigines) are a consequence of aging and sun exposure. The most effective treatment for eliminating these spots and other skin pigmentation is laser therapy, which usually includes little to no downtime after treatment. 
WHAT you are looking for?
Our 30,000+ sq foot dermatology center in New York is the most comprehensive, state-of-the-art laser and cosmetic skin surgery center in the world. Over the past 30 years we have contributed to the development and testing of many devices, fillers and treatments that are now standard care, so our patients know they are always receiving the most innovative, cutting-edge treatment available.
Pay Online for Patients of Drs. Geronemus, Anolik, Bae & Seidenberg
Pay Online for Patients of Drs. Abraham, Bernstein, Krant, Shelton, Stern, Weiss, Hoffman, Shim, Murphy-Rose, Wilson, and Petratos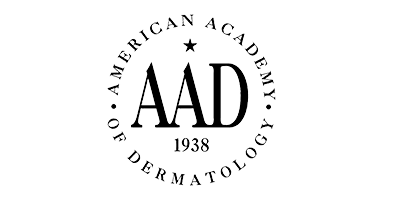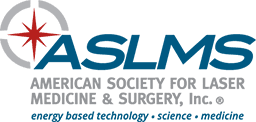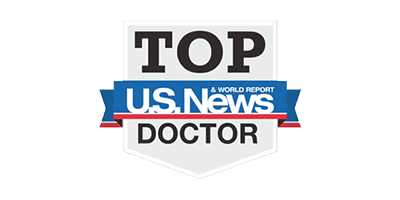 By LASER & SKIN SURGERY CENTER OF NEW YORK® | © 2023 All Rights Reserved. Design & Development by Goldman Marketing Group | Sitemap | Privacy Policy | The information available on this web site is provided for informational purposes only. This information is not intended to replace a medical consultation where a physician's judgment may advise you about specific disorders, conditions and or treatment options. We hope the information will be useful for you to become more educated about your health care decisions. If you are vision-impaired or have some other impairment covered by the Americans with Disabilities Act or a similar law, and you wish to discuss potential accommodations related to using this website, please contact us at (212) 941-5055.
*MDs perform 100% of all medical and cosmetic treatments.
Our board-certified dermatologists in New York City are all fellowship-trained and uniquely trained in lasers and technology, cosmetic and medical dermatology, and skin surgery. Together they are highly acclaimed world experts with thousands of articles published, countless TV and media appearances, and hundreds of years of combined experience.
Our plastic surgeons bring years of experience in helping patients achieve all their aesthetic goals through surgical procedures. Every treatment is fully customized to the precise needs of each patient for results that are natural and beautiful.