Scars are marks left on the body from wounds, cuts, acne, surgical procedures, or any other damage to the skin. The board-certified physicians, laser experts, and plastic surgeon at Laser & Skin Surgery Center of New York have the expertise to target scars with the precision necessary to achieve an optimal outcome.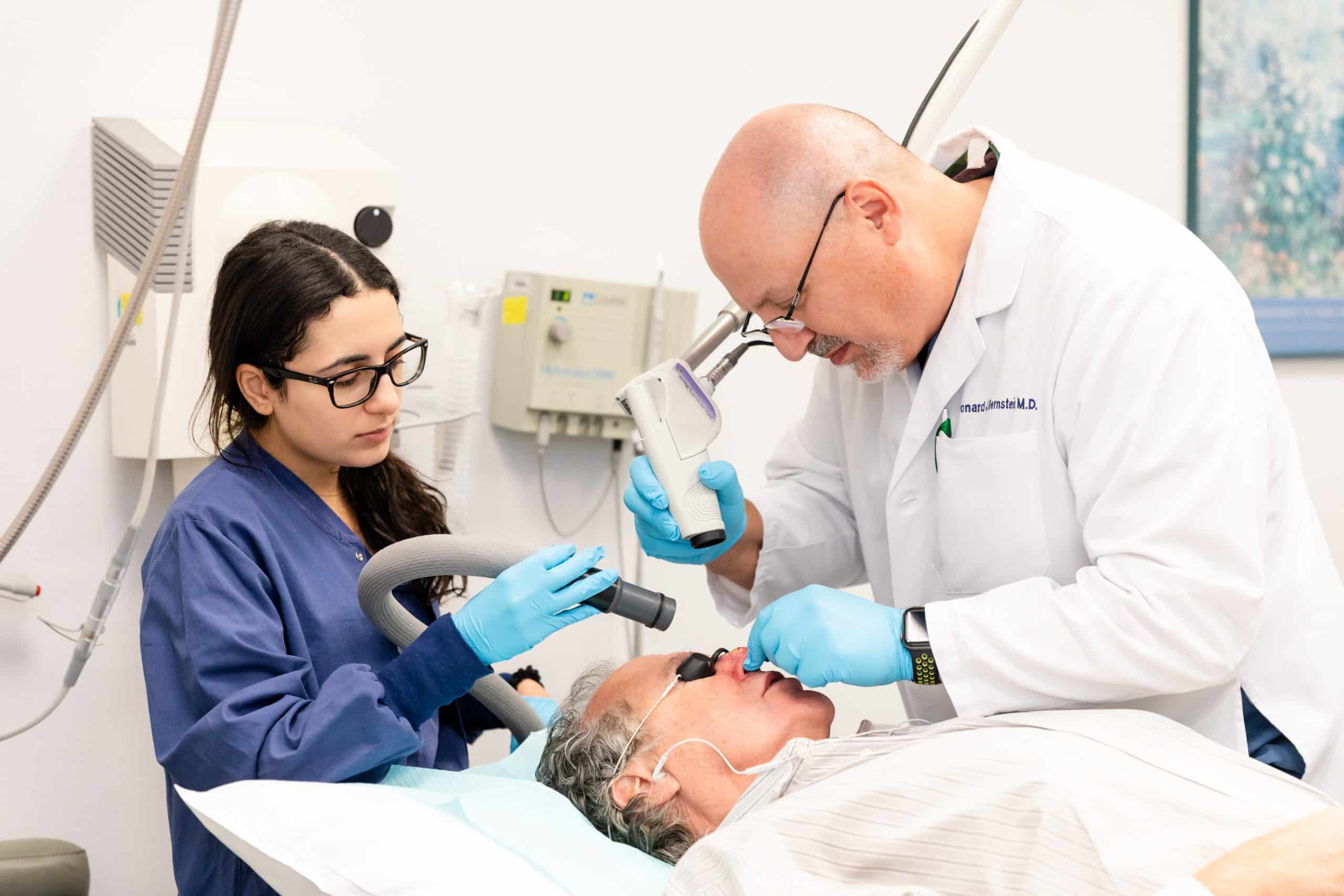 Scars are the body's healing response to an injury, surgery, or infection. Trauma that goes deeper into the dermal tissue will result in new tissue production that creates the appearance of a scar on the skin's surface. Scars often start out as pink markings, but they can get lighter or darker over time. Most scars are flat, but it is not unusual to have a raised or depressed scar as well, depending on how the skin heals.
Scars can negatively impact your self-confidence and your self-esteem. They can even affect your social interactions. Fortunately, there are ways to reduce the appearance of scars today, to restore your appearance and your confidence.
Top, board-certified dermatologists and plastic surgeons at the Laser & Skin Surgery Center of New York® treat a variety of scars including acne scars, red scars, brown scars, white scars, surgical scars, raised scars, and depressed scars. We work with patients of all ages, including young children. Laser scar removal and other scar removal techniques can reduce and improve the appearance of scarring on the face and body. To learn more about laser treatment for scars, click here.
What are possible treatments?
Common scarring treatments include injections and laser therapy. The Laser & Skin Surgery Center of New York® performs laser scar removal using the following laser devices:
See also: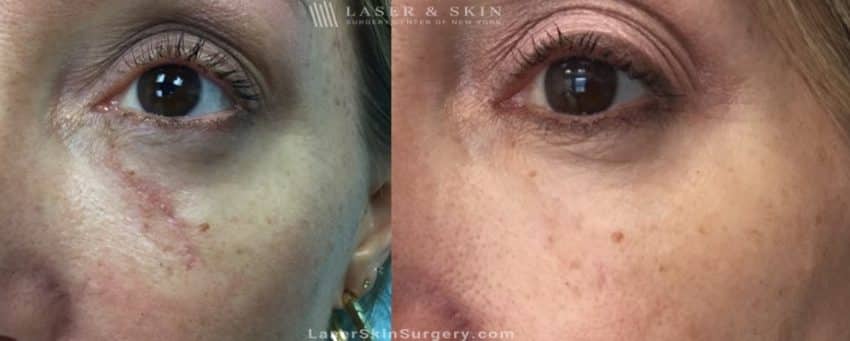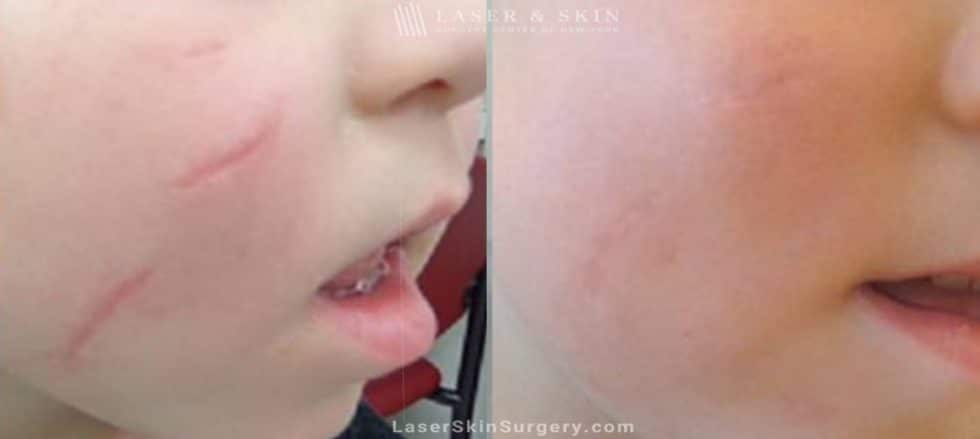 Are there specific acne treatments? 
There are currently multiple treatments available to improve the appearance of acne scars. Fortunately, the options for acne scar treatment have improved dramatically over the past several years with the advent of new laser technology. While a complete cure is not possible, most of our patients can appreciate significant improvement with laser treatment. The choice of treatment is based upon the types of scars and the characteristics of each individual patient. Acne scars that are hypopigmented, red, hyperpigmented, elevated, or depressed and sunken can typically be improved with the appropriate selection of laser treatments. We also have lasers that are safe for patients with darker skin types.
what options are available for acne scars?
The options that are presently available include:
Non-ablative fractional resurfacing: 
Ablative fractional resurfacing:
Some techniques that have minimal to no downtime include the Fraxel Dual laser, PicoSure®, Clear + Brilliant, Permea, and the Q-switched Nd:YAG laser. More downtime is seen with the Fraxel Re:pair and Halo lasers as well as the Active FX and Deep FX.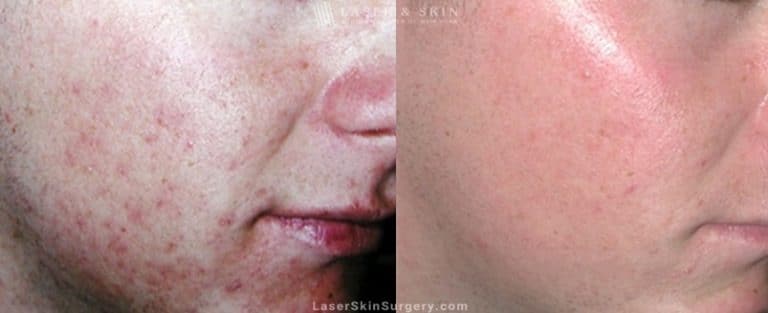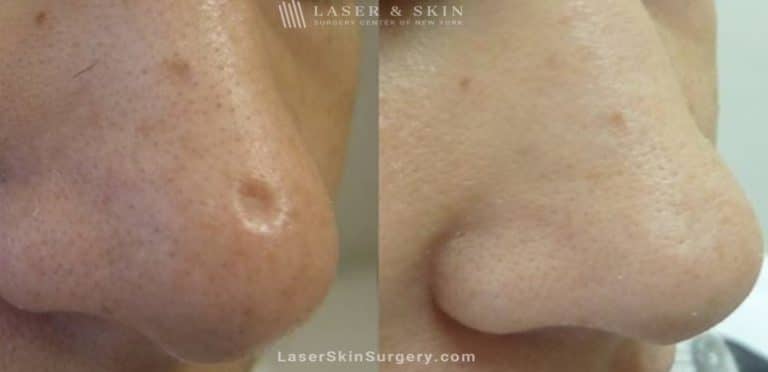 "Treatment of Atrophic Facial Acne Scars With Microneedling Followed by Polymethylmethacrylate-Collagen Gel Dermal Filler." Dermatologic Surgery, 2019 Dec.
"The Role of Elastic Fibers in Scar Formation and Treatment" Dermatol Surg. 2017 Jan.
"Safety and Efficacy Evaluation of Pulsed Dye Laser Treatment, CO<sub>2</sub> Ablative Fractional Resurfacing, and Combined Treatment for Surgical Scar Clearance." Journal of Drugs in Dermatology, 2016 Nov. 1.
"Acne scarring: A review of available therapeutic lasers." Lasers in Surgery and Medicine, 2016 Feb.
"Acne scarring: A review of available therapeutic lasers.Lasers Surg Med" 2015 Sep 28.
"Use of a picosecond pulse duration laser with specialized optic for treatment of facial acne scarring." JAMA Dermatology, 2015 March.
"Use of a Picosecond Pulse Duration Laser With Specialized Optic for Treatment of Facial Acne Scarring." JAMA Dermatol. 2014 November 19.
"Successful Treatment of Atrophic Scarring with CO2 Ablative Fractional Resurfacing: Quantitative Volumetric Scar Improvement." Arch Derm. 2010 February.
"Successful Treatment of Acneiform Scarring with CO2 Ablative Fractional Resurfacing." Lasers in Surgery and Medicine, 2008 August.
"Ablative Fractional Resurfacing of Acne Scars." Lasers Surg. Med. 2008.
"Fractional Photothermoloysis for Treatment of Surgical Scars: A Case Report." J Cosmet Laser Therapy, 2006 April.
"Treatment of Atropic Facial Acne Scars with the 1064nm Q-switched Nd:YAG Laser." Arch Dermatol. 2004 Nov.
"The Safety and Efficacy of the 308nm Excimer Laser for Pigment Correction of Hypopigmented Scars and Straie Alba." Arch Dermatol. 2004 Aug.
"Scar Resurfacing with High-Energy, Short-pulsed and Flashscanning Carbon Dioxide Lasers." Dermatol Surg. 1998 Jan.
Real Patients Before and After photos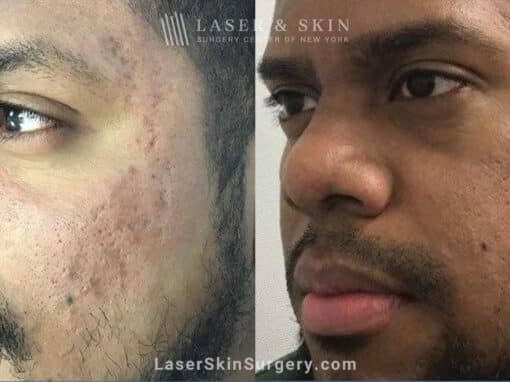 Genius Microneedling Treatments to Reduce Acne Scarring
Disclaimer: Results may vary from patient to patient. Results are not guaranteed.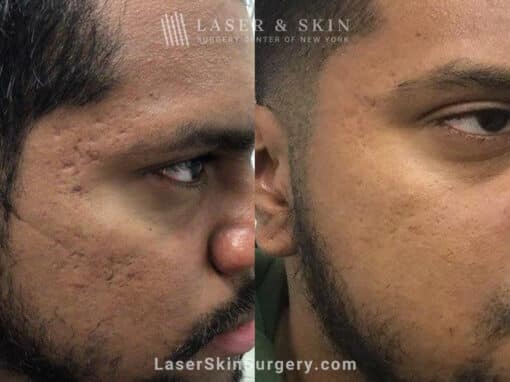 Genius Microneedling Treatments to Reduce Acne Scarring
Disclaimer: Results may vary from patient to patient. Results are not guaranteed.
what is the fasa technique?
The new FASA technique can be helpful for lines and scars with less downtime than traditional resurfacing procedures. This approach uses a conservative resurfacing approach with the topical application of fillers.
The treatment of acne scars is often performed in conjunction with the use of filler substances such as Sculptra, Juvederm, as well as Belotoro. Additionally, treatment of elevated acne scars, particularly on the chest and shoulders, is often further improved with injections of medication directly into the elevated areas at the time of laser treatment.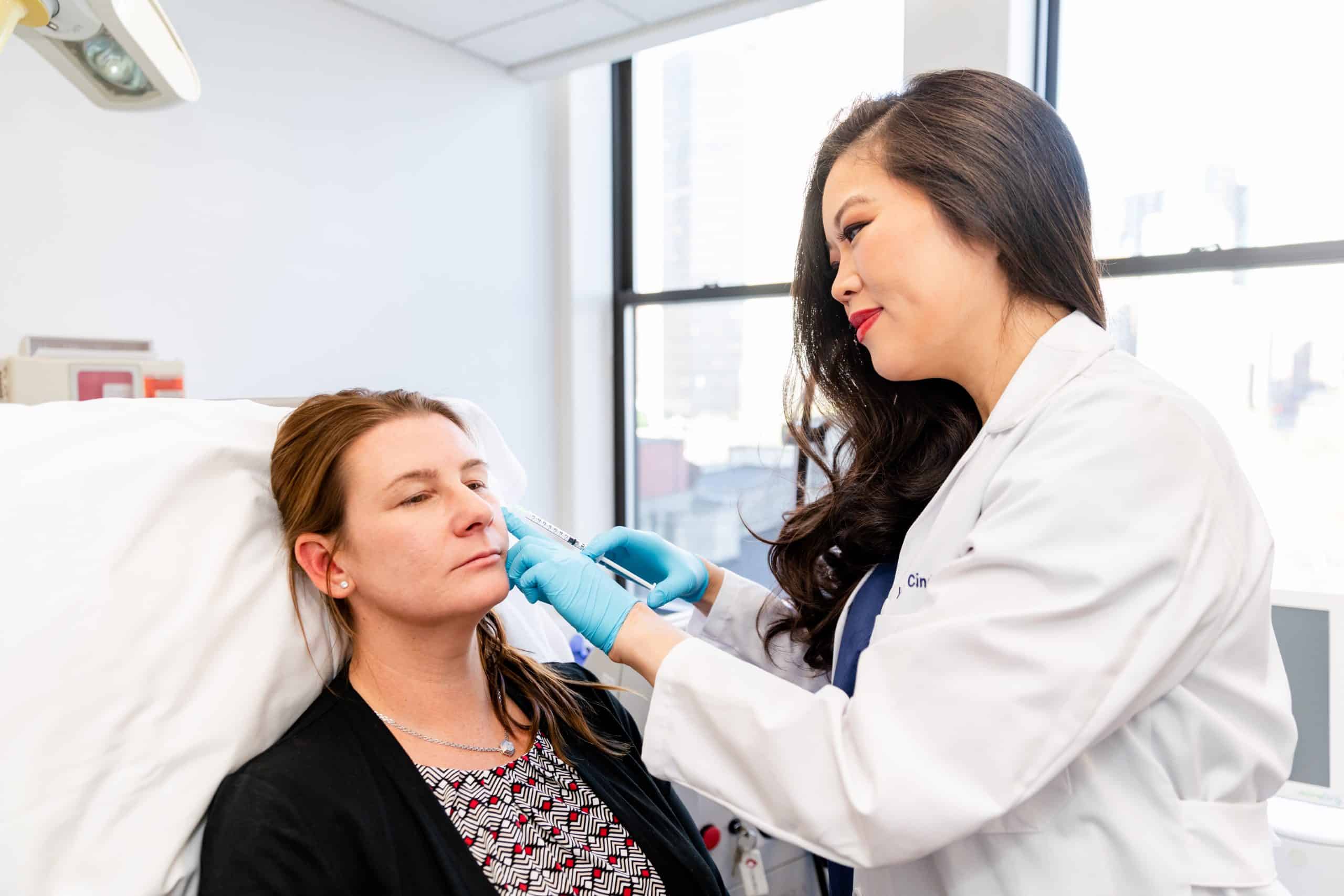 Q: Which Treatment Is Right For Me?
A: Our doctors at Laser & Skin Surgery Center of New York® can help you figure out the best treatment plan based on your skin and scars. 
Q: When Will I See Results?
A: Results vary from patient to patient but can be seen as early as 2 weeks. Full results are typically seen within 3-6 months after treatment.
Q: Is Scar Treatment Permanent?
A: Yes, treatment is permanent. For best results, consult your dermatologist to find a maintenance skin care regimen for your skin type.
Q: How Much Is Scar Treatment?
A: The cost of treatment depends on the severity of the scars. Consult your dermatologist to get a better idea of cost.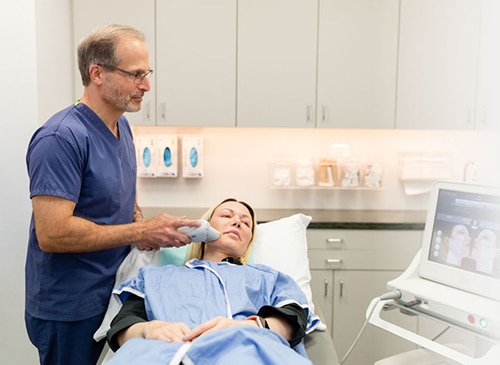 The skin's underlying structure degrades over time, leading to skin laxity and sagging skin. Collagen, the essential protein in our skin, begins to decline as early as our 20s, leaving skin without support from within. Restoring collagen helps to restore the skin's youthful vitality.
Wrinkles are a common and unwanted sign of aging. As you age, your body produces less collagen, creating saggy and wrinkly looking skin. Our customized strategies to combat wrinkles include laser resurfacing, dermal fillers, and wrinkle relaxers.
Age spots and brown spots (also known as sunspots, liver spots, and lentigines) are a consequence of aging and sun exposure. The most effective treatment for eliminating these spots and other skin pigmentation is laser therapy, which usually includes little to no downtime after treatment. 
WHAT you are looking for?
Our 30,000+ sq foot dermatology center in New York is the most comprehensive, state-of-the-art laser and cosmetic skin surgery center in the world. Over the past 30 years we have contributed to the development and testing of many devices, fillers and treatments that are now standard care, so our patients know they are always receiving the most innovative, cutting-edge treatment available.
Pay Online for Patients of Drs. Geronemus, Anolik, Bae & Seidenberg
Pay Online for Patients of Drs. Abraham, Bernstein, Krant, Shelton, Stern, Weiss, Hoffman, Shim, Murphy-Rose, Wilson, and Petratos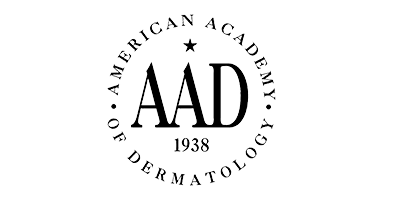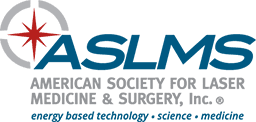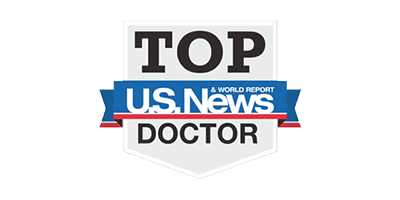 By LASER & SKIN SURGERY CENTER OF NEW YORK® | © 2023 All Rights Reserved. Design & Development by Goldman Marketing Group | Sitemap | Privacy Policy | The information available on this web site is provided for informational purposes only. This information is not intended to replace a medical consultation where a physician's judgment may advise you about specific disorders, conditions and or treatment options. We hope the information will be useful for you to become more educated about your health care decisions. If you are vision-impaired or have some other impairment covered by the Americans with Disabilities Act or a similar law, and you wish to discuss potential accommodations related to using this website, please contact us at (212) 941-5055.
*MDs perform 100% of all medical and cosmetic treatments.
Our board-certified dermatologists in New York City are all fellowship-trained and uniquely trained in lasers and technology, cosmetic and medical dermatology, and skin surgery. Together they are highly acclaimed world experts with thousands of articles published, countless TV and media appearances, and hundreds of years of combined experience.
Our plastic surgeons bring years of experience in helping patients achieve all their aesthetic goals through surgical procedures. Every treatment is fully customized to the precise needs of each patient for results that are natural and beautiful.