ThermiRF is a nonsurgical approach to skin tightening and wrinkle reduction that can be used on nearly any area of the face and body.
Results Duration: Long-Lasting
Treats:
Frown lines, fine lines and wrinkles, double chin, sagging skin around the face and neck, excessive underarm sweating, and cellulite
Side Effects:
Redness, swelling and tenderness around the treatment site
Location:
Nearly anywhere on the face or body 
How Performed:
Tiny probes deliver radiofrequency energy deep into the dermal layers
Preparation:
Topical anesthetic, local anesthesia, and nitrous oxide are all available prior to this treatment
Expected Outcome:
Firmer skin, fewer lines and wrinkles, better definition along the jawline, reduction in cellulite
Onset:
Improvement visible soon after treatment, full results become evident in 6-8 weeks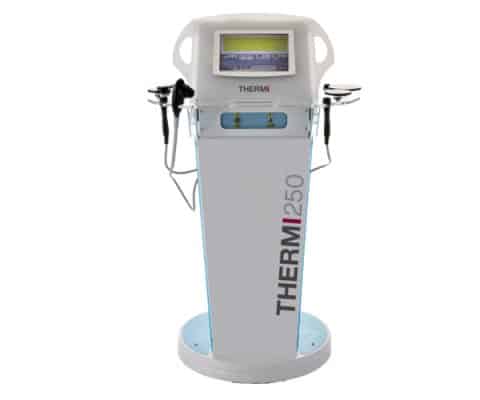 Thermi RF is the latest development in wrinkle reduction and skin tightening technology. Utilizing radiofrequency energy, this treatment targets the subdermal, or inner layer of skin directly, to help treat
wrinkles and skin laxity
. The Thermi device safely heats the treatment area to an optimal temperature for skin tightening unavailable from other radiofrequency devices such as
Thermage
.
Benefits of Thermi over surgical or invasive skin tightening include:
No surgery required
Little to no downtime
Minimal discomfort and risk of injury
Safe for all skin types
ThermiRF delivers its radiofrequency energy via a small probe that is inserted under the patient's skin. It uses sustained heat at a calibrated temperature to achieve long-lasting skin-smoothing results. When the tissue beneath the skin is heated, the body begins producing new collagen that in turn tightens and smooths skin in the affected area. 
The probe carefully monitors the temperature to reach a safe, effective level for faster skin tightening results and longer-lasting results with fewer treatments when compared to other radiofrequency-focused procedures.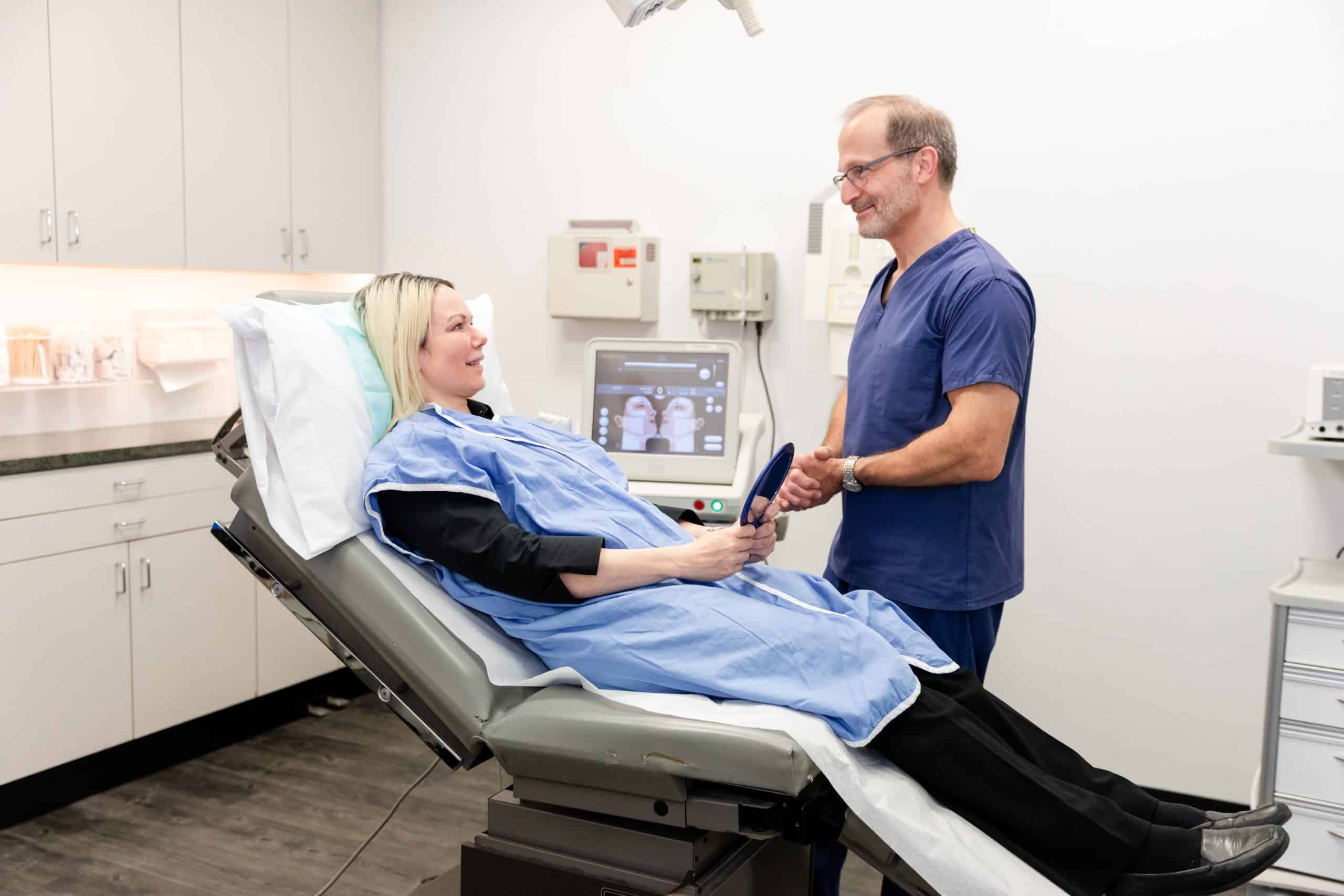 Do ThermiRF Treatments Hurt?
ThermiRF is performed using a local anesthetic, ensuring a comfortable treatment throughout. The physicians at the Laser & Skin Surgery Center of New York understand the importance of ensuring a positive treatment experience and will take the necessary steps to ensure your procedure is as comfortable as possible.
Since the ThermiRF device constricts tissue, you may see some initial improvement right away. However, the primary benefits will come from the collagen boost as the radiofrequency heating triggers collagen production. Those results will become apparent within 6-8 weeks.
How Long is the Recovery Time After Treatment?
Downtime is minimal after a ThermiRF treatment. Some patients take a day or two off work due to the swelling and tenderness that is common after the procedure. Others return to their regular activities the same day. Rest assured you will be able to enjoy the full benefits of your ThermiRF treatments with minimal disruption to your daily schedule.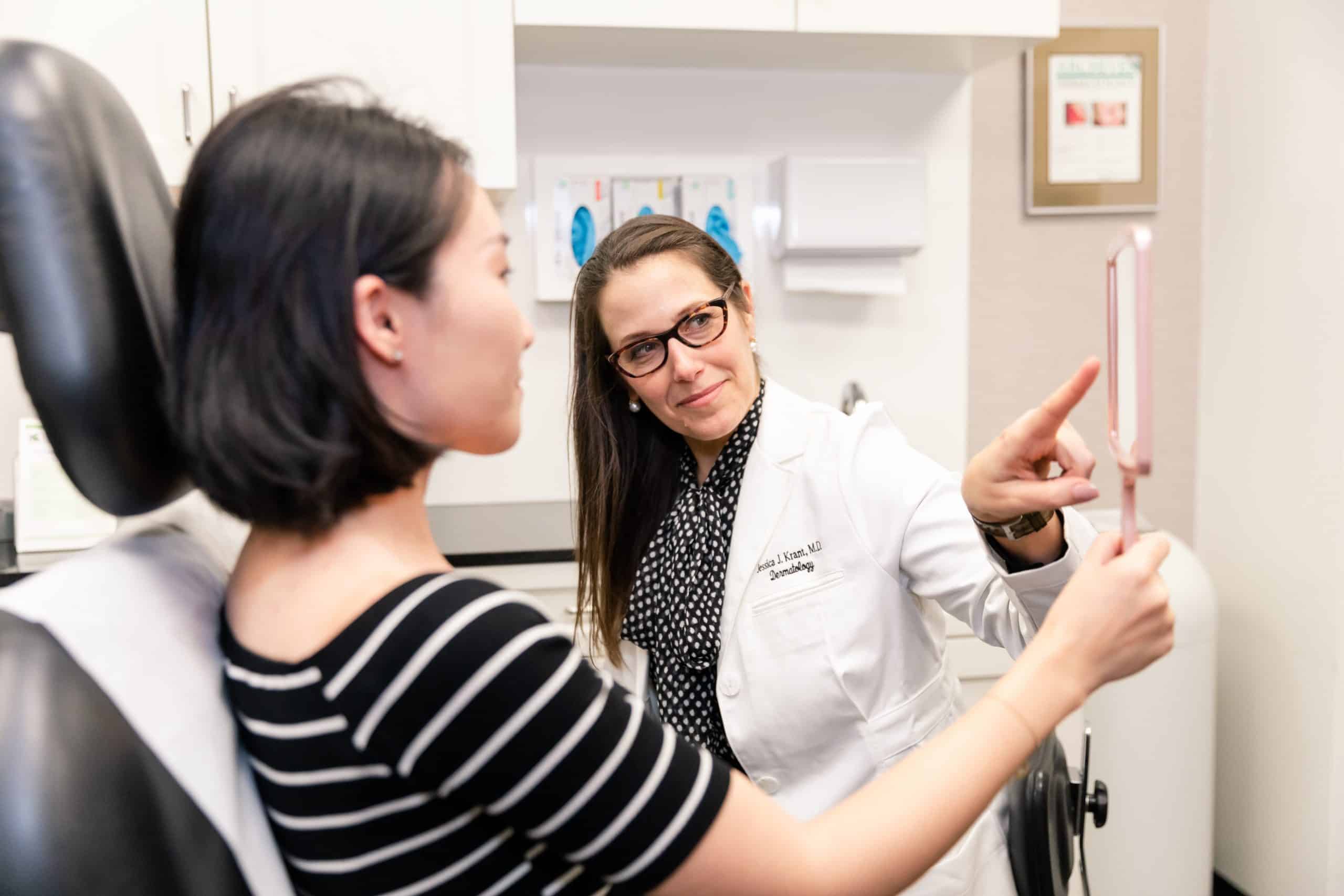 Do Men get ThermiRF Treatments?
 Yes. Men can benefit from ThermiRF treatments just as much as women. This treatment helps men maintain a smooth, wrinkle-free appearance while addressing early signs of skin laxity. While men don't tend to exhibit loose skin as early as women, the ability to keep skin firm and youthful can be a significant benefit for men who are competing in the work and social sphere with a younger generation.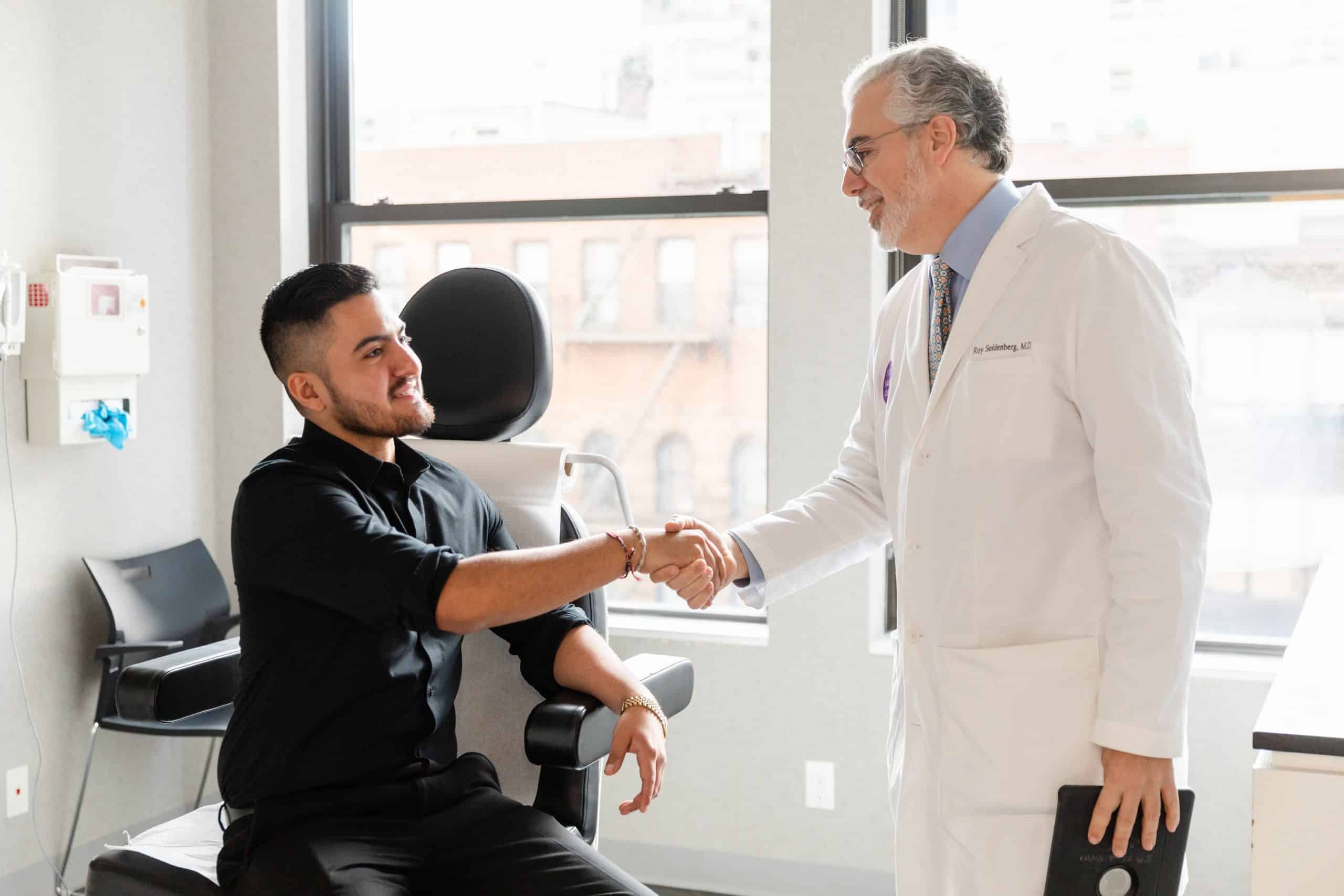 Q: Who Is A Good Candidate For Treatment?
A: Both men and women of all skin types who are looking to reduce fine lines and wrinkles as well as tighten the skin on their face or who wish to treat wrinkled, crepe-like skin, sagging or bulging skin as well as the appearance of cellulite.
Q: What Areas Can Be Treated With ThermiRF?
A: ThermiRF can effectively treat most body parts, including the face, abdomen, arms, hands, thighs, and buttocks. ThermiRF can also temporarily reduce the appearance of cellulite.
Q: How Many Treatments Will I Need?
A: Most patients only require 1 treatment.
Q: How Long Is The Treatment?
A: The length of the treatment will vary, based on the size and number of the treatment areas. However, most treatments will take one hour or less, not including the time necessary to administer a local anesthetic prior to the procedure. 
Q: What Kind of Results Will ThermiRF Produce?
A: Results develop over time and you may see a tightening and lifting of the treatment area for up to 2 months following the procedure. While some immediate results may be seen, most patients begin to see results in the 6-8 weeks following treatment. These results can last for many years, depending on your skin condition and the aging process.
Scars are often unwanted reminders of medical conditions, injuries, trauma, or surgery. When they are noticeable, they can also lead to significant embarrassment and self-esteem. Fortunately, there are ways to treat scars today that do not involve incisions, anesthesia, and downtime.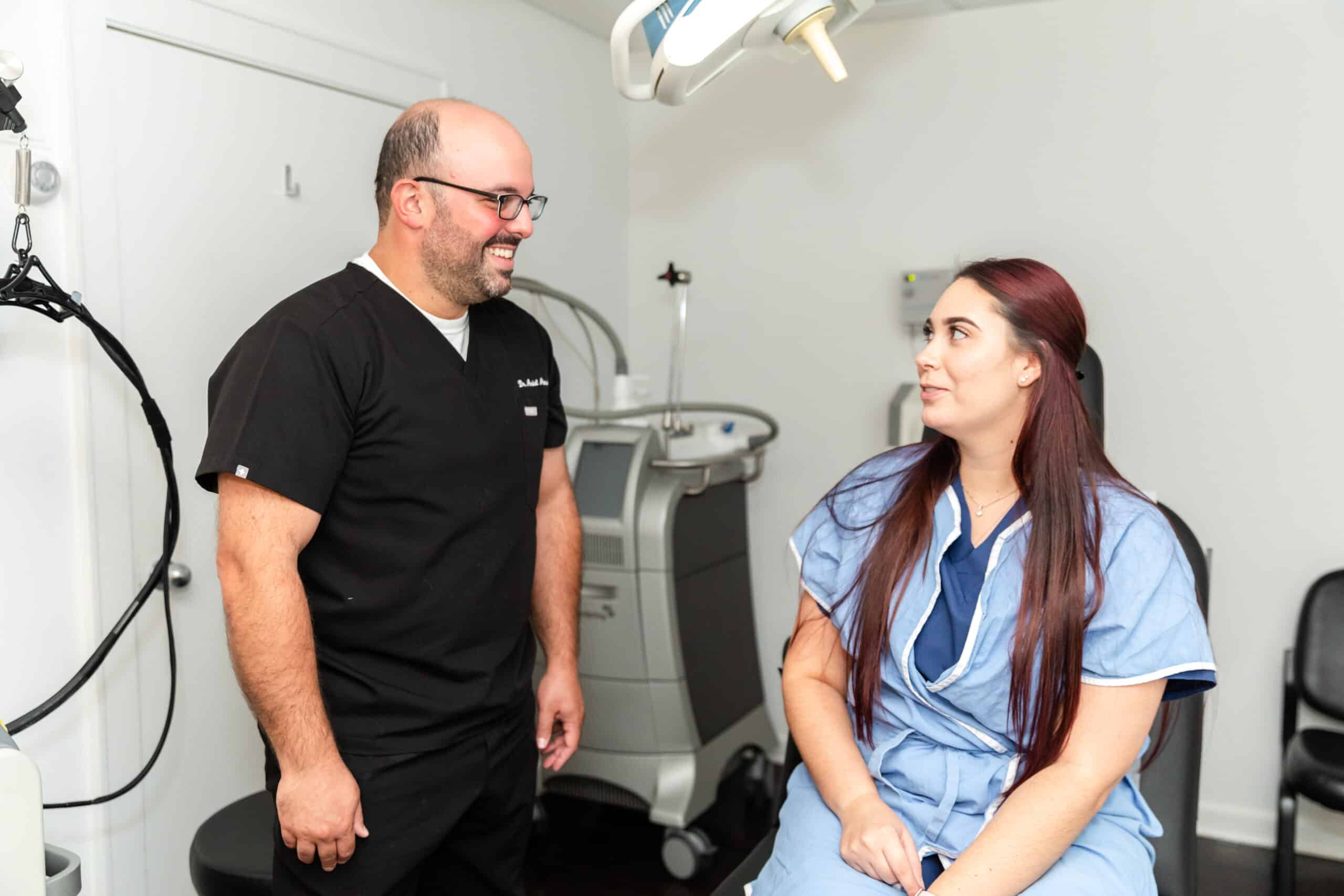 Body contouring addresses stubborn fat, skin laxity, or cellulite. Our board-certified physicians have been involved in clinical trials to develop new technology that provides superior treatment options. We offer treatments for cellulite, skin tightening, and fat reduction.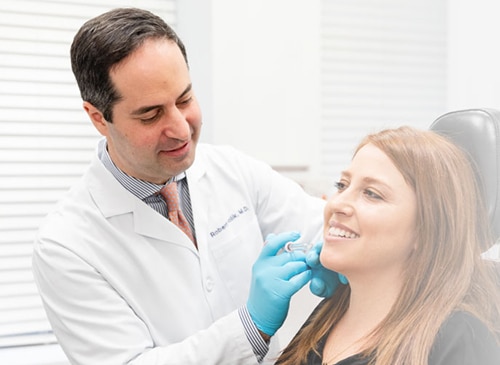 Laser & Skin Surgery Center of New York's filler treatments are always performed by board-certified physicians who have extensive experience with injectables. When you come to us for cosmetic care, you can be confident that you can safely achieve a perfectly natural look.
WHAT you are looking for?
Our 30,000+ sq foot dermatology center in New York is the most comprehensive, state-of-the-art laser and cosmetic skin surgery center in the world. Over the past 30 years we have contributed to the development and testing of many devices, fillers and treatments that are now standard care, so our patients know they are always receiving the most innovative, cutting-edge treatment available.
Pay Online for Patients of Drs. Geronemus, Anolik, Bae & Seidenberg
Pay Online for Patients of Drs. Abraham, Bernstein, Krant, Shelton, Stern, Weiss, Hoffman, Shim, Murphy-Rose, Wilson, and Petratos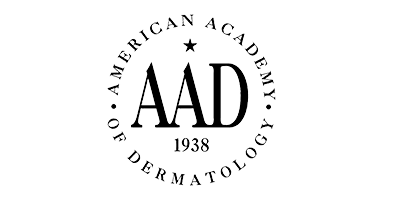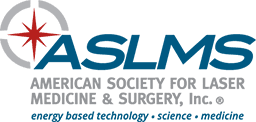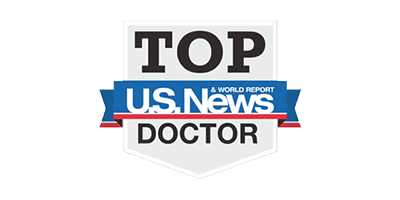 By LASER & SKIN SURGERY CENTER OF NEW YORK® | © 2023 All Rights Reserved. Design & Development by Goldman Marketing Group | Sitemap | Privacy Policy | The information available on this web site is provided for informational purposes only. This information is not intended to replace a medical consultation where a physician's judgment may advise you about specific disorders, conditions and or treatment options. We hope the information will be useful for you to become more educated about your health care decisions. If you are vision-impaired or have some other impairment covered by the Americans with Disabilities Act or a similar law, and you wish to discuss potential accommodations related to using this website, please contact us at (212) 941-5055.
*MDs perform 100% of all medical and cosmetic treatments.
Our board-certified dermatologists in New York City are all fellowship-trained and uniquely trained in lasers and technology, cosmetic and medical dermatology, and skin surgery. Together they are highly acclaimed world experts with thousands of articles published, countless TV and media appearances, and hundreds of years of combined experience.
Our plastic surgeons bring years of experience in helping patients achieve all their aesthetic goals through surgical procedures. Every treatment is fully customized to the precise needs of each patient for results that are natural and beautiful.