317 East 34th Street New York, NY 10016
Monday – Friday: 8:00am – 7:30pm
Saturday & Sunday: September-June as scheduled
325 Meeting House Lane, Bldg. 1, Ste. C Southampton, NY 11968
Tuesday - Friday: by appointment only
Saturday & Sunday: September-June as scheduled
Medical Records Release Form
Research Department Patient Registration Form
Patient Registration Form
Covid 19 Informed Consent Form
Corona Virus Questionnaire
HIPAA Policy & Consent Form
At the Laser & Skin Surgery Center of New York ®, we attempt to inform our patients of all the benefits, potential risks and alternative options to treatments we propose and perform. We encourage our patients to ask whatever questions they may have regarding the risks and alternative options to their procedures. All patients are given an informed consent for their review and signature prior to each procedure. At this time questions the patient may have will be answered by our clinical staff.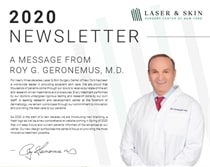 2020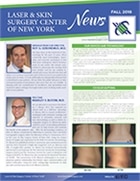 Fall 2018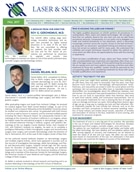 Fall 2017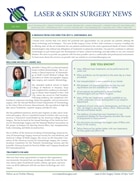 Fall 2016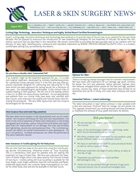 August 2015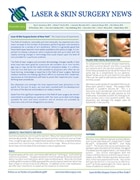 November 2014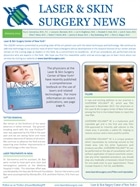 February 2014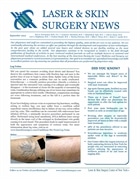 September 2012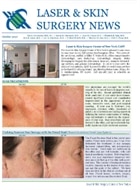 October 2011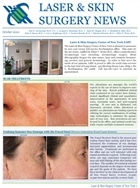 October 2010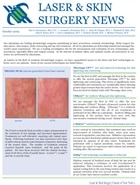 October 2009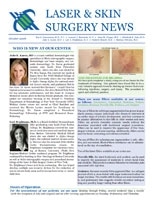 October 2008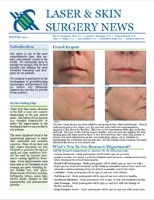 January 2008
Fall 2006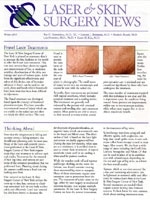 Winter 2005
Societies, Membership Organizations, and Honors

American Academy of Dermatology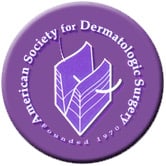 American Society for Dermatological Surgery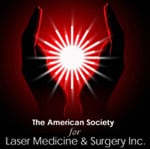 The American Society for Laser Medicine & Surgery Inc.

American College of Mohs Micrographic Surgery and Cutaneous Oncology

The Best Doctors in America - A leading provider of information and access to the best medical care available.

CastleConnolly.com
An independent group that provides a lisitng of top physicians in the U.S. and NY metropolitan area.
DermLinx.com
Provides dermatology medical news and newsletters from top dermatology journals
National Rosacea Society
Provides regular updates on the treatment and control of rosacea.
Coalition Against Domestic Violence
Coordinates an effort to correct the scars caused by domestic violence.
Lasers/Medical Technologies
Wide product range provides treatment solutions for dermatological, aesthetic, and surgical indications.

Innovative products that can help you manage skin conditions like actinic keratosis (AKs) and acne.
Laser Systems for Dermatologists and Plastic Surgeons

Manufacturer of the AccuSculpt, Mosaic CO2, eCO2, Spectra, Mosaic lasers.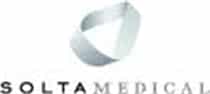 Solta Medical: Enhancing your life through innovative aesthetic and therapeutic solutions

The Next Generation in Long Lasting Wrinkle Correction

CoolTouch – Manufactures the CoolTouch II laser for laser toning and acne scars.

Lumenis – Manufacturer of lasers for birthmarks and cosmetic conditions.
Cynosure – Manufacturer of lasers for birthmarks and cosmetic conditions.

Candela Laser Corporation – Manufacturer of lasers for birthmarks and cosmetic conditions.

Manufacterers of the Aurora, which combines radiofrequency energy and light or laser for the treatment of unwanted hair including light hair color.

Allergan – Supplier of Botox for treatment of wrinkles and fine lines.

Tria at home Hair Removal and Acne device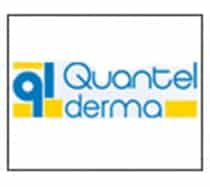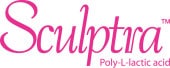 The first facial injectable that gives you noticeable results that emerge subtly and can last up to two years.

Medicis – Manufacturers of Restylane (Aquired by Valeant
Zeltiq
Zeltiq – a non-invasive method to reduce fat in targeted areas.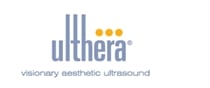 Ultrasound technology to tighten skin and deeper soft tissue.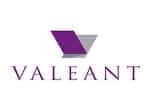 Valeant Pharmaceuticals – Manufactures of dermatological medications such as Retin-A Micro
Publications / Publishers


Lippincott Williams & Wilkins
Pay Online for Patients of Drs. Geronemus, Anolik, Bae & Seidenberg
Pay Online for Patients of Drs. Abraham, Bernstein, Krant, Shelton, Stern, Weiss, Hoffman, Shim, Murphy-Rose, Wilson, and Petratos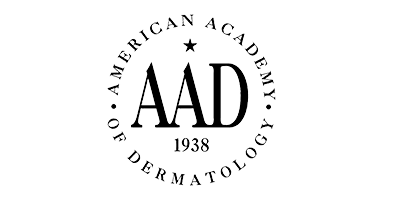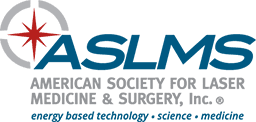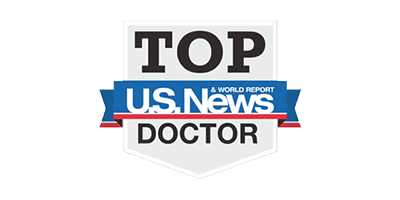 By LASER & SKIN SURGERY CENTER OF NEW YORK® | © 2023 All Rights Reserved. Design & Development by Goldman Marketing Group | Sitemap | Privacy Policy | The information available on this web site is provided for informational purposes only. This information is not intended to replace a medical consultation where a physician's judgment may advise you about specific disorders, conditions and or treatment options. We hope the information will be useful for you to become more educated about your health care decisions. If you are vision-impaired or have some other impairment covered by the Americans with Disabilities Act or a similar law, and you wish to discuss potential accommodations related to using this website, please contact us at (212) 941-5055.
*MDs perform 100% of all medical and cosmetic treatments.
Our board-certified dermatologists in New York City are all fellowship-trained and uniquely trained in lasers and technology, cosmetic and medical dermatology, and skin surgery. Together they are highly acclaimed world experts with thousands of articles published, countless TV and media appearances, and hundreds of years of combined experience.
Our plastic surgeons bring years of experience in helping patients achieve all their aesthetic goals through surgical procedures. Every treatment is fully customized to the precise needs of each patient for results that are natural and beautiful.