ThermiSmooth is a non-invasive treatment for improving the appearance of aging in the face and neck by rebuilding collagen, resulting in tighter skin with diminished fine lines and improved skin laxity.
Results Duration: Long Lasting
Treats:
Minimal skin laxity on the face, neck, or chest, fine lines, enlarged pores, stretch marks, and dull-appearing skin
Side Effects:
Minor redness and swelling usually for one hour or less
Follow Up:
5-6 treatments, 1-2 weeks apart
How Performed:
A specially-designed handpiece delivers radiofrequency energy to the dermis
Expected Outcome:
Firmer skin, fewer fine lines and wrinkles, smaller pores, reduction in the appearance of sagging skin
Onset:
Visible improvement immediately after treatment; optimal results become evident in 3-6 months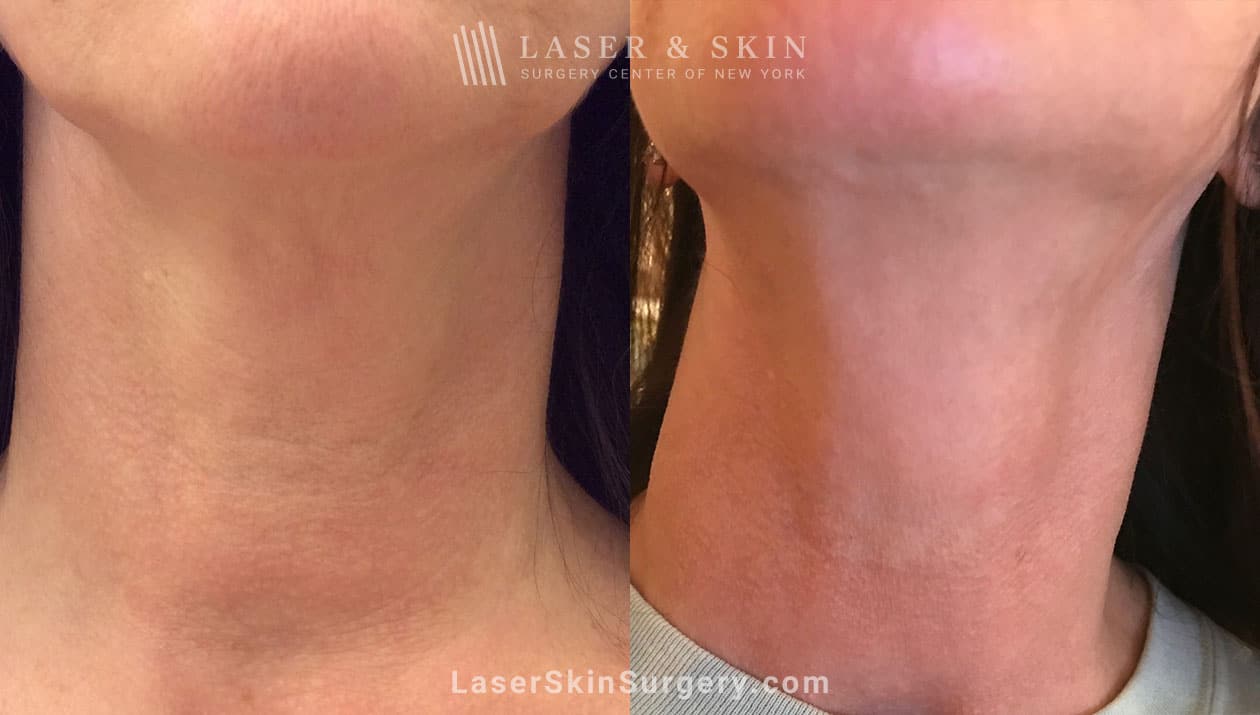 The Laser & Skin Surgery Center of New York provides excellent medical and cosmetic solutions to a wide variety of skin conditions and aesthetic concerns. ThermiSmooth is a non-invasive approach to skin tightening that we offer in our Manhattan office in New York. ThermiSmooth utilizes radiofrequency energy to penetrate deep into the skin. It provides safe and gentle heating of tissue to stimulate the natural production of collagen, resulting in tighter, firmer skin with improved skin laxity that gives patients a more youthful appearance.
Benefits of ThermiSmooth over surgical skin-tightening procedures include:
Non-invasive
No downtime required
Gentle and safe
Very tolerable
For patients of all skin types
Results ThermiSmooth Can Achieve
According to pubmed.org, because this non-invasive treatment encourages the body's natural remodeling of collagen, ThermiSmooth offers a long-term anti-aging skin rejuvenation treatment that helps reduce fine lines and wrinkles, including those around the delicate eye area. Skin may look and feel tighter, smoother, and plumper, with smaller pores, better tone and texture, and a reduction in the appearance of sagging skin.
How Does ThermiSmooth Work?
ThermiSmooth uses the same handpiece used with the ThermiRF system to deliver radiofrequency energy to deep layers of the skin. With controlled and precise heating, the treatment causes collagen to shrink, allowing your skin to tighten and smooth. The process also initiates your body's natural production of new collagen, which may fill in those lines, wrinkles, and dimples, making your skin look tighter, firmer, healthier, and younger.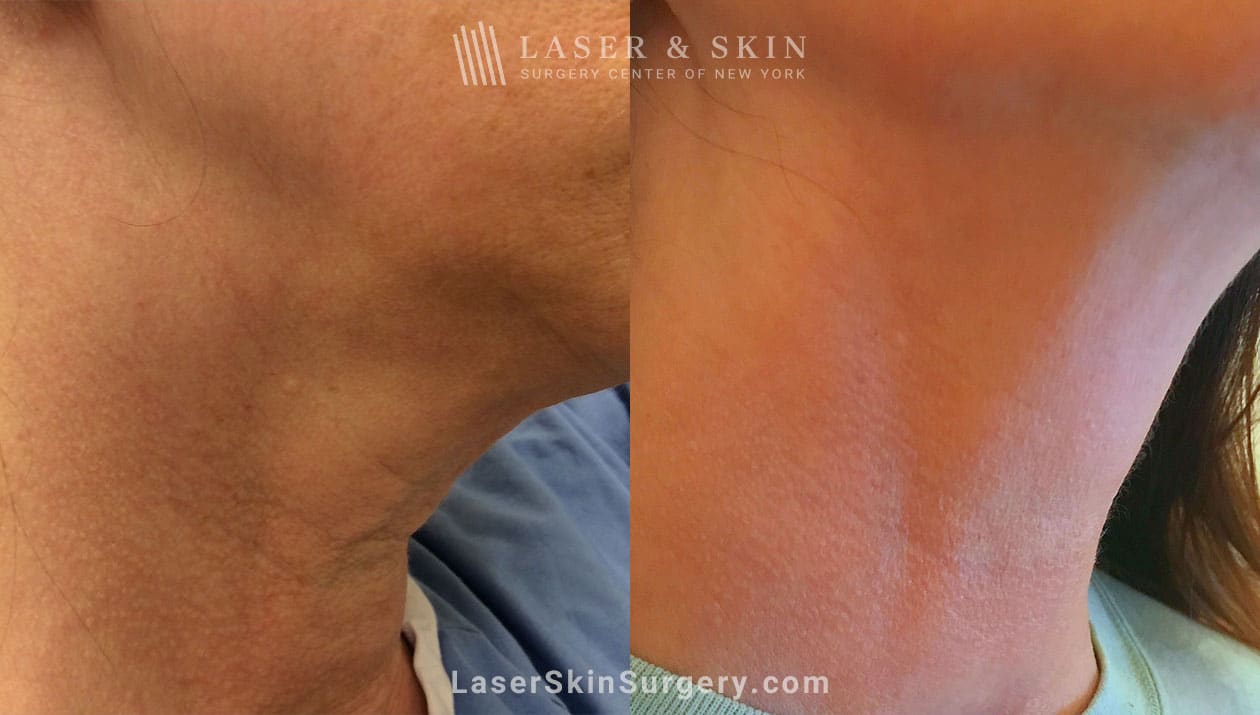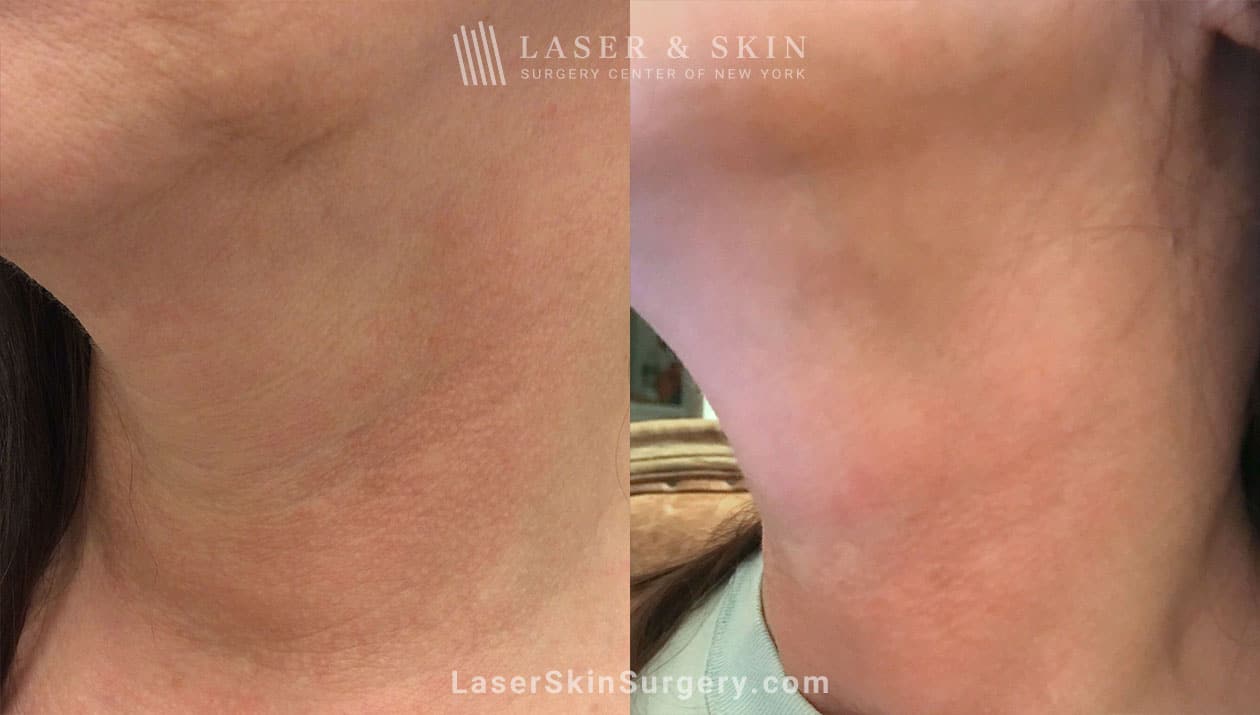 What To Expect During Your Treatment
During a ThermiSmooth treatment in our New York City office, a small amount of gel is first applied to the treatment area(s). The procedure will begin once the target temperature is set. A small wand is gently moved in a circular or sweeping motion while it gradually heats up the skin's surface. The ThermiRF system automatically adjusts the temperature to ensure the precision of heating. You will feel a warming sensation, but the system's superior temperature control system also enhances your comfort. A small area is treated for about 5 minutes to maintain sustained heating to the targeted tissues. This initiates the process of collagen stimulation, and the skin may begin to tighten, reducing the effects of skin aging. Most sessions last about 30 minutes.
Recovery After ThermiSmooth
As a non-surgical and non-invasive treatment, there is no required downtime associated with a ThermiSmooth procedure. With no healing period necessary, you should be able to resume your normal activities after treatment.
Do Men Get ThermiSmooth Treatments?
Yes. Men can enjoy the benefits of ThermiSmooth treatments just as much as women. This treatment helps men keep a smooth, wrinkle-free appearance while addressing early signs of skin laxity. While men don't typically exhibit loose, sagging skin as early as women, men may maintain skin that is firm and youthful with this treatment.
Schedule a Consultation with the Laser & Skin Surgery Center of New York
If you would like to address skin laxity, fine lines, enlarged pores, or other skin concerns, contact our Manhattan office today to schedule a consultation.
Real Patients Before and After photos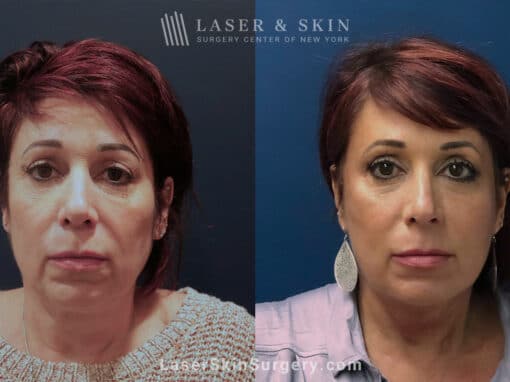 ThermiSmooth for Skin Rejuvenation
Disclaimer: Results may vary from patient to patient. Results are not guaranteed.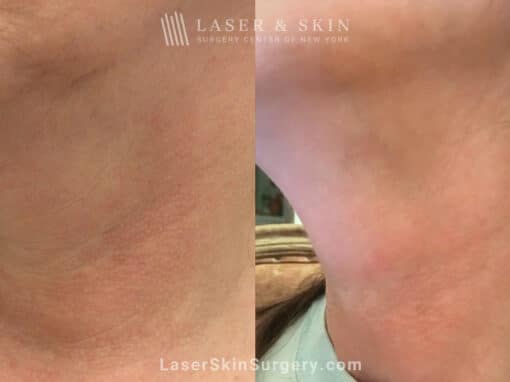 ThermiSmooth for Neck Rejuvenation
Disclaimer: Results may vary from patient to patient. Results are not guaranteed.
Q: Do ThermiSmooth Treatments Hurt?
A: Most patients experience no pain or discomfort during the procedure. ThermiSmooth is one of the least painful procedures you can undergo that provides visible results. The treatments are gentle, with patients often comparing it to the sensation of receiving a hot stone massage.
Q: How Do I Know If ThermiSmooth Will Work For Me?
A: ThermiSmooth can work for anyone with minor skin laxity issues on the face and neck. If you have sagging skin on the facial area, fat developing on the neck and jawline, visible lines, wrinkles, and enlarged pores and would like to address them with a non-invasive approach, you may benefit from ThermiSmooth treatments in our Manhattan office.
Q: Is ThermiSmooth Safe?
A: Yes. ThermiSmooth is an FDA-cleared procedure using radiofrequency on a non-visible spectrum of light that is "colorblind," making it safe for all skin pigments. It is also equipped with an advanced temperature control feature that allows for precise regulation of the amount of energy delivered to your skin. With this kind of precision, the treatment can provide effective results while ensuring your comfort and safety.
Q: How Long Will My Results Last?
A: The process of collagen production is a gradual process. This means that the smoothing and tightening of the skin will continually improve as time goes on. Full results are typically achieved 3-6 months  after the procedure, but results may continue to improve for as long as a year. Clinical research has shown effects may last 9-12 months.
Q: Will I Experience Side Effects?
A: You may notice some mild swelling and redness in the treatment area, but it should dissipate in a half hour for most patients. However, you can still resume your normal activities after treatment.
Scars are often unwanted reminders of medical conditions, injuries, trauma, or surgery. When they are noticeable, they can also lead to significant embarrassment and self-esteem. Fortunately, there are ways to treat scars today that do not involve incisions, anesthesia, and downtime.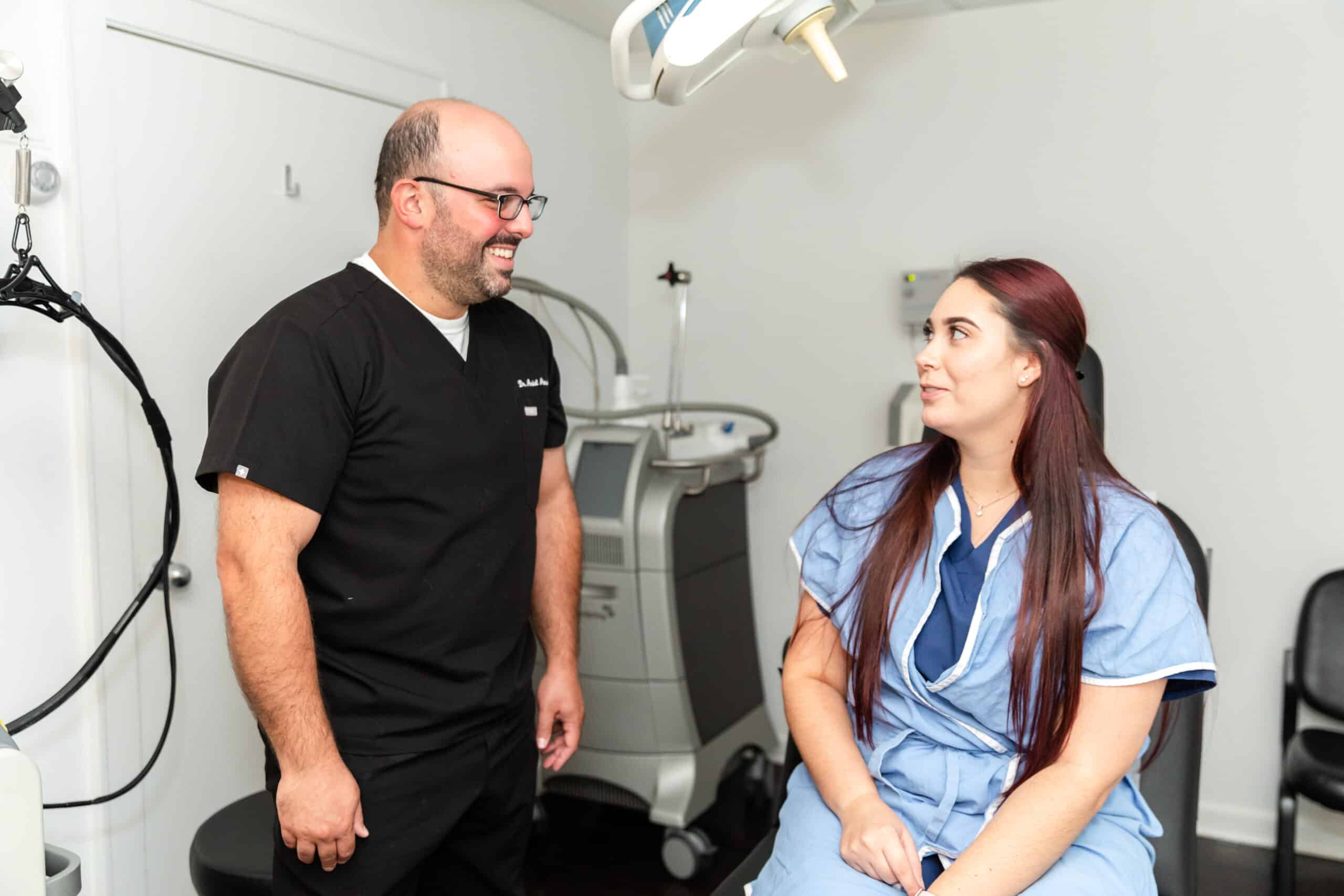 Body contouring addresses stubborn fat, skin laxity, or cellulite. Our board-certified physicians have been involved in clinical trials to develop new technology that provides superior treatment options. We offer treatments for cellulite, skin tightening, and fat reduction.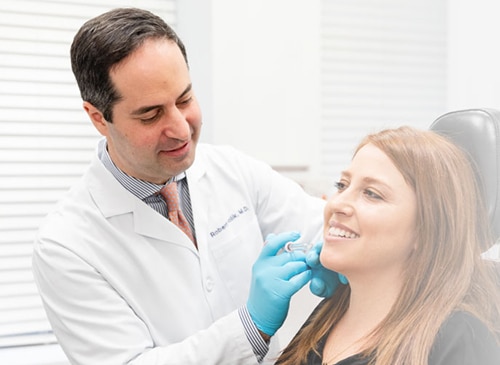 Laser & Skin Surgery Center of New York's filler treatments are always performed by board-certified physicians who have extensive experience with injectables. When you come to us for cosmetic care, you can be confident that you can safely achieve a perfectly natural look.
WHAT you are looking for?
Our 30,000+ sq foot dermatology center in New York is the most comprehensive, state-of-the-art laser and cosmetic skin surgery center in the world. Over the past 30 years we have contributed to the development and testing of many devices, fillers and treatments that are now standard care, so our patients know they are always receiving the most innovative, cutting-edge treatment available.
Pay Online for Patients of Drs. Geronemus, Anolik, Bae & Seidenberg
Pay Online for Patients of Drs. Abraham, Bernstein, Krant, Shelton, Stern, Weiss, Hoffman, Shim, Murphy-Rose, Wilson, and Petratos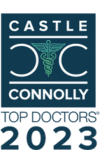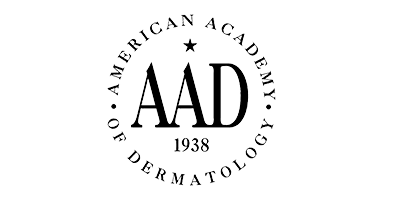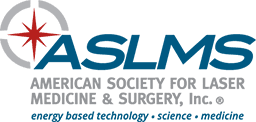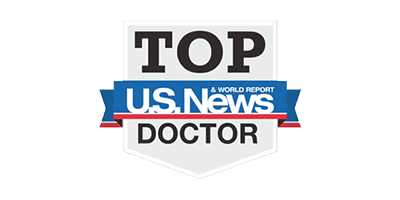 By LASER & SKIN SURGERY CENTER OF NEW YORK® | © 2023 All Rights Reserved. Design & Development by Goldman Marketing Group | Sitemap | Privacy Policy | The information available on this web site is provided for informational purposes only. This information is not intended to replace a medical consultation where a physician's judgment may advise you about specific disorders, conditions and or treatment options. We hope the information will be useful for you to become more educated about your health care decisions. If you are vision-impaired or have some other impairment covered by the Americans with Disabilities Act or a similar law, and you wish to discuss potential accommodations related to using this website, please contact us at (212) 941-5055.
*MDs perform 100% of all medical and cosmetic treatments.