Patients with skin of color can now be safely and effectively
treated with lasers and other technologies for a wide variety
of cosmetic and medical conditions.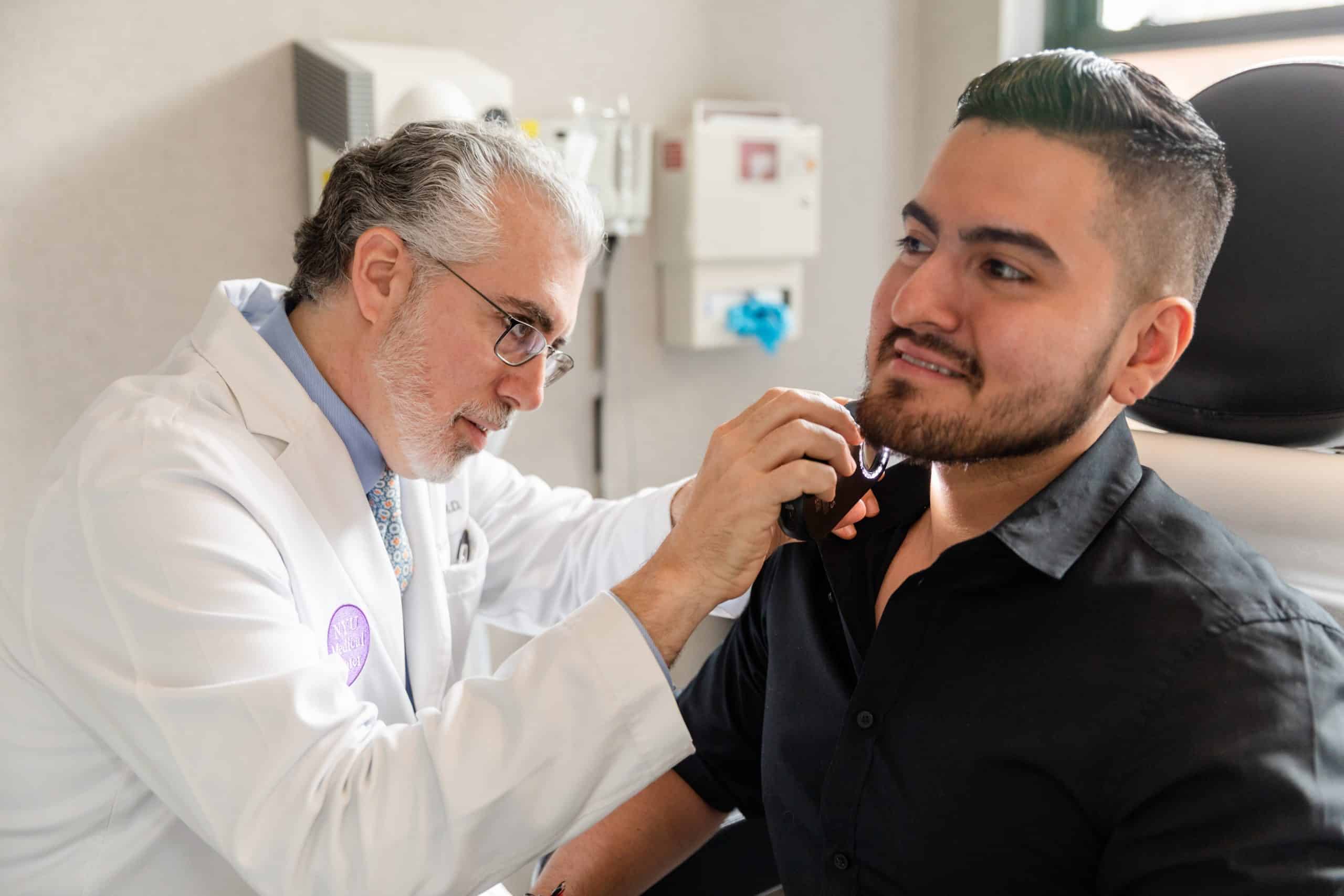 Treating dark skin with lasers requires experience, special skill, and state of the art equipment. We, at the Laser and Skin Surgery Center, specialize in laser treatments of every skin complexion, from fair to dark.
With the extensive experience and cutting edge clinical research conducted by our physicians, patients can feel secure that they are getting optimum care and the latest technology. This is especially important in treating dark skin when the risk of injuring dark skin is higher with lasers and light sources than with treating fair skin and special considerations must be taken.
The following are conditions in dark skin that we have treated successfully at our center:
What Are Possible Treatments?
Rejuvenation: 
There are many skin conditions that affect darker skin types more commonly.  These include dyspigmentation from any type of inflammation to the skin including trauma, surgery, acne, melasma and more.  Many laser treatments exist to help improve these conditions.
Scar Cosmesis: 
Hypertrophic and keloid scars can disproportionately affect patients with darker skin types.  We employ a combination approach when treating scars.
Body Contouring: 
Patients of all skin types can benefit from the technology used to contour the body and reduce the appearance of cellulite.  These devices are truly 'color-blind' allowing safe and effective treatment.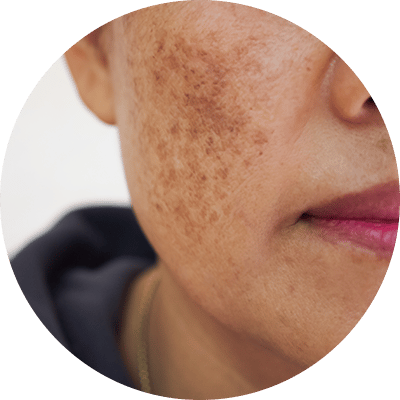 Liposuction:
Similar to body contouring, patients of all skin types can benefit from this procedure without worry of post-procedure dyspigmentation.
Skin Laxity:
Patients of all skin types can benefit from the technology used to tighten the skin.  These devices are truly 'color-blind' allowing safe and effective treatment.
Pigmented Lesions: 
Due to the competing pigment more densely found in skin of color, lasers to treat pigmented lesions must be judiciously utilized.  Solar lentigines (also known as sunspots), Nevus of Ota, melasma, café au lait macules can all be safely treated.  These treatments require multiple visits to safely improve the appearance of these respective lesions.
Vascular Lesions:
Vascular birthmarks, broken blood vessels and leg veins can be treated with lasers and injections.  Patients with skin of color must be cognizant to limit sun exposure during treatment.
We have the latest lasers and light sources that can be safely and effectively used on dark skin including:
To learn more about laser dermatology treatments, visit ncbi.nlm.nih.gov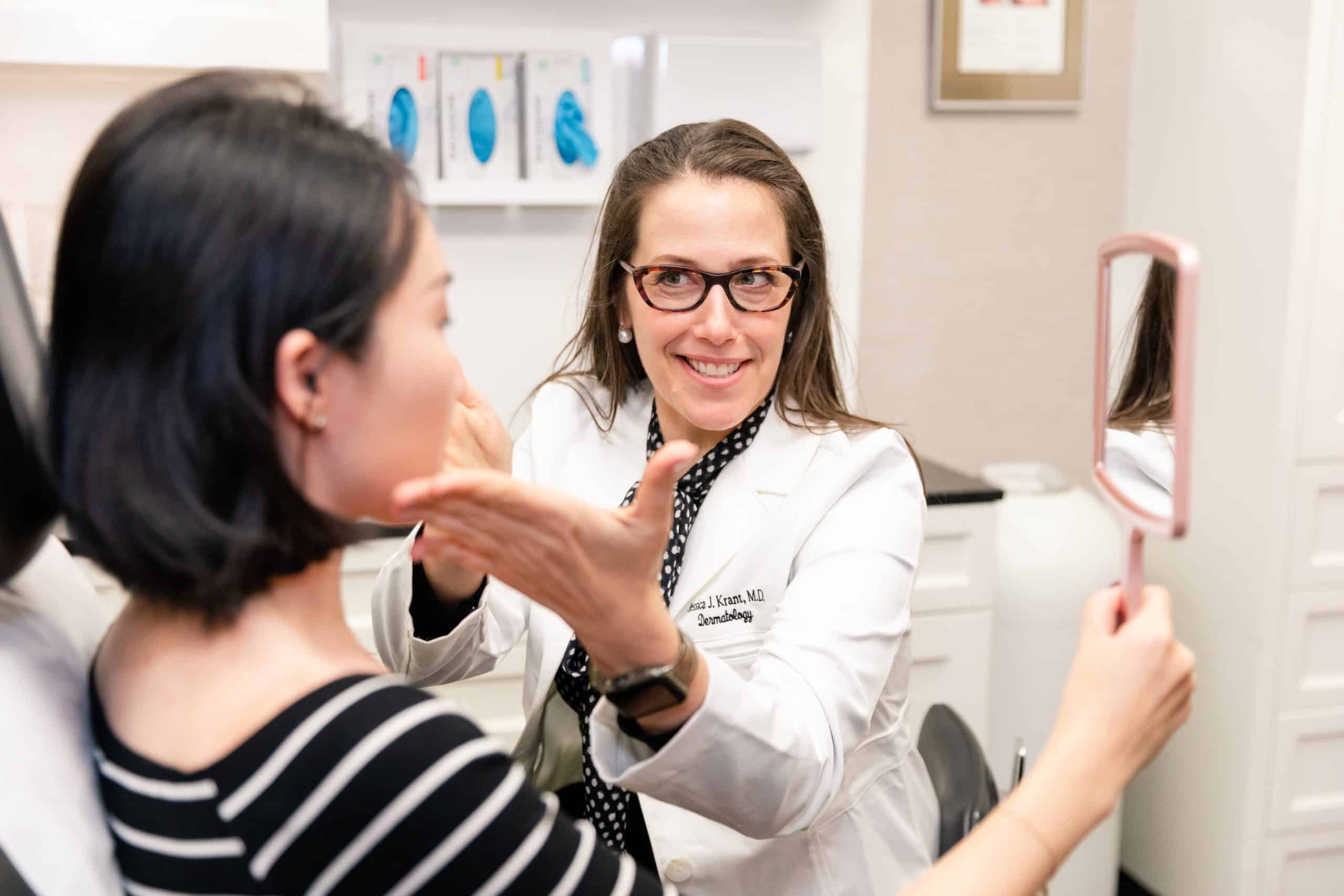 Real Patients Before and After photos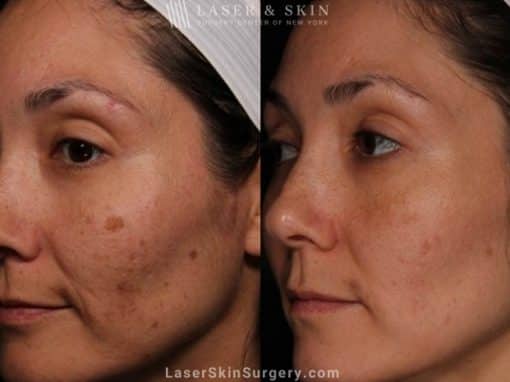 Laser treatment to reduce brown spots from melasma
Disclaimer: Results may vary from patient to patient. Results are not guaranteed.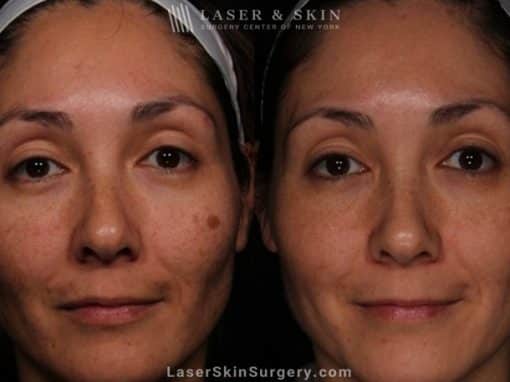 Laser Treatment for Melasma on the Face
Disclaimer: Results may vary from patient to patient. Results are not guaranteed.
Ethnic Skin Care In The News
Q: What Is The Most Common Skincare Issue People of Color Experience?
Q: What Is The Biggest Error People with Ethnic Skin Make in Caring for Their Skin?
A: The number one problem we see is patients use too many products. We recommend talking to your doctor about the right skincare regimen for you. 
Q: What Causes Hyperpigmentation?
A: Hyperpigmentation is caused by an overproduction of the skin's melanin. This is typically due to excessive sun exposure, but can also be due to acne or picking at the skin. 
Q: How Long Is Recovery After Treatment?
A: Recovery time will vary depending on the treatment that your doctor chooses for you at Laser & Skin Surgery Center of New York. Make sure you plan your treatment around any upcoming events to ensure your skin is fully healed. Your doctor may also give you specific post-treatment instructions to aid your healing and enhance your results.
Q: How Long Do Results Last?
A: Results will vary based on your doctor's personalized treatment plan.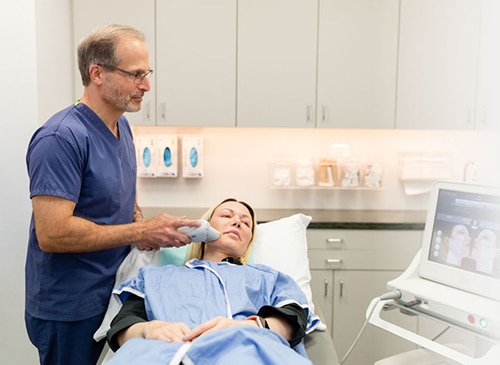 The skin's underlying structure degrades over time, leading to skin laxity and sagging skin. Collagen, the essential protein in our skin, begins to decline as early as our 20s, leaving skin without support from within. Restoring collagen helps to restore the skin's youthful vitality.
Wrinkles are a common and unwanted sign of aging. As you age, your body produces less collagen, creating saggy and wrinkly looking skin. Our customized strategies to combat wrinkles include laser resurfacing, dermal fillers, and wrinkle relaxers.
Age spots and brown spots (also known as sunspots, liver spots, and lentigines) are a consequence of aging and sun exposure. The most effective treatment for eliminating these spots and other skin pigmentation is laser therapy, which usually includes little to no downtime after treatment. 
WHAT you are looking for?
Our 30,000+ sq foot dermatology center in New York is the most comprehensive, state-of-the-art laser and cosmetic skin surgery center in the world. Over the past 30 years we have contributed to the development and testing of many devices, fillers and treatments that are now standard care, so our patients know they are always receiving the most innovative, cutting-edge treatment available.
Pay Online for Patients of Drs. Geronemus, Anolik, Bae & Seidenberg
Pay Online for Patients of Drs. Abraham, Bernstein, Krant, Shelton, Stern, Weiss, Hoffman, Shim, Murphy-Rose, Wilson, and Petratos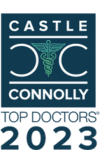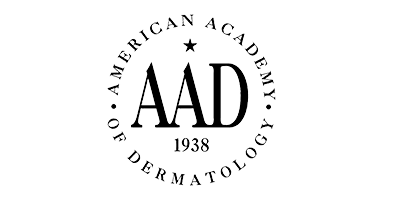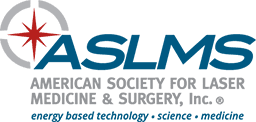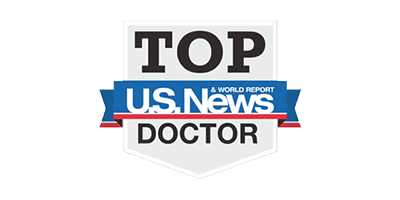 By LASER & SKIN SURGERY CENTER OF NEW YORK® | © 2023 All Rights Reserved. Design & Development by Goldman Marketing Group | Sitemap | Privacy Policy | The information available on this web site is provided for informational purposes only. This information is not intended to replace a medical consultation where a physician's judgment may advise you about specific disorders, conditions and or treatment options. We hope the information will be useful for you to become more educated about your health care decisions. If you are vision-impaired or have some other impairment covered by the Americans with Disabilities Act or a similar law, and you wish to discuss potential accommodations related to using this website, please contact us at (212) 941-5055.
*MDs perform 100% of all medical and cosmetic treatments.