The Q-switched Ruby laser is a valuable tool in treating complex tattoos without damaging surrounding skin.
Results Duration: Long Lasting
Treats:
Tattoos, pigmented lesions, scarring, birthmarks
Side Effects:
Mild redness and swelling for a day or 2 – bruising and skin darkening for up to one week, particularly when treating birthmarks
Location:
Can be used on nearly any area of the face or body
Follow Up:
A series of treatments may be needed to achieve the desired outcome
How Performed:
Handpiece delivers laser energy into the dermal tissue
Preparation:
Topical or local anesthesia administered prior to treatment.
Expected Outcome:
Elimination or reduction of tattoos and pigmented lesions
Onset:
Results apparent once skin heals after final treatment session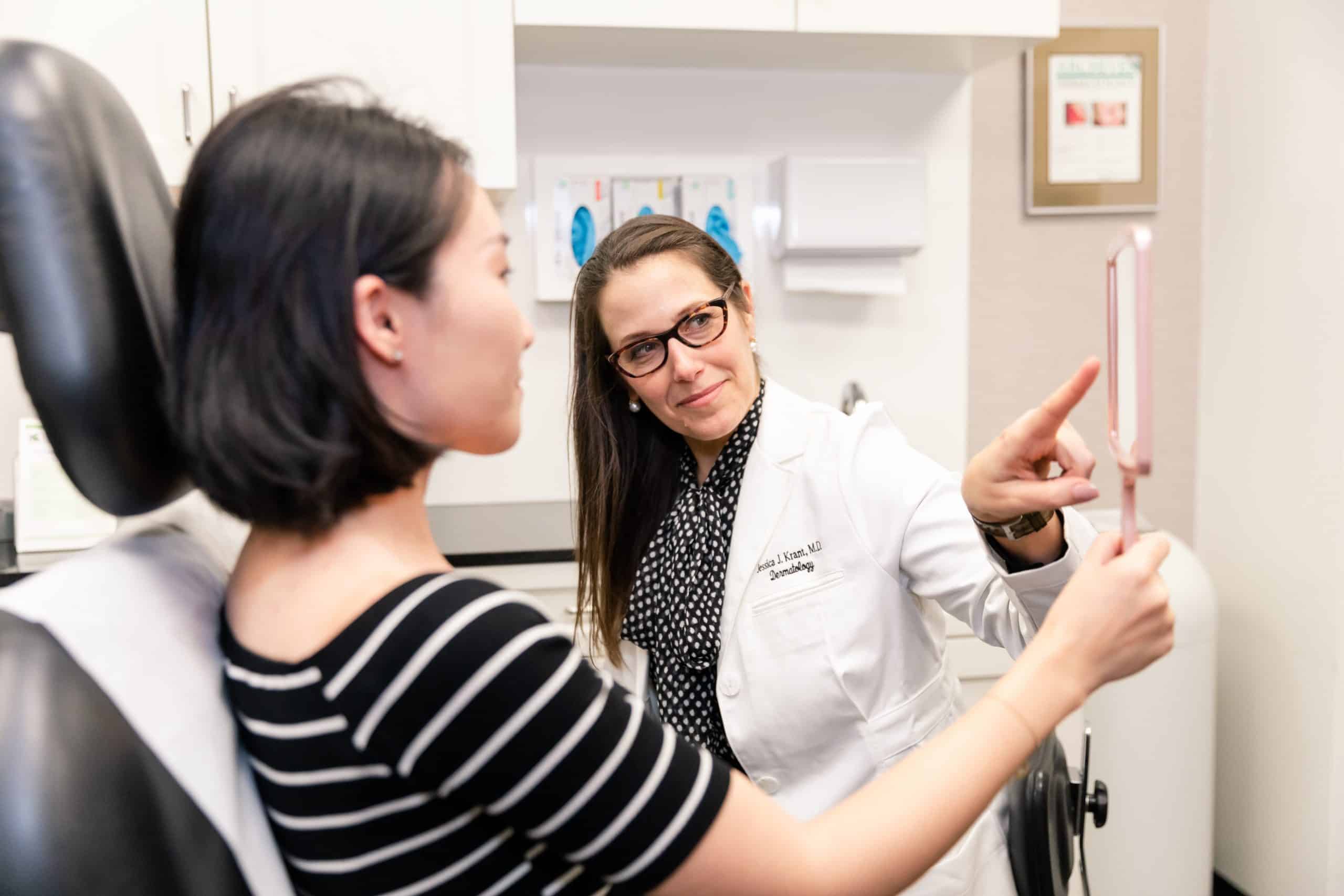 The Q-switched Ruby laser is manufactured by Palomar and has a wavelength of 694 nm. It is used to treat brown spots, tattoos, pigmented lesions, nevus of Ota, and café au lait macules. The laser features a short pulse with higher power and superior absorption by tattoos and pigmented lesions. The laser can remove complex tattoos without damaging the surrounding skin. Dr. Geronemus and our New York dermatologists have been featured in major media outlets discussing laser tattoo removal.
The board-certified physicians at the Laser & Skin Surgery Center of New York have an extensive range of laser devices that allow us to customize all our patient's treatments to ensure an optimal outcome. We have the experience and expertise to help you meet all your aesthetic goals with comfortable treatments and minimal downtime in most cases. Our team would be happy to meet with you to discuss your concerns and create a personalized treatment plan to keep you looking and feeling your absolute best.
How does the Ruby Laser Work?
The Q-switched Ruby laser is one of the most effective for tattoo removal, with the ability to eliminate even the most stubborn ink colors like teal, sky blue, and lime green. The laser pulses shatter the ink pigment into microscopic particles so the body can flush them out through natural functions. The Ruby laser is effectively absorbed by the ink, leaving the surrounding skin and tissue intact while minimizing bleeding during and after treatment.
This procedure treats unwanted tattoos in fewer treatments than some other laser devices. Downtime is also minimal since the laser does not damage skin and tissue in the treatment area.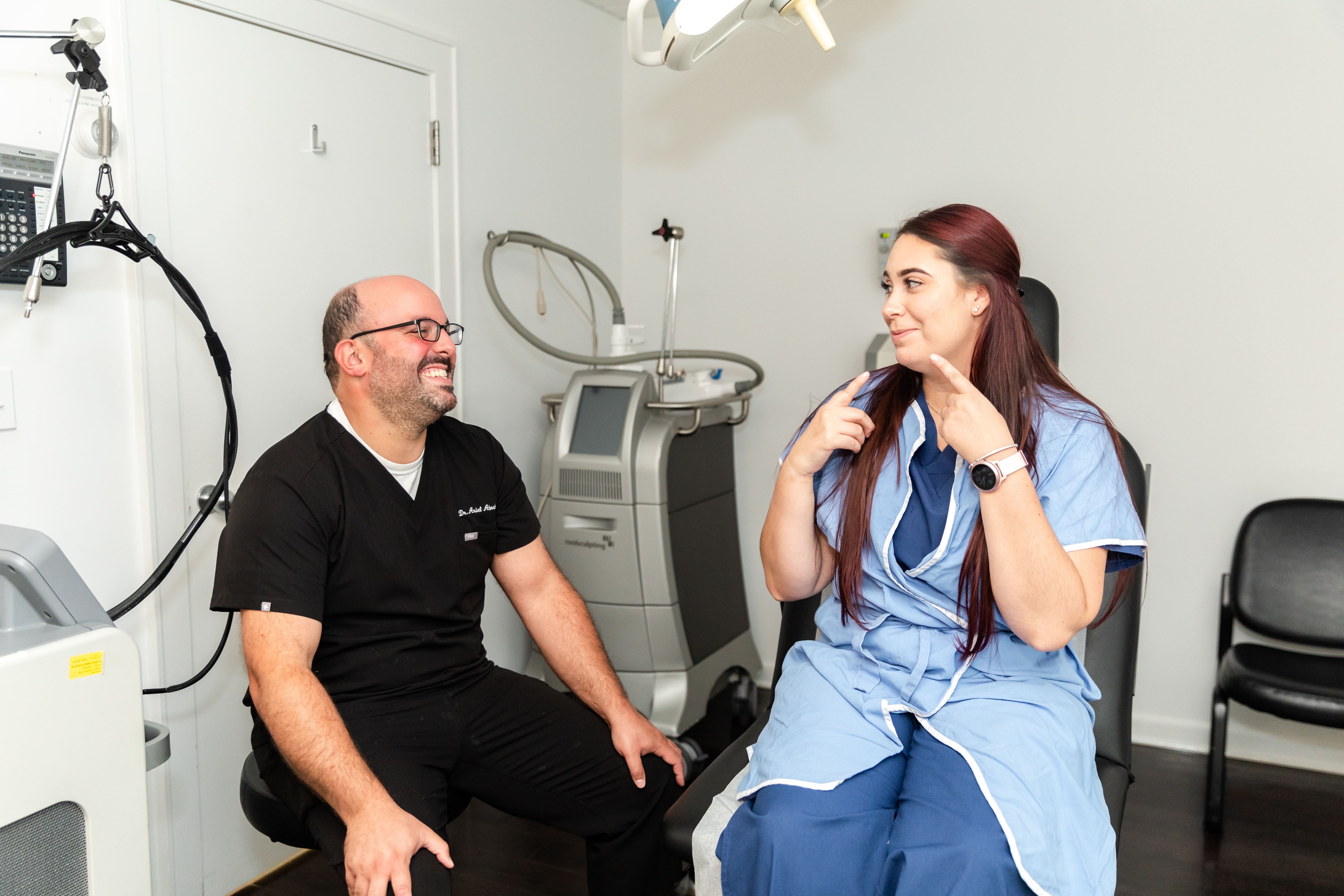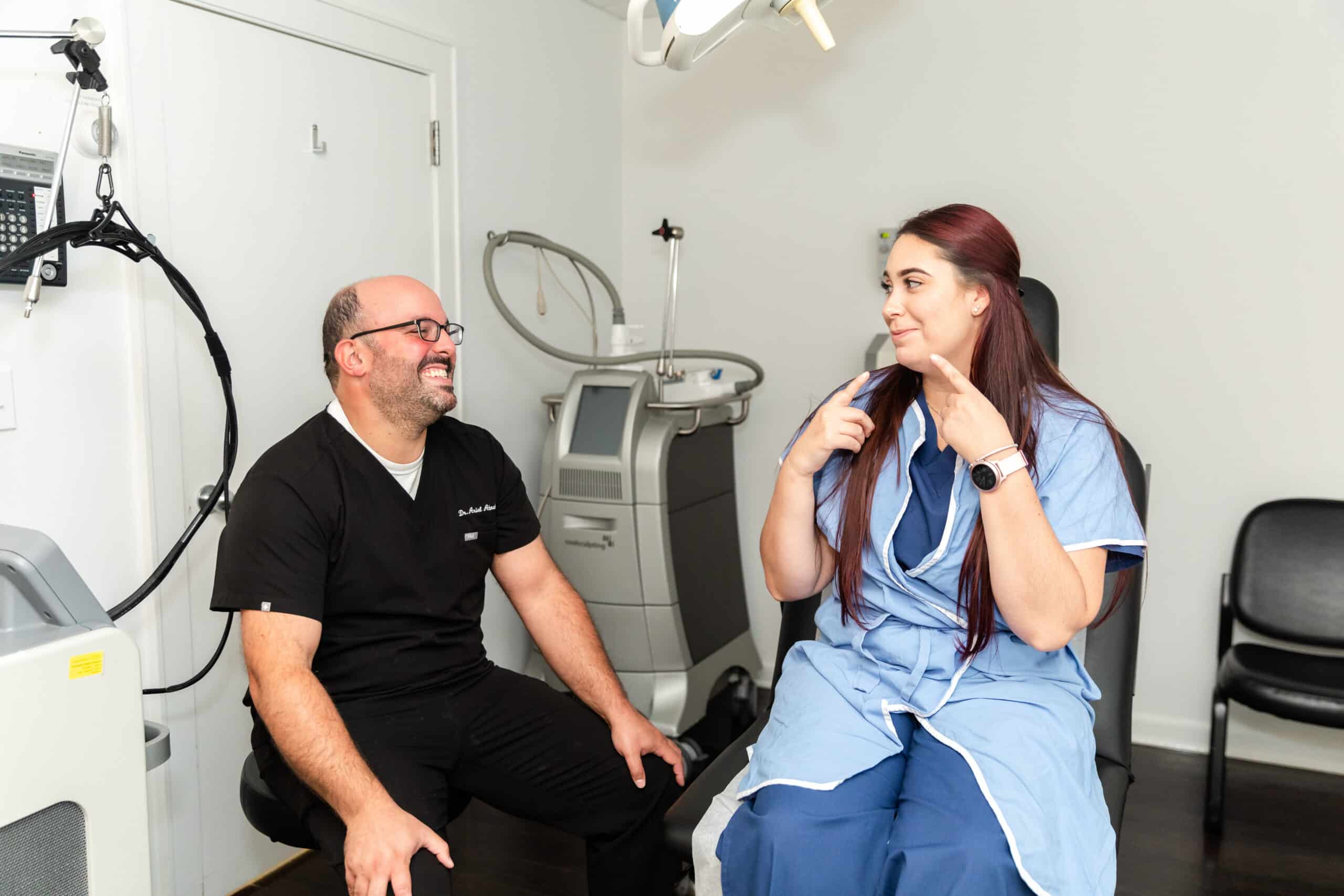 What does the ruby laser treat?
While the Q-switched Ruby laser is highly effective for tattoo removal, this is not the only benefit of this device. The Ruby laser can also address:
You should see the results of your treatment within days after your last appointment, once the skin is fully healed. 
How Long is the Recovery Time After Treatment?
Recovery after treatment is minimal, with most patients resuming their regular activities as soon as the procedure is over. You may notice some swelling and redness for a day or two, but it is unlikely to be severe enough to limit your routine.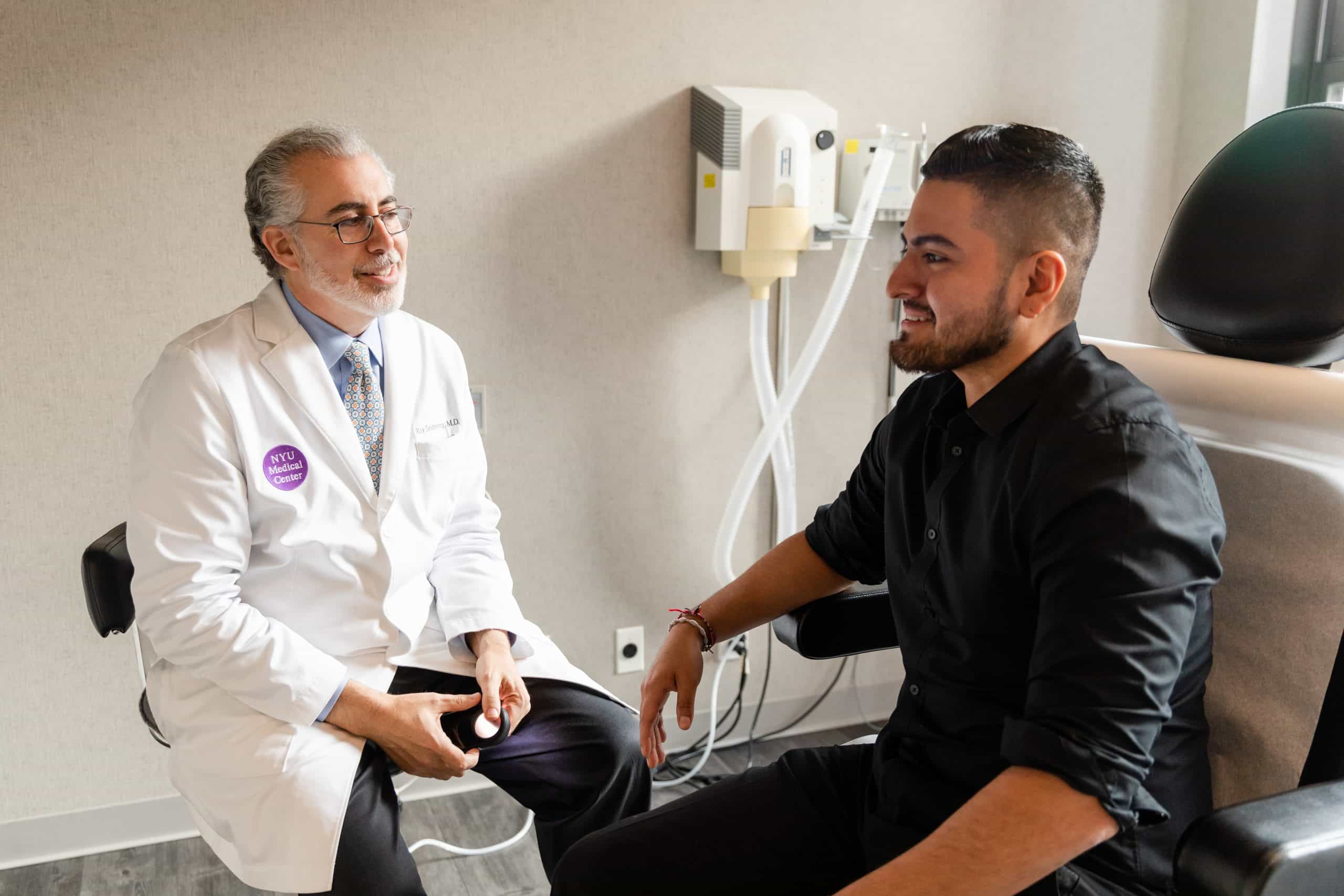 Publications
"Successful Treatment of Cosmetic Oral Mucosal Tattoos Using QS 694-nm Ruby Laser and 755-nm Alexandrite Picosecond Laser." Lasers in Surgery and Medicine, 2019 Dec. 30.
"Tattoo formation from synthetic suture and successful removal with the Q-switched ruby laser." Dermatol Surg. 1996 Dec.
"Treatment of small and medium-sized congenital nevi with the Q-switched ruby laser." Arch Dermatol. 1996.
"Q-switched ruby vs. Q-switched Nd:YAG laser in treatment of tattoos." Cutis. 1995.
"The Q-switched ruby laser in the treatment of traumatic tattoos." Plast Reconst Surg. 1993.
"Q-switched ruby laser therapy of nevus of Ota." Arch Dermatol. 1992.
"The Q-switched ruby laser in the treatment of pigmented lesions of the mucous membranes." J Am Acad Dermatol. 1992.
"Lack of efficacy of the Q-switched ruby laser in the treatment of vitiligo." Arch Dermatol. 1992. 
Real Patients Before and After photos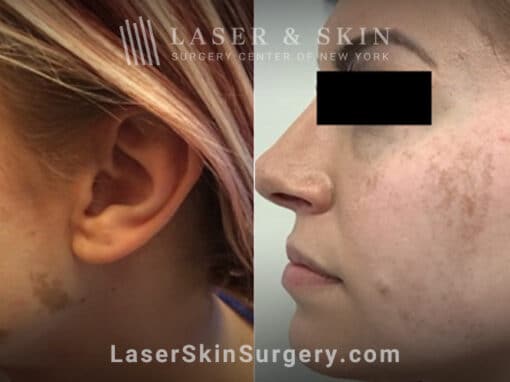 Ruby laser treatment for Café au Lait macules on cheek
Disclaimer: Results may vary from patient to patient. Results are not guaranteed.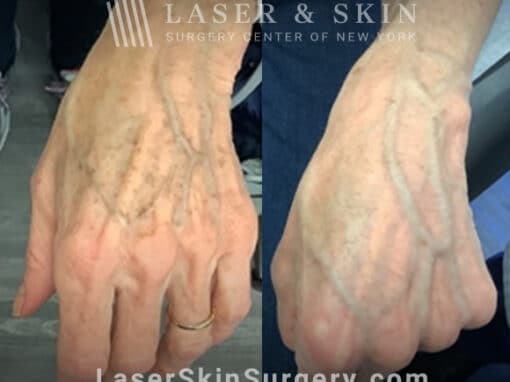 Ruby laser to treat lentigines and sun damage on hand
Disclaimer: Results may vary from patient to patient. Results are not guaranteed.
Q: Is The Ruby Laser Safe?
A: Yes. All of the lasers used at the Laser & Skin Surgery Center of New York are FDA-approved and boast a track record of safety and success. The Q-switched Ruby laser is one of the most precise lasers for treating tattoo ink and pigmented lesions, further enhancing its safety and efficacy. 
Q: How Many Treatments Will I Need?
A: That depends on what we are treating. Tattoos usually take a few treatment sessions to achieve full results, while other concerns may be successfully addressed in a single treatment session. When you meet with your doctor at your initial consultation, you will receive a treatment plan so you know what to expect moving forward. 
Q: How Long Do Results Last?
A: In many cases, the results are very long-lasting, since the tattoo or mark is removed from the skin. However, results vary from patient to patient. 
Q: Are There Any Side Effects?
A: Side effects are generally mild and temporary and might include swelling or skin redness for a day or two after treatment. 
Q: Am I A Good Candidate For Ruby Laser Treatments?
A: This treatment is a good choice for patients that have tattoos or pigmentation concerns they would like to eliminate. The treatment works equally well for men and women and is appropriate for most skin tones.
Scars are often unwanted reminders of medical conditions, injuries, trauma, or surgery. When they are noticeable, they can also lead to significant embarrassment and self-esteem. Fortunately, there are ways to treat scars today that do not involve incisions, anesthesia, and downtime.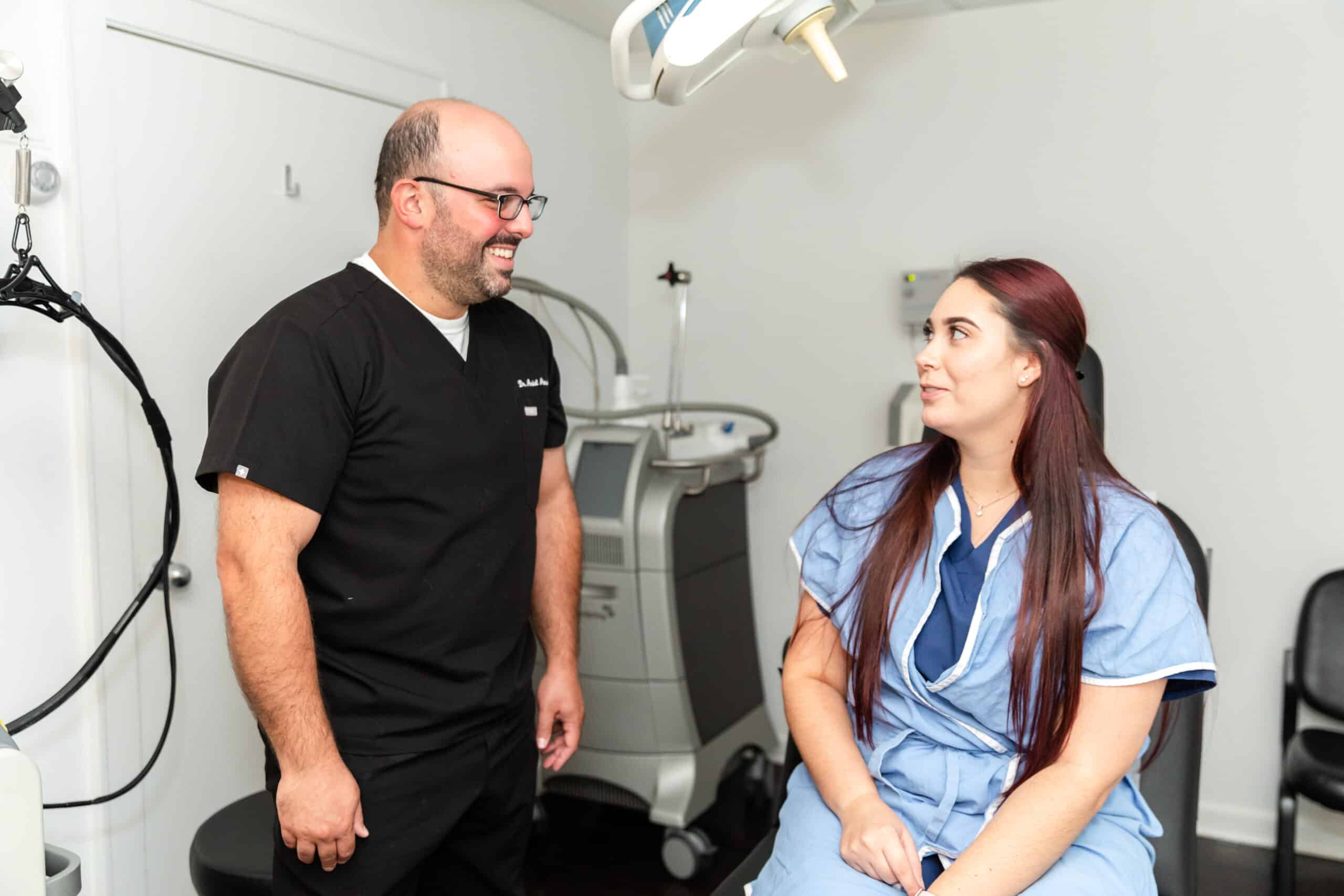 Body contouring addresses stubborn fat, skin laxity, or cellulite. Our board-certified physicians have been involved in clinical trials to develop new technology that provides superior treatment options. We offer treatments for cellulite, skin tightening, and fat reduction.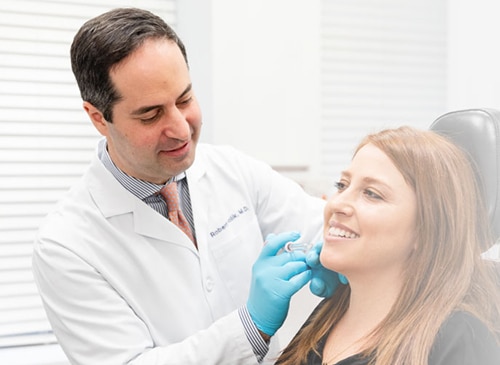 Laser & Skin Surgery Center of New York's filler treatments are always performed by board-certified physicians who have extensive experience with injectables. When you come to us for cosmetic care, you can be confident that you can safely achieve a perfectly natural look.
WHAT you are looking for?
Our 30,000+ sq foot dermatology center in New York is the most comprehensive, state-of-the-art laser and cosmetic skin surgery center in the world. Over the past 30 years we have contributed to the development and testing of many devices, fillers and treatments that are now standard care, so our patients know they are always receiving the most innovative, cutting-edge treatment available.
Pay Online for Patients of Drs. Geronemus, Anolik, Bae & Seidenberg
Pay Online for Patients of Drs. Abraham, Bernstein, Krant, Shelton, Stern, Weiss, Hoffman, Shim, Murphy-Rose, Wilson, and Petratos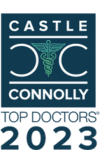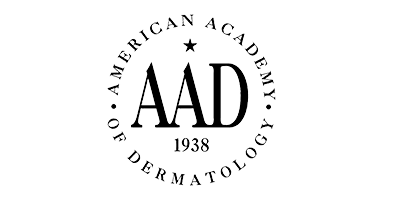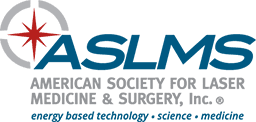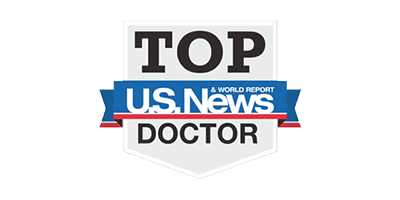 By LASER & SKIN SURGERY CENTER OF NEW YORK® | © 2023 All Rights Reserved. Design & Development by Goldman Marketing Group | Sitemap | Privacy Policy | The information available on this web site is provided for informational purposes only. This information is not intended to replace a medical consultation where a physician's judgment may advise you about specific disorders, conditions and or treatment options. We hope the information will be useful for you to become more educated about your health care decisions. If you are vision-impaired or have some other impairment covered by the Americans with Disabilities Act or a similar law, and you wish to discuss potential accommodations related to using this website, please contact us at (212) 941-5055.
*MDs perform 100% of all medical and cosmetic treatments.