Board-certified dermatologist
"My approach blends the best of science and artistry, employing the most advanced technologies and precise technique to ensure the health, longevity, and beauty of my patients."

ABOUT
A graduate of the University of California Irvine School of Medicine in 2014, Dr. Rose completed her surgical internship at the New York-Presbyterian Hospital Weill Cornell Medical Center followed by a residency in dermatology at Montefiore Medical Center at the Albert Einstein College of Medicine.Blair Murphy Rose, MD, FAAD, is a board-certified dermatologist seeing patients in NYC and the Hamptons. She is an accomplished cosmetic, medical, and surgical dermatologist specializing in leading-edge facial rejuvenation techniques including injectable fillers and botulinum toxin injections, advanced laser procedures, non-invasive body contouring, and removing lumps and bumps with precision. She is an expert in the treatment and detection of medical conditions including skin cancer, acne, rosacea, eczema, and psoriasis.
Dr. Rose believes in a comprehensive approach to skin health and incorporating a skincare routine tailored specifically for each individual patient and utilizing a wide array of tools to target specific skin concerns. ​​​She is well-equipped to provide her patients with the highest level of care and is passionate about helping ​them feel their best.​​​​
Dr. Rose has been published in peer-reviewed journals including the Journal of the American Academy of Dermatology, Dermatology Surgery, and Pediatric Dermatology and has been featured in numerous publications including Vogue, Elle, Allure, Cosmopolitan, Self, Women's Health, Today, and Business Insider. She was named as one of Super Doctors™ Rising Stars 2021.
Dr. Rose is accepting new patients in NYC and the Hamptons. She accepts many commercial insurance carriers and Medicare.
EDUCATION
LICENSURE
American Board of Dermatology
Residency:
Dermatology Residency; Albert Einstein College of Medicine/Montefiore Medical Center;

Bronx, NY, 2015-2018

Internship:
General Surgery; New York Presbyterian Hospital/Weill Cornell Medical Center

; New York, NY, 2014-2015

Medical:
University of California Irvine; School of Medicine; Irvine, CA, MD, cum laude, 2014
Undergraduate:
University of California Los Angeles (UCLA); Los Angeles, CA, B.A. Communications, cum laude, 2005
AWARDS
2021- Super Doctors™ Rising Stars
ACADEMIC PUBLICATIONS
Murphy-Chutorian B, Routt E, Vinelli G, Ciocon D. A systematic review of the treatment of superficial leiomyosarcoma with Mohs micrographic surgery. Dermatology Surgery. 2019 Dec;45(12):1437-1441.
Akhavan A, Murphy-Chutorian B, Friedman A.  Pediatric dermatology training during residency: a survey of the 2014 graduating residents. The Journal of Pediatric Dermatology. 2015 May-Jun;32(3):327-32.
Murphy-Chutorian, BA, Han G, Cohen, SR. Dermatologic manifestations of diabetes mellitus: a review. Endocrinology and Metabolism Clinics of North America. 2013 Dec;42(4):869-98.
Chismar L, Umanoff N, Murphy-Chutorian B, Viola K, Amin B. The dermatopathology requisition form: Attitudes and practices of dermatologists. Journal of the American Academy of Dermatology (JAAD). 2015 Feb;72(2):353–355.
Webinar on Latest Non-Surgical Treatment Options for Neck and Jawline Rejuvenation wit Dr. Blair Murphy Rose
Pay Online for Patients of Drs. Geronemus, Anolik, Bae & Seidenberg
Pay Online for Patients of Drs. Abraham, Bernstein, Krant, Shelton, Stern, Weiss, Hoffman, Shim, Murphy-Rose, Wilson, and Petratos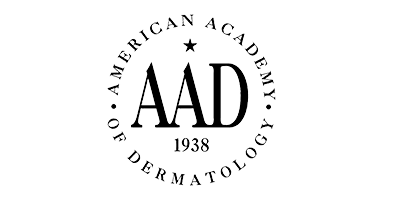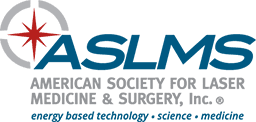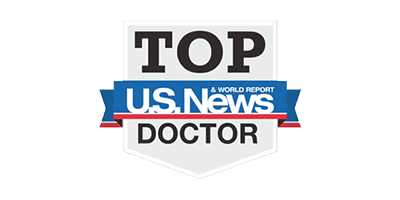 By LASER & SKIN SURGERY CENTER OF NEW YORK® | © 2023 All Rights Reserved. Design & Development by Goldman Marketing Group | Sitemap | Privacy Policy | The information available on this web site is provided for informational purposes only. This information is not intended to replace a medical consultation where a physician's judgment may advise you about specific disorders, conditions and or treatment options. We hope the information will be useful for you to become more educated about your health care decisions. If you are vision-impaired or have some other impairment covered by the Americans with Disabilities Act or a similar law, and you wish to discuss potential accommodations related to using this website, please contact us at (212) 941-5055.
*MDs perform 100% of all medical and cosmetic treatments.
Our board-certified dermatologists in New York City are all fellowship-trained and uniquely trained in lasers and technology, cosmetic and medical dermatology, and skin surgery. Together they are highly acclaimed world experts with thousands of articles published, countless TV and media appearances, and hundreds of years of combined experience.
Our plastic surgeons bring years of experience in helping patients achieve all their aesthetic goals through surgical procedures. Every treatment is fully customized to the precise needs of each patient for results that are natural and beautiful.