Prejuvenation is an approach to ward off the signs of aging using minimally-invasive treatments and medical-grade skincare products.
Prejuvenation is an individualized treatment protocol comprised of non-invasive or minimally-invasive treatments that help prevent the normal signs of aging like fine lines, wrinkles, or sun damage. As skilled board-certified dermatologists, our physicians individualize each patient's treatment to include a regimen of advanced techniques to keep our patients' skin in top condition through every season of life.
In the battle against the signs of aging, our physicians believe the earlier that both men and women take care of their skin, the better. The goal is to change the trajectory of aging to ensure patients look youthful and natural as they mature.

How does Prejuvenation Work?
Prejuvenation may be the latest buzz-word in anti-aging, but its concept is based on proven methods for preventing the early signs of aging. This approach refers to a cosmetic regimen that combines prevention and rejuvenation, using a combination of aesthetic procedures like Botox, lasers, fillers, and chemical peels. In addition, patients receive a personalized program of medical-grade skincare products they can use daily at home to maintain the youth and beauty of the skin. A customized combination works to improve and, in some cases, prevent visible signs of aging.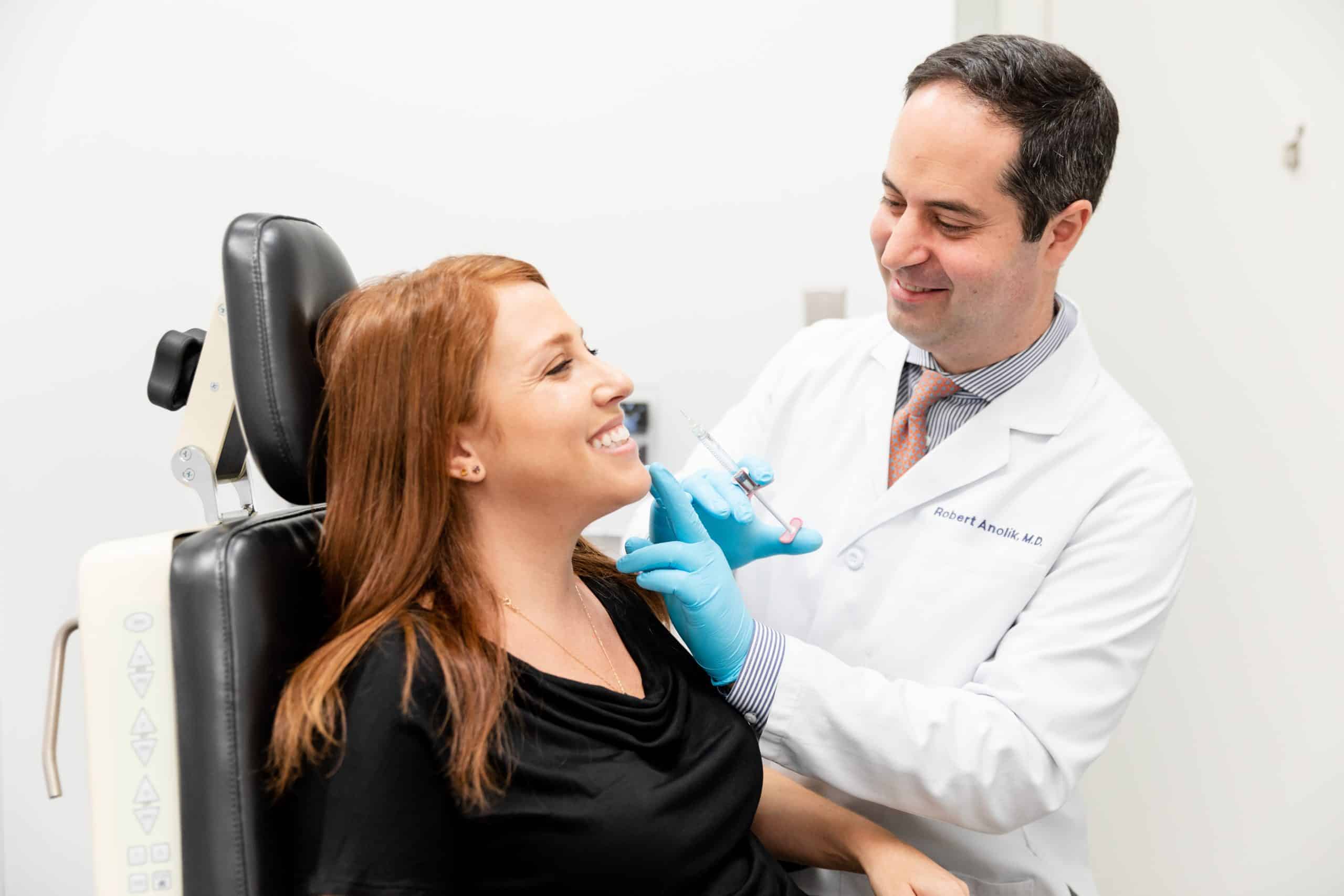 Do Prejuvenation Treatments Hurt?
Most treatments included in a prejuvenation regimen are either noninvasive or minimally invasive. These procedures typically involve little if any discomfort. Some patients receive a topical numbing cream before their procedure to ensure their comfort level throughout their appointment. Our doctors will advise you on what to expect with your procedure, both during and afterward. 
The onset of results varies from treatment to treatment. Filler results are usually apparent immediately following treatment, while neuromodulators like Botox take about one week before you see the full improvement. Laser treatments may show final results within a week to a month, depending on the specific treatment performed. 
How Long is the Recovery Time After Treatment?
Most prejuvenation treatments involve little to no downtime. In many cases, you will be resuming your regular activities as soon as you walk out of our office. Our doctors will advise you about what to expect from your recovery and steps to take after your procedure based on the specific treatment you have.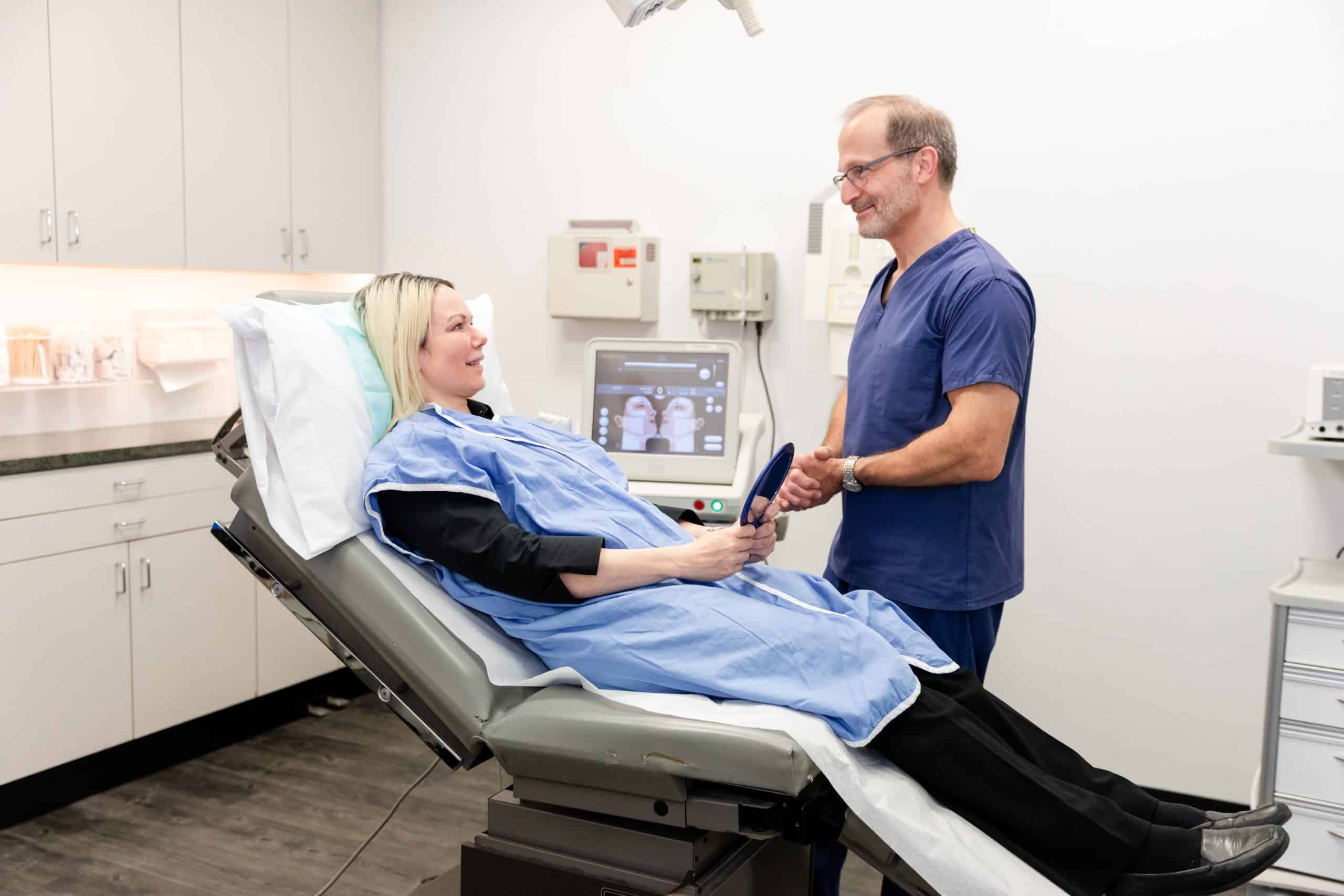 Prejuvenation Treatments In The News
Are Men Interested in Prejuvenation?
Yes. Women are not the only ones seeking injectable and laser treatment today. According to the American Society for Aesthetic Plastic Surgery, more than 1 million cosmetic procedures were performed on men in the United States in 2018. The number of cosmetic procedures for men increased by 72% from 2000 to 2018.
There are different approaches, however, when treating men versus women, and our dedicated dermatologists take these real differences into account during every treatment. Our goal is to ensure you look natural – like you, only younger and more refreshed.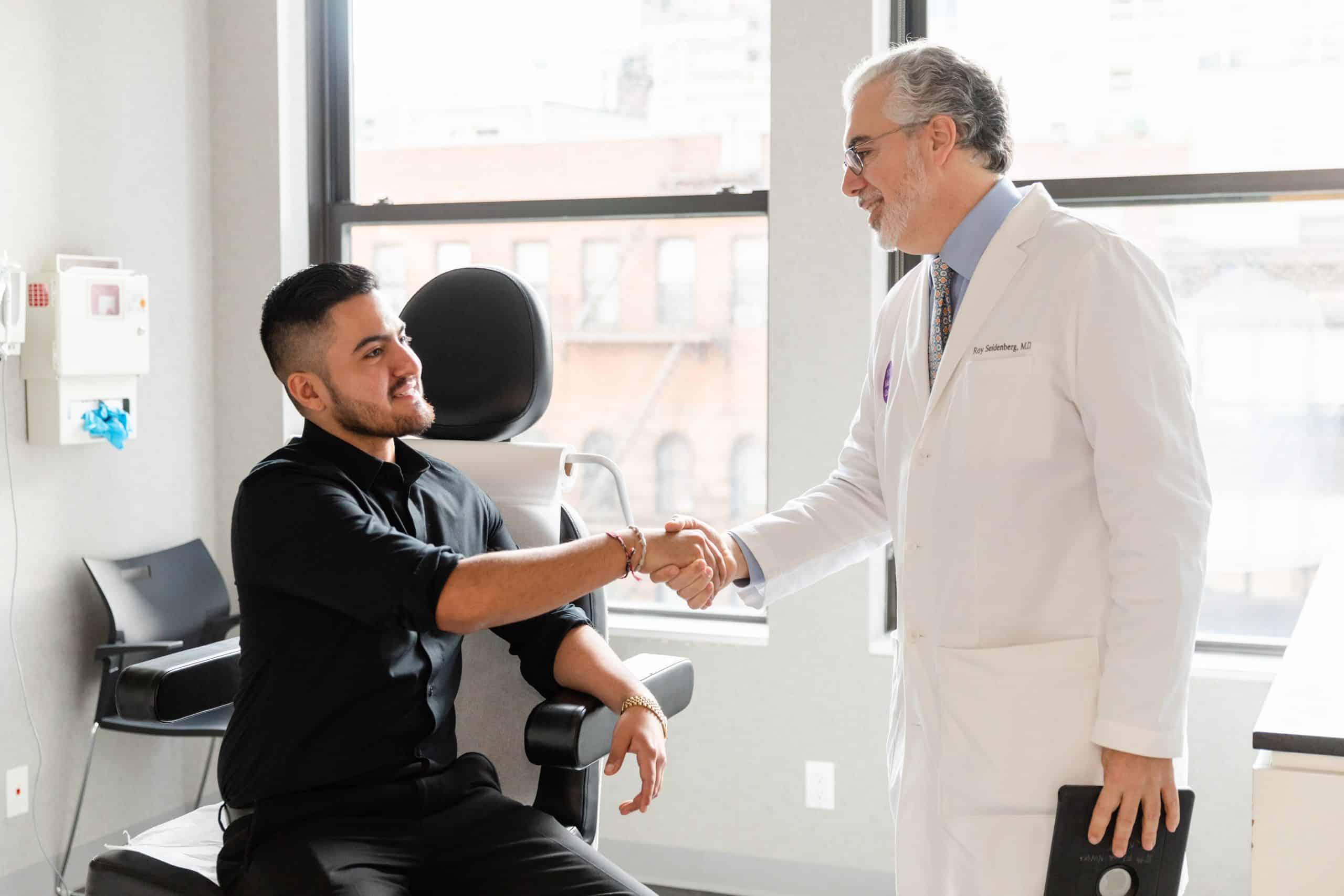 Q: What Treatments Might Be Included In My Prejuvenation Plan?
A: Prejuvenation plans are carefully tailored to the precise needs and goals of each of our patients. Treatments that are frequently included in these programs are injectable dermal fillers, neuromodulators like Botox and Dysport, and laser rejuvenation like Fraxel and HALO. We will also advise you about the best medical-grade skin care products based on your skin type, tone, and concerns.
Q: How Long Do Results Last?
A: Your results will vary based on the specific treatments you have. Neuromodulators typically offer improvement that lasts 3-6 months. Most dermal fillers and laser treatments last 6-12 months. Deeper laser treatments can extend for one year or longer, depending on the device used and the depth of the treatment. Our doctors will advise you on what to expect from your treatment and how to schedule treatment sessions to maintain your results. 
Q: What Are The Benefits of Prejuvenation?
A: The doctors at the Laser & Skin Surgery Center of New York firmly believe that the earlier you start taking care of your skin, the better. By changing the trajectory of the aging process, we can ward off some of the telltale signs of aging for much longer. This approach won't stop the process, but it will postpone it so you can enjoy a more youthful appearance for as long as possible. 
Q: Are There Any Side Effects from the Prejuvenation Treatments?
A: Side effects from prejuvenation treatments vary, but most are both mild and temporary. Common side effects from both injectable and laser treatments include skin redness, swelling, tenderness, and bruising. In most cases, side effects will not persist beyond a day or two. 
Q: Will Prejuvenation Treatments Give Me Natural Results?
A: When treated by a licensed and trained injector like the board-certified cosmetic dermatologists at the Laser and Skin Surgery Center of New York who has expertise in facial anatomy, you can expect subtle, yet impressive results from any of the treatments used for prejuvenation. The goal is always to improve fine lines and wrinkles while warding off more significant aging symptoms. You'll still look like you, just younger and refreshed – for a longer period.
Q: How Early Should I Consider Rejuvenation Treatments?
A: There is no right or wrong age to start receiving neuromodulator, filler, and laser treatments. We recommend scheduling an in-person assessment with one of our board-certified dermatologists for a comprehensive examination and treatment recommendations. 
Scars are often unwanted reminders of medical conditions, injuries, trauma, or surgery. When they are noticeable, they can also lead to significant embarrassment and self-esteem. Fortunately, there are ways to treat scars today that do not involve incisions, anesthesia, and downtime.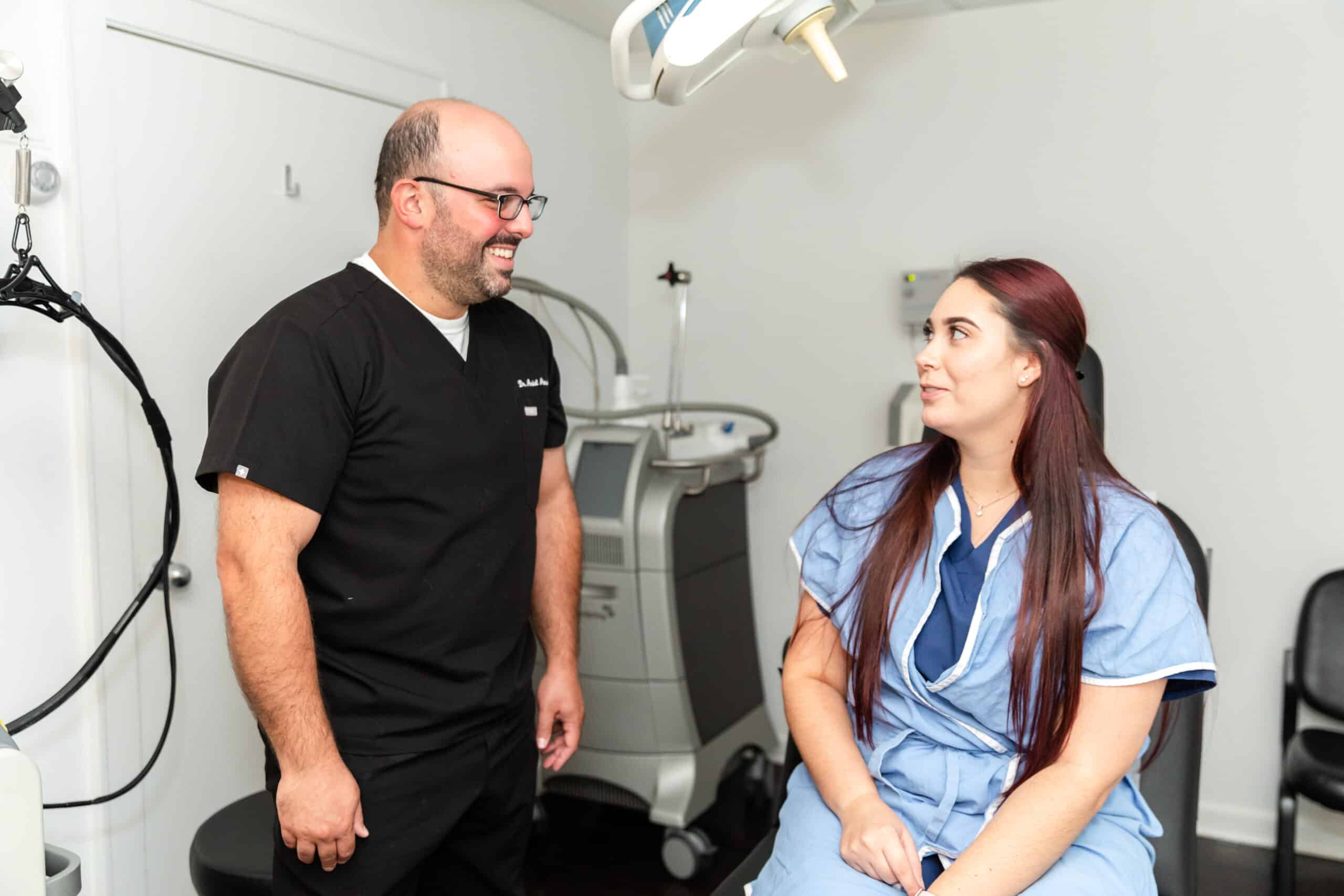 Body contouring addresses stubborn fat, skin laxity, or cellulite. Our board-certified physicians have been involved in clinical trials to develop new technology that provides superior treatment options. We offer treatments for cellulite, skin tightening, and fat reduction.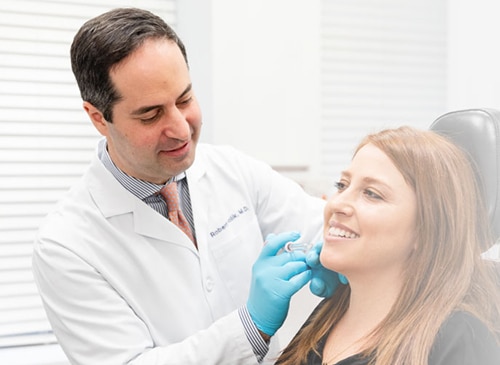 Laser & Skin Surgery Center of New York's filler treatments are always performed by board-certified physicians who have extensive experience with injectables. When you come to us for cosmetic care, you can be confident that you can safely achieve a perfectly natural look.
WHAT you are looking for?
Our 30,000+ sq foot dermatology center in New York is the most comprehensive, state-of-the-art laser and cosmetic skin surgery center in the world. Over the past 30 years we have contributed to the development and testing of many devices, fillers and treatments that are now standard care, so our patients know they are always receiving the most innovative, cutting-edge treatment available.
Pay Online for Patients of Drs. Geronemus, Anolik, Bae & Seidenberg
Pay Online for Patients of Drs. Abraham, Bernstein, Krant, Shelton, Stern, Weiss, Hoffman, Shim, Murphy-Rose, Wilson, and Petratos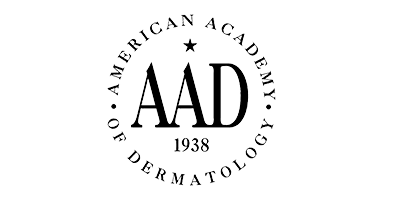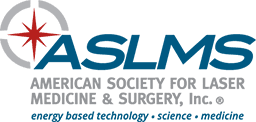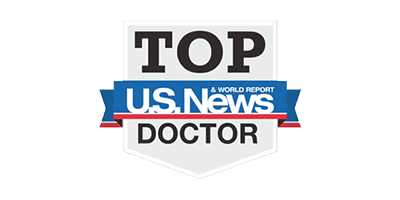 By LASER & SKIN SURGERY CENTER OF NEW YORK® | © 2023 All Rights Reserved. Design & Development by Goldman Marketing Group | Sitemap | Privacy Policy | The information available on this web site is provided for informational purposes only. This information is not intended to replace a medical consultation where a physician's judgment may advise you about specific disorders, conditions and or treatment options. We hope the information will be useful for you to become more educated about your health care decisions. If you are vision-impaired or have some other impairment covered by the Americans with Disabilities Act or a similar law, and you wish to discuss potential accommodations related to using this website, please contact us at (212) 941-5055.
*MDs perform 100% of all medical and cosmetic treatments.
Our board-certified dermatologists in New York City are all fellowship-trained and uniquely trained in lasers and technology, cosmetic and medical dermatology, and skin surgery. Together they are highly acclaimed world experts with thousands of articles published, countless TV and media appearances, and hundreds of years of combined experience.
Our plastic surgeons bring years of experience in helping patients achieve all their aesthetic goals through surgical procedures. Every treatment is fully customized to the precise needs of each patient for results that are natural and beautiful.