Homepage // Blog / Jawline and Neck Contouring
Jawline and Neck Contouring
The jawline and neck are defining facial features that can sag over time to create undistinguishable facial lines. While surgery is still the gold standard, non-surgical treatments are also available to restore definition and create a more youthful, beautiful facial contour.
Laser & Skin Surgery Center of New York is a renowned dermatology and plastic surgery practice in New York City that offers a range of procedures to address various skin conditions and concerns. Blair Murphy-Rose, MD, FAAD, is a Laser & Skin Surgery Center board-certified dermatologist that sees patients in NYC and the Hamptons. In a recent webinar, Dr. Murphy-Rose breaks down how to tighten sagging skin with minimally-invasive treatments.
Many patients wonder why their skin begins to sag over time. Dr. Murphy-Rose explains that skin is significantly different from age 20 to age 60 due to increased skin laxity. Collagen and elastin decline 1% every year, and the ability to retain water also decreases over time. The loss of collagen and moisture leads to sagging or drooping skin.
The structure beneath the skin is also essential for maintaining firm skin, and aging can lead to volume loss, fat loss, or fat herniation. Patients can see signs of sagging skin as young as age 25 due to bone resorption or genetic traits, and by age 35, there are usually noticeable changes in the face or neck.
Aesthetic Ideals vs. the Aging Reality
The jawline significantly impacts how the face and neck look, and preferences on what makes an ideal jawline vary by individual. Men tend to want a more prominent, stronger jawline, while  women prefer a delicate yet defined contour. The ideal jawline might be:
Youthful

Well-defined between the jawline and neck

Well-hydrated and plump 

Free from lines and wrinkles
As we age, gravity takes over and pulls the skin downward. An aged lower face and neck can have:
Jowl formation

Indistinct border of the mandible

Increased laxity

Prominent platysmal bands

Flattening of the chin

Blunting of the angle from the chin to the neck

Submental fullness
There are many ways to contour the jawline and neck for smooth, defined skin. Laser & Skin Surgery Center of New York has more than 100 laser and energy devices to help patients achieve tighter, more youthful jawlines and necks. Some of our procedures include:
Tightening Technology
Tightening technology improves loose and sagging skin by restoring collagen production to tighten and firm the skin from the inside out. These devices work deep in the dermal layer to stimulate collagen and spur change on a cellular level. Laser & Skin Surgery Center of New York offers many tightening devices, including: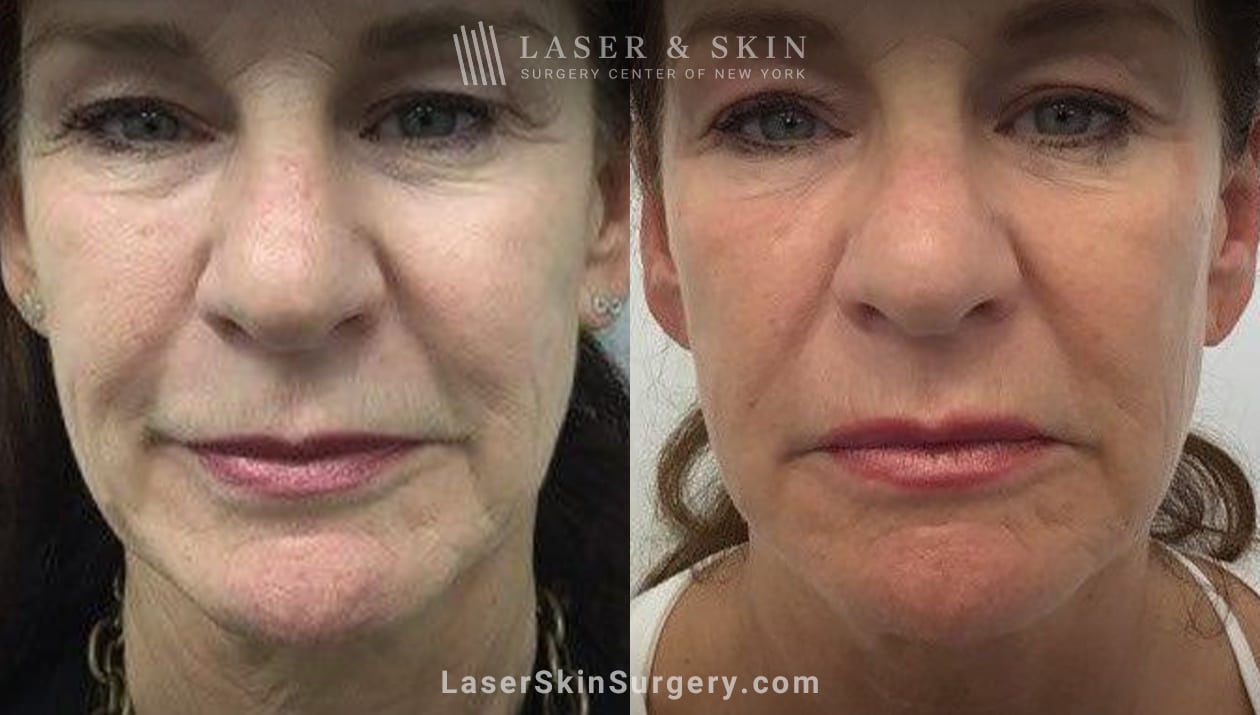 Ultrasound
Sofwave

addresses mild to moderate skin laxity and is an FDA-approved device. It uses Synchronous Ultrasound Parallel Beam Array technology to generate heat in the mid-dermis while protecting the outer layer of skin. The heat stimulates treatment zones, spurs collagen production, and creates smoother and tighter skin.

Ultherapy

is another FDA-approved skin tightening device that treats sagging skin in the face and neck. The non-invasive treatment delivers heat deep beneath the skin's surface to constrict tissue and boost collagen levels.
Radiofrequency
Infini Genius

delivers radiofrequency energy into the dermal layers with microneedles. The tiny channels made with the device trigger a natural healing process to increase collagen production. When used on the neck and jawline, it improves laxity, lines, and uneven tone and texture.

Morpheus

is another radiofrequency microneedling device that rejuvenates skin and stimulates collagen for firmer, younger-looking skin. The microneedle delivers radiofrequency energy into the subdermal tissues to increase cell turnover.

Thermage

is an FDA-approved device that uses radiofrequency to smooth and tighten skin. The heat contours the skin for a more defined look around the neck and jawline.
Lasers
Fraxel lasers use fractional technology to resurface the skin. These devices are effective for reducing hyperpigmentation, improving tone and texture, and increasing collagen production.
Injectables are well-known treatments that produce noticeable results without downtime. Some of our injectables include:
Neuromodulators (Botox, Dysport, etc.)
Dermal fillers

help replenish lost volume, correct minor asymmetries, and improve facial proportions. They can reduce signs of aging and create a more contoured neck and jawline without surgery.
Thread lifts
Thread lifts are made with special suture material and inserted into the skin. The threads provide instant lifting in the midface and along the jawline. The sutures dissolve within months, but stimulate collagen production as they dissolve for natural, long-lasting results.

Stubborn submental fat can give you the appearance of a double chin, making you look older than you feel. Laser & Skin Surgery Center of New York offers non-surgical treatments for submental fat, including:
Kybella

breaks down fat tissue in quick injectable treatments placed 4-8 weeks apart. It treats submental fullness under the chin and is an FDA-approved fat-reducing treatment for the neck and jawline.
CoolSculpting
CoolSculpting

is a body sculpting treatment that freezes and destroys unwanted fat cells with maximum results and minimal downtime. It can help reduce fat pockets around the jawline and create smoother, firmer skin.
Why Laser & Skin Surgery Center is Your Top Choice in Neck and Jawline Contouring
Neck and jawline contouring procedures are safe and effective when performed by skilled and experienced dermatologists. Laser & Skin Surgery Center of New York experts work closely with patients to help them achieve their aesthetic goals with the customized procedures.
 Contact us to schedule a consultation and learn more about jawline and neck contouring treatments.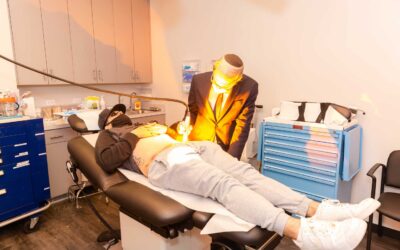 Homepage // Blog / Best treatments for all types of scars explainedOnce a scar forms, it becomes a lasting mark on your skin. Fortunately, the world of cosmetic treatments offers a range of powerful lasers and solutions to minimize their appearance. Selecting the...
Pay Online for Patients of Drs. Geronemus, Anolik, Bae & Seidenberg
Pay Online for Patients of Drs. Abraham, Bernstein, Krant, Shelton, Stern, Weiss, Hoffman, Shim, Murphy-Rose, Wilson, and Petratos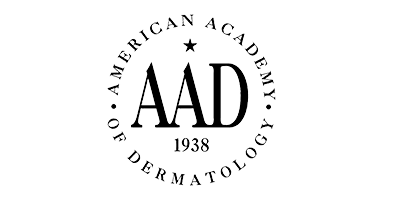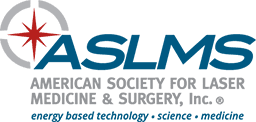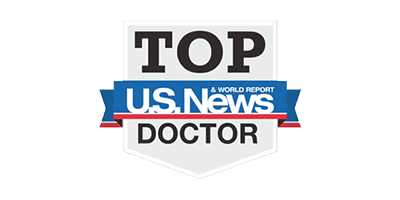 By LASER & SKIN SURGERY CENTER OF NEW YORK® | © 2023 All Rights Reserved. Design & Development by Goldman Marketing Group | Sitemap | Privacy Policy | The information available on this web site is provided for informational purposes only. This information is not intended to replace a medical consultation where a physician's judgment may advise you about specific disorders, conditions and or treatment options. We hope the information will be useful for you to become more educated about your health care decisions. If you are vision-impaired or have some other impairment covered by the Americans with Disabilities Act or a similar law, and you wish to discuss potential accommodations related to using this website, please contact us at (212) 941-5055.
*MDs perform 100% of all medical and cosmetic treatments.
Our board-certified dermatologists in New York City are all fellowship-trained and uniquely trained in lasers and technology, cosmetic and medical dermatology, and skin surgery. Together they are highly acclaimed world experts with thousands of articles published, countless TV and media appearances, and hundreds of years of combined experience.
Our plastic surgeons bring years of experience in helping patients achieve all their aesthetic goals through surgical procedures. Every treatment is fully customized to the precise needs of each patient for results that are natural and beautiful.