Homepage // Blog / New Dermalogical Treatments Are Changing How We Treat Patients
New Dermatological Treatments Are Changing How We Treat Patients
Research is what allows doctors to determine the best methods to treat patients. It is what makes the advancement of new procedures, new medications, and new technologies possible. Clinical research is what's led to significant discoveries that have made treatments remarkably safer and more effective.
The Laser Skin & Surgery Center of New York is a world leader in laser treatment research. We are not only one of the largest cosmetic, laser, and medical dermatology clinics worldwide, but we also have a full-time, on-site research division in Manhattan, New York devoted exclusively to investigative pursuits. Our doctors are constantly studying new technologies and techniques, and we are currently conducting research (on-site at LSSC and elsewhere) on promising new procedures that could shape the future of dermatology.
The following innovations were shared by our Clinical Director, Roy G Geronemus, MD, at the prestigious American Society of Dermatological Society (ASDS) conference. As a leading research dermatologist, Dr. Geronemus was asked to share his takeaways on the results of these treatments thus far.
New Dermatological Studies That Will Make An Impact
Over the past 30 years, the Laser Skin & Surgery Center of New York has contributed to the development and testing of many devices, fillers, and treatments that are now standard care, so our patients know they are always receiving the most innovative, cutting-edge treatments available, from the most knowledgeable doctors in the field. Because our team members are the actual doctors investigating these new technologies, our understanding is deeper, and our use of them is more precise. We are often one of the first practices to introduce a new therapy to patients because we helped develop it and are already expertly trained.
The following are exciting new techniques that are already in use at our offices:
Sofwave is a new device that treats fine lines and wrinkles using ultrasound waves, providing a safe and effective anti-aging treatment. Sofwave uses a unique, Intense Ultrasound Beam™ (IUB) technology that generates heat 1.5 mm in the mid-dermis, the optimal depth for wrinkle treatment. The emitted sound waves are converted to heat, causing the treatment zones to stimulate a healing response. As a result, collagen replenishes, creating a smoother and tighter skin complexion.
Sofwave, which is available in our Manhattan office, also comes with an integrated cooling mechanism that protects the outer layer of the skin during treatment, preventing it from burning. Controlled studies show positive results in skin tightening and patient satisfaction.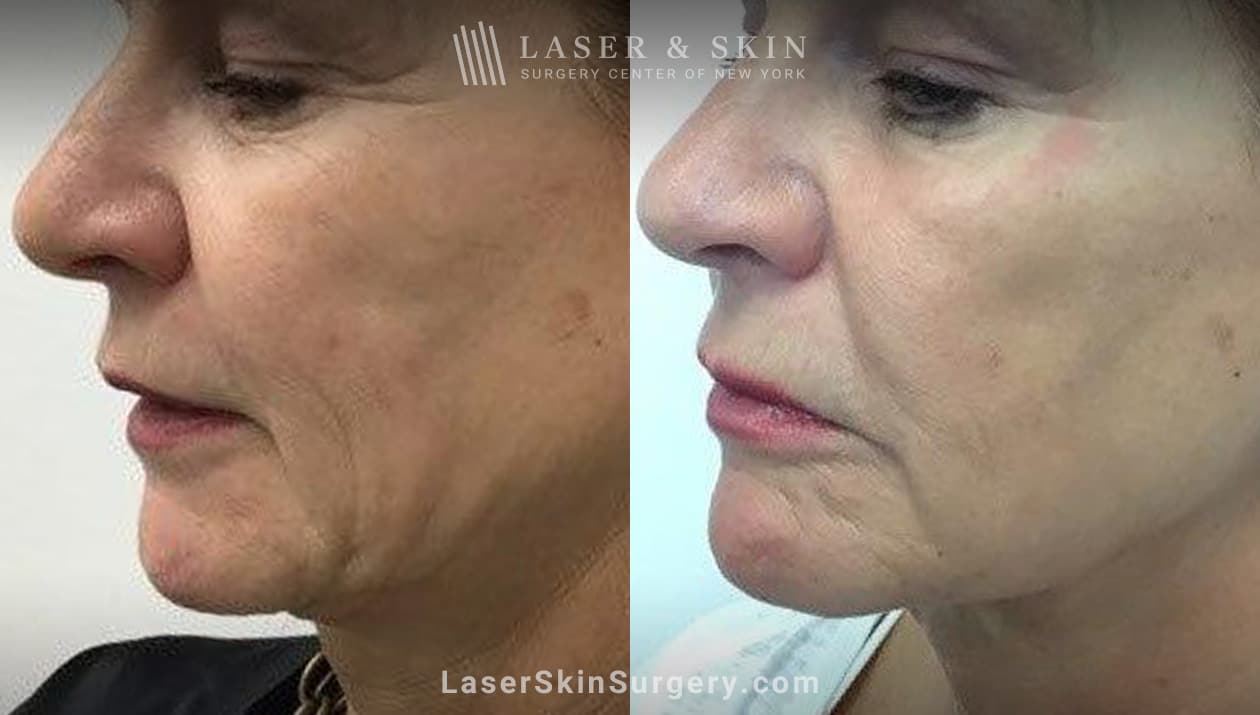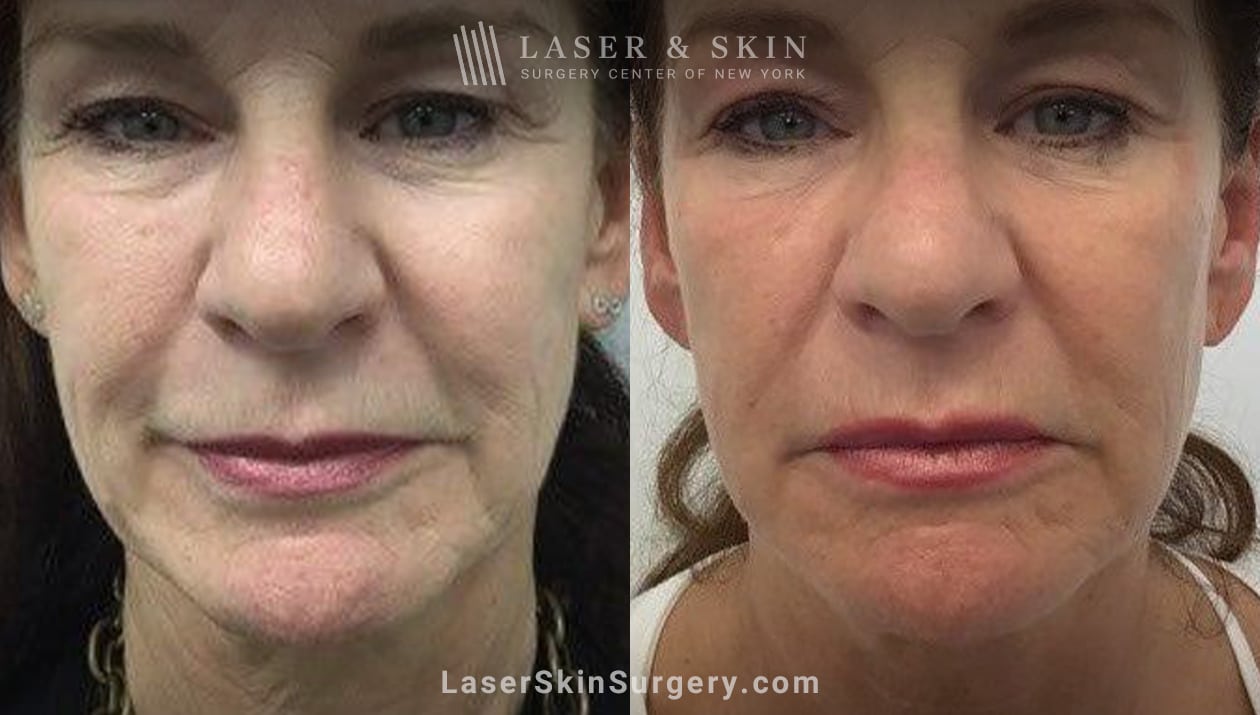 Also available in Manhattan, Lutronic Genius is a new microneedling RF device that uses advanced radiofrequency technology combined with microneedling to address aging symptoms. The procedure delivers radiofrequency energy in narrow streams into the lower dermal layers. The micro-channels produced by microneedling trigger the body's healing processes while boosting collagen levels over time. As collagen levels increase and cell turnover occurs, the skin becomes smoother, firmer, and more youthful. To learn more about microneedling, please visit ncbi.nlm.nih.gov.
What It's Like to Be A Research Volunteer
Innovations like these are only possible because of forward-thinking doctors and interested research volunteers. Anyone may volunteer to be a research subject, but not everyone will qualify for the individual studies. Certain requirements apply to each study, such as age and having specific skin conditions. Research volunteers must also have consistent availability for treatments, evaluations, and even at-home care regimens. Volunteers receive financial compensation.
The Laser & Skin Surgery Center of New York's Research Center is located at our Manhattan office, so you will need to be able to come to this location for your appointments.
The dermatologists at the Laser & Skin Surgery Center of New York have conducted clinical trials for conditions and treatments such as:
Acne
Basal cell carcinoma
Body contouring
Facial rejuvenation
Hair growth
Injectables
Laser-assisted drug delivery
Laser treatments for pigmented lesions, unwanted tattoos, and vascular disorders
Melasma
Scars
Skin laxity
Unwanted body hair
Currently, our research center is seeking volunteers for three studies:
3D Precision Laser to Treat Skin Conditions
Study of 3D Imaging to Measure Severity of Acne Scars on the Face
Treatment of Moderate Inflammatory Acne Vulgaris
If you are interested in becoming a volunteer for any of these studies, you may call our Research Department at (212) 686-7306. If none of these apply to you, you may sign up for our newsletter to be notified of future studies. We add studies monthly.
Schedule A Consultation With A Dermatologist In NYC Today
At Laser Skin & Surgery Center of New York, our board-certified dermatologists are all fellowship-trained and highly skilled and experienced in lasers and technology, cosmetic and medical dermatology, and skin surgery. We are committed to administering the highest quality care by using the most advanced methods in research, diagnosis, and treatments of skin disorders and conditions. To learn more about our procedures, contact our Manhattan or Southampton offices.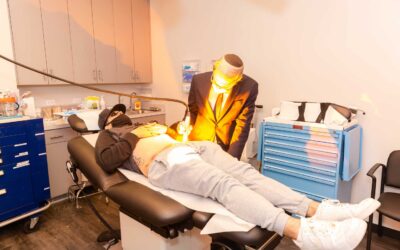 Homepage // Blog / Best treatments for all types of scars explainedOnce a scar forms, it becomes a lasting mark on your skin. Fortunately, the world of cosmetic treatments offers a range of powerful lasers and solutions to minimize their appearance. Selecting the...