Fraxel and
Fractional
Resurfacing
Fraxel and fractional laser resurfacing are treatments that rejuvenate the skin at the cellular level by stimulating collagen production.
Downtime: Varies Based on Procedure Depth
Pain Level: Varies based on Procedure Depth
Results Duration: Varies Based on Procedure Depth
Treats:
Aging skin, wrinkles, sun damage, acne scars, surgical scars, and melasma
Side Effects:
Varies based on procedure depth – patients might experience redness, swelling, tenderness, crusting, and flaking 
Location:
Primarily used on the face, chest, and hands
Follow Up:
Deeper treatments may require a follow-up appointment to assess recovery progress
How Performed:
Handheld laser device is guided across the skin's surface to deliver beams of laser energy deep into the dermal layers
Preparation:
Topical or local anesthesia administered prior to treatment
Expected Outcome:
Refreshed, rejuvenated skin with reduction in aging symptoms and sun damage 
Onset:
Varies based on procedure depth, but most results become apparent within 1 week to 1 month
Fraxel and Fractional Laser 
Fractional lasers rejuvenate the skin by stimulating the body's own healing processes. The laser creates tiny channels deep in the dermal layers, leaving surrounding skin untouched to ensure an effective treatment with less downtime. Fractional laser resurfacing combines the fractional and ablative processes for more dramatic, long-lasting results. Downtime is also extended with this approach. We offer several fractional lasers including Fraxel Re:store Dual®, Fraxel Re:pair®, Halo, Profractional, Total FX, Scaar FX, LaseMD, Clear + Brilliant®, Clear + Brilliant Perméa®, and Clear + Brilliant Touch.
The physicians at the Laser & Skin Surgery Center of New York are world leaders in fractional resurfacing of aging skin, sun damage, acne scars, surgical scars, and melasma. Our board-certified dermatologists have been involved in the development of most of the fractional laser devices that are currently available for skin treatment. We also have a wealth of research and published papers on these laser devices, demonstrating our expertise and leadership in this treatment area. 
How do Fractional Laser Treatments Work?
Fractional laser treatments work by boosting collagen levels deep within the dermal structure. Collagen is an essential protein that supports the dermal layers to give skin its smooth, supple appearance. As we age, our bodies produce less collagen, which leads to skin laxity and the formation of creases. By triggering the body to produce more collagen, we can restore the youthful vitality the skin tends to lose over time.
Fractional lasers send single beams of laser energy into the dermal layers in a gridlike structure, leaving surrounding skin and tissue intact. By only treating a portion of the skin at one time, we can stimulate the natural healing processes of the body to refresh the skin and reverse aging symptoms and sun damage with minimal downtime involved.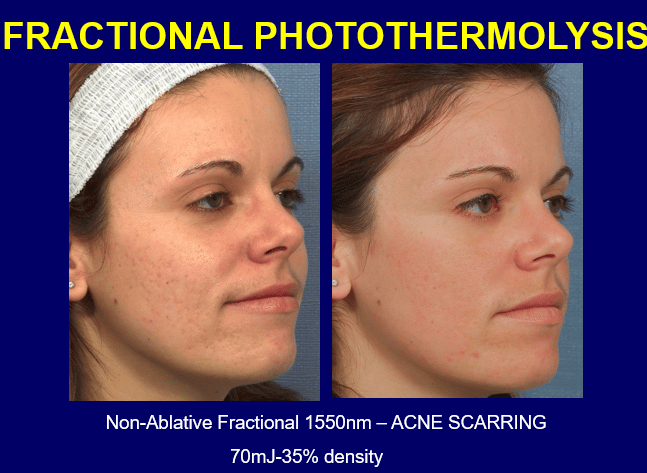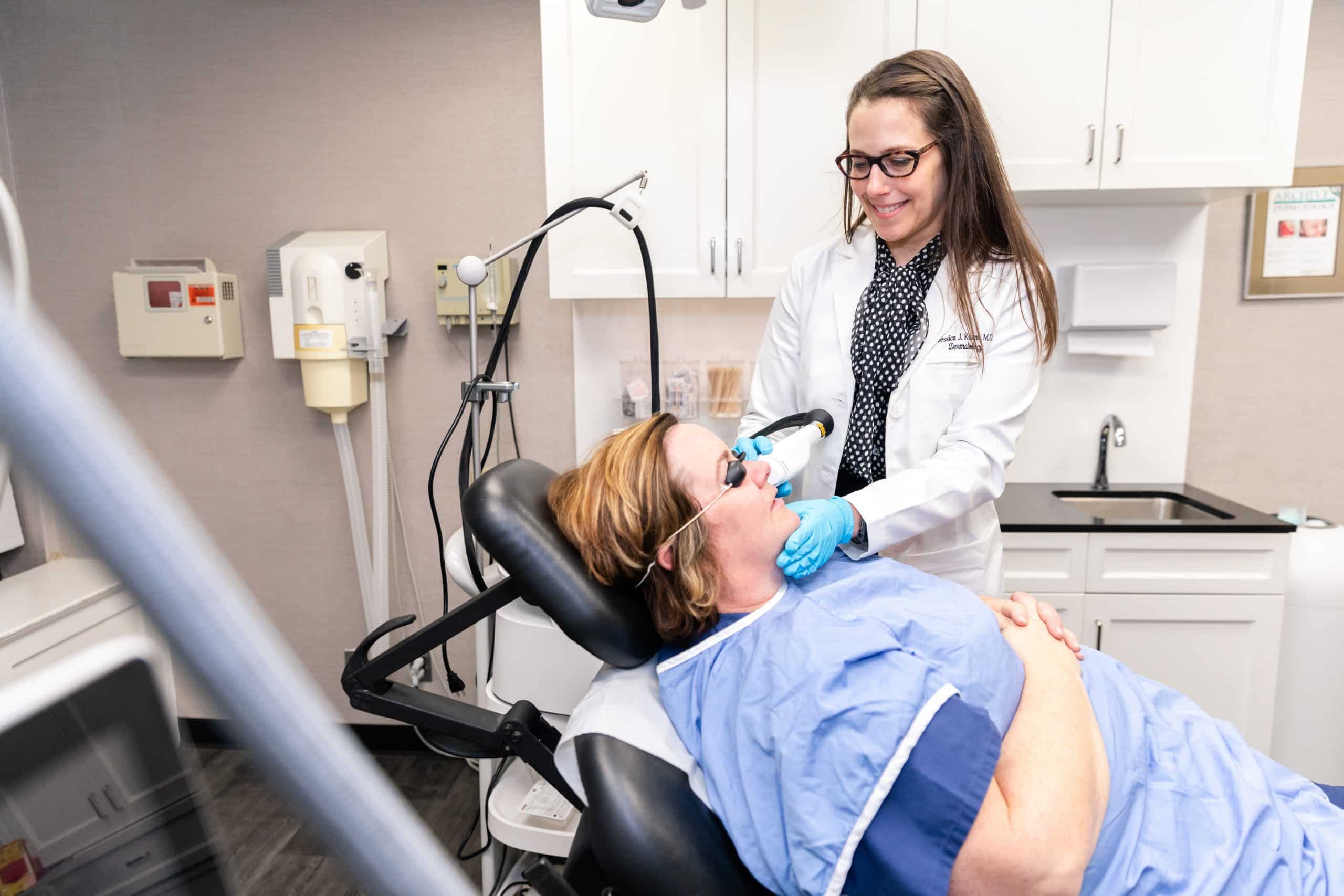 Do Fractional Laser Treatments Hurt? 
Most fractional laser treatments are comfortable for our patients, thanks to the application of topical numbing cream prior to treatment. Patients often describe a sensation of heat during the procedure rather than actual pain. Integrated cooling is used throughout the process to ease this feeling. If you are concerned about your comfort level during treatment, talk to your doctor about your options. 
Your results will become apparent once your skin is fully healed. That timeframe varies based on the depth of your procedure. Superficial treatments do not require downtime and the results typically appear within about 1 week and last for 6 months to 1 year. More intense treatments may have up to 1 week of downtime and it may take results up to 1 month to develop. However, those results may last many years for some patients. 
How Long is the Recovery Time After Treatment?
Recovery time will vary substantially based on the depth and intensity of your treatment. Lighter treatments will not require any downtime, although you will need to avoid direct sun exposure for a week or two to avoid damage. Deeper treatments may need up to 1 full week of downtime to give the skin sufficient time to heal. 
Publications
"Case Series of Fractional Ablative Laser Resurfacing of Pediatric Facial Traumatic and Surgical Scars." Lasers Surg Med 2020 Jun 11.
"Tripeptide and hexapeptide topical as adjunct to nonablative fractional resurfacing for photodamage: A randomized split-face trial." J Cosmet Dermatol 2020 Dec.
"Safety Profile of Combined Same-Day Treatment for Botulinum Toxin With Full Face Nonablative Fractionated Laser Resurfacing." Dermatol Surg 2020 Nov 3.
"The 1440 nm and 1927 nm Nonablative Fractional Diode Laser: Current Trends and Future Directions." J Drugs Dermatol 2020 Aug 1.
"Treatment of Post-Inflammatory Hyperpigmentation in Patients With Darker Skin Types Using a Low Energy 1,927 nm Non-Ablative Fractional Laser: A Retrospective Photographic Review Analysis." Lasers in Surgery and Medicine, 2020 Jan.
"Safety and Efficacy Evaluation of Pulsed Dye Laser Treatment, CO<sub>2</sub> Ablative Fractional Resurfacing, and Combined Treatment for Surgical Scar Clearance." Journal of Drugs in Dermatology, 2016 Nov. 1.
"Enhanced efficacy of a topical antioxidants regimen in conjunction with a home-use non-ablative fractional diode laser in photo-damaged facial skin." J Cosmet Laser Ther. 2016 Jan 4.
"Evaluation of a Low Energy, Low Density, Non-Ablative Fractional 1927nm Wavelength Laser for Facial Skin Resurfacing."  J Drugs Dermatol. 2015 Nov 1.

"Eyelid tightening by CO2 Fractional laser, alternative to Blepharoplasty." Dermatol Surg. 2014 Dec.
"Nonablative 1927 nm fractional resurfacing for the treatment of facial photopigmentation." Journal of Drugs in Dermatology, 2014 Nov.
"Ablative Fractional Resurfacing in Topical Drug Delivery: An update and Outlook." Dermatol Surg. 2013 June.
"1927-nm Fractional resurfacing of facial actinic keratosis: A promising new therapeutic option." J Am Acad Dermatol
.
 2013 Jan.
"Successful Treatment of Atrophic Scarring with CO2 Ablative Fractional Resurfacing: Quantitative Volumetric Scar Improvement." Arch Derm. 2010 February.
"Ablative and Fractional Ablative Lasers, Cosmetic Dermatology". Dermatology Clinics. 2009 October.
"Fractionated CO2 Laser Resurfacing: Our Experience With Over 2,000 Treatments" Aesthetic Surgery Journal. 2009 July/Aug.
"Eyelid Tightening and Improved Eyelid Aperture through Fractional Resurfacing." Dermatol Surg. 2008 Nov.
"The Safety and Efficacy of Fractional Photothermolysis for Correction of Striae Distensae". J. Drugs Derm. 2008 September 7.
"Fractional Photothermolysis of Striae Alba." Lasers Surg. Med. 2008 September.
"Successful Treatment of Acneiform Scarring with CO2 Ablative Fractional Resurfacing." Lasers in Surgery and Medicine, 2008 August.
"Ablative Fractional Resurfacing of Acne Scars." Lasers Surg. Med. 2008.
"Fractional Photothermolysis."  J Drugs Derm. 2008.
"Fractional Photothermoloysis for Treatment of Surgical Scars: A Case Report." J Cosmet Laser Therapy, 2006 April.
"Fractional Photothermolysis: Current and Future Applications." Lasers Surg Med. 2006 March.
"Short Term Side Effects of Fractional Photothermolysis." Dermatologic Surgery. 2005 Sept.
"Concurrent use of a Handheld Forced Cold Air Device Minimizes Patient Discomfort during Fractional Photothermolysis." Dermatologic Surgery. 2005 Sept.
Are Fractional Laser Treatments Appropriate for Men? 
Both men and women can benefit from fractional laser treatments. More than 75,000 men underwent laser skin resurfacing procedures in 2018, according to the American Society of Plastic Surgeons. Men often seek treatment for acne scarring or anti-aging benefits. Since a man's skin is different from a woman's, specific techniques need to be employed for male patients to ensure they achieve satisfactory results. Our board-certified dermatologists are well-versed in treating male skin and will customize your treatment at the Laser & Skin Surgery Center of New York to ensure the best possible results.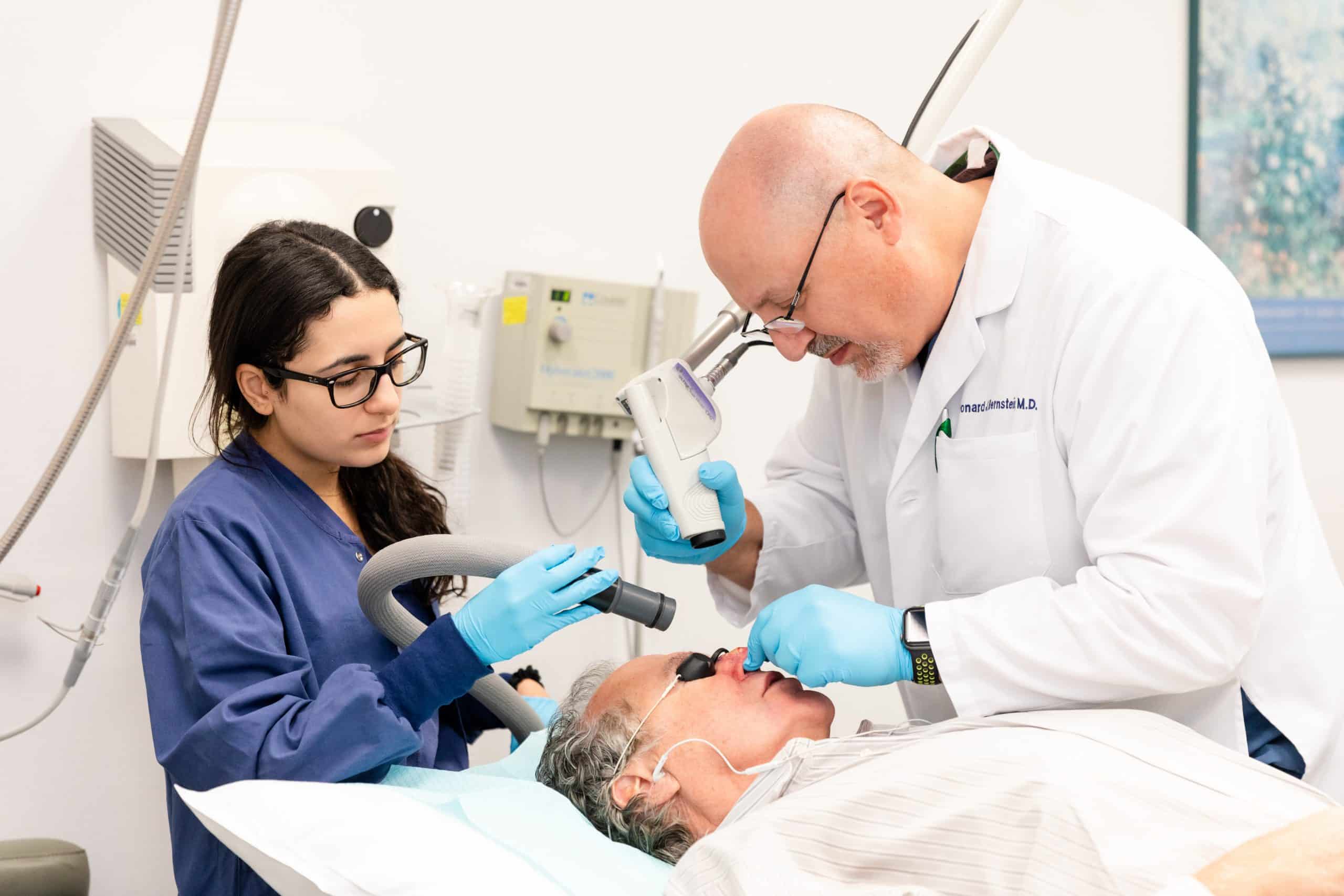 Fraxel and Fractional Laser Treatments 
Q: Are Fractional Laser Treatments Safe?
A: When performed by an experienced, board-certified dermatologist, fractional laser treatments are very safe. Because the laser only targets part of the tissue, the treatment can work deep into the dermis with minimal discomfort and downtime. This means positive results for you without a crimp in your daily routine. Fraxel, one of the most popular fractional lasers today, was approved for skin resurfacing in 2004, giving it an extended track record of safety and efficacy. 
Q: Does A Fractional Laser Treatment Hurt?
A: We usually perform our fractional laser treatments using a topical numbing cream so our patients are comfortable throughout their procedure. During your treatment, it might feel like prickles on your skin or you could experience the sensation of heat. Integrated cooling helps us maintain a comfortable skin temperature throughout the session. Patients generally find the fractional laser to be a comfortable, positive experience overall. 
Q: What Side Effects Are Associated With Fractional Laser Treatments?
A: Side effects will vary, based on the intensity of the treatment. Patients may experience redness similar to a sunburn, mild swelling and itching. Most side effects subside without any intervention within a day or two. It is very important to protect your skin from the sun after a Fraxel treatment for at least two weeks to avoid damaging vulnerable skin.
Q: How Many Fractional Laser Treatments Will I Need?
A: Most patients will see best results with a series of Fraxel treatments. Clinical studies indicate the most popular protocol is 3-5 treatments, spaced 2-4 weeks apart. However, your specific plan will be based on your precise needs and the goals you hope to achieve. Our doctors have the experience and expertise to customize treatment plans to each patient to ensure the best possible results. 
Q: When Will I See Results From My Fractional Laser Treatment?
A: Improvements may begin soon after treatment, but they will continue to progress for months afterward. Most patients will achieve their full results within 3-6 months after the skin has fully healed. 
Q: How Often Can I Get Fractional Laser Treatments?
A: Most patients schedule a series of treatment sessions, with each session approximately 2-4 weeks apart. Once the initial results are met, touch-up treatments can be performed as needed to maintain your refreshed complexion.
Scars are often unwanted reminders of medical conditions, injuries, trauma, or surgery. When they are noticeable, they can also lead to significant embarrassment and self-esteem. Fortunately, there are ways to treat scars today that do not involve incisions, anesthesia, and downtime.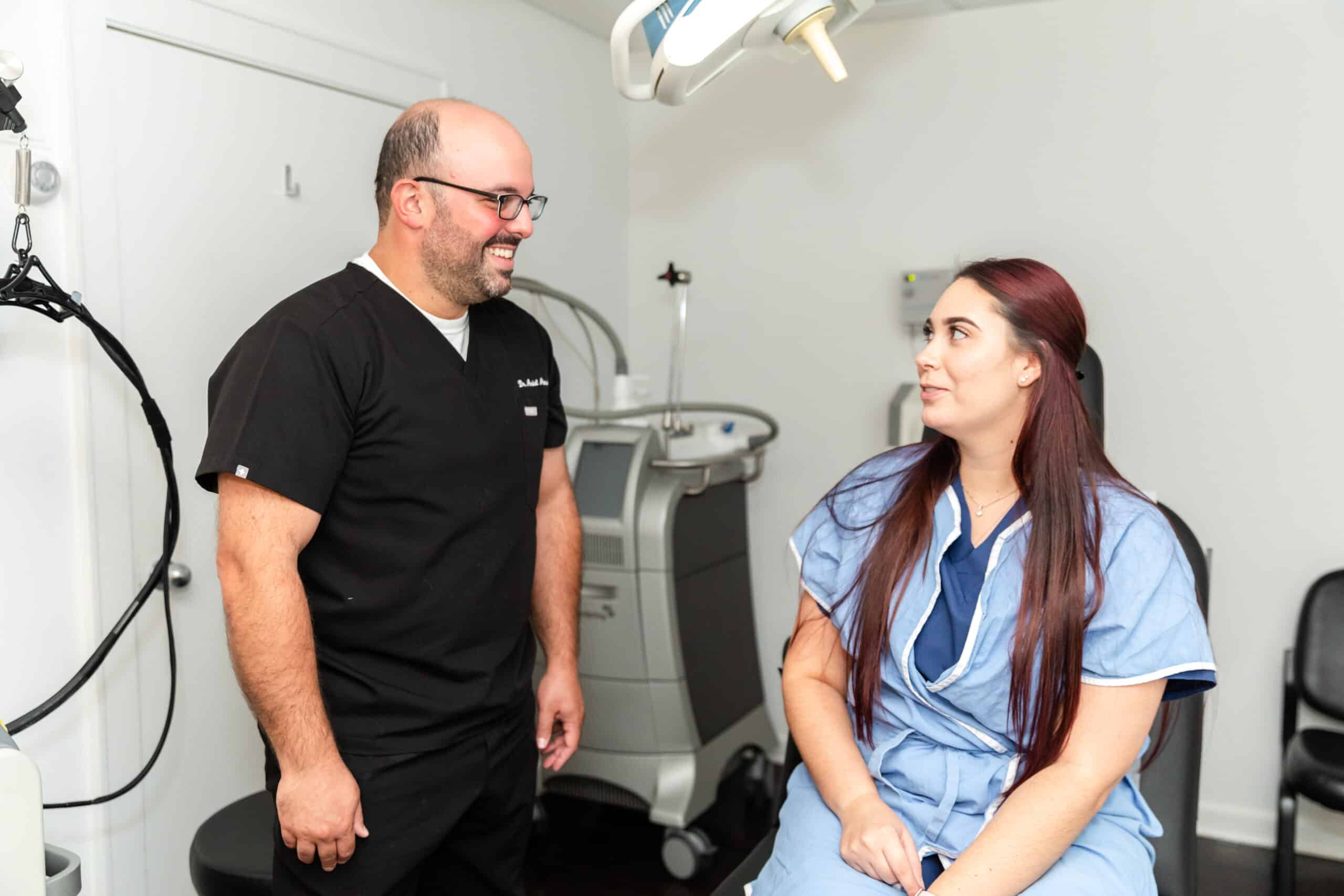 Body contouring addresses stubborn fat, skin laxity, or cellulite. Our board-certified physicians have been involved in clinical trials to develop new technology that provides superior treatment options. We offer treatments for cellulite, skin tightening, and fat reduction.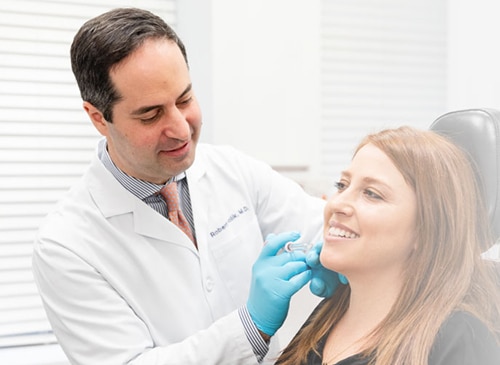 Laser & Skin Surgery Center of New York's filler treatments are always performed by board-certified physicians who have extensive experience with injectables. When you come to us for cosmetic care, you can be confident that you can safely achieve a perfectly natural look.
WHAT you are looking for?
Our 30,000+ sq foot dermatology center in New York is the most comprehensive, state-of-the-art laser and cosmetic skin surgery center in the world. Over the past 30 years we have contributed to the development and testing of many devices, fillers and treatments that are now standard care, so our patients know they are always receiving the most innovative, cutting-edge treatment available.
Pay Online for Patients of Drs. Geronemus, Anolik, Bae & Seidenberg
Pay Online for Patients of Drs. Abraham, Bernstein, Krant, Shelton, Stern, Weiss, Hoffman, Shim, Murphy-Rose, Wilson, and Petratos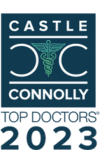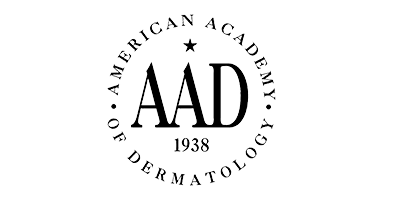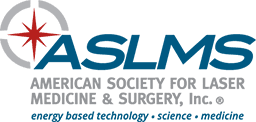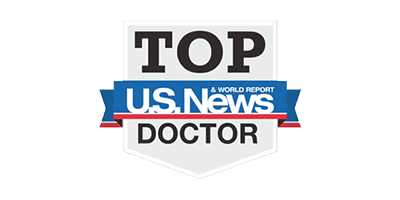 By LASER & SKIN SURGERY CENTER OF NEW YORK® | © 2023 All Rights Reserved. Design & Development by Goldman Marketing Group | Sitemap | Privacy Policy | The information available on this web site is provided for informational purposes only. This information is not intended to replace a medical consultation where a physician's judgment may advise you about specific disorders, conditions and or treatment options. We hope the information will be useful for you to become more educated about your health care decisions. If you are vision-impaired or have some other impairment covered by the Americans with Disabilities Act or a similar law, and you wish to discuss potential accommodations related to using this website, please contact us at (212) 941-5055.
*MDs perform 100% of all medical and cosmetic treatments.