Homepage // Blog / Laser Hair Removal
What To Ask Your Dermatologist Before Getting Laser Hair Removal
Unwanted or excess hair can be challenging to continuously manage—not to mention, a real confidence buster. No need to cover up; laser hair removal is a safe and effective removal method compared to other painful and repetitive options like waxing, plucking, and cream depilatories.
Laser & Skin Surgery Center of New York is a leader in developing and testing lasers for long-term hair removal. Our center was one of two locations that performed early research on the technique, based on the idea of using lasers for hair removal several years before it became commercially viable. With more than 100+ lasers and devices, our center can achieve optimal results for all skin types using different hair removal lasers.
Laser hair removal is unlike waxing, sugaring, plucking or chemical depilatories. Lasers produce long-lasting effects while other options are only temporary. Our expert dermatologists perform all of our laser hair removal procedures personally, to ensure the safety and efficacy of every treatment.
Although similar laser devices are used in spas, laser hair removal centers and other medical specialty offices, the energy used to treat clients in these locations is lower than what we would choose to use. Lower energy settings mean lower efficacy and can paradoxically cause hair to grow or become more coarse.
Before jumping into a laser hair removal procedure, there are a few questions you should be ready to ask.
What Are the Risks and Side Effects of Laser Hair Removal?
Laser hair removal is a safe procedure with minimal risks and side effects when you work with an experienced, board-certified dermatologist. Skin irritation is the most common side effect of the removal process, but other side effects include:
Redness

Swelling

Tenderness
The severity of side effects depends on skin type, hair color, treatment method, and appropriate pre-and post-care. Skin can have different reactions based on these criteria, including skin lightening or darkening, which can be temporary or permanent. Less likely side effects include pigment changes, blistering, crusting, scarring, paradoxical hair growth, and changes in skin texture. 
Lasers for hair removal can be used on all body surfaces except the eyelids and are not used to shape brows. They can be used on the space between the brows, however. 
Because all of our laser hair removal treatments are performed by our board-certified dermatologists, risks are minimized. We understand how to customize treatments to each patient, based on their precise skin and hair color, as well as their cosmetic goals. 
How Many Sessions Will I Need to Achieve Desired Results?
The average patient needs 5-8 treatment sessions to effectively remove hair from the desired location but that number can vary based on the amount of hair and the size of the treatment area. Laser hair removal is most effective at treating hair in the anagen stage, which is the phase when hair  is actively growing. Because not all hair is in the anagen stage at the same time, some patients may need more treatments than others. It is recommended to wait four to ten weeks between treatments.
Our dermatologist will walk you through the process and determine how many treatments are necessary to achieve your desired results.
What Areas Can Be Treated With Laser Hair Removal, and Is It Safe for All Skin Types?
Lasers effectively remove hair from a range of body parts on men and women, including:
Back and shoulders

Chest and abdomen

Bikini line and buttocks

Legs, feet, and toes

Upper lip

Ears

Underarms

Arms, hands, and fingers
Laser hair removal is safe for nearly all skin tones and skin types. Different types of hair removal lasers can be used to effectively remove hair from dark and light skin tones. An Alexandrite or Diode laser works best for light-skinned patients, and Nd:YAG lasers work best on darker-skinned patients. There are some hair colors that cannot be treated, including:
While laser hair removal can still be performed on these hair colors, it is critical to seek a dermatologist with experience treating them due to increased chances of burns and ineffective treatment results. Laser & Skin Surgery Center of New York has skilled dermatologists with experience treating a range of patients with different lasers and techniques.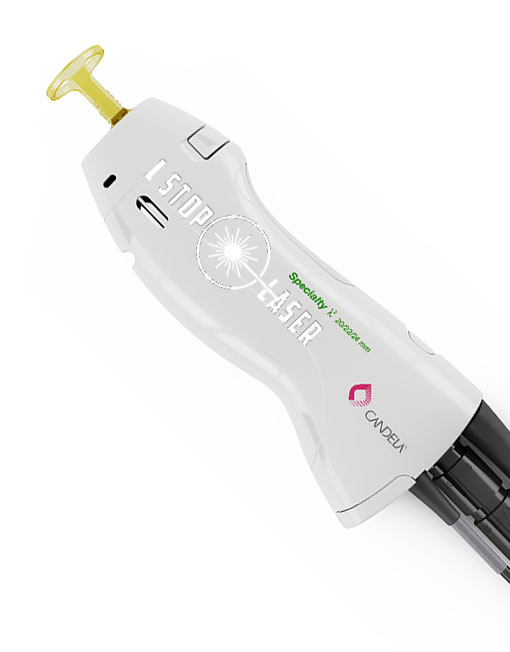 Are There Any Pre-treatment or Post-treatment Instructions That I Should Follow?
Preparing for your laser hair removal treatment is simple. Two weeks before your treatment:  
Avoid sunburns and extensive sun exposure – sun tans require us to use lower laser energies, which are less effective and increase your risk for side effects

Do not use retinol or bleaching lotions

Consult your primary doctor and stop taking photosensitive medications

Shave a day or so before your appointment

If you have herpes or cold sores, we will prescribe medication to take for a day or two to lower your risk for side effects
After your treatment, there are some important tips to remember:
Cold packs can offer relief immediately following treatment, but tenderness and redness usually only persist for a few hours

Avoid exercise and other intensive activities

Apply sunscreen on the treatment area when outdoors

Do not apply cosmetic makeup on the treatment area until completely healed

Clean the area daily

Schedule a follow-up appointment per your dermatologist's recommendation
Will the Treatment Hurt, and Is There Anything I Can Do to Make It More Comfortable?
Hair removal lasers penetrate the skin using heat and destroy hair follicles to prevent growth. The procedure can cause a brief sensation, like a rubber band snap, but should not be painful. We offer topical numbing cream before the procedure for patients worried about pain during their appointment. Lasers also feature a cooling device to counteract the heat.
What are the Long-Term Benefits Of Laser Hair Removal?
Laser hair removal is not always a permanent solution to prevent hair regrowth. It is a highly effective treatment option to eradicate 70% – 80% of hair growth, and the remaining hairs will be finer, thinner, and lighter. While new follicle growth is possible, treatment results can last more than six months before a follow-up treatment is required. Benefits of laser hair removal include:
Safely removes unwanted or excess hair

No other hair removal methods are needed

Remaining hairs are finer, thinner, and lighter

Long-lasting results, with permanent hair reduction for many patients
Schedule Your Hair Removal at Our New York Office
Ready to talk to our board-certified dermatologists about laser hair removal? Contact us at Laser & Skin Surgery Center of New York today.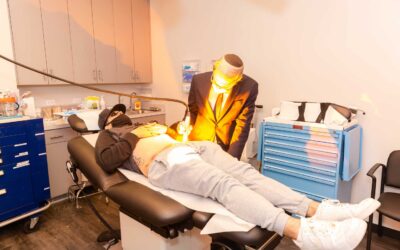 Homepage // Blog / Best treatments for all types of scars explainedOnce a scar forms, it becomes a lasting mark on your skin. Fortunately, the world of cosmetic treatments offers a range of powerful lasers and solutions to minimize their appearance. Selecting the...
Pay Online for Patients of Drs. Geronemus, Anolik, Bae & Seidenberg
Pay Online for Patients of Drs. Abraham, Bernstein, Krant, Shelton, Stern, Weiss, Hoffman, Shim, Murphy-Rose, Wilson, and Petratos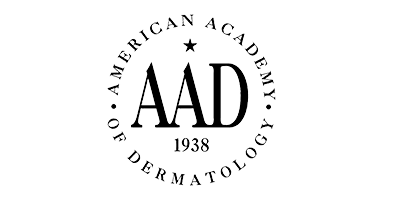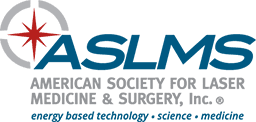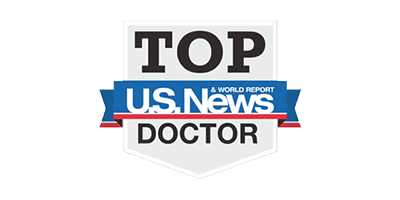 By LASER & SKIN SURGERY CENTER OF NEW YORK® | © 2023 All Rights Reserved. Design & Development by Goldman Marketing Group | Sitemap | Privacy Policy | The information available on this web site is provided for informational purposes only. This information is not intended to replace a medical consultation where a physician's judgment may advise you about specific disorders, conditions and or treatment options. We hope the information will be useful for you to become more educated about your health care decisions. If you are vision-impaired or have some other impairment covered by the Americans with Disabilities Act or a similar law, and you wish to discuss potential accommodations related to using this website, please contact us at (212) 941-5055.
*MDs perform 100% of all medical and cosmetic treatments.
Our board-certified dermatologists in New York City are all fellowship-trained and uniquely trained in lasers and technology, cosmetic and medical dermatology, and skin surgery. Together they are highly acclaimed world experts with thousands of articles published, countless TV and media appearances, and hundreds of years of combined experience.
Our plastic surgeons bring years of experience in helping patients achieve all their aesthetic goals through surgical procedures. Every treatment is fully customized to the precise needs of each patient for results that are natural and beautiful.