Homepage // Blog / 5 Ways to Love Your Look
5 Ways to Love Your Look in 2022
Everyone wants to look and feel their best, and most people have specific areas they'd like to improve. Maybe you'd like smoother, tighter, more youthful skin or fuller lips. Or maybe you'd like to rid yourself of varicose or spider veins or have a leaner, firmer body.
These goals are within your reach in 2022, and the board-certified dermatologists and plastic surgeons at Laser & Skin Surgery Center of New York in Manhattan and Southampton can help you achieve them. Our physicians help patients achieve their aesthetic goals with a full range of surgical and non-surgical treatments.
1. Love Your Skin with a Fractional Laser Treatment
Fractional laser resurfacing is a treatment that rejuvenates the skin at the cellular level by stimulating collagen production—improving the appearance of aging skin, sun damage, acne scars, surgical scars, and melasma on the face, neck, and hands.
The laser creates tiny channels deep in the dermal layers, leaving the surrounding skin untouched, ensuring an effective treatment with less downtime. Fractional laser treatments boost collagen levels deep within the dermal structure. Collagen supports the dermal layers to give skin its smooth, supple appearance.
As we age, our bodies produce less collagen, which leads to skin laxity and the formation of wrinkles. We can restore the youthful vibrancy the skin loses over time by prompting the body to produce more collagen.
Side effects vary depending on how deep the laser penetrates your skin. Your doctor can determine what level is right for your skin condition. Patients may experience swelling, tenderness, redness, crusting, and flaking as fresh, new skin emerges. Improvements develop gradually in the days, weeks, and even months after your procedure. Fractional treatments are often combined with other laser treatments, fillers, and Botox to optimize results.
2. Love Your Lips with Injectable Dermal Fillers
Full, pouty lips are in style, and Juvederm Volbella® and the experts at LSSCNY can help you get them. Volbella is a hyaluronic acid (HA) injectable filler designed specifically for lip plumping and shaping, creating lips that feel natural and soft and allowing more natural movement of the lips after treatment. Volbella is also effective for smoothing the fine lines around your lips. We offer a wide range of HA fillers and will select the best one for you based on your precise needs and goals.
Topical anesthetic and nerve blocks are available for your comfort during the procedure. You may experience swelling for 1-2 days after your treatment. Expect to see results as soon as the swelling goes down. The improvements from Kysse can last up to a year, which is longer than most other lip fillers.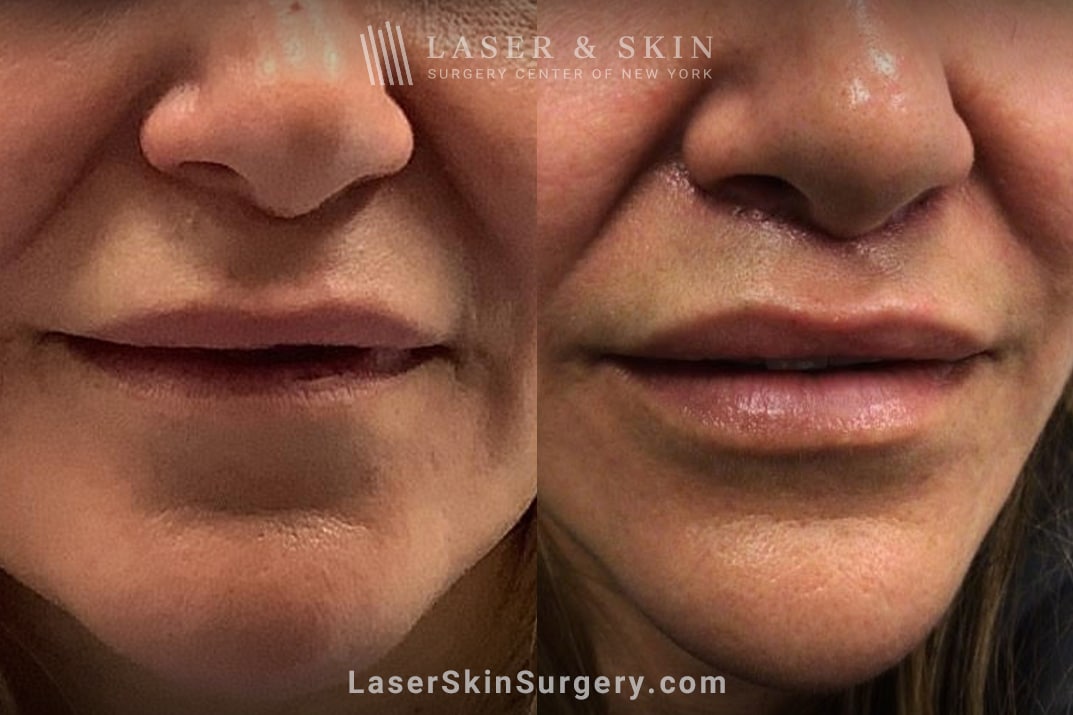 3. Love Your Neck and Jawline with Our Skin Tightening Treatments
Skin laxity is a natural part of aging. We have an abundance of collagen when we're young, but production starts decreasing as early as our 20s and continues throughout our lives. As collagen levels decline, the skin becomes loose and facial wrinkles start to appear. Skin tightening treatments reverse this process, restoring youthful firmness and smoothness.
The experts at LSSCNY In Manhattan and Southampton use various technologies to restore collagen production to tighten and firm the skin of the face, neck, jawline, chest, and upper arms. These treatments work deep into the dermal layers to promote changes to the skin at a cellular level. The result is naturally firmer and more youthful skin. Treatment options include Genius and Morpheus RF microneedling, ThermiTight, and Thermage, as well as the two treatments listed below.
Topical and local anesthesia, IV sedation, and nitrous oxide are all available to ensure your comfort based on the intensity of the procedure. Multiple sessions may be needed to achieve your goals. Side effects depend on the skin tightening treatment you and your doctor choose, but redness, mild swelling, and bruising can be short-term side effects of these procedures.
The onset of visible improvement varies with the selected treatment. Some provide immediate results, while the effects of other treatments may take up to one month or even longer to become fully visible.
Sofwave
Offered in LSSCNY's Manhattan clinic, Sofwave is a new, non-invasive skin tightening approach that uses cutting-edge ultrasound technology to stimulate collagen production. You can expect to see lifted, tight, firm skin immediately, with results that continue to improve over three months.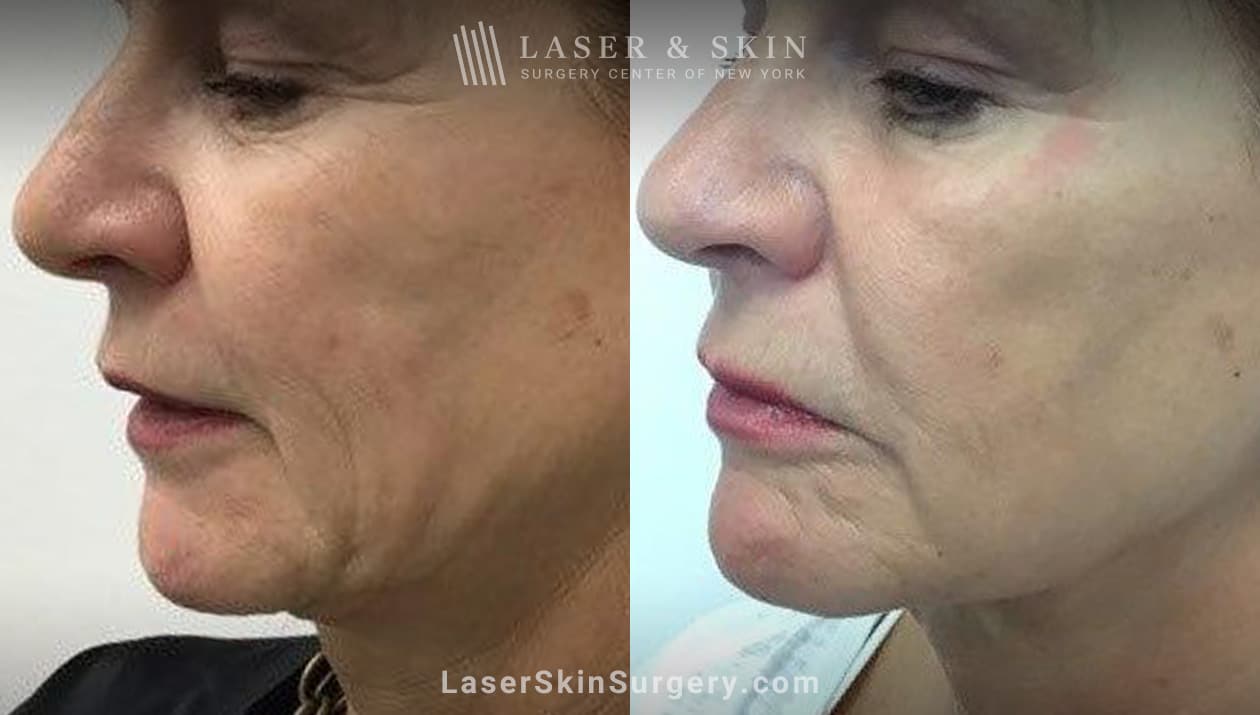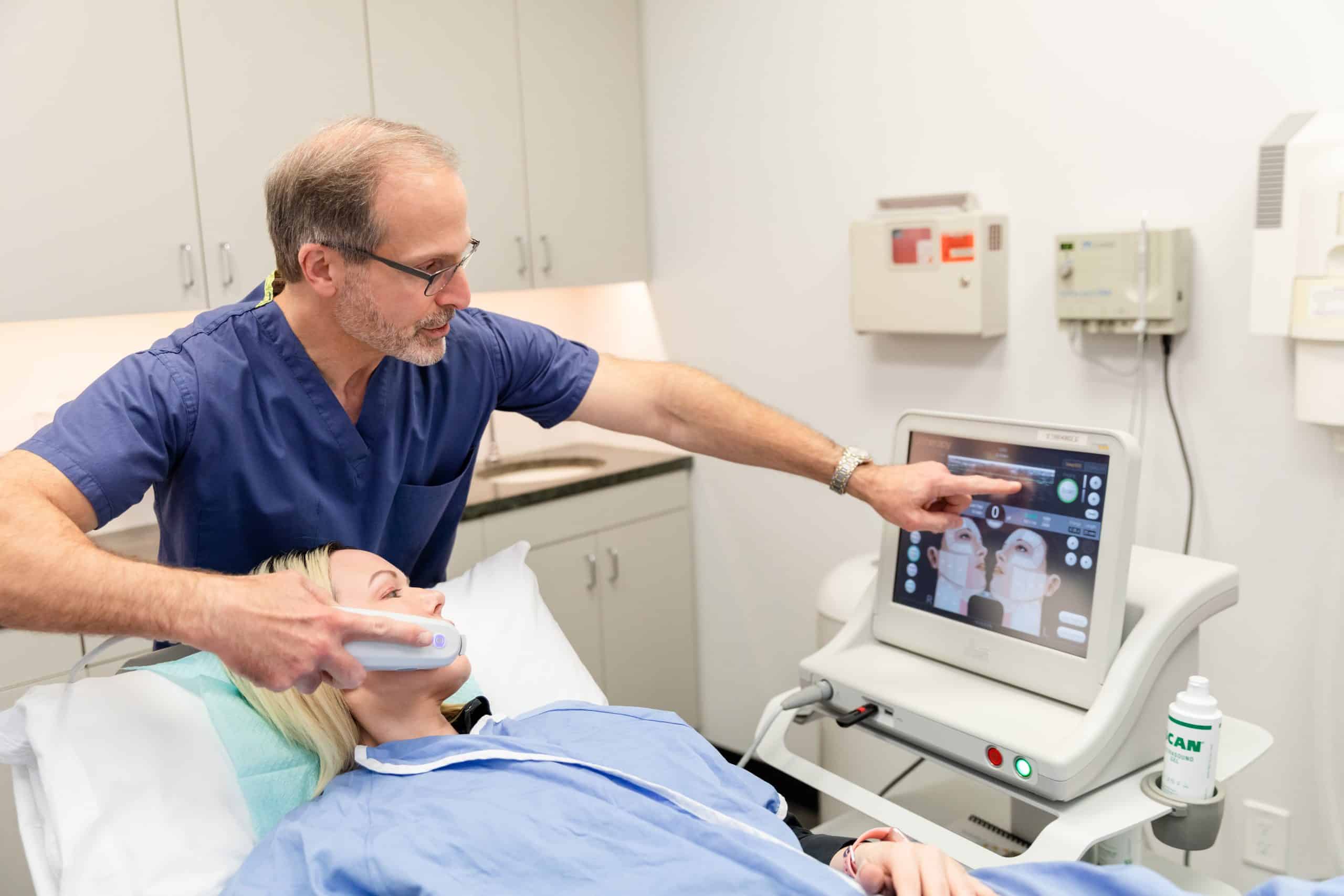 Ultherapy
Also using state-of-the-art targeted ultrasound technology, Ultherapy is a non-surgical skin tightening treatment that treats skin laxity and fine lines and wrinkles on the face, neck, and chest. Full results become visible in 2-3 months. This procedure is effective on deeper wrinkles and moderate skin laxity, but can also be more uncomfortable. We will determine the best treatment for you based on your precise needs and goals.
You may experience a slight tingling, swelling, and redness immediately after your treatment, which should subside within 24-48 hours. Most patients do not take any time off work or other activities after these sessions.
4. Love Your Legs with Effective Vein Treatments
Do you hide your legs under pants and jeans even when the temperature starts to rise? Visible veins are a common problem for both men and women. While they aren't typically a serious medical concern, they can be a cosmetic embarrassment. Sclerotherapy eliminates spider veins and varicose veins from the legs without anesthesia or downtime, while CoolTouch CTEV is an effective solution for larger, bulging varicose veins.
For your comfort, your doctor will administer a topical anesthetic before treatment. Sclerotherapy uses a solution injected directly into the visible vein. The solution seals the vein closed so that it collapses, and the body reabsorbs it over time. The vein is eliminated within 3-6 months, and the results are long-lasting. Some patients may require more than one treatment for best results. 
CoolTouch CTEV uses laser ablation, which involves insertion of a narrow fiber into the visible vein that emits laser energy to collapse the vessel. Like sclerotherapy, the vein seals closed and the body reabsorbs it over time. Blood naturally reroutes to healthy veins nearby. Results are visible in 1-2 weeks.
You may experience swelling, redness, and bruising at the injection sites for a few days following your treatment. Compression stockings are recommended to promote healthy blood flow and healing to the area.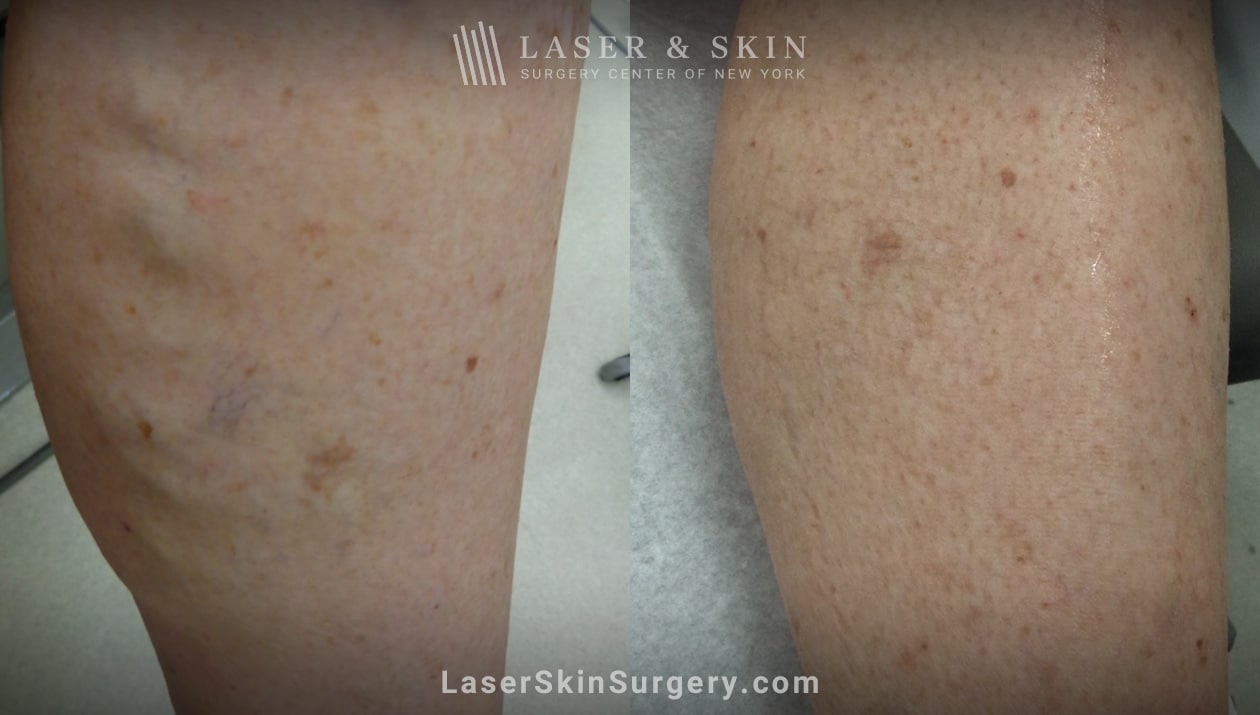 5. Love Your Body with Non-Surgical Body Contouring
Stubborn fat can appear nearly anywhere on the body and is often resistant to diet and exercise. CoolSculpting Elite is a non-surgical body contouring treatment that uses controlled cooling to destroy fat cells and create a slimmer, sleeker shape anywhere stubborn fat forms—including the thighs, hips, flanks, abdomen, arms, and back.
Clinical studies show up to a 20% reduction of fat in the treatment area. Multiple treatments may be necessary for the best outcome. Full results become visible in 4-6 months. Post-procedure, patients may experience tingling, temporary tenderness, swelling, redness, mild bruising, and temporary cramping or dulling of sensation.
The latest technology in body sculpting, CoolTone uses electromagnetic muscle stimulation to strengthen, firm, and tone the abdomen, buttocks, and thighs to create aesthetically pleasing contours. One half-hour session is the equivalent of hundreds of crunches, but without the sweat. Four treatments performed within a two-week period will deliver the best results.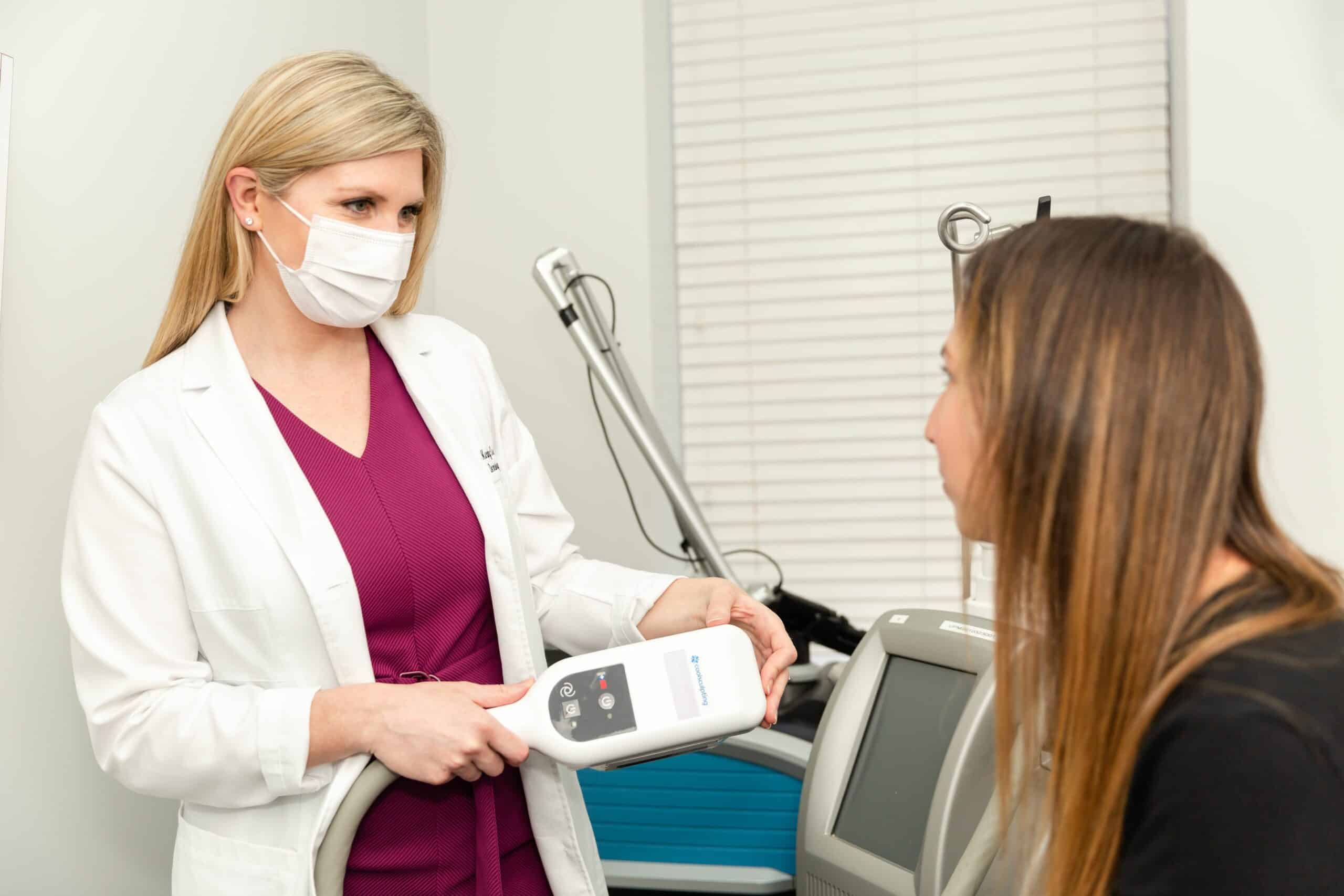 After the procedure, patients may experience temporary muscle pain, muscular spasm, joint or tendon pain, and skin redness. Symptoms can feel similar to what you might experience after a strenuous workout.
Some patients may benefit from skin tightening after their body contouring treatment to ensure the smoothest possible contour. We can use Thermi, Thermage, Genius and Morpheus RF microneedling to put the finishing touches on your body contouring plan.
CONTACt our dermatologists and Make 2022 Your Most Beautiful Yet
A new year, a new you! Schedule the treatments that will achieve your desired results for a beautiful 2022. To get started, contact the Laser & Skin Surgery Center of New York today to schedule your consultation with a board-certified dermatologist at either our Manhattan or Southampton office.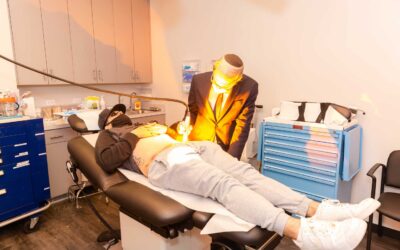 Homepage // Blog / Best treatments for all types of scars explainedOnce a scar forms, it becomes a lasting mark on your skin. Fortunately, the world of cosmetic treatments offers a range of powerful lasers and solutions to minimize their appearance. Selecting the...
Pay Online for Patients of Drs. Geronemus, Anolik, Bae & Seidenberg
Pay Online for Patients of Drs. Abraham, Bernstein, Krant, Shelton, Stern, Weiss, Hoffman, Shim, Murphy-Rose, Wilson, and Petratos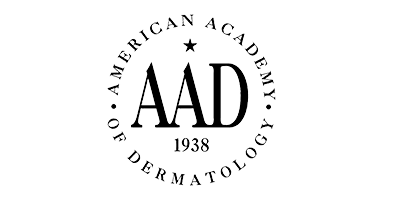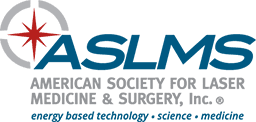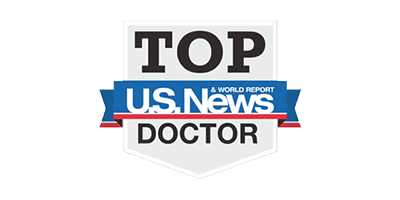 By LASER & SKIN SURGERY CENTER OF NEW YORK® | © 2023 All Rights Reserved. Design & Development by Goldman Marketing Group | Sitemap | Privacy Policy | The information available on this web site is provided for informational purposes only. This information is not intended to replace a medical consultation where a physician's judgment may advise you about specific disorders, conditions and or treatment options. We hope the information will be useful for you to become more educated about your health care decisions. If you are vision-impaired or have some other impairment covered by the Americans with Disabilities Act or a similar law, and you wish to discuss potential accommodations related to using this website, please contact us at (212) 941-5055.
*MDs perform 100% of all medical and cosmetic treatments.
Our board-certified dermatologists in New York City are all fellowship-trained and uniquely trained in lasers and technology, cosmetic and medical dermatology, and skin surgery. Together they are highly acclaimed world experts with thousands of articles published, countless TV and media appearances, and hundreds of years of combined experience.
Our plastic surgeons bring years of experience in helping patients achieve all their aesthetic goals through surgical procedures. Every treatment is fully customized to the precise needs of each patient for results that are natural and beautiful.