Known as axillary hyperhidrosis, this condition results in abnormally excessive sweating of the underarms or face.
There's nothing more embarrassing than pit stains in your favorite shirt. Unfortunately, regular antiperspirants can't always contain axillary hyperhidrosis, but the doctors at the Laser and Skin Surgery Center of New York can help you stop worrying about your excessive sweating with custom-tailored treatment just for you.
Excess sweating and hyperhidrosis can be treated using an energy treatment known as miraDry. Contact your doctor to find out which treatment option is best for you.
miraDry® is a new solution for frustrating and embarrassing underarm sweating. At the Laser & Skin Surgery Center of New York®, we remain at the forefront of technology and became one of the first centers in the world to offer miraDry as a long-term solution for unwanted underarm sweating. We have also conducted clinical trials using the system.
The miraDry procedure is an FDA-approved non-invasive treatment performed in the office. Energy is delivered to the skin surface to eliminate underarm sweat glands. Because the skin is numbed ahead of time, the treatment is painless. After the area is numbed, the microwave energy device is applied to cover the length of the underarm. Just two treatments spaced three months apart are needed.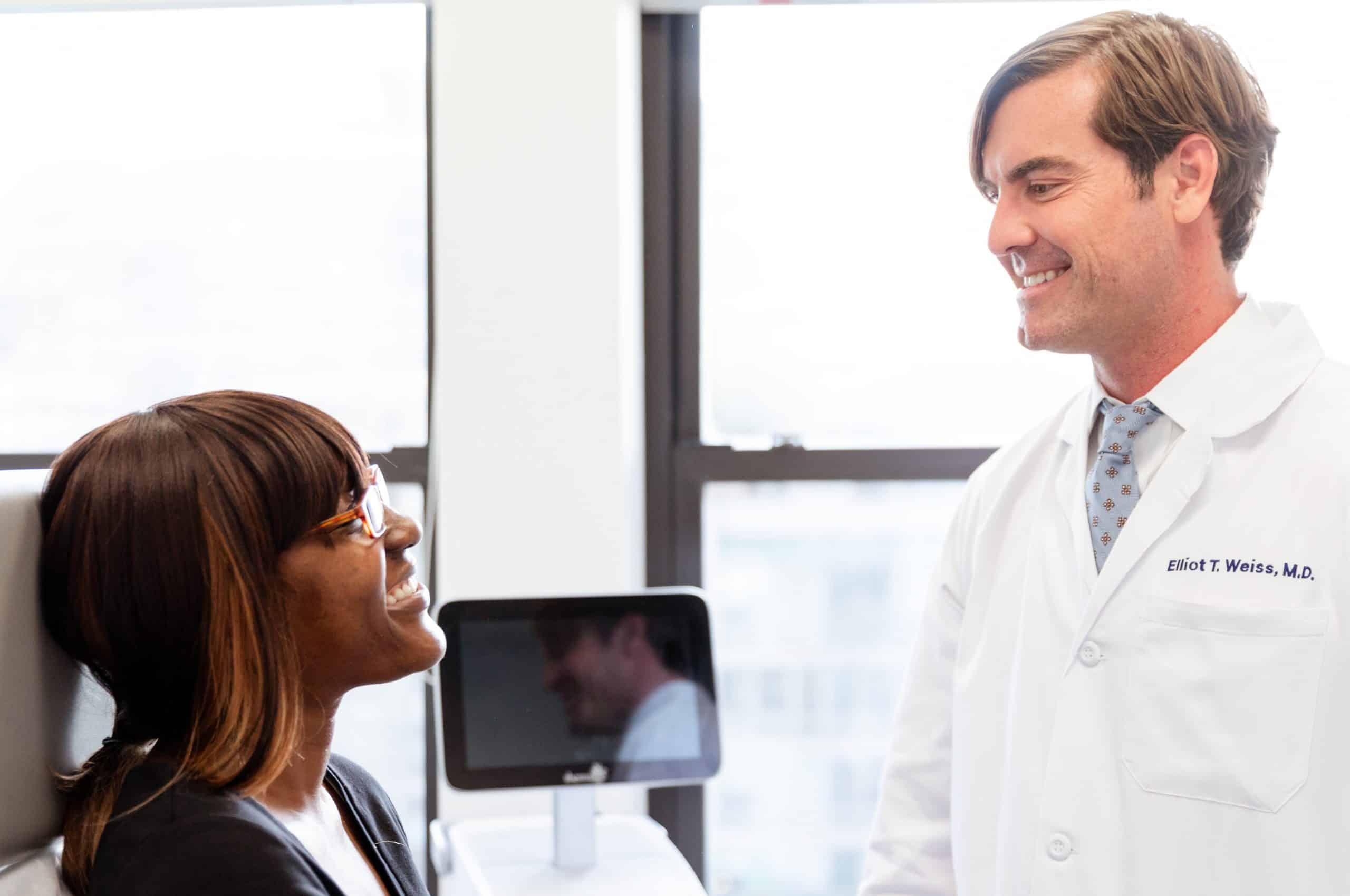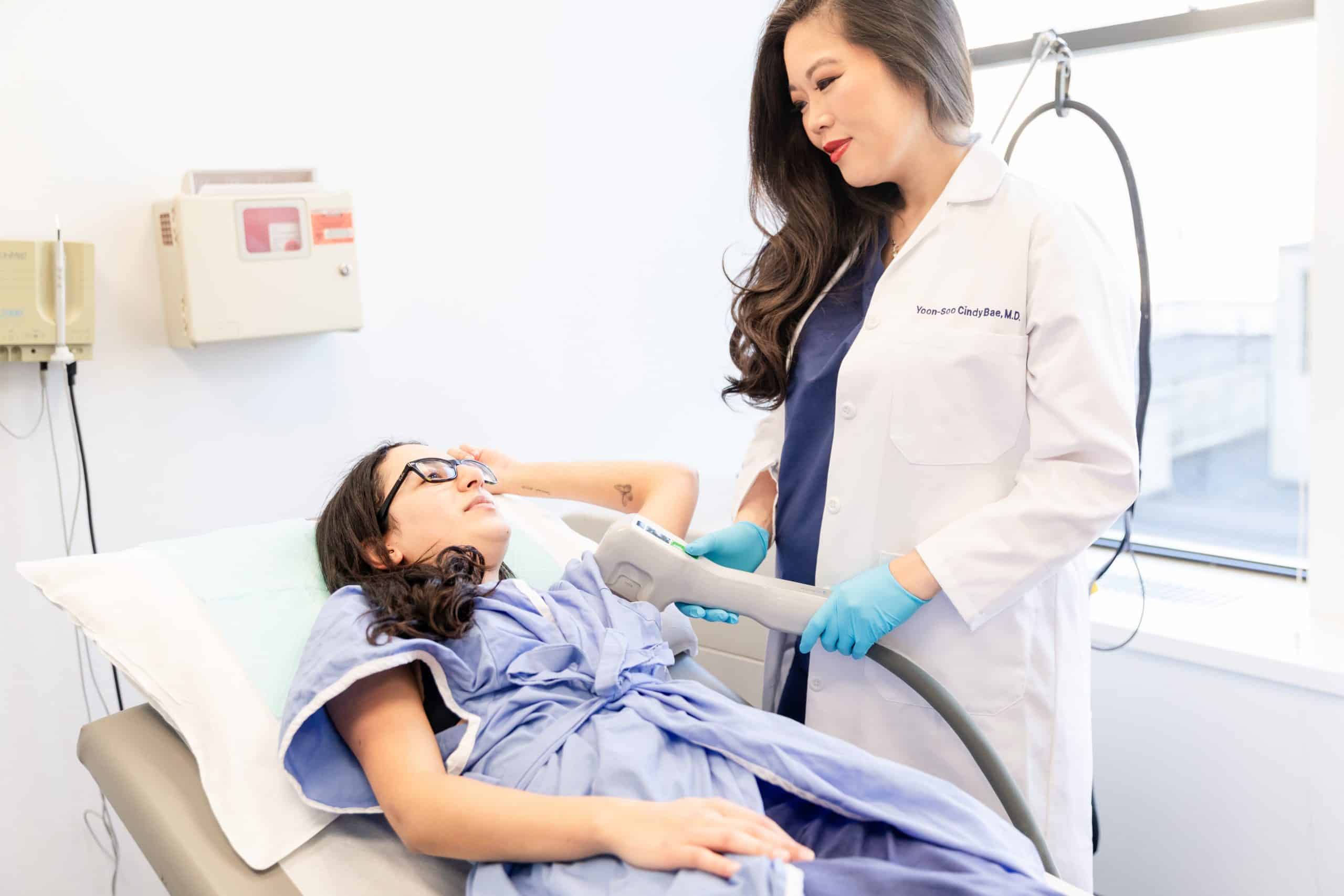 Do miraDry® treatments Hurt? 
Originally designed as a two or three treatment course, updates now allow for a significant reduction in sweat after one relatively painless procedure. In addition, thanks to cutting-edge research conducted at the Laser & Skin Surgery Center of New York, a significant reduction in underarm hair of any color can also be achieved – something never previously possible with laser hair removal.
This condition can be successfully treated in a single, one-hour session with the new miraDry® protocol.
How Long is the Recovery Time After Treatment?
Recovery for hyperhidrosis is usually a matter of days in most cases, and many patients can return to work the next day. To learn more about hyperhidrosis, visit ncbi.nlm.nih.gov
Excess Sweating In The News
Q: Is miraDry Safe?
A: Yes, miraDry is safe. It has been used in over 140,000 treatments worldwide with an excellent safety record. Cleared by the FDA, reductions in underarm sweat can be seen in as little as one appointment.
Q: How Long Does It Take?
A: Appointments for the treatment generally last about one hour.
Q: What Results Can I Expect?
A: Results are immediate and lasting. Once the miraDry treatment eliminates the sweat and odor glands, they're gone for good. The treatment is clinically proven to have an average of 82% sweat reduction and 89% odor reduction. As with any aesthetic treatment, results and experiences vary from patient to patient. 
Q: Are There Any Side Effects?
A: Common side effects include some localized soreness or swelling, and they typically clear within a few weeks. Some patients have short-term altered sensation in the skin of their underarms or upper arms, which gradually disappears.
Q: Is There Any Pain or Downtime?
A: Most patients describe the procedure as painless with little to no downtime. Local anesthesia is administered to the underarms prior to the treatment for patient comfort. Most patients return to regular activity (like returning to work) immediately. Exercise is typically resumed within several days. You may experience swelling, numbness, bruising, and sensitivity in the underarm area for several days after treatment. 
Q: How Many Treatments Will I Need?
A: You can see results in as little as one treatment. However, as with any aesthetic treatment, your physician will determine the best protocol for your desired results.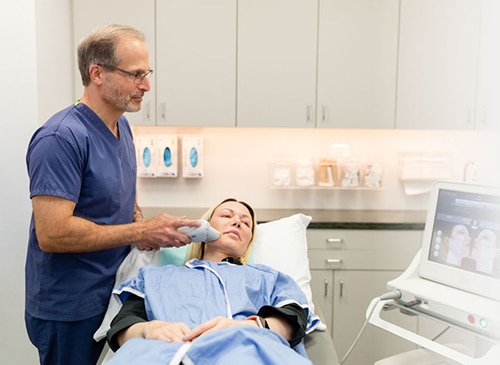 The skin's underlying structure degrades over time, leading to skin laxity and sagging skin. Collagen, the essential protein in our skin, begins to decline as early as our 20s, leaving skin without support from within. Restoring collagen helps to restore the skin's youthful vitality.
Wrinkles are a common and unwanted sign of aging. As you age, your body produces less collagen, creating saggy and wrinkly looking skin. Our customized strategies to combat wrinkles include laser resurfacing, dermal fillers, and wrinkle relaxers.
Age spots and brown spots (also known as sunspots, liver spots, and lentigines) are a consequence of aging and sun exposure. The most effective treatment for eliminating these spots and other skin pigmentation is laser therapy, which usually includes little to no downtime after treatment. 
WHAT you are looking for?
Our 30,000+ sq foot dermatology center in New York is the most comprehensive, state-of-the-art laser and cosmetic skin surgery center in the world. Over the past 30 years we have contributed to the development and testing of many devices, fillers and treatments that are now standard care, so our patients know they are always receiving the most innovative, cutting-edge treatment available.
Pay Online for Patients of Drs. Geronemus, Anolik, Bae & Seidenberg
Pay Online for Patients of Drs. Abraham, Bernstein, Krant, Shelton, Stern, Weiss, Hoffman, Shim, Murphy-Rose, Wilson, and Petratos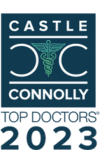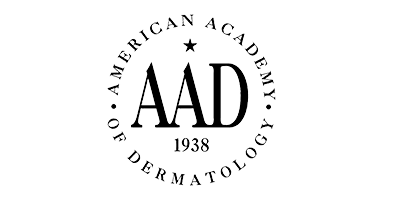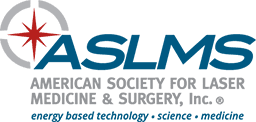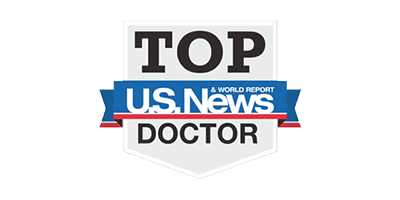 By LASER & SKIN SURGERY CENTER OF NEW YORK® | © 2023 All Rights Reserved. Design & Development by Goldman Marketing Group | Sitemap | Privacy Policy | The information available on this web site is provided for informational purposes only. This information is not intended to replace a medical consultation where a physician's judgment may advise you about specific disorders, conditions and or treatment options. We hope the information will be useful for you to become more educated about your health care decisions. If you are vision-impaired or have some other impairment covered by the Americans with Disabilities Act or a similar law, and you wish to discuss potential accommodations related to using this website, please contact us at (212) 941-5055.
*MDs perform 100% of all medical and cosmetic treatments.