A condition of the lip caused by a lifetime of exposure to the sun. 

Actinic cheilitis is a precancerous condition that gradually appears on the skin as a lesion over time as a result of direct UV exposure. It is different from a typical age spot and can appear as a scaly growth in areas that get extreme amounts of sun exposure, like the face, back of hands, and ears. 
Common symptoms include dry or cracked lips and occasional precancerous lesions. If you are experiencing symptoms of actinic cheilitis, contact a board-certified dermatologist at Laser & Skin Surgery Center of New York today. 
what are these lesions like?
Actinic cheilitis and other pre-cancerous lesions often start out small in size and grow throughout development. Sometimes, it is easier to feel these lesions rather than see them. They tend to be rough and crusty, appearing red, pink, dark, and even similar to your own skin tone. It is common for these lesions to be itchy or inflamed. If left unchecked, these lesions can turn into squamous cell carcinoma.
Devices used to treat this condition:

Topical treatments might include: 
Efudex (5-fluorouracil)
Aldara (imiquimod)
Picato (ingenol mebutate)
You may start to see improvement in the days following your procedure from a dermatologist. However, most patients won't experience their final result until a week or two after treatment.
How Can I Prevent Lesions From Developing?
Stay out of the sun. Direct sunlight can be harsh on the skin. Staying in the shade, wearing sun-protective clothing, and wearing SPF 30 sunscreen can help protect your skin from damage.
Avoid smoking tobacco and drinking alcohol. Tobacco use and alcohol can also damage the skin and lips so stay away from them as much as possible.
Stay hydrated. Drink as much water as you can per day and keep your skin fresh with a moisturizer, preferably one with a minimum of SPF 30.
Learn more about Actinic Cheilitis.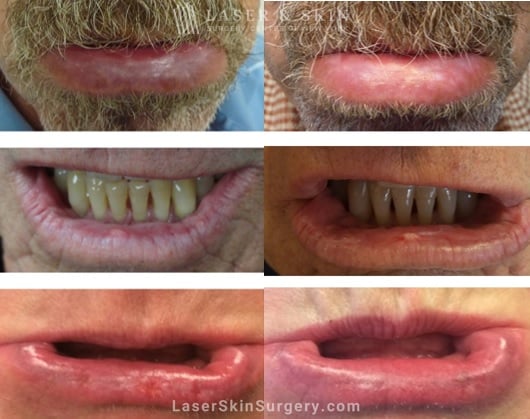 Real Patients Before and After photos
Mohs Micrographic Surgery for the Removal of Skin Cancer on the Nose
Disclaimer: Results may vary from patient to patient. Results are not guaranteed.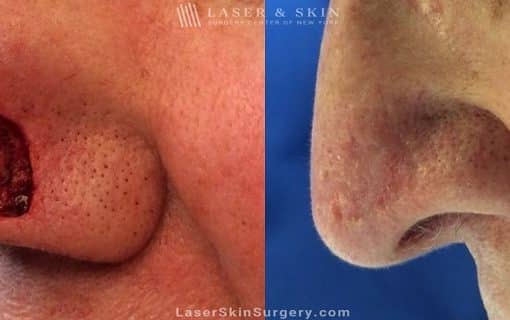 Mohs Micrographic Surgery for the Removal of Skin Cancer on the Side of a Nose
Disclaimer: Results may vary from patient to patient. Results are not guaranteed.
Q: Who Can Develop Pre-Cancerous Lesions?
A: Everyone is at risk to develop a pre-cancerous lesion. Family history, fair skin, light hair and eyes, and UV exposure are all factors that can increase one's risk of developing a lesion. 
Q: How Much Does Treatment Cost?
A: Treatment costs vary from patient to patient depending on the treatment plan. Visit your doctor for a skin consultation to find out more about pricing for your personal plan.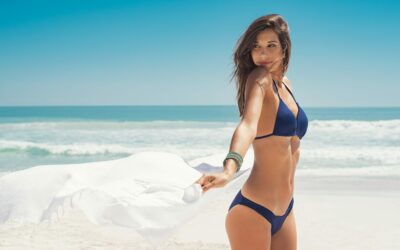 Homepage // Blog / Getting Your Body Ready For a New York SummerStriving to get that dream body, along with perfect skin, can be a struggle for both men and women; the challenge only gets tougher as the summer moves on. Even with diet and exercise, sometimes, you will...
Homepage // Blog / The Perfect Skincare Procedures In New York to Get Post-QuarantineEvolving from quarantine life due to the COVID-19 pandemic is the perfect time to rejuvenate your skin. While you may be behind on some of your touch-up rejuvenation treatments,...
WHAT you are looking for?
Our 30,000+ sq foot dermatology center in New York is the most comprehensive, state-of-the-art laser and cosmetic skin surgery center in the world. Over the past 30 years we have contributed to the development and testing of many devices, fillers and treatments that are now standard care, so our patients know they are always receiving the most innovative, cutting-edge treatment available.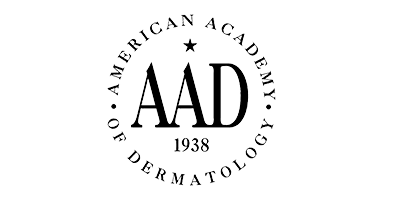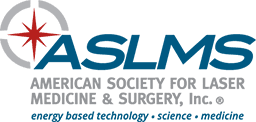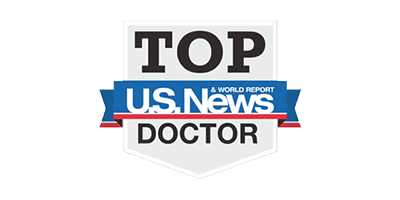 By LASER & SKIN SURGERY CENTER OF NEW YORK® | © 2022 All Rights Reserved. Design & Development by Goldman Marketing Group | Sitemap | Privacy Policy | The information available on this web site is provided for informational purposes only. This information is not intended to replace a medical consultation where a physician's judgment may advise you about specific disorders, conditions and or treatment options. We hope the information will be useful for you to become more educated about your health care decisions. If you are vision-impaired or have some other impairment covered by the Americans with Disabilities Act or a similar law, and you wish to discuss potential accommodations related to using this website, please contact us at (212) 941-5055.
*MDs perform 100% of all medical and cosmetic treatments.