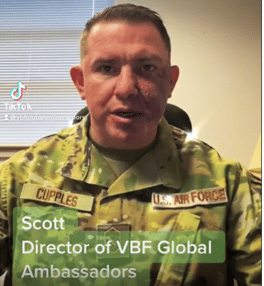 Homepage // Blog / Our Favorite Combination Treatments
One Vet's Story: From Outcast to Ambassador
"What is that red mark on his face? Is it contagious? Are you sure it's just a birthmark?" These were the common icebreaker questions and comments that Scott Cupples, who has a port-wine stain on his face, constantly heard in grade school. But years later, he would find a safe haven through the Vascular Birthmarks Foundation (VBF). This international charitable organization supports those affected by a vascular birthmark, anomaly, tumor, or syndrome, linking them to the appropriate medical professionals for evaluation and treatment.
The physicians at the Laser & Skin Surgery Center of New York® are renowned experts in a wide variety of laser birthmark treatments, allowing us to treat numerous patients that may have difficulty finding help elsewhere. We also offer a dedicated portion of our Manhattan and Southampton, New York medical clinics to treating patients of all ages with port-wine stains.
Dr. Roy Geronemus actively works with the VBF to provide active duty or retired veterans such as Scott with free laser treatments. Scott was the first active-duty military patient Dr. Geronemus treated. We're sharing his story to shed light on how individuals like him could benefit from the many vascular treatment options available today.
Scott Cupples was born in 1983 with a port-wine stain (PWS). He doesn't recall when he first became aware of his birthmark but can remember all the stares, rude comments, and anxiety over being bullied for his appearance. He told Love What Matters, "There are many things that make us all different, but none quite like growing up with a facial abnormality."
When he was older and asked about his birthmark, his father responded that Scott's pediatrician had advised him to wait and see if the birthmark would lighten on its own. They did not know that taking that advice would allow his birthmark to become thicker and darker over time.
Scott's family moved frequently, and he attended over half a dozen elementary schools by fifth grade. It was a repetitive process of facing new classmates who would constantly question him about his birthmark. He eventually earned the nickname 'Two-Face' (from the Batman comics) and dealt with significant bullying throughout his school years.
Scott never had a girlfriend in high school, did not go to the prom, and never volunteered in activities that required interaction with new people. He found a comfort zone within his immediate group of friends and sports such as football and wrestling. He explains, "Being different gave me a chip on my shoulder and created a 'me against the world' mentality that I believe was fundamental in the man I've become today."
Scott gained confidence as he approached adulthood and joined the United States Air Force. He also decided to move forward with laser treatments, but six days before his first session, Scott received news that he would be deployed to the Middle East. His laser treatments were delayed, and sun exposure only aggravated his PWS. His birthmark evolved from light pink to an angry red, with elevated lesions called nodules. 
It was around this time that Scott met a woman whose daughter had a similar vascular birthmark. She convinced him to go online and reach out to other people with birthmarks. It opened up a whole new world for Scott, and it changed his life.
Scott found the Vascular Birthmarks Foundation. In 2016, Dr. Linda Rozell-Shannon, Ph.D. (President & Founder of VBF), reached out to Scott, invited him to her annual conference, and informed him about free laser treatments. Not only was Scott introduced to hundreds of people affected by vascular birthmarks, but he finally underwent treatments for his birthmark. 
Weeks later, Dr. Linda reached out and asked Scott if he wanted to be part of her foundation. They launched VBF's Global Ambassador program within a few months – an international network of people affected by vascular birthmarks. As the Director of the program, Scott has made thousands of friends with people with birthmarks worldwide.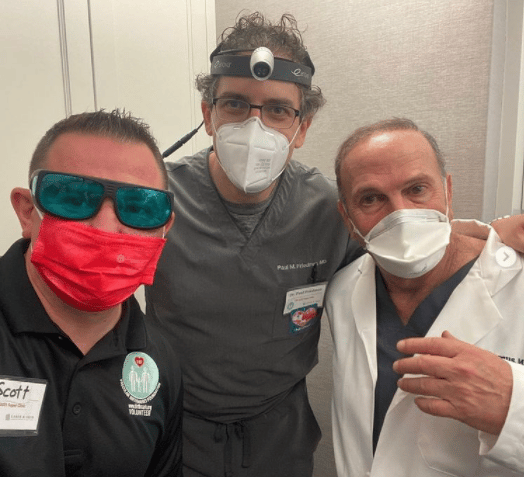 Dr. Linda works with Dr. Geronemus to provide continuing treatments on his PWS for free. To date, Scott's nodules are gone, and his birthmark is significantly lighter than when he began laser treatments in 2016.
What are Vascular Birthmarks?
Vascular birthmarks develop when blood vessels near the skin's surface do not form correctly, creating an overgrowth of cells. The most common type of vascular pigmentations include:
Port-Wine Stains: This birthmark is caused by dilated capillaries under the skin that create a significant red or pink mark. They most often appear on the face, neck, arms, and legs. Some can be quite large, covering a substantial portion of the face or limb. 
Hemangiomas: This mark consists of a collection of large blood vessels that typically begin growing shortly after birth. The deep pigmentation may look like a red spot (strawberry mark). 
Venous Malformations: These malformations are caused by defects within the veins and can often resemble a varicose vein. The markings are a blue color since they are deeper beneath the skin's surface.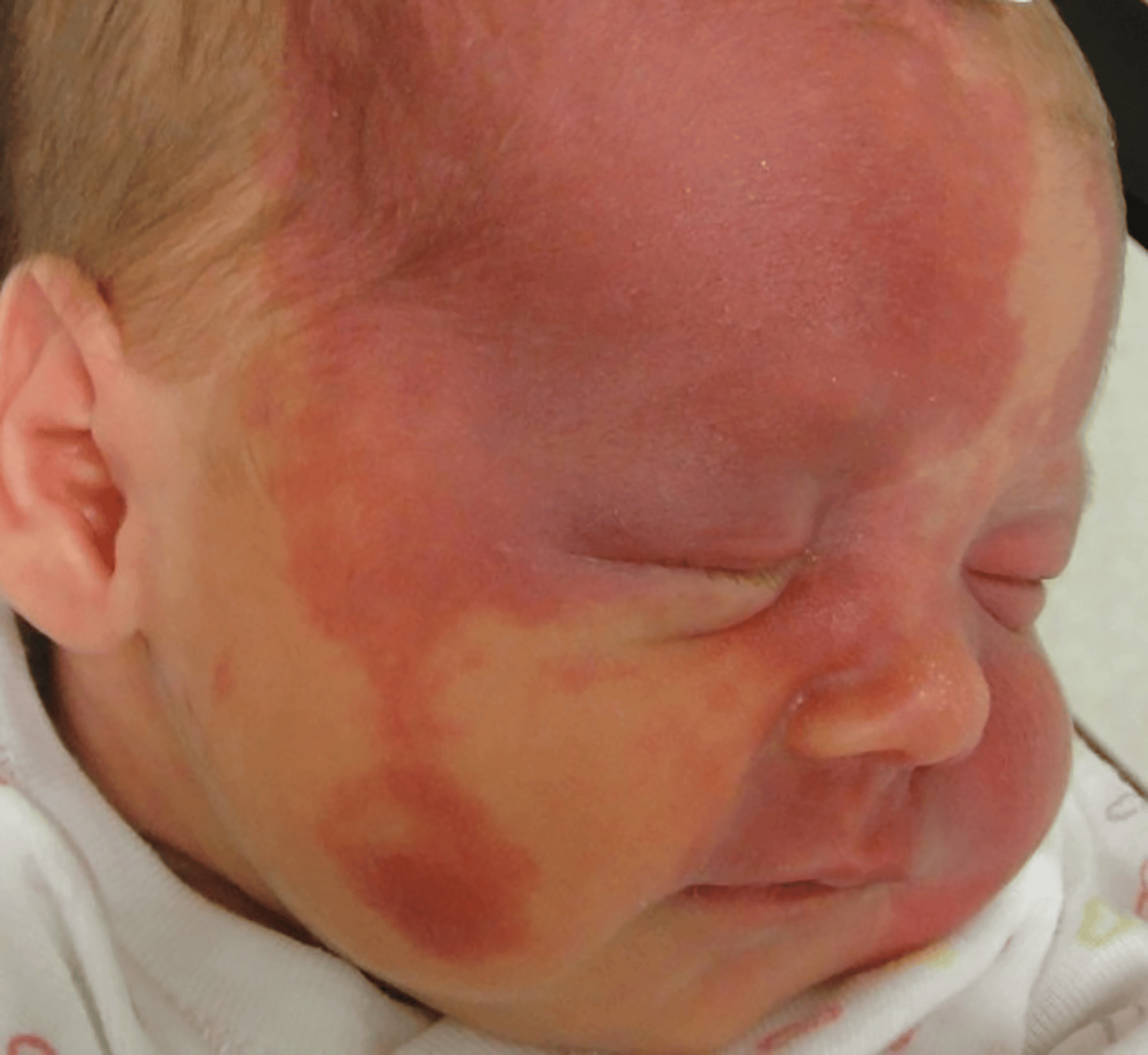 Risks Associated with Vascular Birthmarks
When hemangiomas outgrow their blood supply, spontaneous bleeding and ulceration can occur. Lesions that grow around areas with openings (e.g., nose and ear) can cause airflow obstruction or abnormal hearing development. Those that grow around the eyes can cause pressure on the eyeballs and prevent normal development. Large malformations may even trap platelets, resulting in clotting abnormalities.
Vascular malformations can cause pain due to the abnormal vessels' swelling and engorgement. Because of the malformations, underlying bone and tissue may also grow abnormally. Lymphatic malformations can lead to recurrent skin infections and scabbing from blisters, while arterio-venous malformations can "steal" blood supply from lower tissues, leading to poor oxygen supply.
Vascular Birthmark Treatment Options
Our primary treatment for vascular birthmarks in our Manhattan and Southampton, New York medical clinics involves laser therapy. However, we work collaboratively with surgical and medical specialists to ensure the best possible outcomes. Our physicians have developed many laser treatments for vascular birthmarks that are presently used across the world. We offer treatments in both the office setting and at the New York Eye & Ear Infirmary for those patients requiring general anesthesia.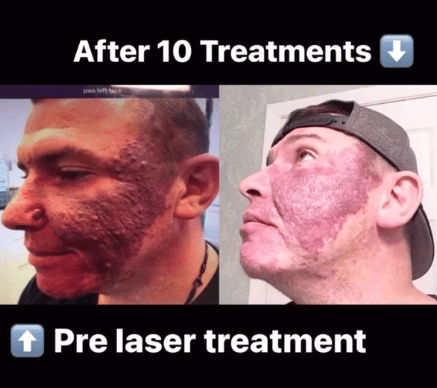 We frequently use pulsed dye and vascular lasers for treating hemangiomas and port-wine stains, including these devices:
The choice of laser is based on the birthmark's characteristics.
Vascular Birthmark Experts
The physicians at the Laser & Skin Surgery Center of New York are world experts in vascular birthmark treatments. We see patients across the country and around the globe who seek our experience and expertise to treat even the more challenging markings. We have participated in numerous studies and published multiple articles on this subject to help other practitioners treat their patients effectively. Our center also specializes in the outpatient management of patients with this condition. 
As a world innovator, Dr. Geronemus safely treats children and even newborns with our center's 100+ lasers, many of which are dedicated to vascular birthmark treatments. Although he believes that early intervention through quick, in-office treatments offers a superior outcome, we can also provide comprehensive laser treatments for older children and adults. Dr. Geronemus customizes birthmark treatments regardless of the patient's age or the progression of a port-wine birthmark condition.
The Laser & Skin Surgery Center of New York has a complete research center where Dr. Geronemus has performed numerous published studies about port-wine birthmarks. Dr. Geronemus has also participated in studies showing that general anesthesia is not needed when treating infant port-wine birthmarks, helping ensure safe outcomes. He is a Vascular Birthmark Association board member and works with families and other doctors to address vascular birthmarks and tumors.
Getting Support Through the VBF
VBF offers information and resources for patients and families affected by hemangiomas, port-wine stain birthmarks, arteriovenous malformations, capillary malformations, and any other type of vascular birthmark or syndrome. VBF educates physicians and affected families regarding treatment options, supports relevant research, mobilizes medical missions, and empowers those living with vascular birthmarks. VBF remains the leading conduit in the world between the patient and the physicians.
You may register for the 2021 VBF Conference and Clinic on October 9 in New York City to access free appointments, laser treatments, and more.
Schedule Your Consultation at Our New York Medical Clinic
The Laser & Skin Surgery Center of New York offers the most effective techniques and treatments available today for vascular birthmarks and other skin conditions. We would be happy to schedule a consultation to discuss your concerns and create a customized treatment plan to produce the best results. To learn more, contact our Manhattan and Southampton, New York offices.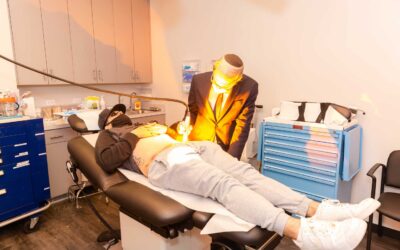 Homepage // Blog / Best treatments for all types of scars explainedOnce a scar forms, it becomes a lasting mark on your skin. Fortunately, the world of cosmetic treatments offers a range of powerful lasers and solutions to minimize their appearance. Selecting the...
Pay Online for Patients of Drs. Geronemus, Anolik, Bae & Seidenberg
Pay Online for Patients of Drs. Abraham, Bernstein, Krant, Shelton, Stern, Weiss, Hoffman, Shim, Murphy-Rose, Wilson, and Petratos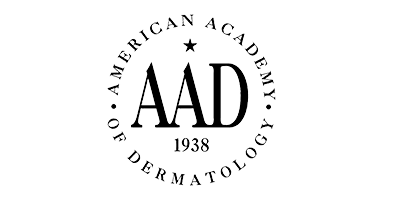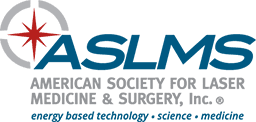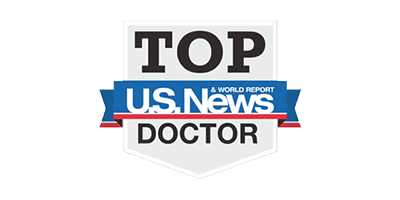 By LASER & SKIN SURGERY CENTER OF NEW YORK® | © 2023 All Rights Reserved. Design & Development by Goldman Marketing Group | Sitemap | Privacy Policy | The information available on this web site is provided for informational purposes only. This information is not intended to replace a medical consultation where a physician's judgment may advise you about specific disorders, conditions and or treatment options. We hope the information will be useful for you to become more educated about your health care decisions. If you are vision-impaired or have some other impairment covered by the Americans with Disabilities Act or a similar law, and you wish to discuss potential accommodations related to using this website, please contact us at (212) 941-5055.
*MDs perform 100% of all medical and cosmetic treatments.
Our board-certified dermatologists in New York City are all fellowship-trained and uniquely trained in lasers and technology, cosmetic and medical dermatology, and skin surgery. Together they are highly acclaimed world experts with thousands of articles published, countless TV and media appearances, and hundreds of years of combined experience.
Our plastic surgeons bring years of experience in helping patients achieve all their aesthetic goals through surgical procedures. Every treatment is fully customized to the precise needs of each patient for results that are natural and beautiful.