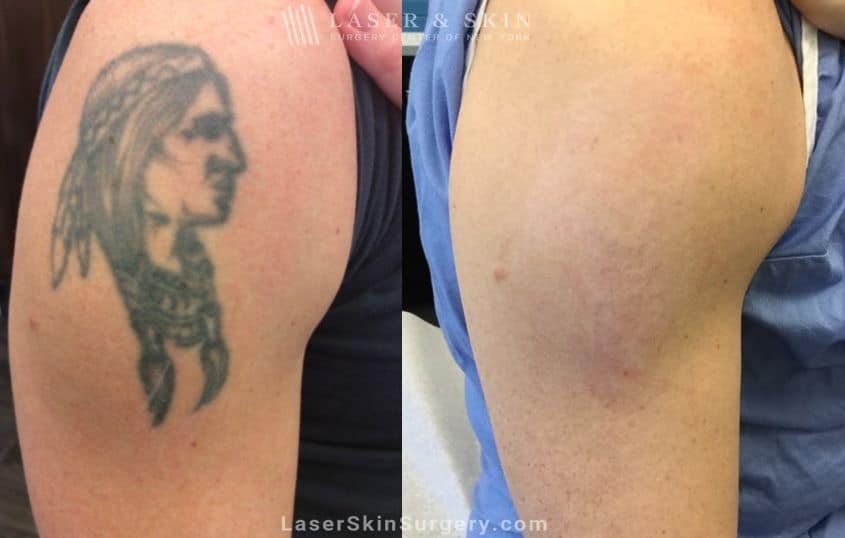 Homepage // Blog / Breaking Up with Your Tattoo
Breaking up With Your Tattoo: Why Laser Tattoo Removal Treatments Are on the Rise
Tattoos have become a flourishing business worldwide and are estimated to be a 3 billion dollar industry. With advances in technology and marketing, getting a tattoo is easier than ever, and with more than 20,000 tattoo shops in the U.S., it is more convenient than ever.
When you first get a tattoo, it can be hard to imagine what you'll think of it in a few years. As time goes on and our bodies and tastes change, old tattoos may no longer fit with your lifestyle or look as good as you remember them. This can lead to tattoo regret, a trend that is growing nearly as fast as the tattoo industry. More than 20% of individuals regret at least one tattoo.
At Laser Skin & Surgery Center of New York, we know tattoo regret is a real cosmetic concern. Our team of board-certified, fellowship-trained dermatologists have pioneered laser tattoo removal methods to make this procedure as safe and effective as possible. With a wide range of laser devices, we are ready to help you address your tattoo regret and achieve your cosmetic goals.
More People Are Getting Laser Tattoo Removal Treatments Because of the Improved Technology
Some people choose to get tattoos to express themselves or showcase their style. Regardless of the reason, tattoos are permanent body art, and when people realize the art might not fit their lifestyle forever, they often begin to think about ways to remove their unwanted ink. In the past, people would resort to risky removal methods like surgical excision and "sanding" the skin. Fortunately, there are better options today.
Laser tattoo removal is growing in popularity as people become more aware of the safety and efficiency of the procedure. Laser tattoo removal uses FDA-approved laser that delivers a single beam of laser light to remove tattoo ink from the skin. Lasers break down tattoo ink into tiny particles, and the body naturally disposes of the waste leaving behind clear, healthy skin.
Laser removal is relatively comfortable when local anesthesia is used to numb the treatment area before the procedure begins. Technology has changed tattoo removal for the better and made laser treatment options more attainable and effective for unwanted tattoos.
Lasers Can Now Treat Tattoos More Effectively and With Less Scarring
Laser tattoo removal is a non-invasive procedure, meaning it does not use needles, scalpels, or other tools that puncture the skin. Previous tattoo removal methods could lead to damaged skin, ineffective results, and scarring. Lasers offer better results with fewer side effects and risks.
Different lasers target different ink colors, effectively removing a tattoo regardless of its size or coloring. We often combine lasers during a treatment session for optimal results. Using a board-certified, experienced dermatologist can also make a significant impact on removal results. Because a laser targets the ink and leaves the surrounding skin undamaged, it is less likely to cause scarring.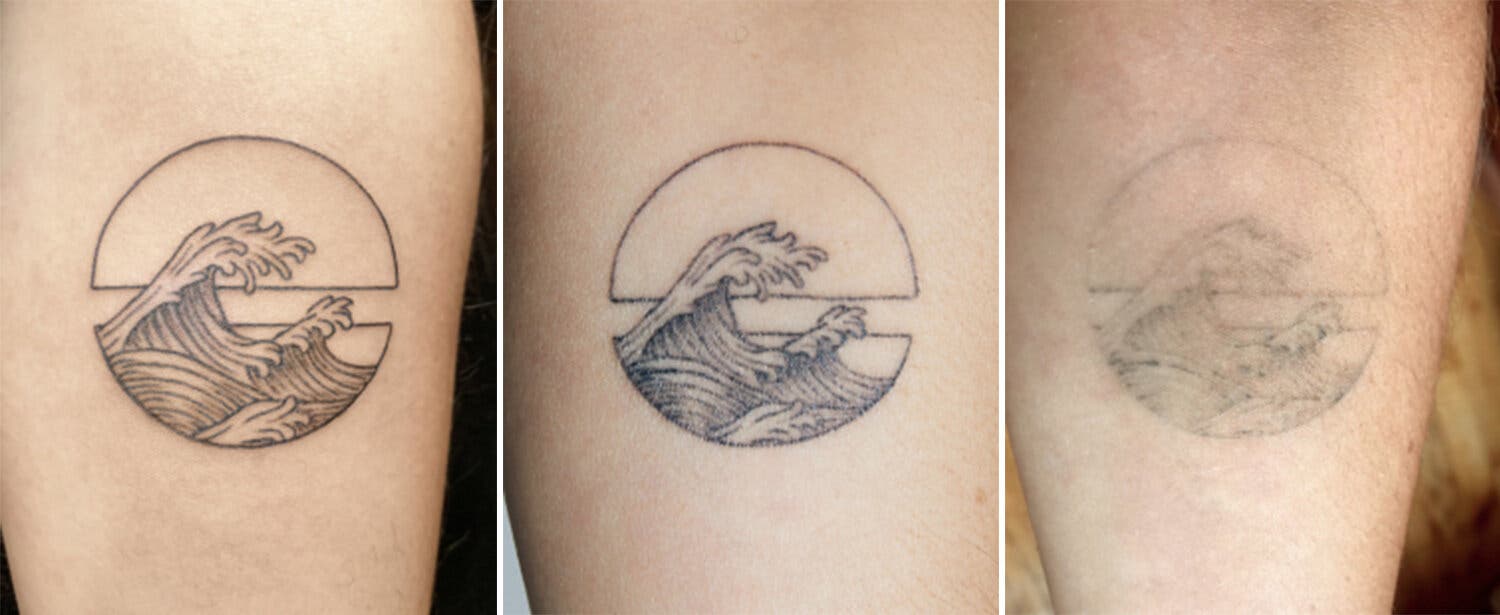 The Treatments Are Affordable and Can Be Done in a Short Amount of Time
Laser tattoo removal can be performed in a dermatology office using local anesthesia in most cases. For larger tattoos, we might offer intravenous anesthesia to ensure patient comfort. The sessions are quick, lasting just a few minutes in many cases. Larger tattoos will take longer. 
Removal is also convenient because patients can return to daily activities without the need for downtime. The cost of laser tattoo removal depends on several factors, including tattoo size, coloring, and the number of treatment sessions.
There Are Few Risks Associated With Laser Tattoo Removal Treatments When Working With Our Experienced Dermatologists

The risks from laser tattoo removal are low when you are working with an experienced, board-certified dermatologist like the experts at Laser Skin & Surgery Center of New York. Scarring is very rare and the greatest risk patients face is some shadowing or loss of natural pigmentation in the treatment area. Compared to other tattoo removal techniques, such as dermabrasion or excision, the risk for side effects is extremely low.
Tattoos Can Usually Be Removed Almost Completely, Regardless of Their Size or Color
Laser tattoo removal is a highly effective treatment method that typically removes nearly all signs of a tattoo. Bright colors are more challenging to remove and can require multiple removal sessions for satisfactory results. In contrast, darker colors absorb more light from the lasers and are easier to break down. 
Different lasers can effectively target different ink colors and can be combined for the most effective results. An experienced dermatologist can assess your tattoo to create a personalized treatment plan that details the types of lasers required and approximate treatment sessions to treat any tattoo. Skin color is also a consideration, so choosing a dermatologist with sufficient choices in laser devices will increase your odds of successful removal.

Questions about Laser Tattoo Removal? Contact Laser & Skin Surgery Center of New York Today!
Our New York board-certified dermatologists are among the most experienced for removing unwanted tattoos, having helped develop most of the lasers presently used for laser tattoo removal. We have eleven different types of lasers specially designed for tattoo removal, as well as permanent makeup removal.
With our expert knowledge and expansive range of devices, we tailor each laser tattoo removal treatment to the skin type of each patient and can treat all tattoo colors with the best possible results. Laser & Skin Surgery Center of New York was recognized in New York Magazine as the "best tattoo removal in New York." Our research work has also helped to advance the field of laser tattoo removal to make it even safer and more effective.
With multiple devices at our disposal, we are uniquely equipped to remove all ink colors from any skin tone. We also specialize in permanent makeup removal, including eyeliner, lips, and eyebrows. Contact us to schedule a consultation and learn more about laser tattoo removal.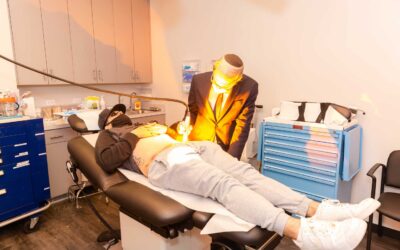 Homepage // Blog / Best treatments for all types of scars explainedOnce a scar forms, it becomes a lasting mark on your skin. Fortunately, the world of cosmetic treatments offers a range of powerful lasers and solutions to minimize their appearance. Selecting the...
Pay Online for Patients of Drs. Geronemus, Anolik, Bae & Seidenberg
Pay Online for Patients of Drs. Abraham, Bernstein, Krant, Shelton, Stern, Weiss, Hoffman, Shim, Murphy-Rose, Wilson, and Petratos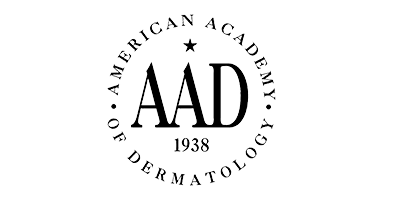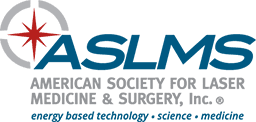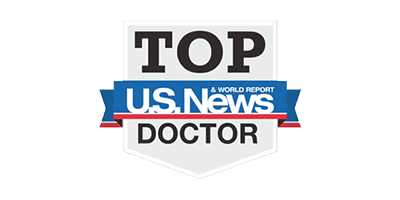 By LASER & SKIN SURGERY CENTER OF NEW YORK® | © 2023 All Rights Reserved. Design & Development by Goldman Marketing Group | Sitemap | Privacy Policy | The information available on this web site is provided for informational purposes only. This information is not intended to replace a medical consultation where a physician's judgment may advise you about specific disorders, conditions and or treatment options. We hope the information will be useful for you to become more educated about your health care decisions. If you are vision-impaired or have some other impairment covered by the Americans with Disabilities Act or a similar law, and you wish to discuss potential accommodations related to using this website, please contact us at (212) 941-5055.
*MDs perform 100% of all medical and cosmetic treatments.
Our board-certified dermatologists in New York City are all fellowship-trained and uniquely trained in lasers and technology, cosmetic and medical dermatology, and skin surgery. Together they are highly acclaimed world experts with thousands of articles published, countless TV and media appearances, and hundreds of years of combined experience.
Our plastic surgeons bring years of experience in helping patients achieve all their aesthetic goals through surgical procedures. Every treatment is fully customized to the precise needs of each patient for results that are natural and beautiful.