Homepage // Blog / Laser Tattoo Removal: What to Expect 
Laser Tattoo Removal: What It Is, How It Works, and What to Expect
Tattoos are a way of expressing your individuality, and it is becoming more common and accepted to have tattoos. However, here at Laser & Skin Surgery Center of New York we understand that many people regret getting their tattoos for a variety of reasons and want them removed. It can feel overwhelming to know where to start with tattoo removal. 
Fortunately, our team of expert board-certified dermatologists helped develop the techniques used for laser tattoo removal, and today we are here to help cut through the noise on this popular procedure to share what it is, how it works, and what you can expect.
The Different Types of Lasers Used for Tattoo Removal
There are many lasers that can be used to treat tattoos, which allows us to address different colors and ink types. Laser & Skin Surgery Center of New York uses fractional lasers, in which a laser beam is split into thousands of zones and targets a fraction of the skin, for some tattoo removal. Other types of lasers treat different pigments in tattoos. We often combine more than one laser to ensure the best possible results.
Our lasers can treat gradient, cosmetic and decorative tattoos on any body part as well as permanent makeup removal on the eyes, eyebrows, and lips. Not all lasers are safe for every skin tone and can result in damage or not work at all if they are not used correctly. It is important to have a board-certified dermatologist choose the right laser for you and your tattoo. Some lasers used to eliminate unwanted tattoos include:
How Many Sessions Are Usually Needed?
The tattoo removal process depends significantly on the tattoo. The number of sessions needed can vary depending on the type of ink used and the patient's skin tone. Sessions are typically spaced at least one month apart, to allow the skin time to heal between treatments. 
Our expert dermatologists can give you an estimate on how many sessions are needed to treat your tattoo. Schedule a consultation with the Laser & Skin Surgery Center of New York to determine how many sessions your laser tattoo removal will take.

What to Expect During and After Each Session
Laser tattoo removal is a process, and complete results take time. Rest assured your tattoo will appear less visible after each session, with lightening after the very first procedure in most cases. One of our board-certified dermatologists will assess your tattoo and choose an appropriate laser for removal. We will inject a local anesthetic to the area before beginning treatment to ensure your comfort throughout the procedure. The laser targets the ink without damaging surrounding tissue.
Tattoo removal is a minimally-invasive procedure that requires less downtime and recovery than surgery. Patients can resume normal daily activities immediately after a session. After a treatment session, you should avoid direct sunlight and pressure on the area. Keep it clean and apply topical ointment to facilitate healing. It will take some time for the area to fully heal, so you may experience some mild redness, swelling, and crusting in the days following treatment.
How Much Do Laser Tattoo Removal Treatments Cost on Average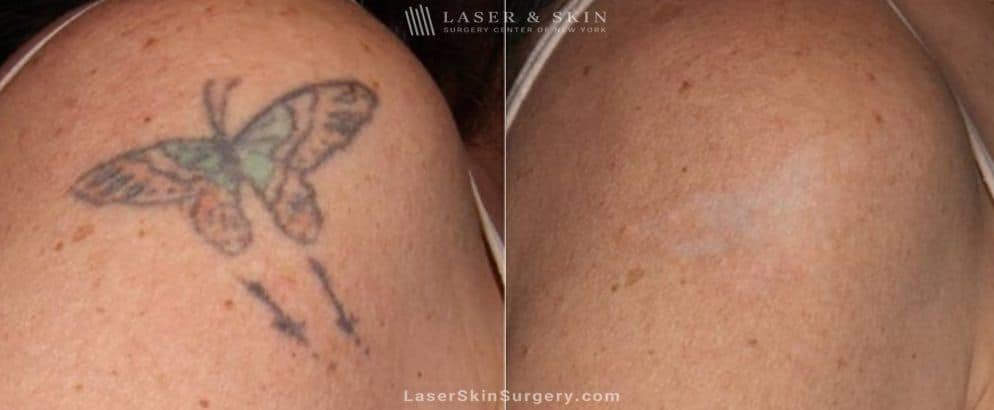 Many considerations factor into the costs of tattoo removal, including:
Tattoo size
Tattoo colors and difficulty to remove
Number of treatment sessions
Laser(s) used for procedures
During your consultation at the Laser & Skin Surgery Center of New York, our team will determine a treatment plan and costs so you know what to expect.
The Risks Associated With Laser Tattoo Removal Treatments
There are risks with any procedure, but lasers are considered safe and effective for tattoo removal. Most side effects are expected to subside within 1-2 days, while other side effects like scabbing or bruising can last up to two weeks. Common side effects from laser tattoo removal include:
Redness
Swelling
Pigmentation irregularities
Bruising
Blistering
Scabbing

Tenderness or discomfort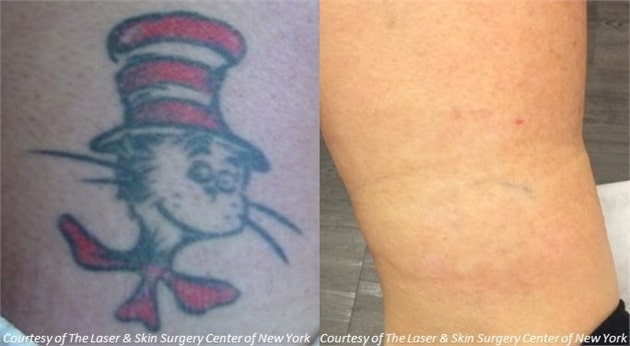 Questions about Laser Tattoo Removal? Contact Laser & Skin Surgery Center of New York Today!
Our New York board-certified dermatologists are among the most experienced providers for treating unwanted tattoos, including permanent makeup tattoos, having helped develop most of the lasers presently used for laser tattoo removal. With our expert knowledge and expansive range of devices, we tailor each laser tattoo removal treatment to the skin type of each patient and can treat all tattoo colors with the best possible results.
Our experts also stay active in research studies to advance removal methods for maximum results. We have eleven different types of lasers specially designed for tattoo removal. We are uniquely qualified to safely and successfully treat tattoos from any skin tone. Laser & Skin Surgery Center of New York was recognized in New York Magazine as the "best tattoo removal in New York."
If you are experiencing tattoo regret, help is available. Contact us at our New York City or Southampton location to schedule a consultation and learn more about laser tattoo removal.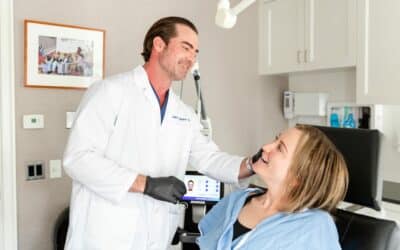 Homepage // Blog / Radio Frequency (RF) Skin Treatments 101: All You Need to KnowWith the advancement of modern cosmetic technology, many people are turning to radiofrequency skin treatments to enhance the tone, texture, and elasticity of their skin. Radiofrequency...
Pay Online for Patients of Drs. Geronemus, Anolik, Bae & Seidenberg
Pay Online for Patients of Drs. Abraham, Bernstein, Krant, Shelton, Stern, Weiss, Hoffman, Shim, Murphy-Rose, Wilson, and Petratos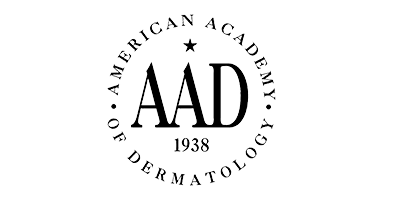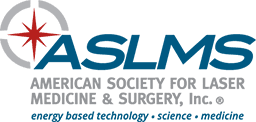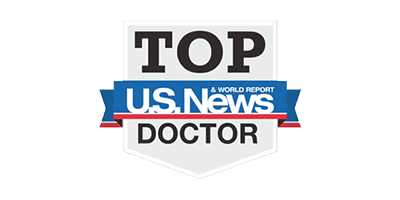 By LASER & SKIN SURGERY CENTER OF NEW YORK® | © 2023 All Rights Reserved. Design & Development by Goldman Marketing Group | Sitemap | Privacy Policy | The information available on this web site is provided for informational purposes only. This information is not intended to replace a medical consultation where a physician's judgment may advise you about specific disorders, conditions and or treatment options. We hope the information will be useful for you to become more educated about your health care decisions. If you are vision-impaired or have some other impairment covered by the Americans with Disabilities Act or a similar law, and you wish to discuss potential accommodations related to using this website, please contact us at (212) 941-5055.
*MDs perform 100% of all medical and cosmetic treatments.