Homepage // Blog / The Perfect Skincare Procedures In New York to Get Post-Quarantine
Wear A Mask But Ditch the Maskne (Mask Acne)
You're diligent about wearing your mask during errands, work, and play to protect yourself and others from COVID-19, but that diligence has come with a price: You're breaking out around your nose, mouth, and chin.
"Maskne" — or mask-induced acne — isn't a new thing. At least, not for medical professionals. Women and men who wear masks for their jobs have been battling this type of contact acne for decades. According to jaad.org, healthcare workers on the frontline of the pandemic have reported multiple skin issues related to their constant use of masks, shields, and gloves.
The good news is, unlike the novel coronavirus, we know a lot about maskne, including why you get it and how to prevent it. Our expert dermatologists here at Laser Skin Surgery Center of New York, located in Manhattan and Southampton, believe you should have beautiful skin that you feel good in, no matter what the situation is outside. If you're battling maskne while you're shielding yourself from coronavirus, here's what you need to know to keep your skin clear while staying safe.
If you've ever played sports that required protective gear, you might already have experience with contact acne. When a piece of equipment (or a mask) rubs against your skin for a long time, the friction can cause enough irritation to trigger a breakout of acne. 
Add moistness caused by sweat or, in the case of masks, exhalations, and you have a perfect environment to grow the types of bacteria that feast on the oils and dead skin in your pores. Next step: inflammation and a breakout.  The friction and irritation from a mask could also trigger a flare of rosacea or eczema.
You change your underwear daily and wash it before re-wearing. Use the same level of hygiene for your mask. If you have to wear a mask all day for your job, you might consider changing your mask at least once or twice a day. 
Underwear's a good analogy when thinking of fabrics, too. While an N95 mask gives you the most protection, they aren't necessary or appropriate for consumer wear. 
The best non-medical masks utilize natural, breathable fabrics, such as cotton and silk, rather than thin layers of synthetic fabrics. Thinking about a neck gaiter? Think again. New sources reported that they're worse for protecting others than no mask at all because they break respiratory droplets into smaller particles. An ideal mask would consist of three layers of natural fabric that covers your mouth area and nose completely.
Now's the time for a more gentle skincare routine. Gently clean your skin no more than twice per day with a non-irritating, non-comedogenic cleanser that's formulated for your skin type. Ask your dermatologist to make a recommendation if you're not sure which cleanser is best for you.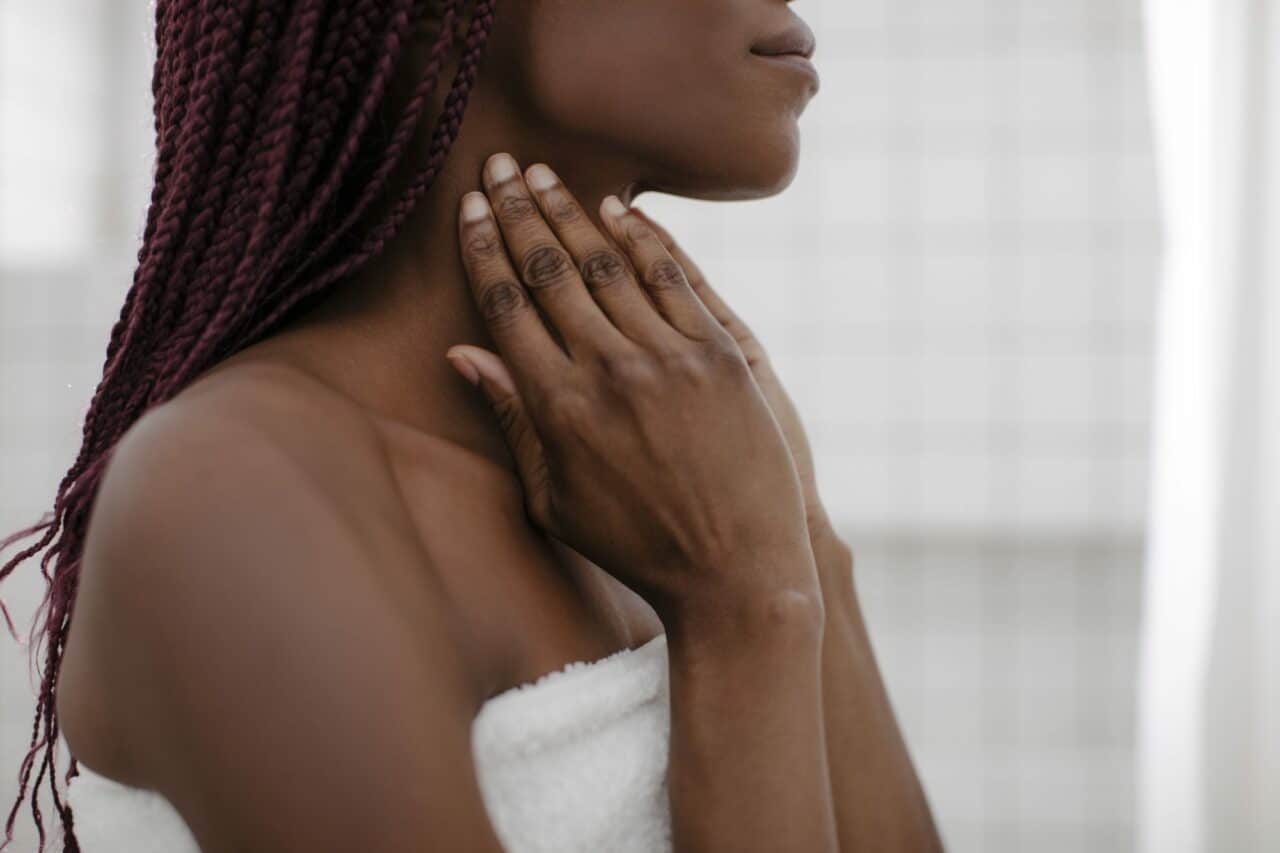 You might guess that wearing heavy skin products under your mask increases your chance of a breakout. You guessed right. Avoid heavy make-up or greasy lotions, which trap moisture and increase the risk of irritation or a breakout.
But wearing a light moisturizer or sunscreen can help reduce friction and also protect your skin. Our dermatologists recommend medical-grade skincare based on your unique skin type and needs. We offer top brands, including EltaMD, SkinMedica, and Alastin. 
One of the benefits of wearing a mask is that it intensifies the delivery of whatever skincare you're wearing. So you get more hydration from a light moisturizer than you otherwise would. That's also a reason to skip intense skin treatments, such as retinoids and retinol, on your lower face. The enclosed environment of the mask could make these ingredients too irritating.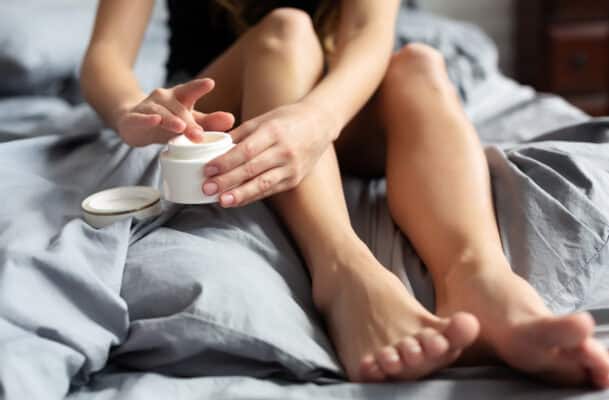 Don't Forget the Sunscreen
Although sunscreen is always important, whether we're in the midst of a pandemic or not, you really don't want to neglect to protect your skin while you're outside wearing a mask. The fabric acts as a sun shield, which could mean that you'd be left with a suntanned upper face and paler lower face. Not a look you'd like to sport indoors, mask off.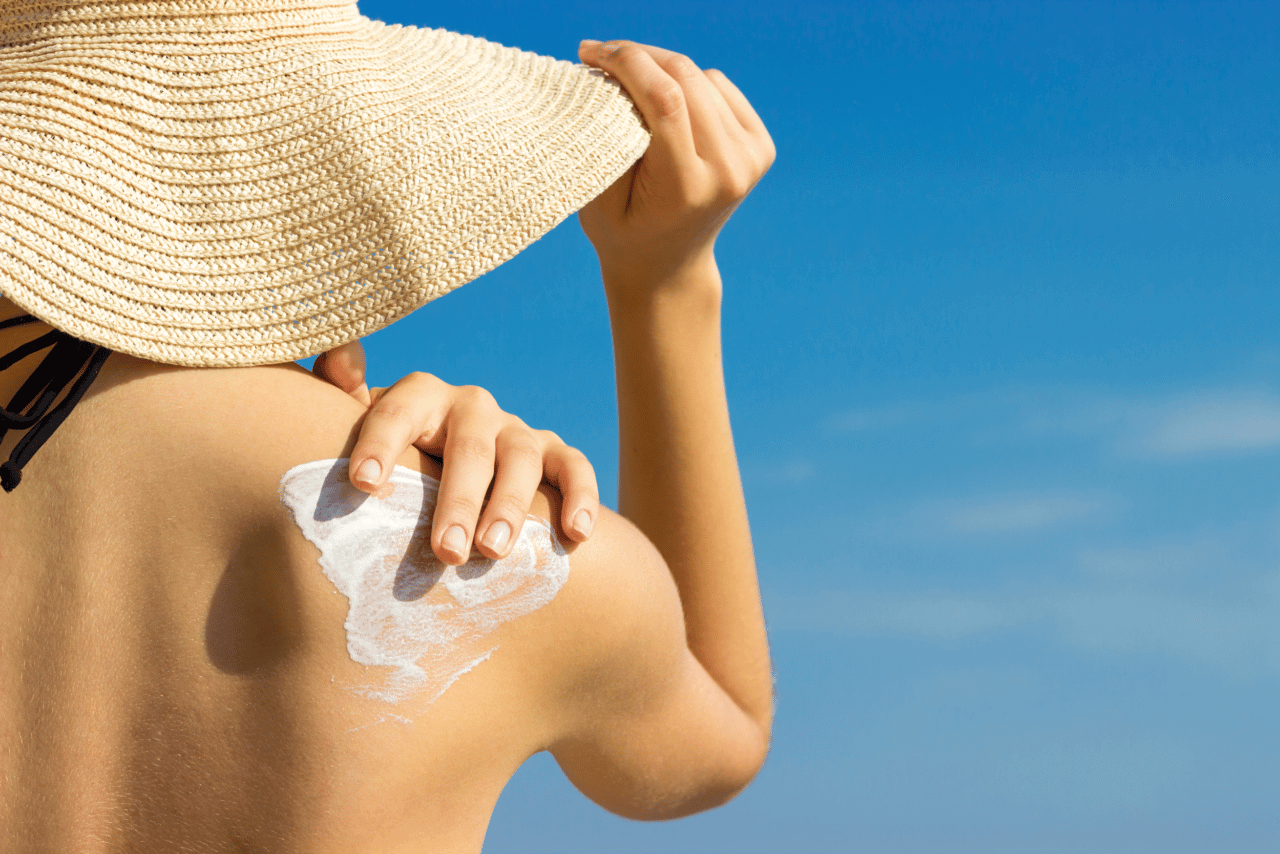 Just because your lower face isn't public right now, doesn't mean you have to tolerate pimples, cystic acne, rosacea, or irritation. Our team complies with the CDC's COVID-19 protocols to ensure your safety when you come in for an office visit. If you have maskne, our dermatologists will examine your skin and recommend therapies, such as topical or oral medications and in-office treatments.
If left untreated, acne can leave scars. Our physicians use a wide variety of lasers and devices to treat acne scars. You can expect to see some improvement immediately after a laser treatment, but most patients require more than one session to achieve the optimal outcome. To learn more about acne treatment, visit ncbi.nlm.nih.gov.

Homepage // Blog / Is your acne hormonal or bacterial? Expert dermatologists shareAcne can have several different causes, and the best acne treatment depends on determining the type of acne you have. By identifying the acne type and treating its underlying cause, you...