Age Spots &
Brown / Dark Spots
Age spots and brown spots are a consequence of aging and sun exposure.
Age Spots & Brown / Dark Spots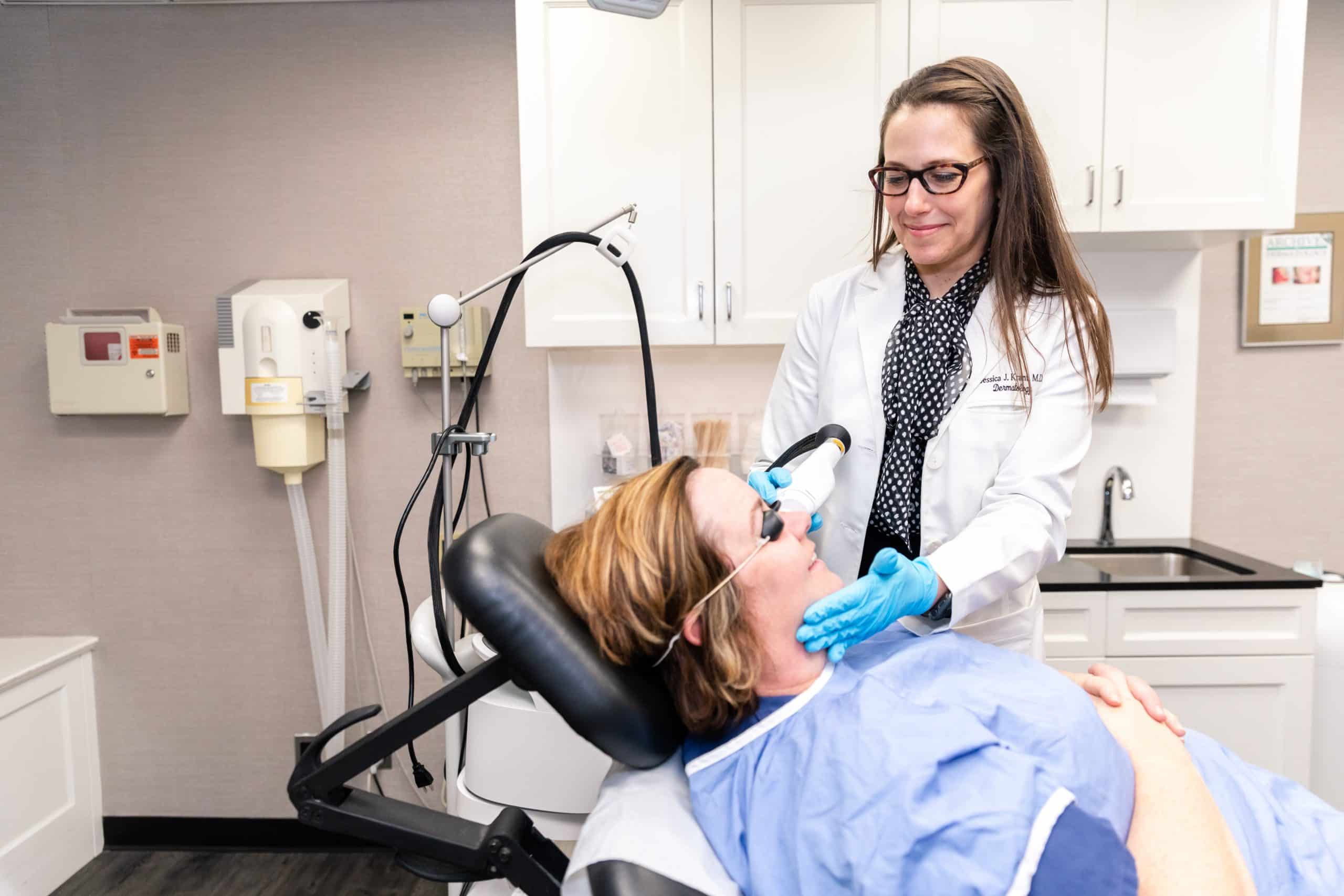 Age spots and brown spots (also known as sunspots, liver spots, lentigines, dark spots, etc.) are a consequence of aging and sun exposure. The most effective and rapid treatment for eliminating these spots and other skin pigmentation is laser therapy, which usually includes little to no downtime after treatment. Laser & Skin Surgery Center of New York has numerous laser options that allow us to customize treatments for each patient.
How Do We Treat Age Spots and Brown Spots?
There are a variety of laser options that can be used to treat age spots and brown spots depending on the patient's condition and skin type.
Some of the most effective and popular lasers we use include:
With a variety of lasers to choose from, we can customize each treatment to the precise needs of our patients. We can also safely and effectively treat skin of color, including Asian skin. To learn more about our sun spot and brown spot treatments, watch our recent webinar video.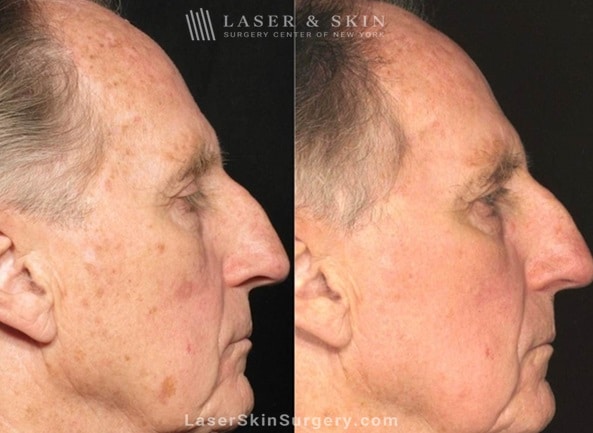 Do Laser Treatments Hurt?
Most patients do not experience significant pain when undergoing laser skin surgery for dark / brown spots or age spots. During the procedure, each laser is accompanied by cool air to help soothe the treated area. Most patients describe the feeling of the laser as a minor rubber band snap. For patients who are concerned, they may request a numbing cream to apply as a topical anesthetic.
Patients often see results immediately after treatment, but they may also see improvement once the potential side effects subside. These side effects include redness and peeling, but patients can continue to go about their daily lives with no problem. The full outcome of the treatment may not be apparent for up to six months after the treatment as the skin continues to heal itself at the cellular level.
How Long is the Recovery Time After Treatment?
Most of our patients head back to work or other activities immediately following their brown spot laser treatment. You might experience mild redness or swelling in the treated areas, and patients are encouraged to stay away from direct sunlight during their recovery period. To learn more about brown spot treatment, visit ncbi.nlm.nih.gov.
Age Spots and Brown Spots In The News
Do Men Also Receive Brown / Dark Spot Treatment?
Age spots and brown spots aren't exclusive to any one gender, because they occur for a variety of reasons. As a result, men also get brown spots due to age and sun exposure. In order to treat this, men often seek laser treatments to reduce the appearance of brown spots on their skin.
While men and women both seek out brown spot treatment, it is essential for men to see a doctor who is experienced in treating men and understands the subtle differences required to achieve a natural result. Our dedicated dermatologists in New York take these real differences into account during every treatment to give all our patients the best possible outcome.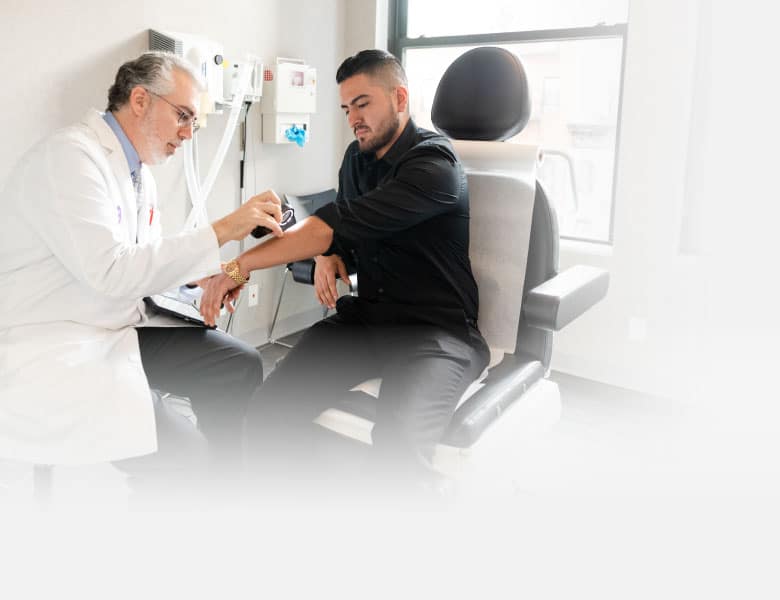 Age spots & brown / Dark spots
Q: Is Laser Treatment Safe?
A: Our laser treatments used to treat brown and dark spots have been clinically tested and FDA-approved. As a result, we highly recommend laser treatments as a safe and efficient way to treat your sun damage and brown spots.
Q: How Long Do Results Last?
A: Once you undergo brown spot treatment, the darkness will begin to fade within 6 to 12 months. Therefore, patients should try to stay away from direct sunlight to avoid further brown spots from developing.
Q: Who Should Perform Laser Treatments for Brown Spots and Age Spots?
A: To ensure you receive the safest and most professional care for effective results, you should always get laser treatments from a board-certified dermatologist. At the Laser and Skin Surgery Center of New York, we are home to several board-certified dermatologists who are highly experienced in utilizing laser devices to treat conditions such as brown spots and age spots. They have undergone the necessary education and training to help you achieve the aesthetic goals you desire.
Q: Are There Any Side Effects?
A: Common side effects associated with laser treatments are redness, swelling, and peeling. However, these side effects are temporary and will go away on their own as a part of the skin healing itself on a cellular level.
Q: Am I A Good Candidate for Laser Treatment?
A: Whether or not somebody is a good candidate for laser treatment can be confirmed during an initial consultation with your doctor. During a consultation, patients can share any questions or concerns they may have, and the dermatologists will work together to find the optimal solution for you to reach your goals.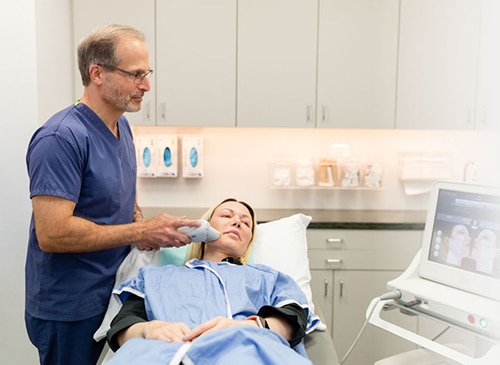 The skin's underlying structure degrades over time, leading to skin laxity and sagging skin. Collagen, the essential protein in our skin, begins to decline as early as our 20s, leaving skin without support from within. Restoring collagen helps to restore the skin's youthful vitality.
Wrinkles are a common and unwanted sign of aging. As you age, your body produces less collagen, creating saggy and wrinkly looking skin. Our customized strategies to combat wrinkles include laser resurfacing, dermal fillers, and wrinkle relaxers.
Age spots and brown spots (also known as sunspots, liver spots, and lentigines) are a consequence of aging and sun exposure. The most effective treatment for eliminating these spots and other skin pigmentation is laser therapy, which usually includes little to no downtime after treatment. 
WHAT you are looking for?
Our 30,000+ sq foot dermatology center in New York is the most comprehensive, state-of-the-art laser and cosmetic skin surgery center in the world. Over the past 30 years we have contributed to the development and testing of many devices, fillers and treatments that are now standard care, so our patients know they are always receiving the most innovative, cutting-edge treatment available.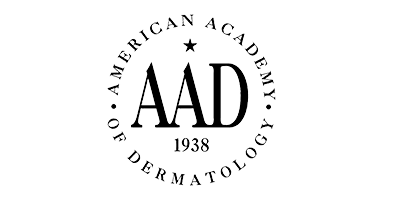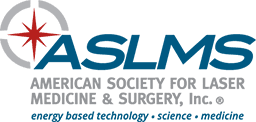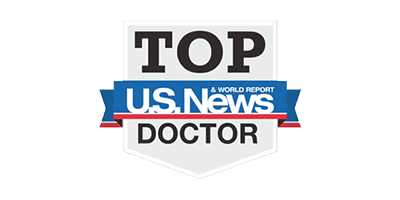 By LASER & SKIN SURGERY CENTER OF NEW YORK® | © 2021 All Rights Reserved. Design & Development by Goldman Marketing Group | Sitemap | Privacy Policy | The information available on this web site is provided for informational purposes only. This information is not intended to replace a medical consultation where a physician's judgment may advise you about specific disorders, conditions and or treatment options. We hope the information will be useful for you to become more educated about your health care decisions. If you are vision-impaired or have some other impairment covered by the Americans with Disabilities Act or a similar law, and you wish to discuss potential accommodations related to using this website, please contact us at (212) 941-5055.
*MDs perform 100% of all medical and cosmetic treatments.