Homepage // Blog / Stress and Acne: The Impact of COVID on Our Skin
Stress and Acne: The Impact of Covid on Our Skin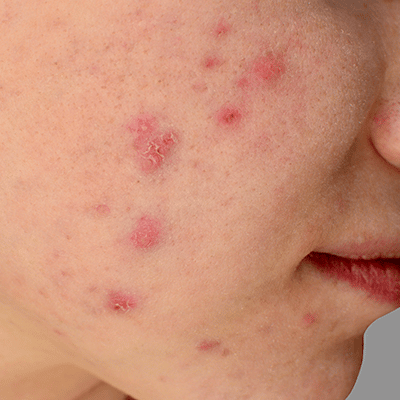 Unprecedented. It is the word many have used to describe 2020 thus far. The unprecedented events of this year have created a stressful environment for many of us in New York and across the globe. Nowhere does stress become more visible than on our skin. 
If you struggle with a skin condition like acne, you may find the stress related to COVID-19 has exacerbated your breakouts. Combine the ongoing stress with regular mask wear and you may feel that your skin will never be the same again. 
Even if your skin is not a problem, stress can take its toll in other ways. Dr. Roy Seidenberg recently participated in a Q&A where he addressed many of the potential physical and mental impacts of COVID-19.
Q/A With Dr. Seidenberg About Acne
Q: We are in a time of high stress. Generally speaking, how can stress impact someone's mental health, and in what ways can it typically manifest? 
Chronic stress can lead to many negative issues.  Psychologically,  it can cause anxiety, despair, hopelessness, depression, and suicidal thoughts.  Physically, it can initiate or exacerbate many medical issues.  For example, it can increase pain levels in the millions of Americans who suffer with some form of chronic pain.  This can then lead to increased opioid, drug, and alcohol use and abuse.  Dermatologically, it can exacerbate multiple skin disorders, as well as symptoms of these conditions like burning or itching.  A mental pathology may convert to the physical in the form of skin picking or cutting.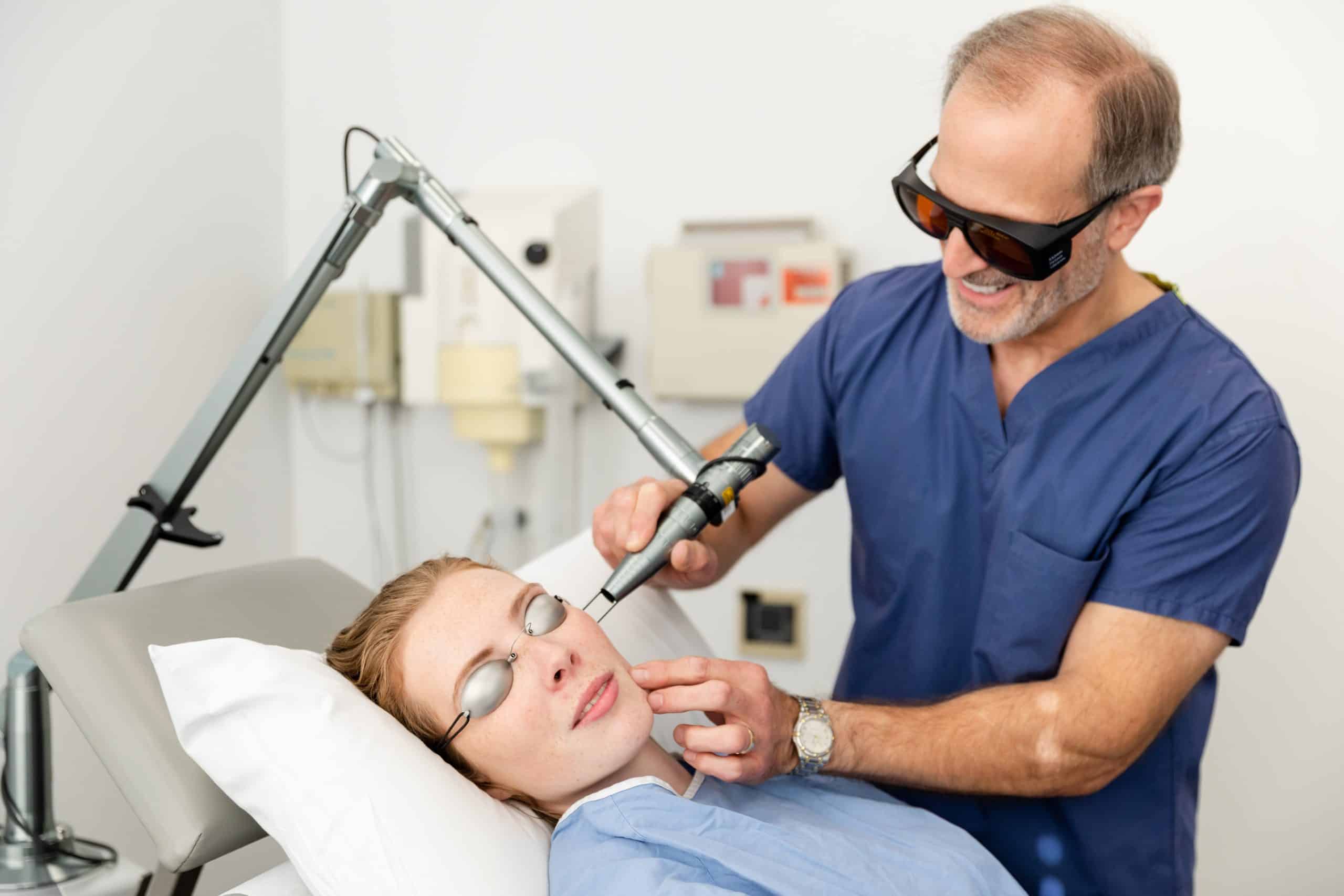 Q: How does the addition of this pandemic affect a person's self-perception, esteem, and worth?  
If someone loses their job as a result of the pandemic, they may lose a sense of purpose, importance, power, identity, or self-esteem.  
Q: With most people sheltering in place and not seeing others outside of home, how has the pressure to look a certain way shifted in your patients with acne? Is there a comfort in knowing their acne won't be seen? 
One would imagine that people will be more comfortable "letting themselves go" physically if they are out of the public eye – one small reward in our current situation, perhaps.  They might be less concerned they aren't able to get their haircut, manicure, acne treatment, or Botox.
Q: Has the increased use of Zoom for professional and social meetings heightened any insecurities?
A: Of course, if people are in Zoom meetings all day, they won't have time to get lax about their appearance.
Q: People are also even more active on social media with not much else to do. What impact can that have on someone experiencing acne under current circumstances, and how, if at all, has that shifted in recent months?  
A: People will always want to look good and be seen without acne, but there will probably be a collective understanding – empathy – as people generally believe that stress causes acne, so it's 'understandable' in these times.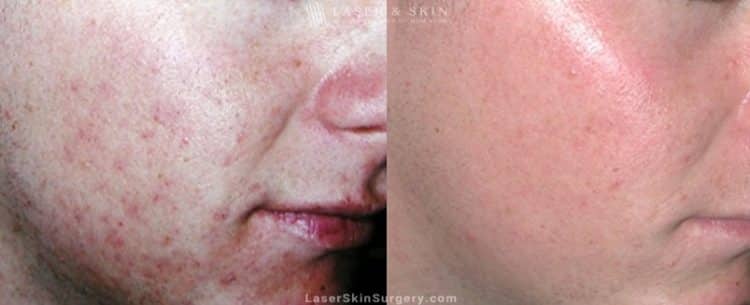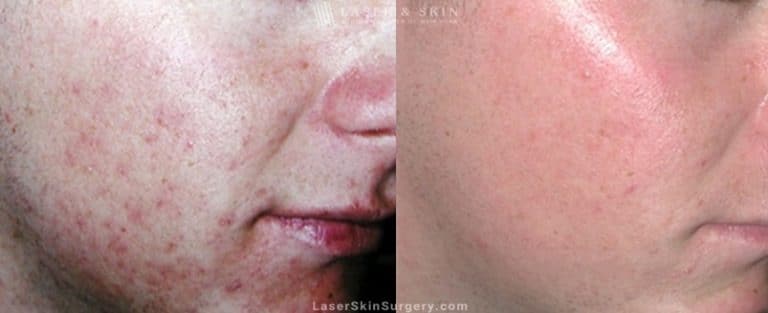 Q: In that same vein, more celebrities have been posting no-makeup selfies and showing themselves pared down on social media. Not many post their acne, but is there a benefit to seeing these stars looking "normal" or is it more harmful because they don't seem to be experiencing the same skin issues as someone with breakouts?
A: Well, it's definitely good for celebrities to show their imperfections rather than displaying air-brushed augmented reality that increases unrealistic physical goals and body dysmorphic disorder.  How long did it take to get a Barbie doll with a realistic body shape?  How many cases of eating disorders did she contribute to?
Q: In what other ways do you think this pandemic has the potential to impact someone's acne, good or bad? 
A: I'm a big believer in the connection of mind and body, so the answer is both.  Most people believe that stress causes acne, and a flare up is possible.  However, as many chronic health issues (present before the COVID-19 pandemic) are caused by the mind (long Freudian story short), they actually could lessen initially as the mind doesn't need these physical manifestations of the unconscious as it has the pandemic to focus on.
Help For Acne Sufferers
If you are experiencing an acne flare-up right now, help is available. The board-certified dermatologists at the Laser & Skin Surgery Center of New York offer a variety of laser acne treatments that stop breakouts in their tracks and produce clearer skin over the long term.
Our team of laser experts has designed an effective acne treatment that combines the Excel V and the Q-switched Nd:YAG laser to produce superior improvement in acne conditions. The two lasers can be used together in a single treatment session with minimal discomfort or downtime afterward.
Additional treatment options include the Smoothbeam laser and the Isolaze device. Photodynamic therapy, a light therapy that targets acne-causing bacteria is also available. Your doctor will customize your treatment to your precise needs to ensure the best possible result. Most patients will require a series of treatment sessions to produce an optimal outcome. To learn more about acne and acne treament, visit medlineplus.gov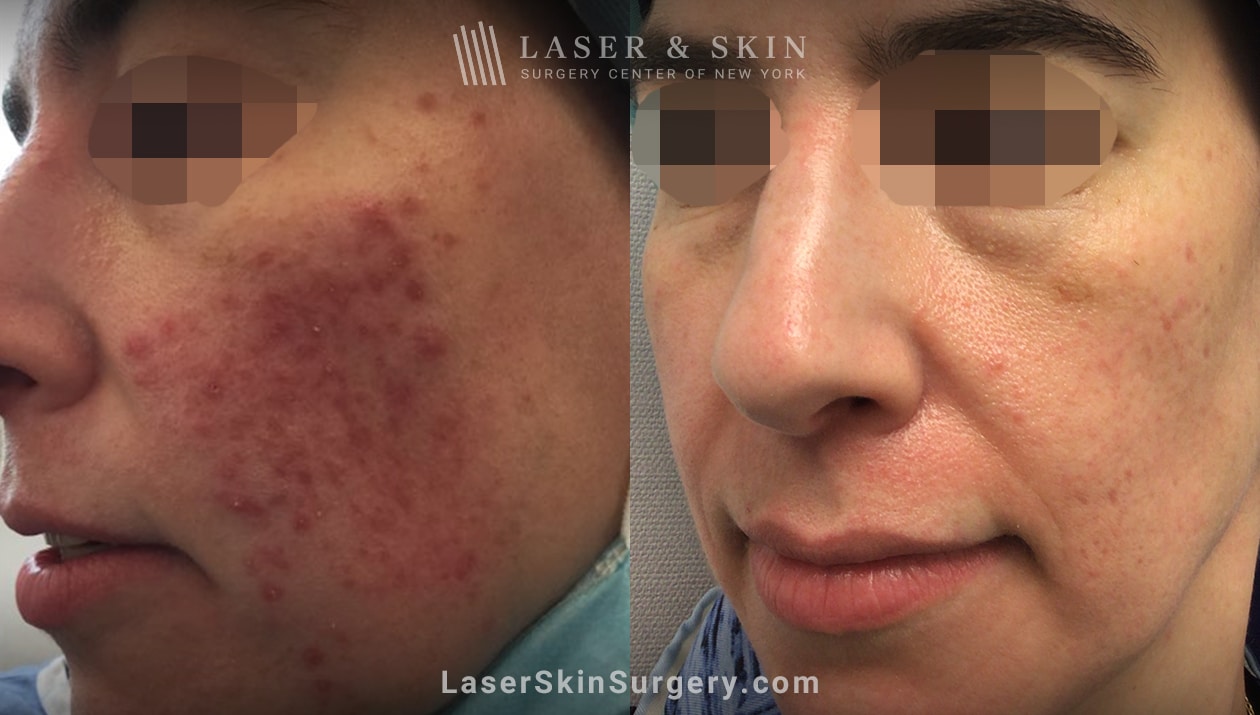 Schedule An Acne Treatment Consultation Today
Don't let acne become an issue for you during this stressful time. If you are seeing more breakouts, now is the time to schedule a consultation with one of our board-certified dermatologists at the Laser & Skin Surgery Center of New York to find out which treatment is the best choice for you.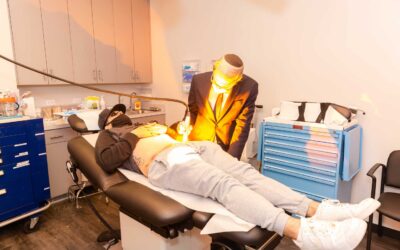 Homepage // Blog / Best treatments for all types of scars explainedOnce a scar forms, it becomes a lasting mark on your skin. Fortunately, the world of cosmetic treatments offers a range of powerful lasers and solutions to minimize their appearance. Selecting the...