Homepage // Blog / Treating Leg and Facial Veins 
Treating Leg and Facial Veins
The circulatory system is a thoroughfare of arteries and veins that carry blood to and from the heart to support the many systems of the human body. Some people may have conditions or genetics that predispose them to vein conditions in the legs, face, or other parts of the body that can affect quality of life. There are procedures and treatments available to put the spring back in your step and a smile on your face, and Dr. Cindy Bae, board-certified dermatologist at Laser & Skin Surgery Center of New York, recently presented a webinar describing these conditions and treatments in detail.  
Your legs have veins that carry blood from your feet back to your heart, where they become oxygenated and circulate through the arteries back to the rest of the body. The largest vein, known as the great saphenous vein, runs the length of the leg from the thigh down to the foot, while other veins branch out from this one.
The venous system in the leg may be susceptible to spider (small and spindly), reticular (blue veins), and varicose veins (larger, bulbous veins) based on genetics, occupation, or other factors such as obesity, smoking, aging, trauma or infection. When visible, the veins can appear as unsightly and make a person self-conscious about their outward appearance.
Spider and reticular veins appear more frequently in women (85%) than men (80%). Women are also more likely to seek treatment for these visible vessels.
Varicose veins are quite common, appearing in more than 30% of all adults. These veins develop as a result of the valves inside the veins no longer closing properly. Normally, the valves inside veins are designed to keep blood moving in a single direction, back to the heart. When the valves malfunction, it causes blood to trickle back down and pool inside the vein, creating the stretched, twisted appearance.
Leg Veins Treatment Process
If you see spider or reticular veins in your legs, or experience aching, swelling, cramping, or restless legs, it's best to have a consultation and physical exam to diagnose your condition and determine your best treatment options. Laser & Skin Surgery Center of New York can schedule your consultation.
During your physical exam, you may have a duplex ultrasound that:
Provides a detailed mapping of your veins
Measures the size and duration of reflux in the great saphenous (large) and small saphenous veins
Determines the best treatment approach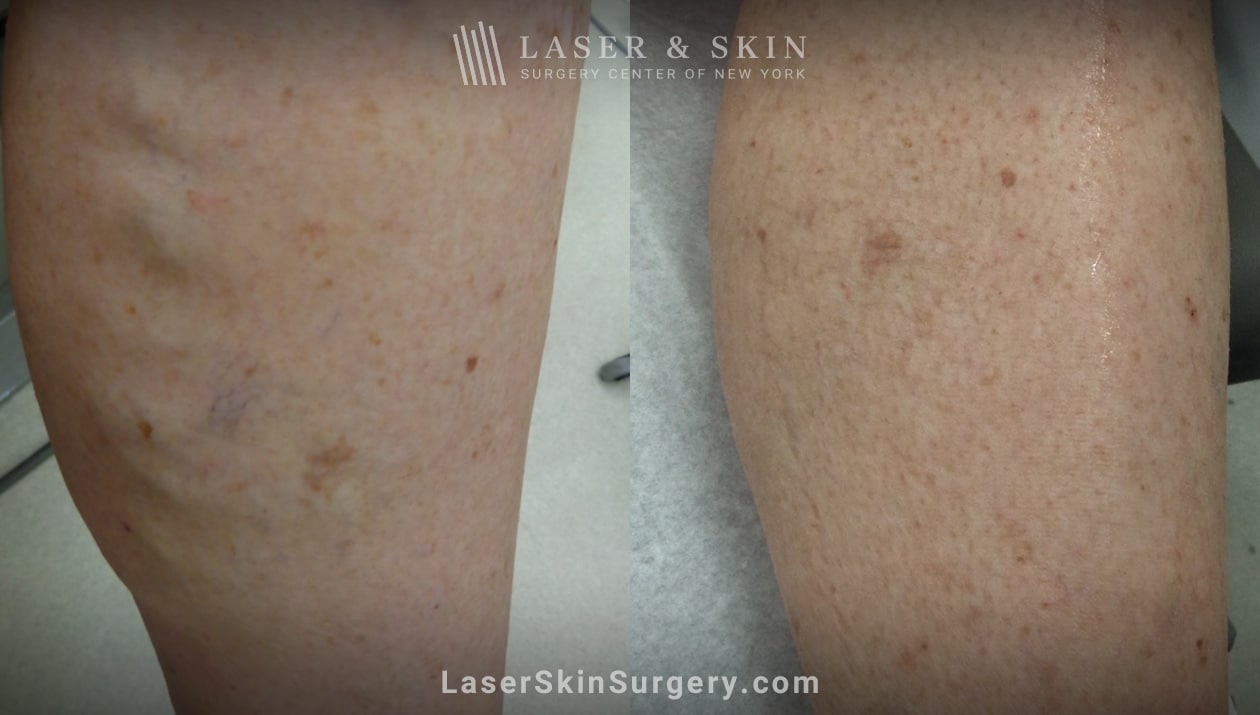 Treatment Options for Leg Veins
Spider, reticular, and varicose veins are all treatable at Laser & Skin Surgery Center of New York. Dr. Cindy Bae and the other board-certified dermatologists on staff offer several types of treatments to reduce visible vessels and the symptoms that often accompany them. The treatment options vary, based on the severity of the disease. Procedure choices include:
Endovenous Laser Therapy
Outpatient procedure (not surgery, but performed under sterile conditions)
Vein is marked using ultrasound
Skin is prepped and draped
Local anesthesia used to minimize discomfort during the procedure
Laser fiber is inserted into the diseased vein
As the laser is pulled out, the energy from the laser seals the diseased vein
Superior to surgery (less pain and downtime with better success rates)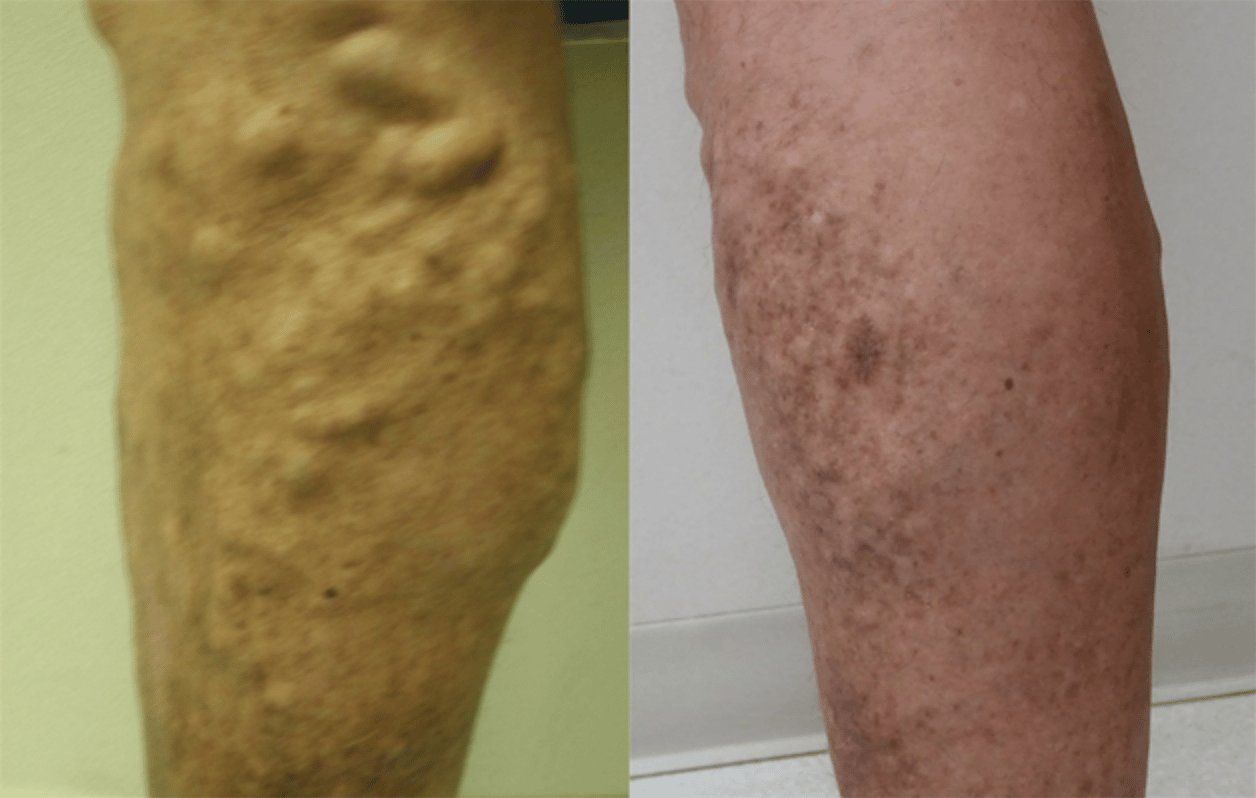 Ultrasound-Guided Sclerotherapy
Ultrasound is used to guide a needle into the vein
Needle administers a sclerosing agent to seal the vein closed
Painless procedure
May require more than one treatment at monthly intervals
Sclerotherapy
Does not require the use of ultrasound imaging
Needle places sclerosing agent directly into visible vessel
Targeted elimination of spider and reticular veins
Requires more than one treatment at monthly intervals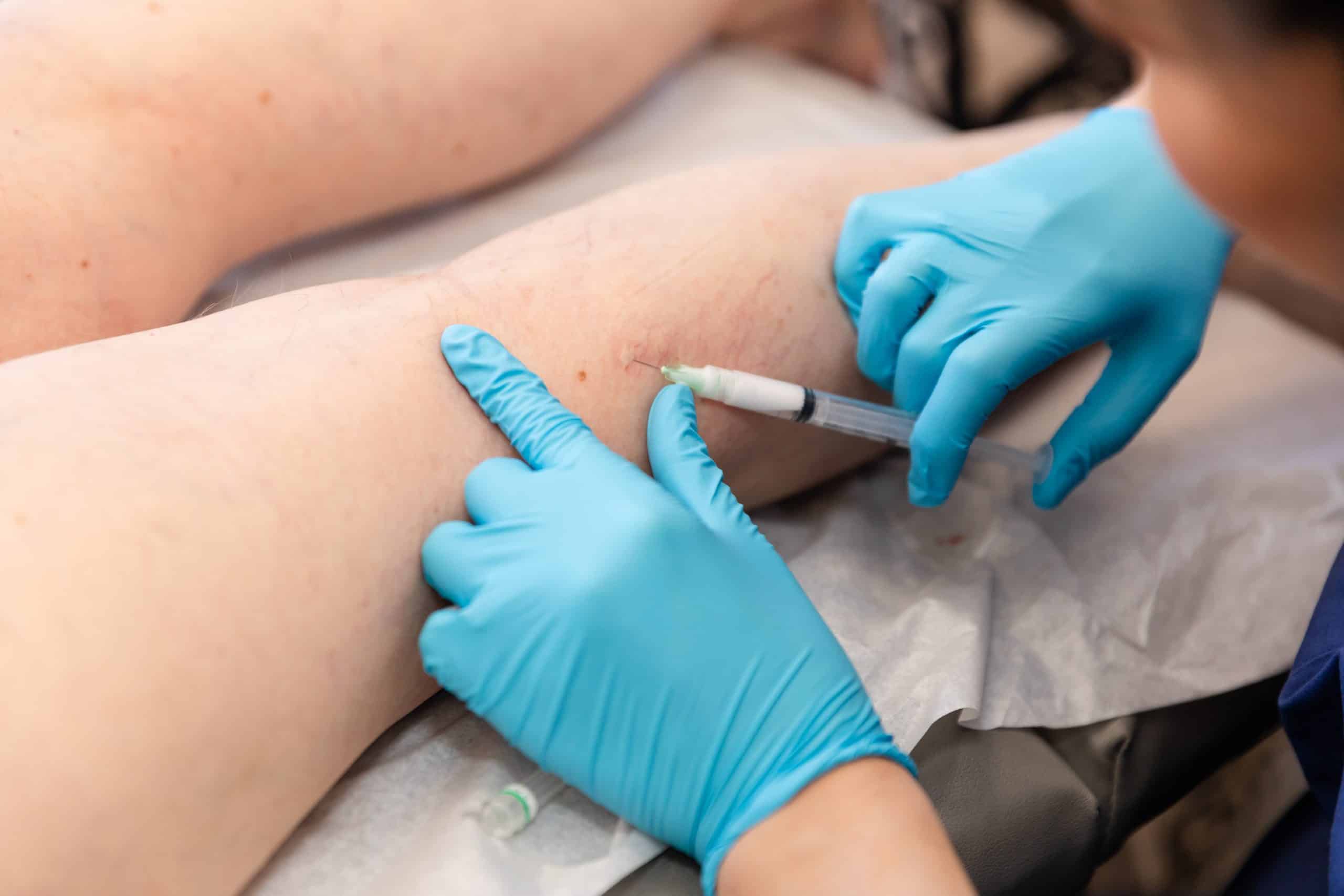 Results of Vein Treatments
Endovenous laser therapy is usually a one-time treatment due to its high success rate; varicose veins disappear following the procedure. Ultrasound-guided sclerotherapy may require multiple treatments, depending on the severity of your condition. Sclerotherapy also may require more treatments (4 to 6, depending on severity).

Facial Veins – an Overview
Facial veins are a network of vessels that carry blood to and from the heart to provide necessary circulation. You don't expect veins to be visible on your face, so when they appear, they can make you feel self-conscious about your appearance. Laser & Skin Surgery Center of New York understands how to treat many different types of facial veins and other venous conditions that appear in different areas of your body.
Types of Veins on the Face and Other Areas
There are several types of veins or other types of dermatological conditions that can be treated by Dr. Cindy Bae and the team at Laser & Skin Surgery Center of New York:
Periorbital veins appear under the eye
Telangiectasias, or broken blood vessels, are commonly found on the face
Erythema, or "redness", includes several common skin conditions
Rosacea (several types, such as erythematolangic tactic type, or just "redness")
Post-inflammatory erythema
Other dermatoses
Tuberous sclerosis (or "bumps" called angiofibromas)
Stretch marks appear with weight gain or pregnancy
Venous lakes are dilated venules
Scars come from surgery, trauma, or skin grafts
Bruising after a procedure, such as blepharoplasty
Port wine stains that appear from birth (on the face and other areas)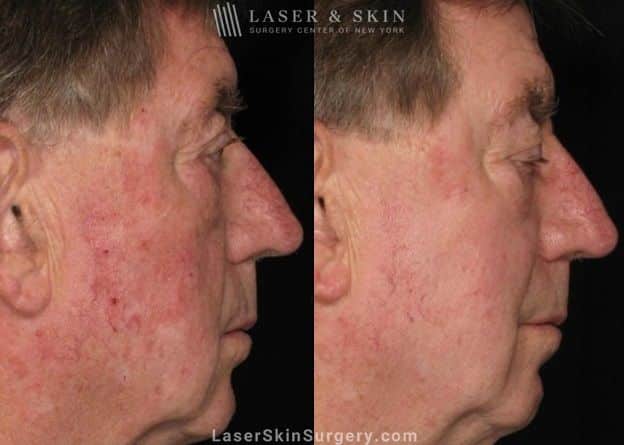 Dermatologist Treatment Options for Facial Veins
Many laser treatments are available for facial veins and other vascular conditions on the face and other areas of the body. Our board-certified dermatologists are highly trained to treat these conditions with great success:
Periorbital veins – treated in one session with the ND:Yag laser
Rosacea – topical treatments are temporary; pulsed dye laser is most effective
Post-inflammatory erythema – treated with pulsed dye laser, and can also treat discoloration on the arms
Tuberous sclerosis – combined treatment with Fraxel CO2 laser, pulsed dye laser, and electrocautery
Stretch marks – treated with pulsed dye laser for red stretch marks, picosecond laser can treat white stretch marks
Scars – treated with pulsed dye laser
MOHS scarring (after skin cancer surgery) – treated with skin graft, CO2 laser, pulsed dye laser
Bruising – treated with pulsed dye laser to minimize the discoloration
Port Wine stains – radiofrequency and pulsed dye laser
You should always consult with a board-certified dermatologist so they can determine the best treatment plan for your condition. Schedule an appointment and take the next step towards regaining your self-confidence.
Results of Facial Vein Treatments
Many of the procedures outlined for facial vein treatments require multiple treatments at regular intervals, but some facial veins, like the periorbital veins, can disappear after one treatment. Schedule a consultation to learn more about your condition and the best treatment plan for you.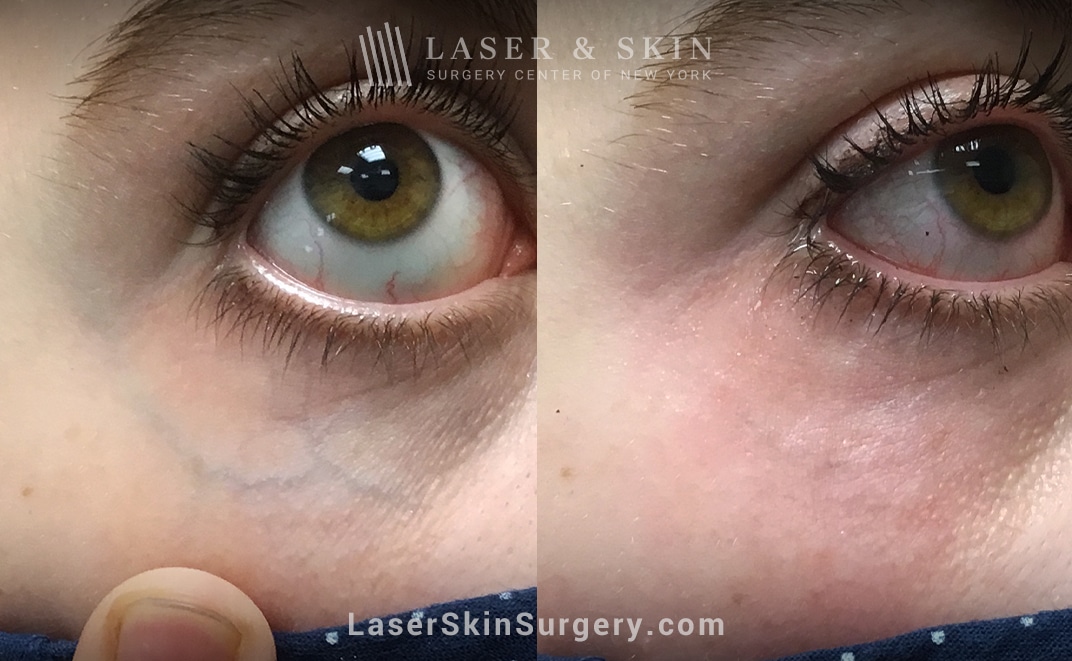 Dr. Bae on The Today Show
Dr. Cindy Bae was featured on The Today Show on NBC with Hoda Kotb and Kathie Lee Gifford, where she discussed how leg veins happen, how to avoid or prevent them, and how to treat them. In this segment, Dr. Bae explained that spider veins are small, like a grain of salt, but comparably, varicose veins are like the size of a marble, and can sometimes be painful and swollen.
Dr. Bae's explanation was simple and visual, highlighting the purpose of the valves in the veins to allow blood to flow back to the heart:
When the valves do not close all the way, blood dribbles back down the vein and pools
The pooling of blood creates varicose veins
By treating the affected vein, blood reroutes naturally to healthy veins nearby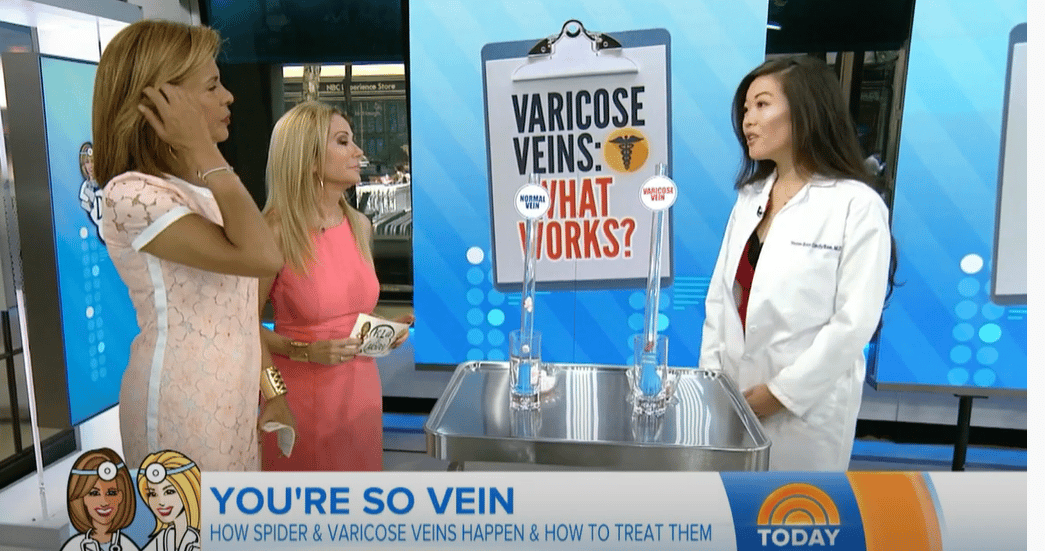 Dr. Bae also mentioned the fabled "home remedies", such as cyprus oil and apple cider vinegar – which in truth are ineffective and may even be harmful. Compression stockings are good for relieving symptoms or preventing varicose veins for people who work in occupations where standing is required for long periods of time.
Lastly, Dr. Bae stressed what does work for spider and varicose veins – sclerotherapy, where the vein gets "sticky" when medication is injected, and the spider veins disappear. She recommends endovenous laser therapy for the treatment of varicose veins as there is no downtime, and is quite different from vein stripping which uses general anesthesia and requires longer periods of recovery.
Visit Laser & Skin Surgery Center of New York
Leg or facial veins, or other dermatological conditions that affect your face or body, do not have to go untreated and affect your quality of life. You have options available at Laser & Skin Surgery Center of New York. The board-certified team of dermatologists provides you with the best care and the best results, no matter what your concerns and goals might be. Call to schedule your appointment today in Manhattan or Southampton, and see how we can help you become the best version of yourself.
Homepage // Blog / Is your acne hormonal or bacterial? Expert dermatologists shareAcne can have several different causes, and the best acne treatment depends on determining the type of acne you have. By identifying the acne type and treating its underlying cause, you...
Pay Online for Patients of Drs. Geronemus, Anolik, Bae & Seidenberg
Pay Online for Patients of Drs. Abraham, Bernstein, Krant, Shelton, Stern, Weiss, Hoffman, Shim, Murphy-Rose, Wilson, and Petratos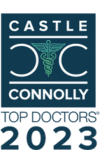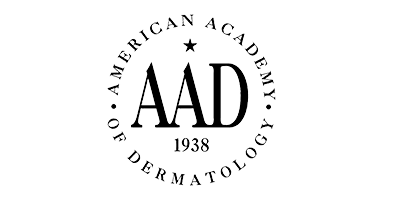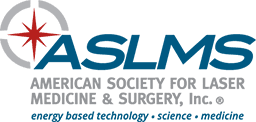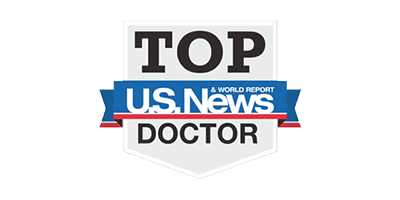 By LASER & SKIN SURGERY CENTER OF NEW YORK® | © 2023 All Rights Reserved. Design & Development by Goldman Marketing Group | Sitemap | Privacy Policy | The information available on this web site is provided for informational purposes only. This information is not intended to replace a medical consultation where a physician's judgment may advise you about specific disorders, conditions and or treatment options. We hope the information will be useful for you to become more educated about your health care decisions. If you are vision-impaired or have some other impairment covered by the Americans with Disabilities Act or a similar law, and you wish to discuss potential accommodations related to using this website, please contact us at (212) 941-5055.
*MDs perform 100% of all medical and cosmetic treatments.