Laser treatments remove unwanted hair from nearly any area of the body with long-lasting results.
Pain Level: Mild – Moderate
Results Duration: Long-Lasting
Treats:
Unwanted facial and body hair, reducing risk for ingrown hairs and razor bumps
Side Effects:
Mild redness immediately following treatment
Location:
Anywhere on the face or body where there is unwanted hair
Follow Up:
A series of sessions is required to achieve an optimal outcome
How Performed:
Handheld laser device is run across the skin's surface, affecting hair follicles to produce shedding and preventing future hair growth
Preparation:
Topical anesthetic applied before treatment
Expected Outcome:
Reduction of unwanted hair and prevention of future hair growth
Onset:
Improvements may be seen after first treatment, full results are apparent when treatment plan is completed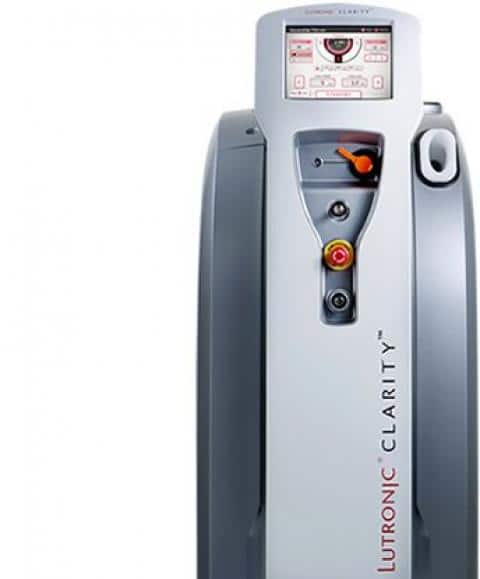 Excess or unwanted dark hair can be safely and effectively removed using various lasers. Compared to other methods of hair removal such as waxing, plucking, and cream depilatories, lasers provide more efficient removal of hair with longer-lasting results.
The physicians at the Laser & Skin Surgery Center of New York are pioneers in the development and testing of lasers in the area of long-term hair removal. To achieve optimal results for all skin types, we have a wide variety of laser technology including the long-pulsed alexandrite laser (GentleLase), the long-pulsed Nd: YAG laser (GentleYag), and the newest laser, which combines both the alexandrite and Nd:YAG lasers (GentleMax). We are pleased to now offer the Vectus laser as well, which is the fastest laser for hair removal over large areas such as the legs, back, and chest. Our new Clarity laser is even less painful than older devices for hair removal. In addition, we constantly evaluate new laser systems in order to provide the best and latest technology.
At the Laser & Skin Surgery Center of New York, our board-certified physicians perform all our laser hair removal treatments to ensure our patients receive the best possible care and results. Our lasers are chosen carefully to ensure our patients enjoy the most comfortable experience. 
How does Laser Hair Removal Work?
This treatment uses concentrated laser energy to target the hair follicles in the treatment area. Laser heating damages the follicle, causing current hair to shed and making it difficult for future hair to grow. The treatment leaves surrounding skin and tissue intact, minimizing discomfort and downtime after the procedure. 
In addition to the general removal of unwanted hair, laser hair removal has been proven to be very effective for the specific removal of hair that causes irritation, such as in ingrown hair, razor bumps (pseudofolliculitis barbae), pilonidal cysts, excess hair associated with birthmarks, or post-surgical procedures (grafts).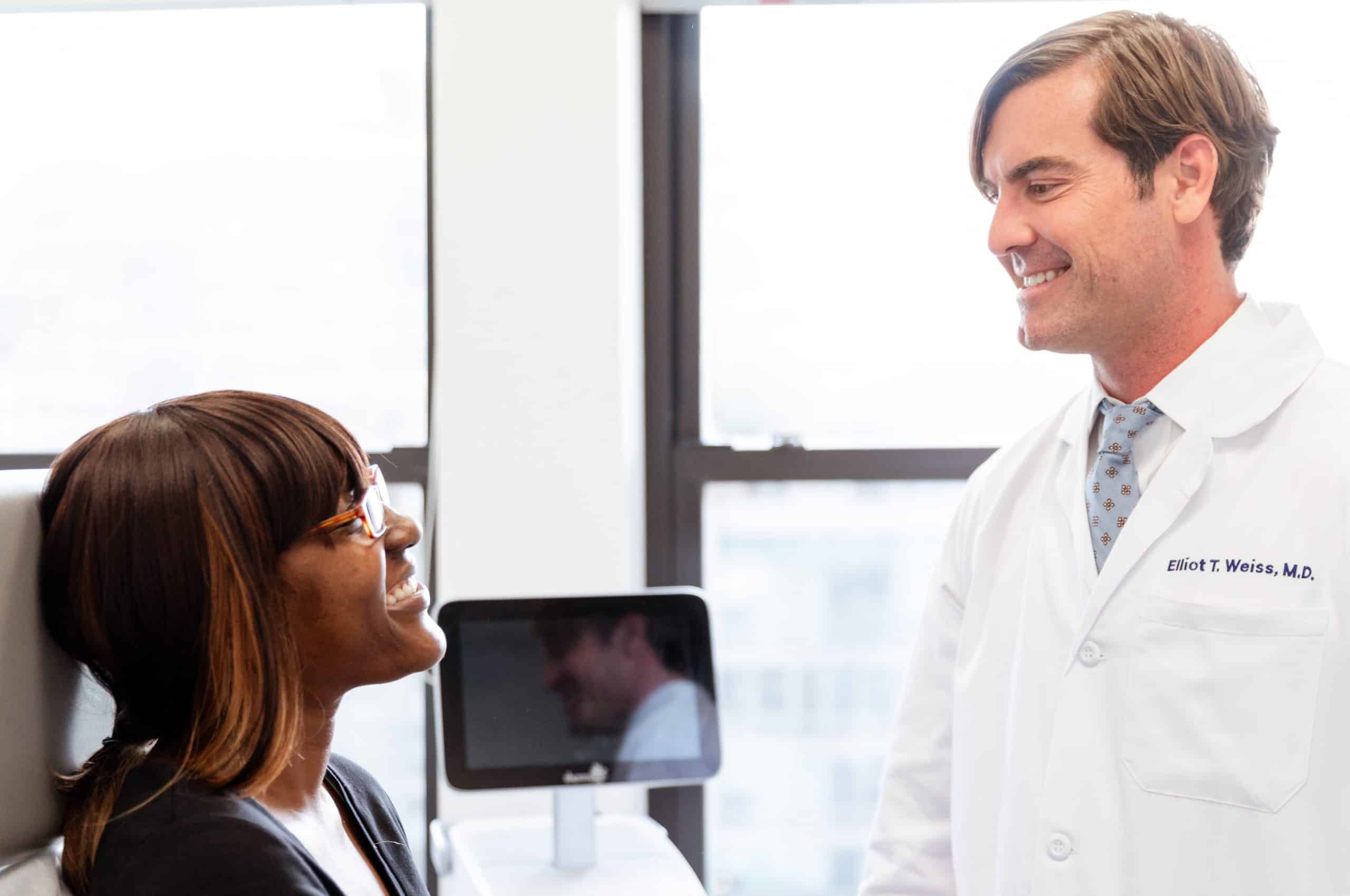 Does Laser Hair Removal Hurt?
There can be some discomfort during the procedure. For sensitive areas, such as the bikini line or the underarms, or for the treatment of large areas such as the full legs or back, patients can elect to have topical anesthetic cream applied before treatment. Most patients treating smaller areas of skin do not require anesthetic cream.
You might start to see some shedding within days of your first treatment session. However, due to the growth cycle of hair, patients require a series of appointments to achieve a full outcome. Those results will become evident within a few days after your last session. 
How Long is the Recovery Time After Treatment?
After treatment, you should be able to resume your normal activities. The treatment area may be red and tender, similar to a sunburn. It is critical to protect vulnerable skin from sun exposure during the healing process to avoid possible complications and damage.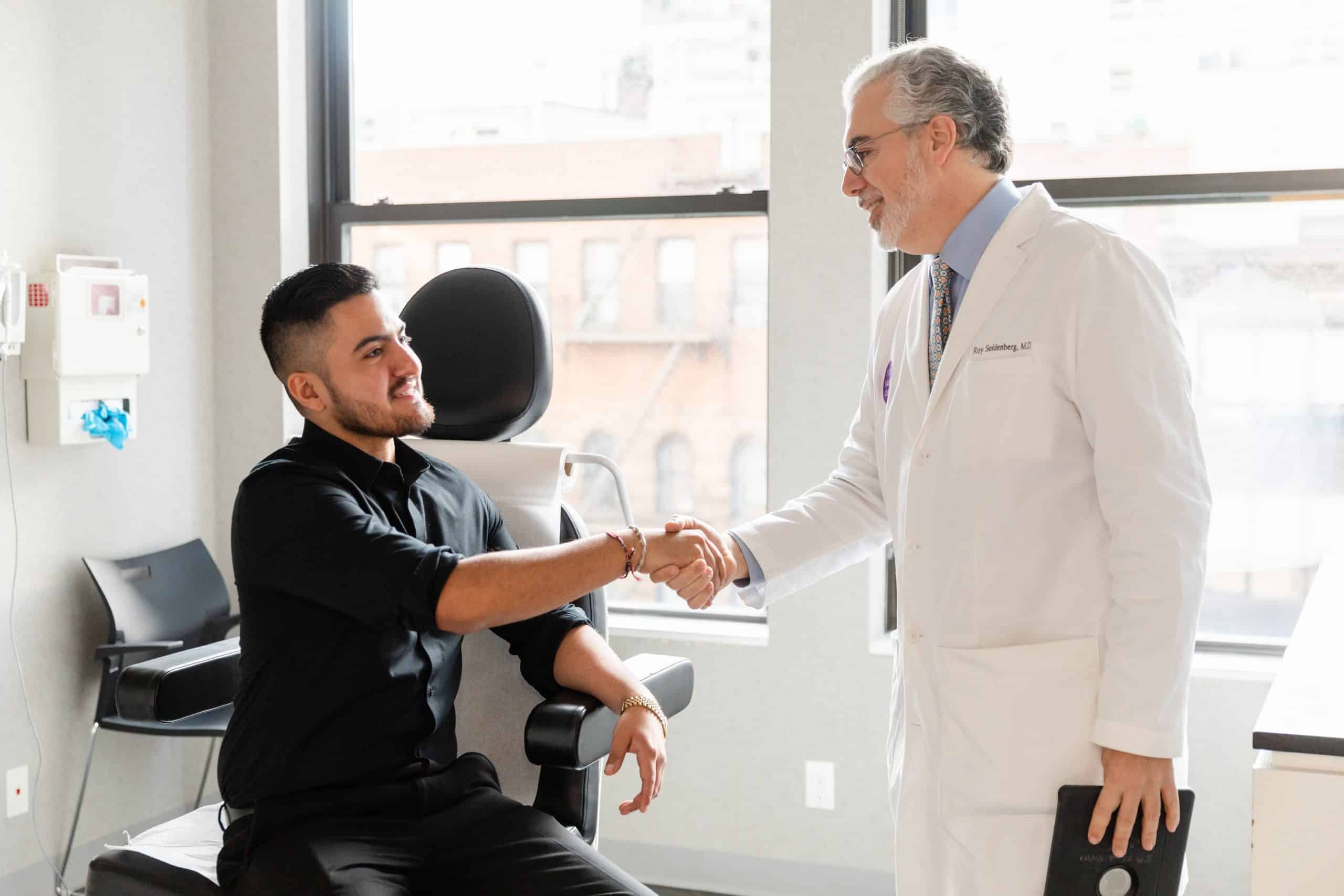 Laser hair Removal In The News
Do Men Undergo Laser Hair Removal?
Yes. Laser hair removal is commonly performed on our male patients at the Laser & Skin Surgery Center of New York. According to the American Society for Aesthetic Plastic Surgery, more than 184,000 laser hair removal procedures were performed on men in the United States in 2018. That number has increased by 39% since 2000.
There are different approaches, however, when treating men versus women, and our dedicated dermatologists take these real differences into account during every treatment.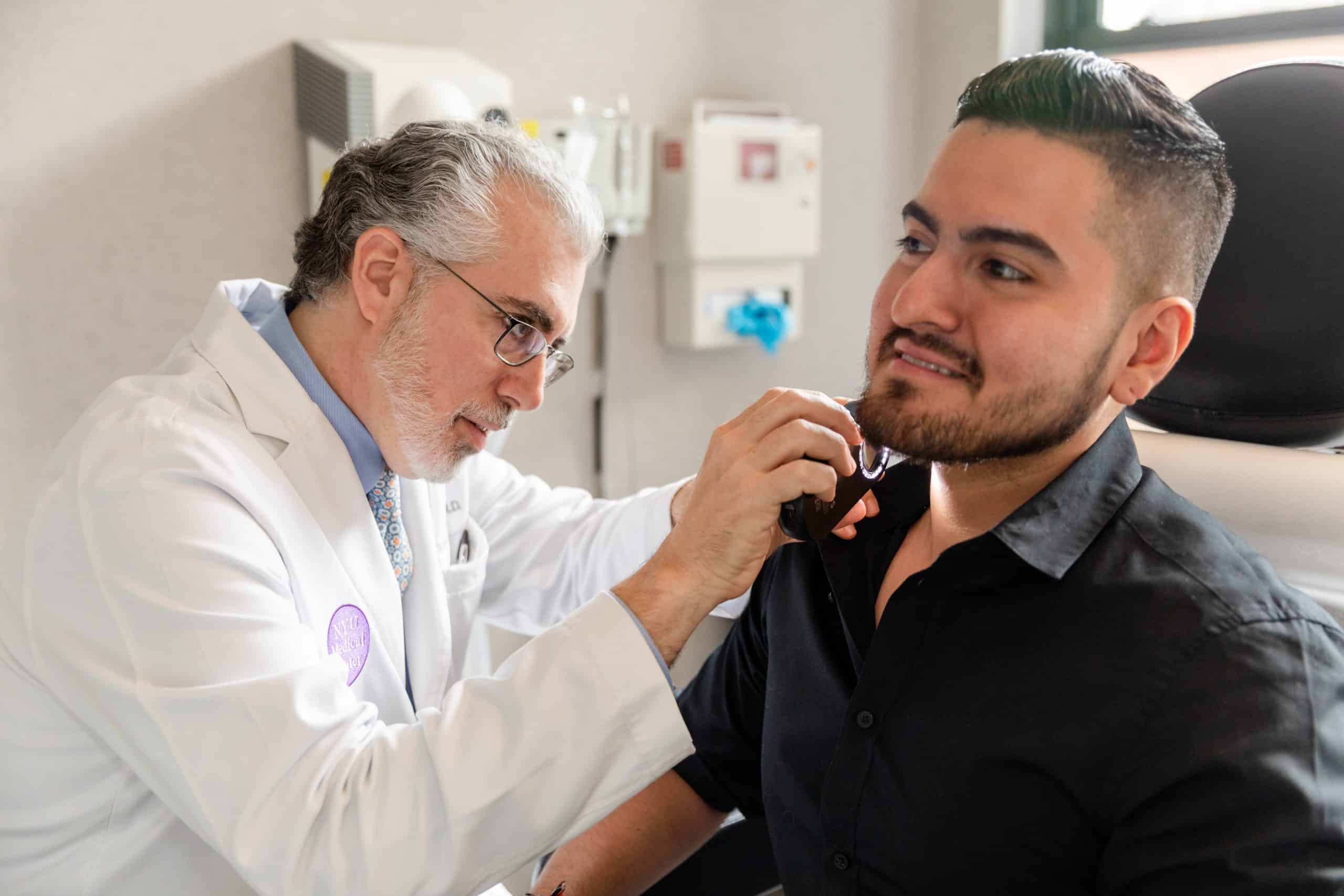 Q: Is Laser Hair Removal Safe?
A: Yes, when it is performed by an experienced, qualified provider. At the Laser & Skin Surgery Center of New York, all laser hair removal procedures are performed by board-certified, fellowship-trained dermatologists. The devices we use for this treatment have also been approved by the FDA for hair removal. The procedure has a long track record of safety and success, with more than a million treatments performed in 2018 alone, according to the American Society of Plastic Surgeons. 
Q: How Long Do Results Last?
A: Since hair grows in different cycles at different times, it takes a series of treatment sessions to eliminate all the hair in a single area. However, once the results are achieved, the hair reduction is long-lasting and even permanent for some patients. Others may find that a touch-up session every year or two will keep them silky smooth. 
Q: What Areas Does Laser Hair Removal Treat?
A: Laser hair removal is safe and effective on nearly any area of the body, including the chin, neck, underarms, back, chest, legs, arms, and bikini line.
Q: Are There Any Side Effects?
A: Side effects associated with laser hair removal are usually relatively mild and temporary and might include redness, tenderness, and swelling in the treatment areas.
Q: How Many Treatments Will I Need?
A: Laser hair removal is safe to use on all areas of the body. Most people require several treatment sessions to produce long-lasting hair removal in a given area. Treatment sessions are usually performed at one to two-month intervals, depending on the area of skin being treated.
Scars are often unwanted reminders of medical conditions, injuries, trauma, or surgery. When they are noticeable, they can also lead to significant embarrassment and self-esteem. Fortunately, there are ways to treat scars today that do not involve incisions, anesthesia, and downtime.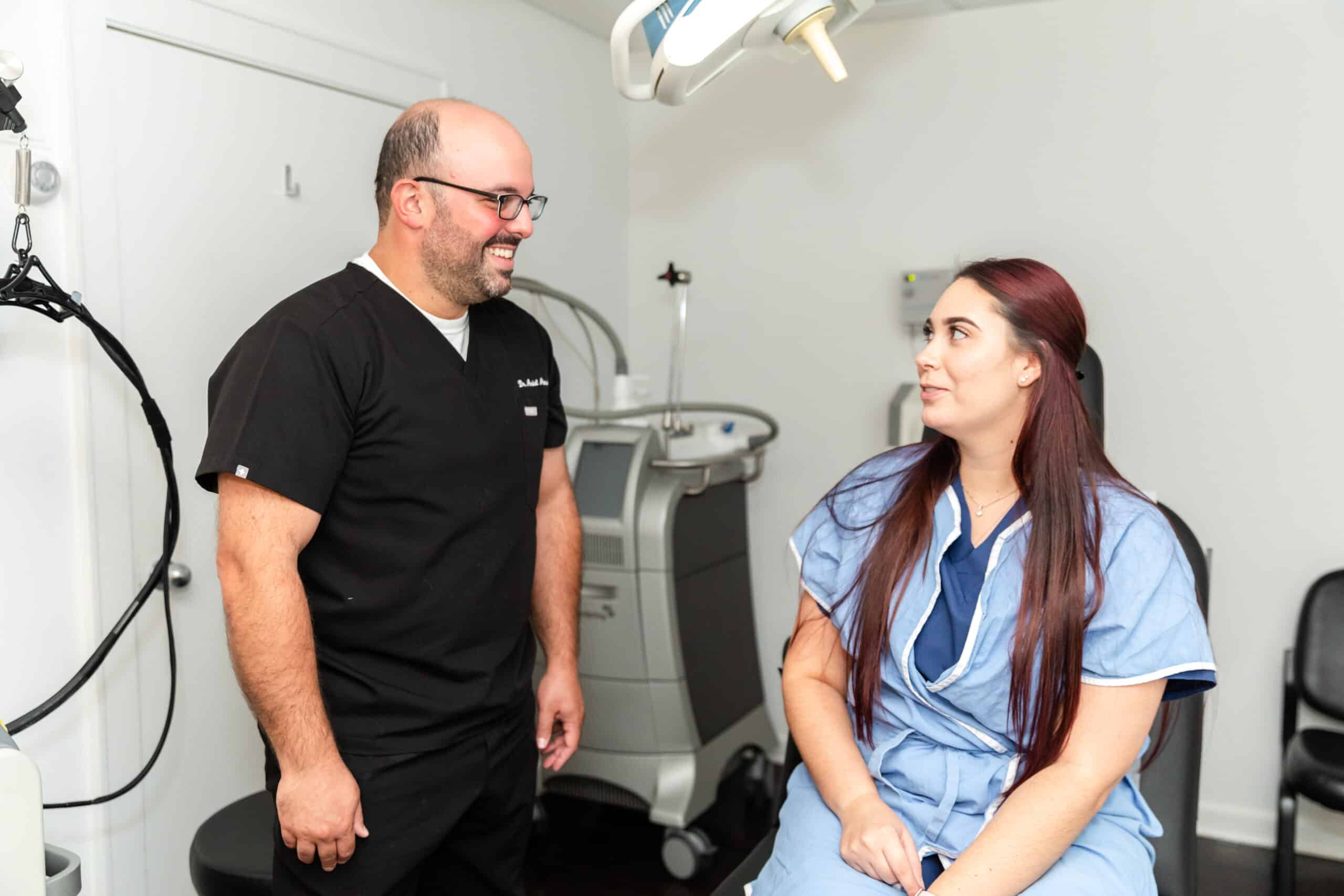 Body contouring addresses stubborn fat, skin laxity, or cellulite. Our board-certified physicians have been involved in clinical trials to develop new technology that provides superior treatment options. We offer treatments for cellulite, skin tightening, and fat reduction.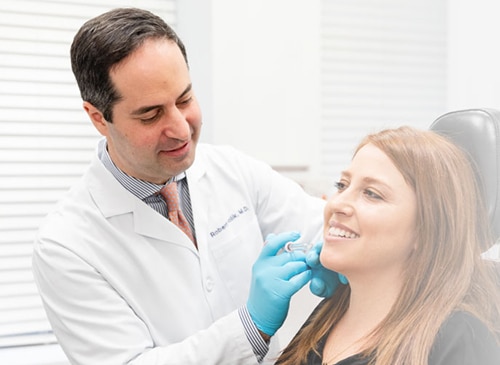 Laser & Skin Surgery Center of New York's filler treatments are always performed by board-certified physicians who have extensive experience with injectables. When you come to us for cosmetic care, you can be confident that you can safely achieve a perfectly natural look.
WHAT you are looking for?
Our 30,000+ sq foot dermatology center in New York is the most comprehensive, state-of-the-art laser and cosmetic skin surgery center in the world. Over the past 30 years we have contributed to the development and testing of many devices, fillers and treatments that are now standard care, so our patients know they are always receiving the most innovative, cutting-edge treatment available.
Pay Online for Patients of Drs. Geronemus, Anolik, Bae & Seidenberg
Pay Online for Patients of Drs. Abraham, Bernstein, Krant, Shelton, Stern, Weiss, Hoffman, Shim, Murphy-Rose, Wilson, and Petratos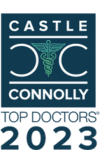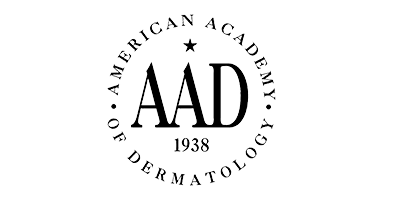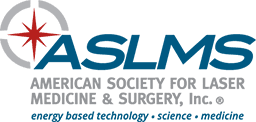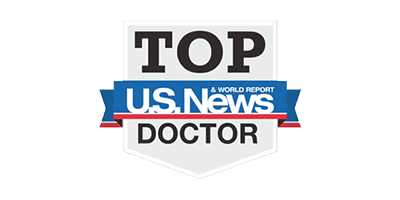 By LASER & SKIN SURGERY CENTER OF NEW YORK® | © 2023 All Rights Reserved. Design & Development by Goldman Marketing Group | Sitemap | Privacy Policy | The information available on this web site is provided for informational purposes only. This information is not intended to replace a medical consultation where a physician's judgment may advise you about specific disorders, conditions and or treatment options. We hope the information will be useful for you to become more educated about your health care decisions. If you are vision-impaired or have some other impairment covered by the Americans with Disabilities Act or a similar law, and you wish to discuss potential accommodations related to using this website, please contact us at (212) 941-5055.
*MDs perform 100% of all medical and cosmetic treatments.