Scar Treatment in New York
Unwanted scars can be reduced or removed using a variety of laser treatments. Our physicians are experts in scar revision techniques, with numerous research studies and publications on the subject. With more than 100 lasers in use at our practice, we can target your scars with unprecedented precision to produce the best possible results.
Results Duration: Long-Lasting
Treats:
Scars from injury, surgery or trauma
Side Effects:
Mild redness and swelling following treatment – skin wounding is also possible
Location:
Anywhere on the face and body 
Follow Up:
Some patients will require a series of treatment sessions to achieve an optimal outcome
How Performed:
Lasers target the scar without damaging surrounding skin and tissue
Preparation:
Some patients do not need any anesthetic, while others might have topical or local anesthesia, as well as nitrous oxide or IV sedation
Expected Outcome:
Reduction or elimination of scarring
Onset:
Results are apparent after final treatment session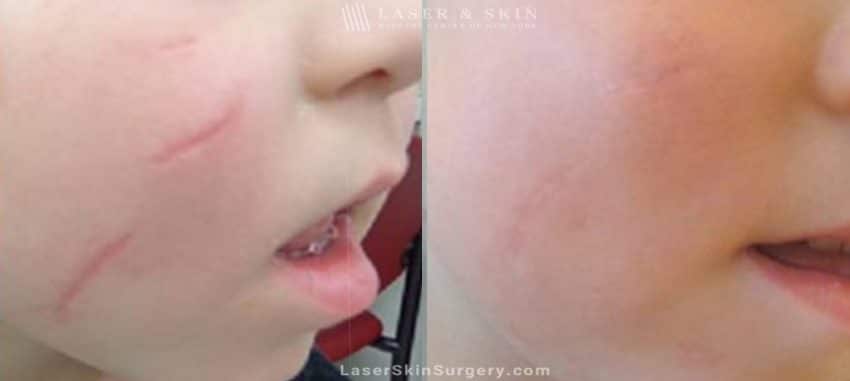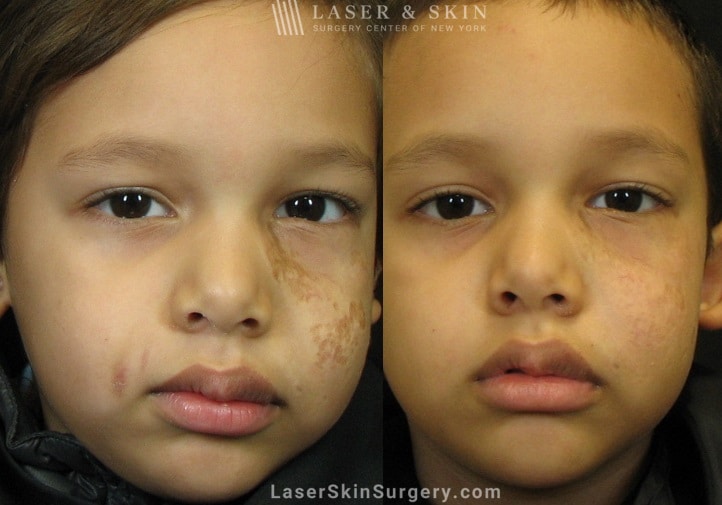 Scars are often unwanted reminders of medical conditions, injuries, trauma, or surgery. When they are noticeable, they can also lead to significant embarrassment and self-esteem. Fortunately, there are ways to treat scars today that do not involve incisions, anesthesia, and downtime.
Top, board-certified dermatologists at the Laser & Skin Surgery Center of New York® treat a variety of scars including acne scars, red scars, brown scars, white scars, surgical scars, raised scars, and depressed scars. We treat patients of all ages, including young children, through laser therapies and injectable treatments designed for maximum improvement.
The ability to customize treatments to the precise needs and skin tone of each patient is the primary factor in a successful procedure. Our physicians lead the field in scar treatment with more than 100 laser devices to choose from. Through extensive experience and expertise, we are able to achieve superior results that attract patients from across the country and around the globe.
What Causes Scars?
Scars can be caused by an injury, accident, or as part of a disease process such as cystic acne. They form when the dermis (the skin's middle layer) becomes damaged. To repair the damage, new protein-rich collagen fibers develop. Too little collagen can leave depressed scarring, while an overproduction can cause raised scars to form. The new scar tissue will have a different texture compared to the surrounding tissue. They can appear red and thick, feeling smooth and rubbery to the touch, then fade to a pinkish hue over time.
Are There Different Types Of Acne Scars?
Yes. There are several types of acne scars, including:
Atrophic scars – flat, thin, shallow depressions
Boxcar scars – broad, box-like depressions with sharply defined edges
Ice pick scars – deep, narrow, pitted scars that point down into the skin's surface
Rolling scars – broad depressions with sloping edges and varying depths that cause the skin to appear wavy and uneven
Hypertrophic and keloid scars – thick, lumpy scars. Both are caused by excess scar tissue, but keloids grow beyond the wound and into the surrounding skin
What Types Of Scars Can Be Treated?
At Laser & Skin Surgery Center of New York, our top board-certified dermatologists treat a variety of scars, including:
Cystic acne scars
Red scars
Brown scars
White scars
Surgical scars
Raised scars
Depressed scars
Mohs surgery scars
Various laser devices are FDA-cleared for acne and surgical scars on any area of the body, including the face.
How does Scar Treatment Work?
Although a scar cannot always be completely removed, treatment can significantly improve its appearance. At Laser & Skin Surgery Center of New York, we have over 100 lasers and devices available to treat your scars, improve their texture and pigment, and accelerate the healing process.
Subcision, which is a minor surgical procedure, can also help create new connective tissue to repair and smooth the skin.
Energy Devices & Laser Treatment Options
Treating and removing scars is a very challenging cosmetic procedure, but Laser & Skin Surgery Center of New York is renowned in this aspect of dermatological practice. Our board-certified dermatologists are not only well-published but regularly receive media coverage for their expertise in scar removal.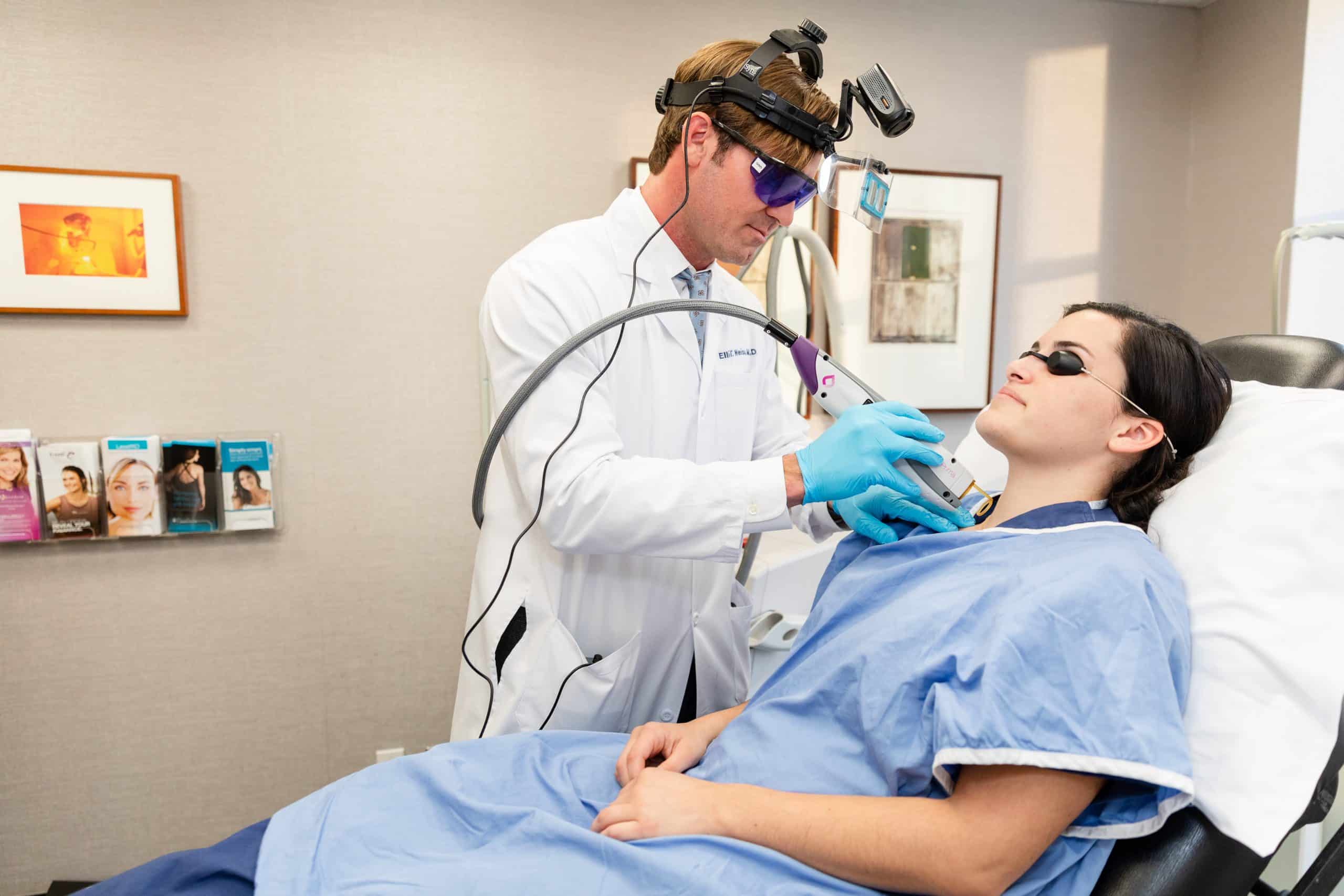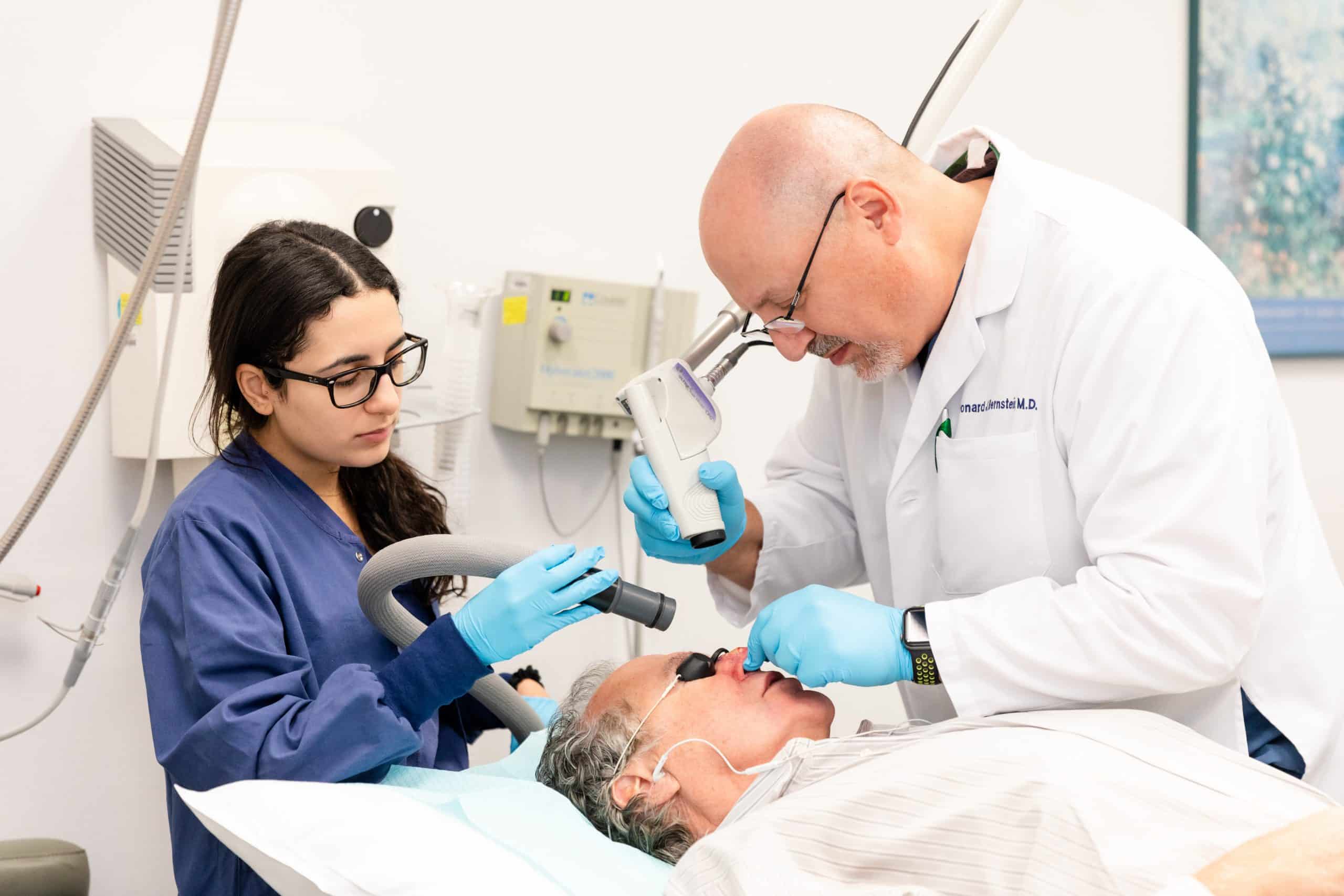 Most of the laser treatments performed at the Laser & Skin Surgery Center of New York involve little discomfort for our patients. We will apply a topical numbing cream or local anesthetic prior to the procedure when necessary to prevent a painful experience. Our doctors are highly experienced in using these devices and will take the steps to ensure your treatment is experience is both positive and as comfortable as possible.
How Does Laser Therapy Treat Scars?
The laser's high-energy light will effectively remove outer layers of the skin (referred to as ablative laser therapy) and will stimulate collagen production in the inner layers. As the top layer of your scar peels off, skin will appear smoother and the appearance of the scar becomes less noticeable.
Non-ablative laser therapy works by heating the dermis to trigger collagen production, encouraging new, healthy skin cells to grow.
Radiofrequency devices and pulsed light sources can also be used to make scars less noticeable without damaging the outer layer of skin.
Can Lasers Help Treat Mohs Surgery Scars?
Yes. Pulsed Dye Laser, CO2 ablative fractional lasers, or a combination of both can be used to reduce the appearance of scars after Mohs surgery. If Mohs surgery was performed in our office at Laser & Skin Surgery Center of New York, our board-certified dermatologist can repair the skin with laser treatments.
Can Injectables Be Used For Scar Removal?
Yes. We can offer a combination of treatments for optimal results, including Botox and dermal fillers. Injectables can improve the appearance of scars for smoother, clearer skin. While Botox softens the skin to minimize scarring, fillers can safely and effectively plump depressed acne scars.
When Is The Best Time To Treat Scars?
While we can treat old/fully healed scars, it is best to have a scar treated before it has fully matured. Ideally, you should come to us within 6 weeks after an injury (before you have finished healing). The sooner you get treated, the better the outcome.
You may start to see improvement in the days following your procedure. However, most patients will require more than one treatment session to achieve an optimal outcome. That result will become apparent after your final session. 
How Long is the Recovery Time After Treatment?
While it depends on the specifics of your procedure, most of our scar treatments do not require much, if any, downtime afterward. You might experience some mild redness and swelling in the treatment area for a day or two. It is imperative to protect your skin from the sun while it heals to avoid potential damage.
Questions about Scar Removal treatments? Contact us at laser & skin surgery center of new york today!
If you're tired of covering up your scars with clothing or makeup, you may benefit from having a scar removal treatment by our expert dermatologists at Laser & Skin Surgery Center of New York. Regardless of what type of scarring you may have, our renowned dermatologists can effectively treat them and provide you with the best results. Contact us to schedule an appointment today.
Publications
"Treatment of Atrophic Facial Acne Scars With Microneedling Followed by Polymethylmethacrylate-Collagen Gel Dermal Filler." Dermatologic Surgery, 2019 Dec.
"The Role of Elastic Fibers in Scar Formation and Treatment" Dermatol Surg. 2017 Jan.
"Safety and Efficacy Evaluation of Pulsed Dye Laser Treatment, CO<sub>2</sub> Ablative Fractional Resurfacing, and Combined Treatment for Surgical Scar Clearance." Journal of Drugs in Dermatology, 2016 Nov. 1.
"Acne scarring: A review of available therapeutic lasers." Lasers in Surgery and Medicine, 2016 Feb.
"Acne scarring: A review of available therapeutic lasers.Lasers Surg Med" 2015 Sep 28.
"Use of a picosecond pulse duration laser with specialized optic for treatment of facial acne scarring." JAMA Dermatology, 2015 March.
"Use of a Picosecond Pulse Duration Laser With Specialized Optic for Treatment of Facial Acne Scarring." JAMA Dermatol. 2014 November 19. 
"Successful Treatment of Atrophic Scarring with CO2 Ablative Fractional Resurfacing: Quantitative Volumetric Scar Improvement." Arch Derm. 2010 February.
"Successful Treatment of Acneiform Scarring with CO2 Ablative Fractional Resurfacing." Lasers in Surgery and Medicine, 2008 August.
"Ablative Fractional Resurfacing of Acne Scars." Lasers Surg. Med. 2008.
"Fractional Photothermoloysis for Treatment of Surgical Scars: A Case Report." J Cosmet Laser Therapy, 2006 April.
"Treatment of Atropic Facial Acne Scars with the 1064nm Q-switched Nd:YAG Laser." Arch Dermatol. 2004 Nov.
"The Safety and Efficacy of the 308nm Excimer Laser for Pigment Correction of Hypopigmented Scars and Straie Alba." Arch Dermatol. 2004 Aug.
"Scar Resurfacing with High-Energy, Short-pulsed and Flashscanning Carbon Dioxide Lasers." Dermatol Surg. 1998 Jan. 
Real Patients Before and After photos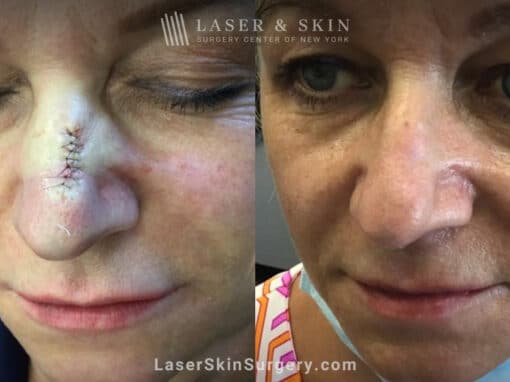 CO2 Laser to Treat Scar on Nose
Disclaimer: Results may vary from patient to patient. Results are not guaranteed.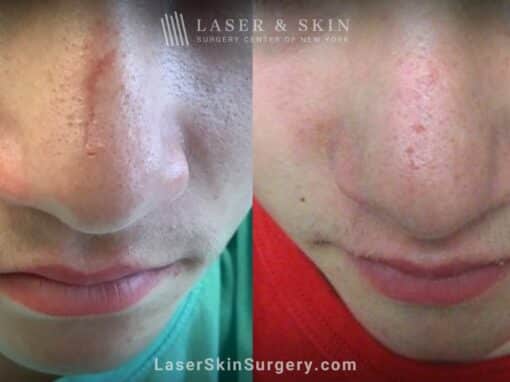 Fraxel® Repair CO2 laser to treat scar on nose
Disclaimer: Results may vary from patient to patient. Results are not guaranteed.
scar treatment In The News
Q: Is Scar Treatment Safe?
A: Yes. All the laser devices that we use for our scar removal procedures have been approved by the FDA. In addition, our board-certified physicians have extensive experience in using these devices and will use their expertise to customize your treatment plan so it is both safe and effective for you. 
Q: How Successful Will My Treatment Be?
A: Scar treatments vary in terms of how much reduction you might see. Variables include the type and depth of the scar, your skin tone and how well your skin responds to the laser. Our doctors are highly experienced in scar removal and will be able to advise you at the beginning of your treatment plan as to how much improvement you should expect from your procedures. 
Q: How Long Do Results Last?
A: Because scar treatment permanently alters the scar, the results are long-lasting. You should not see the scar return once it has been successfully treated. 
Q: Are There Any Side Effects?
A: Most scar treatments do not involve many side effects and the ones that do appear are usually mild and temporary. Some patients might experience mild swelling, tenderness, skin redness, or bruising around the treatment area. Make sure to protect treated skin from direct sun exposure while it heals to avoid possible damage. 
Q: What are My Options in Scar Treatment?
Q: How Long Does A Typical Laser Treatment Take And How Many Sessions Will I Need?
A: Laser treatments take 40 minutes or less on average. It will depend on the size and severity of the treatment area. The number of your sessions will depend on the scar, skin type, skin color, and the area being treated.
While you will already notice a difference in your skin's appearance after just one treatment, removing older and deeper scars may require additional sessions. 3-7 sessions may be recommended for best results.
Scars are often unwanted reminders of medical conditions, injuries, trauma, or surgery. When they are noticeable, they can also lead to significant embarrassment and self-esteem. Fortunately, there are ways to treat scars today that do not involve incisions, anesthesia, and downtime.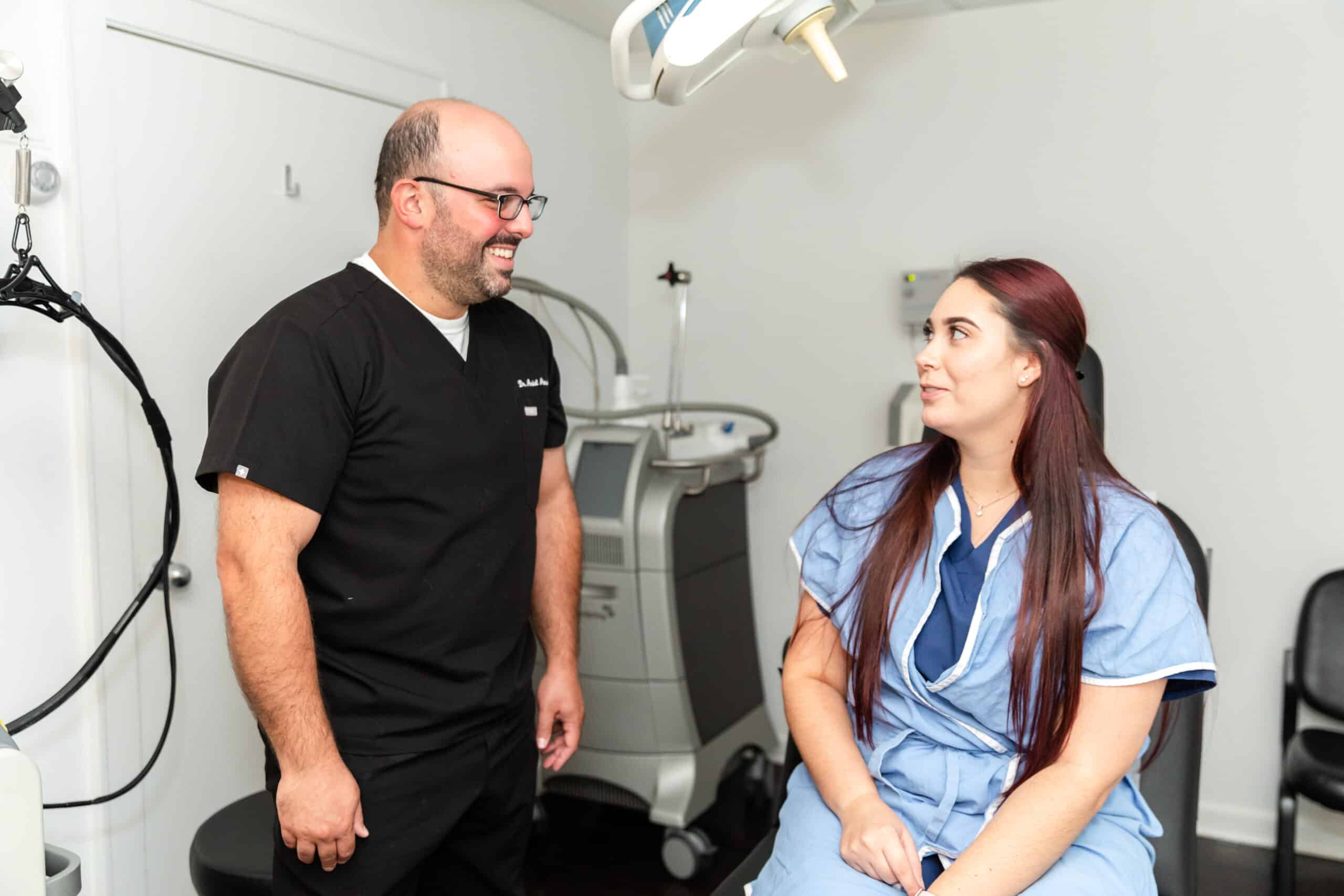 Body contouring addresses stubborn fat, skin laxity, or cellulite. Our board-certified physicians have been involved in clinical trials to develop new technology that provides superior treatment options. We offer treatments for cellulite, skin tightening, and fat reduction.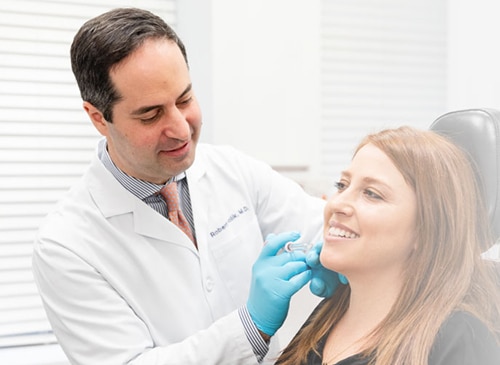 Laser & Skin Surgery Center of New York's filler treatments are always performed by board-certified physicians who have extensive experience with injectables. When you come to us for cosmetic care, you can be confident that you can safely achieve a perfectly natural look.
WHAT you are looking for?
Our 30,000+ sq foot dermatology center in New York is the most comprehensive, state-of-the-art laser and cosmetic skin surgery center in the world. Over the past 30 years we have contributed to the development and testing of many devices, fillers and treatments that are now standard care, so our patients know they are always receiving the most innovative, cutting-edge treatment available.
Pay Online for Patients of Drs. Geronemus, Anolik, Bae & Seidenberg
Pay Online for Patients of Drs. Abraham, Bernstein, Krant, Shelton, Stern, Weiss, Hoffman, Shim, Murphy-Rose, Wilson, and Petratos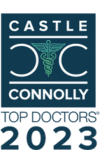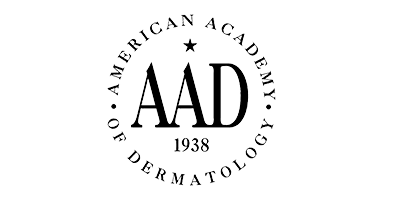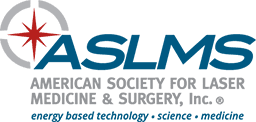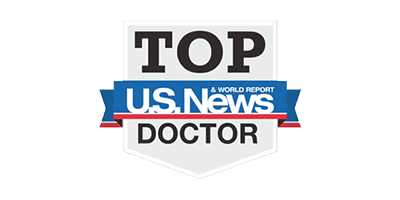 By LASER & SKIN SURGERY CENTER OF NEW YORK® | © 2023 All Rights Reserved. Design & Development by Goldman Marketing Group | Sitemap | Privacy Policy | The information available on this web site is provided for informational purposes only. This information is not intended to replace a medical consultation where a physician's judgment may advise you about specific disorders, conditions and or treatment options. We hope the information will be useful for you to become more educated about your health care decisions. If you are vision-impaired or have some other impairment covered by the Americans with Disabilities Act or a similar law, and you wish to discuss potential accommodations related to using this website, please contact us at (212) 941-5055.
*MDs perform 100% of all medical and cosmetic treatments.