Homepage // Blog / Our Favorite Combination Treatments
Botox or Lasers? We've Got the Perfect Solution
Today, you have more options than ever to look your best. Botox® Cosmetic will most likely be at the top of your list – who can resist an effective anti-aging procedure that can be done during your lunch break? However, you don't have to stop at Botox. We often combine this quick treatment with laser procedures to produce even more improvement. Is it safe to get these two treatments on the same day and who should consider the combination approach?
The Laser & Skin Surgery Center of New York at Manhattan and Southampton, New York, is one of the largest cosmetic, laser, and medical dermatology skin care clinics worldwide, with a full-time, on-site research division devoted exclusively to investigative pursuits. Not only did they conclude that getting Botox injections immediately after a laser treatment can be safe, but the combination is an effective strategy for battling the signs of aging.
Common Aging Concerns Around the Eyes
The skin around the eye area is the most delicate skin on your body and the first area to show signs of aging. In addition, this skin is almost always exposed to the sun, so it will show lines and wrinkles more quickly. It is also in the eye area where the skin on your forehead, cheeks, and nose converge, creating tension lines.
Diminishing those lines and wrinkles around the eyes can dramatically improve your appearance. By rejuvenating that area which other people often see first, you can bring youth to your face and gain new self-confidence. 
Every time you make a facial expression, a muscle contracts and a crease forms as your skin moves. These are known as dynamic lines which develop in response to repeated muscle movements like frowning, smiling, and squinting. While dynamic lines only form when the face is in motion, your skin loses elasticity as you age, and over time, those lines will get deeper until noticeable wrinkles develop.
Our board-certified dermatologists use neuromodulators like Botox Cosmetic, Dysport, and Xeomin to treat dynamic wrinkles by blocking the signal from the nerve to the muscles. As the injected muscle no longer tightens or contracts, wrinkles will relax and soften, giving the appearance of smoother skin. Dermatologists inject it on forehead lines, frown lines, crow's feet, bunny lines, chin, skin bands on the neck, and smoker's lines.
What is a Fractional Laser and What Does it Treat?
Fractional lasers treat the skin at a cellular level. These devices create micro-injuries in the skin, which responds by boosting collagen levels and replacing damaged cells with new, healthy ones. While this is a natural process occurring within our bodies throughout life, aging slows its occurrence. Laser treatments help accelerate this healing process by promoting cell renewal to refresh and rejuvenate the skin from the inside out. 
Fractional lasers send single beams of laser energy into the dermal layers in a grid-like structure, leaving surrounding skin and tissue intact. By only treating a portion of the skin at one time, it can help refresh the skin and reverse aging symptoms and sun damage with minimal downtime involved.
Non-ablative fractional lasers can address a variety of skin conditions and aesthetic concerns, including:
Lines and wrinkles

Scarring

Hyperpigmentation 

Sun damage

Enlarged pores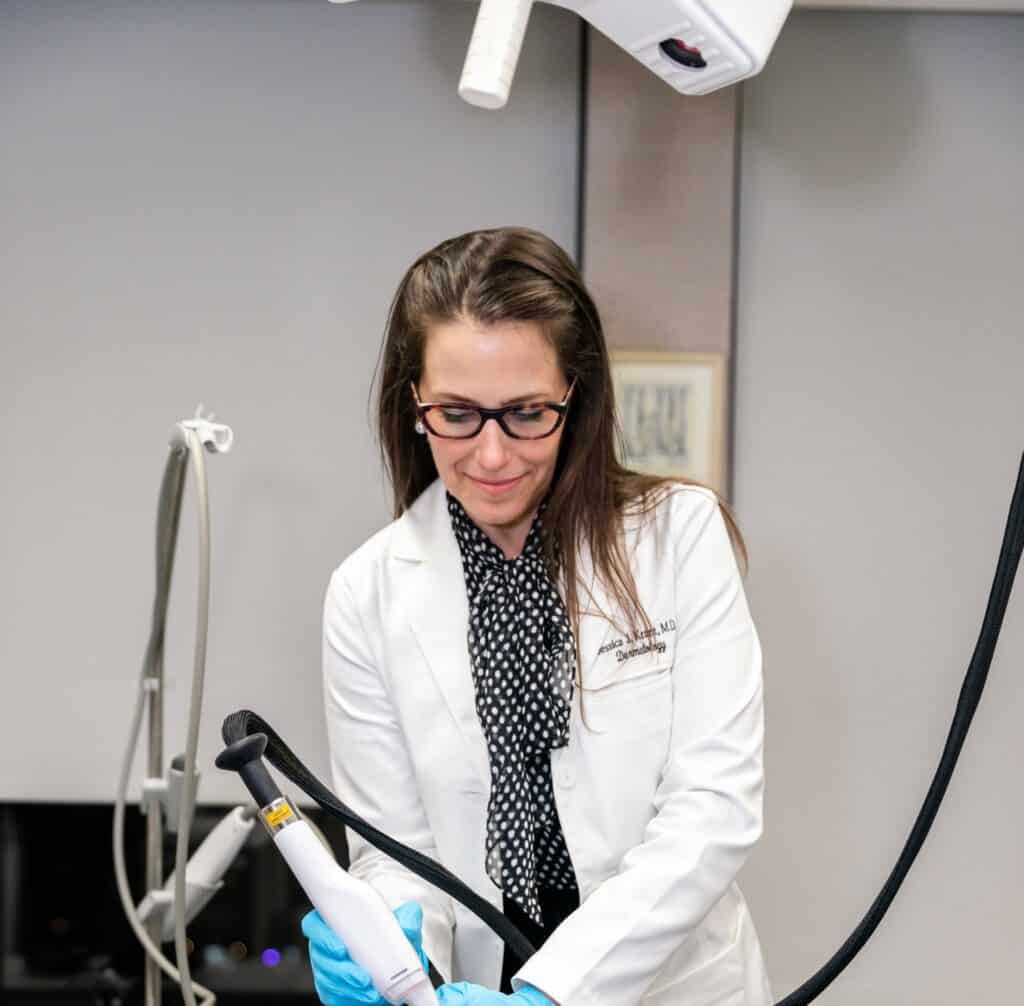 The Botox/Laser Combination
Dr. Roy G. Geronemus and Dr. Robert T. Anolik participated in a study that examined whether a neuromodulator like Botox would spread outside the immediate treatment area when combined with non-ablative fractionated laser treatments the same day. Specifically, they assessed the frequency of eyelid ptosis (droopy eyelid) after performing Botox injections on the glabella and periorbital area and non-ablative fractionated laser treatments in the same session.
The study concluded that getting Botox injections after a non-ablative fractional laser treatment can be both safe and effective. Researchers discovered the risk of spread of neuromodulator to an unintended muscle was minimal, ensuring the laser treatment would not negatively affect the Botox procedure.
Another recent study from the dermatologists at Laser & Skin Surgery Center of New York found that combining nonablative fractional laser resurfacing with Botox injections the same day led to excellent, natural-looking results with greater convenience and less downtime for patients. This research also pointed to the safety of combining fractional lasers with injectable fillers to maximize improvement. 
For some patients, one procedure or the other won't address all their concerns. When dermatologists use Botox and a non-ablative fractional laser to treat the area around the eyes, the combination can effectively target fine lines, crepey skin, and uneven skin texture at the same time. 
At Laser & Skin Surgery Center of New York, we also offer ablative laser treatments for patients looking for more dramatic improvement. These treatments can be combined with injectables as well, but not on the same day. We will create a treatment plan for you to meet your needs and goals while minimizing your risk for complications. 
At the Laser & Skin Surgery Center of New York, we have more laser devices (100+) than almost any other skincare clinic in the country, so we are sure to have a laser treatment that can address your skin concerns. Our board-certified dermatologists are experts in their field, often leading the way with dermatological studies at our Manhattan research center. Most of the fractional lasers in today's market underwent clinical development with our physicians.
Our non-ablative lasers use thermal heat to warm damaged tissue and stimulate new collagen production, revealing new, healthy skin. We offer the following lasers in our Manhattan and Southampton, New York practices:
Our dermatologists have also discovered that Botox can also combine with other types of lasers for superior results. One study showed that combining picosecond lasers with Botox is not only safe, but very effective. Our doctors have the experience and expertise to know which combination will work best for your specific needs and goals. 
Other Treatment Combinations to Consider
Botox is quite the versatile treatment because, in addition to combining it with lasers, it can also be paired with other aesthetic treatments such as:
Botox and Fillers
Botox relaxes dynamic muscles that cause lines and wrinkles, while dermal fillers can target deeper lines that are apparent when facial muscles aren't contracting. Fillers also replace lost volume to help add contours and definition to the face. 
Botox with RF Microneedling
It is possible to have an RF microneedling procedure, using Infini Genius or another device, with Botox injections on the same day as well. These procedures combine the stimulating properties of a microneedling treatment with gentle radiofrequency heating for a significant collagen boost over time. We have performed studies on RF microneedling devices as well, determining that these procedures can be quite safe when combined with injectable treatments.
As to combining Botox with other aesthetic treatments such as facials and other laser treatments, it is best to first consult with your dermatologist who will assess your skin and discuss your skincare goals and concerns in order to customize a treatment plan for you.
Schedule Your Botox and Laser Treatment at Our Skin Care Clinic
Our board-certified physicians who have extensive experience with injectables and lasers perform 100% of the Laser & Skin Surgery Center of New York's treatments. When you come to our Manhattan and Southampton, New York practices for cosmetic care, you can be confident that you can safely achieve a perfectly natural look. Want to find the best laser and Botox clinic near you? Schedule an appointment today.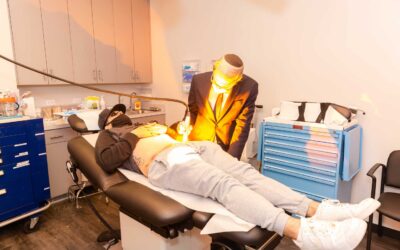 Homepage // Blog / Best treatments for all types of scars explainedOnce a scar forms, it becomes a lasting mark on your skin. Fortunately, the world of cosmetic treatments offers a range of powerful lasers and solutions to minimize their appearance. Selecting the...
Pay Online for Patients of Drs. Geronemus, Anolik, Bae & Seidenberg
Pay Online for Patients of Drs. Abraham, Bernstein, Krant, Shelton, Stern, Weiss, Hoffman, Shim, Murphy-Rose, Wilson, and Petratos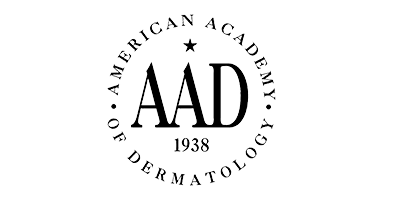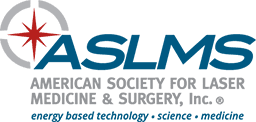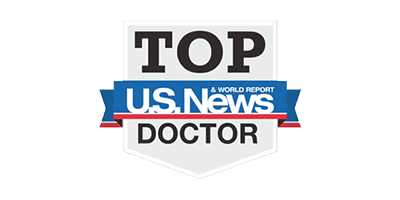 By LASER & SKIN SURGERY CENTER OF NEW YORK® | © 2023 All Rights Reserved. Design & Development by Goldman Marketing Group | Sitemap | Privacy Policy | The information available on this web site is provided for informational purposes only. This information is not intended to replace a medical consultation where a physician's judgment may advise you about specific disorders, conditions and or treatment options. We hope the information will be useful for you to become more educated about your health care decisions. If you are vision-impaired or have some other impairment covered by the Americans with Disabilities Act or a similar law, and you wish to discuss potential accommodations related to using this website, please contact us at (212) 941-5055.
*MDs perform 100% of all medical and cosmetic treatments.
Our board-certified dermatologists in New York City are all fellowship-trained and uniquely trained in lasers and technology, cosmetic and medical dermatology, and skin surgery. Together they are highly acclaimed world experts with thousands of articles published, countless TV and media appearances, and hundreds of years of combined experience.
Our plastic surgeons bring years of experience in helping patients achieve all their aesthetic goals through surgical procedures. Every treatment is fully customized to the precise needs of each patient for results that are natural and beautiful.