Restylane Refyne and Defyne are two innovative hyaluronic acid dermal fillers that minimize the appearance of wrinkles while preserving the natural movement of the face.
Results Duration: 12 months
Treats:
Nasolabial folds, marionette lines, chin wrinkles
Side Effects:
Infrequent, but might include mild redness, swelling and bruising 
Location:
Primarily used on the face
How Performed:
Filler is injected into the desired areas using tiny needles or a blunt-tipped cannula
Preparation:
Topical anesthetic available
Expected Outcome:
Reduction of lines and wrinkles
Onset:
Results visible immediately following treatment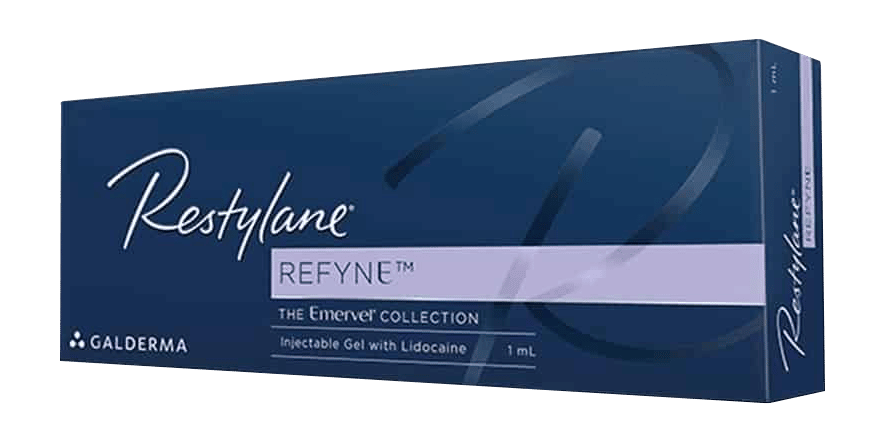 Restylane Refyne® and Restylane Defyne® are two of the newest and most innovative fillers used to treat facial wrinkles and folds. As global leaders in cosmetic dermatology, we at the Laser & Skin Surgery Center of New York are fluent in all of the uses of fillers and are excited to integrate this newer filler into our toolbox. Both Restylane Refyne® and Restylane Defyne® are notably flexible, and this flexibility allows us to meet different patient needs. We use it to address lines and its flexibility ensures natural-looking results.
Although novel, these fillers are viewed as remarkably safe, as they are made of hyaluronic acid, one of the safest and most commonly used fillers worldwide. Its safety is also well documented, reaching FDA approval after two pivotal, phase-3 studies and after a history of use outside the US since 2010.
How do Restylane Refyne/Defyne Work?
Restylane Refyne and Defyne use revolutionary XpresHAn technology. The unique cross-linking of the HA molecules in the formulation allows for more flexibility and natural facial movement, without compromising the ability of the filler to smooth away even the most stubborn nasolabial folds. Refyne is primarily designed for mild to moderate creasing, while Defyne can produce positive results on even deep creases around the nose and mouth.
Hyaluronic acid is a natural substance found in the body. It helps the dermal structure to retain moisture and volume. When hyaluronic acid is placed into the dermal structure, it produces smooth, natural skin rejuvenation from the inside out.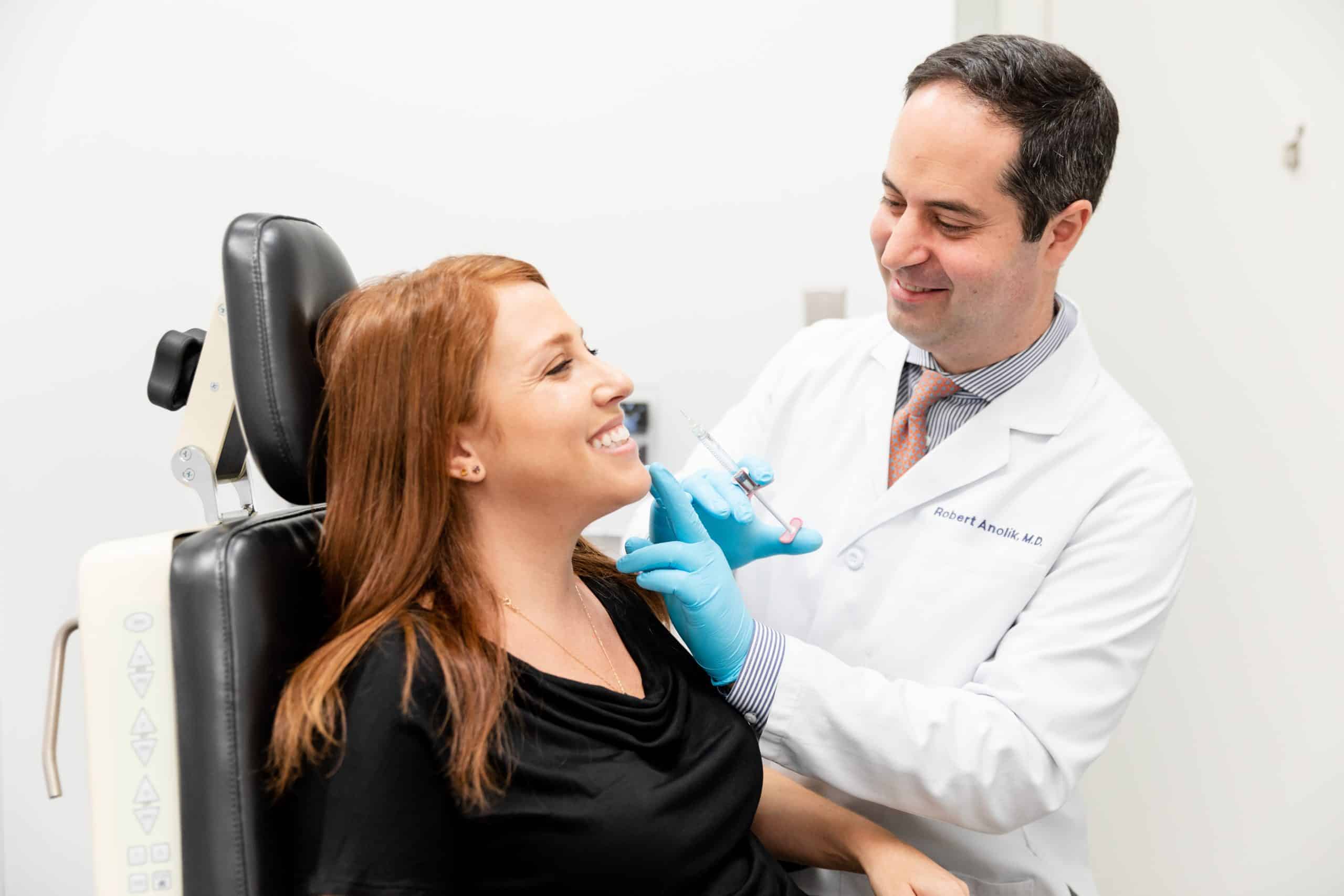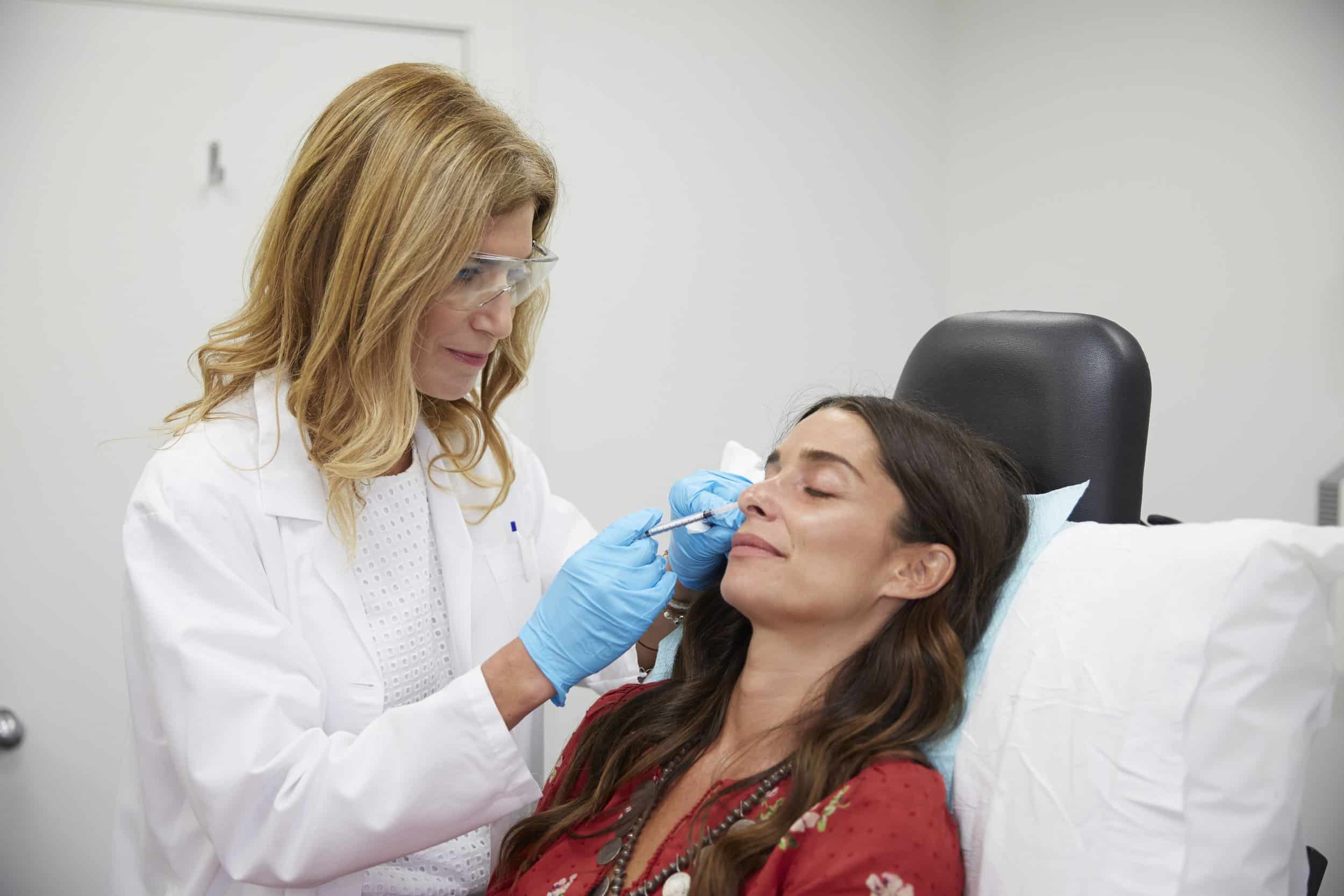 Do Restylane Refyne and Defyne Injections Hurt?
Restylane Refyne and Defyne are administered using a very fine needle or a blunt-tipped cannula, depending on the treatment area and the amount of filler needed. Most patients find the procedure to be quick and relatively comfortable. If you are concerned about discomfort during treatment, talk to your doctor about the application of a topical numbing cream before your procedure begins. 
You will see improvement in your wrinkles immediately following your treatment. There may be some mild swelling or bruising around the injection sites that will interfere with your final result. But once the skin heals fully, which usually only takes a day or two, the full results become apparent and will last for 6 months to 1 year in most patients. 
Watch our webinar to learn more about injectables.
How Long is the Recovery Time After Treatment?
After treatment, you should be able to resume your normal activities. There is minimal downtime and your dermatologist may give you specific aftercare instructions. Sometimes a bruise occurs because of the needle's contact with the skin, so plan accordingly with your personal and professional obligations. Our doctors also offer laser and topical treatment to minimize the effects of bruising after your injections.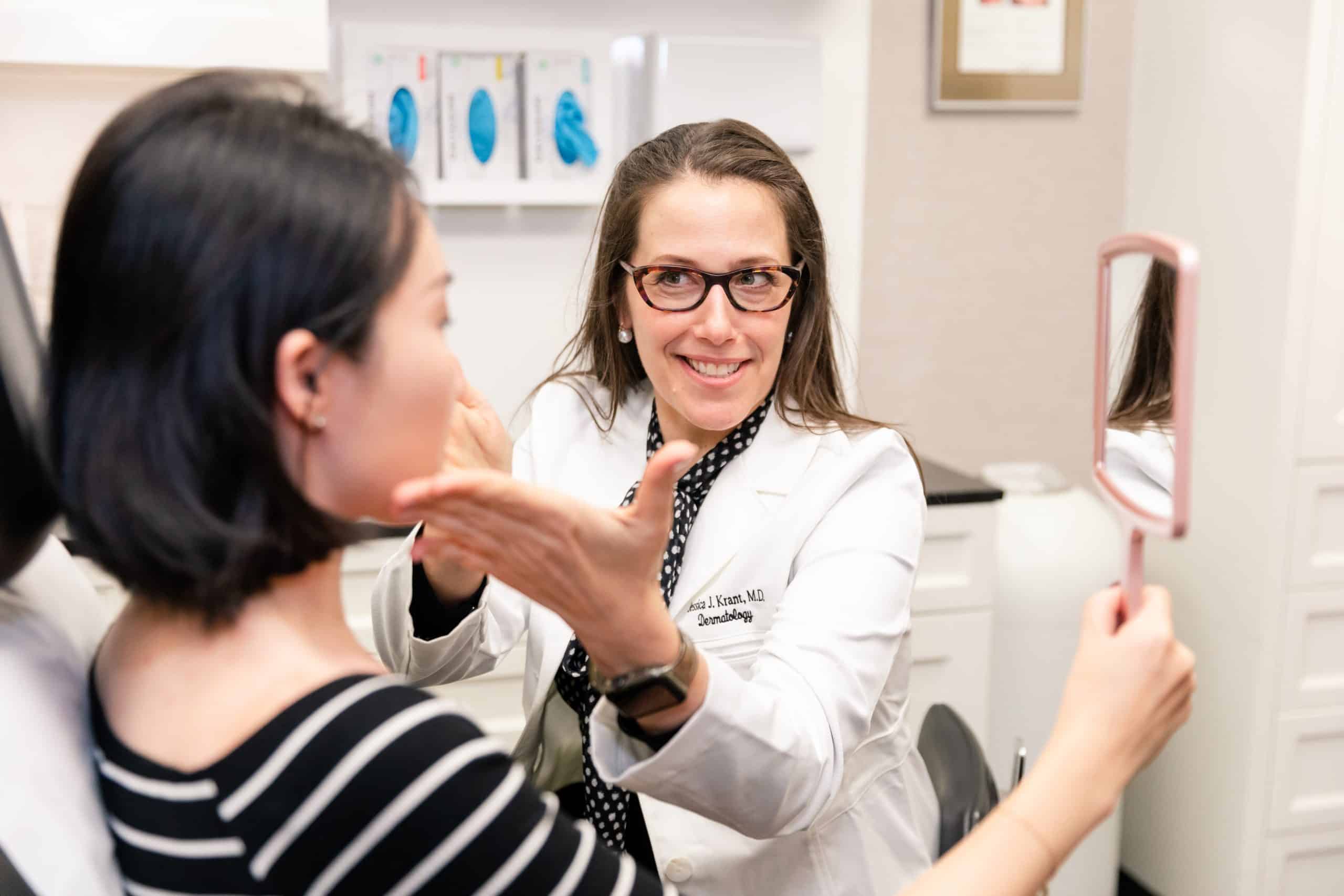 Real Patients Before and After photos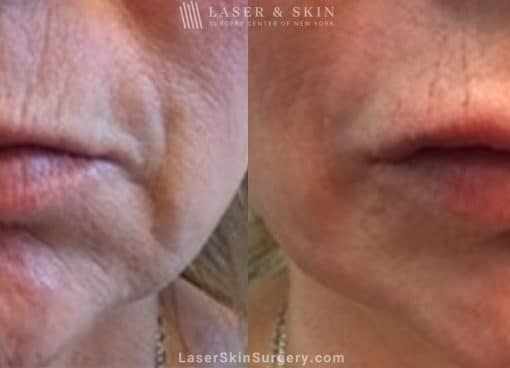 Filler Injections to Add Volume to Lips
Disclaimer: Results may vary from patient to patient. Results are not guaranteed.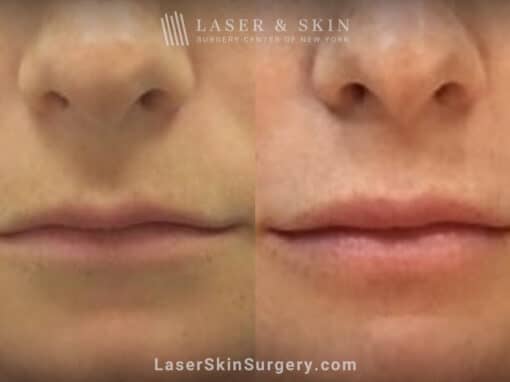 Juvederm Ultra XC to Plump the Lips
Disclaimer: Results may vary from patient to patient. Results are not guaranteed.
Do Men Receive Restylane Refyne and Defyne?
Yes. Restylane Refyne and Defyne, as well as other dermal fillers, are a popular treatment among men and we treat male patients routinely at the Laser & Skin Surgery Center of New York. According to the American Society for Aesthetic Plastic Surgery, nearly 62,000 men received hyaluronic acid fillers in the US in 2018.
Men often have different goals when they come in for dermal fillers. When searching for fillers near you, keep in mind that the difference in skin texture and thickness also needs to be taken into account when treating men. Fortunately, our dermatologists have the expertise and experience to ensure both male and female patients achieve results that look natural while improving their appearance.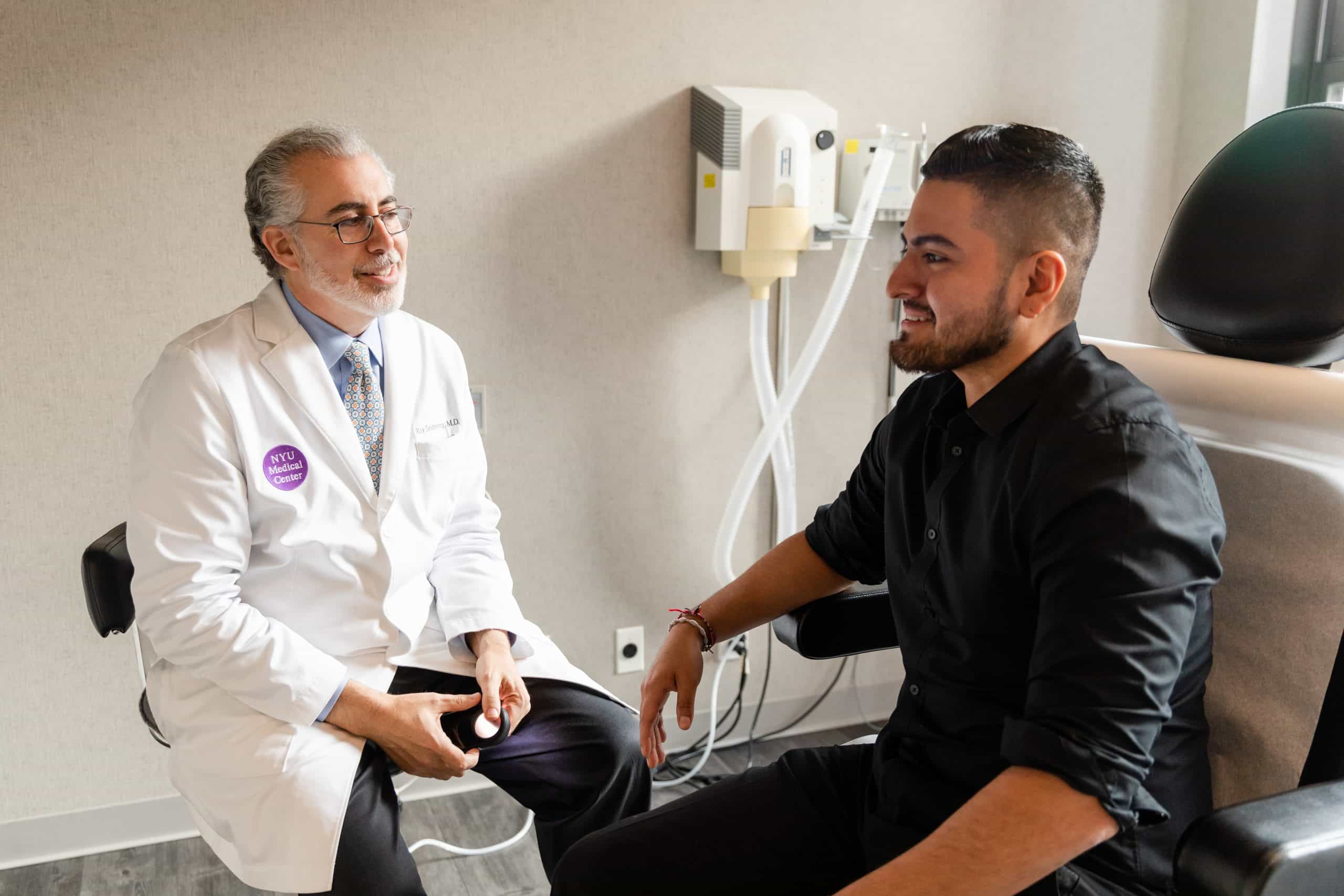 Restylane Refyne and Defyne
Q: Are Restylane Refyne and Defyne Safe?
A: The FDA approved Restylane Refyne and Defyne in 2016 as a safe and effective treatment for moderate to severe facial lines and creases, after 2 pivotal, phase-3 studies. In 2018, more than 2.5 million people had treatments using soft tissue fillers, including Restylane. The filler has a long track record of safety and success in the US. 
Q: How Long Do Results Last?
A: You will see immediate improvement after your Restylane Refyne or Defyne injections. Those results will last up to 1 year, depending on the treatment area and how quickly your body absorbs the hyaluronic acid. You can maintain your refreshed appearance indefinitely with regularly scheduled treatment sessions.
Q: Do Dermal Fillers Treat All Wrinkles?
A: Dermal fillers work on the lines that form as a result of collagen loss and skin laxity. Known as static wrinkles, those creases are usually found around the nose, mouth, and chin. The filler works by restoring volume lost after collagen levels decline. Dermal fillers are not effective on wrinkles that form as a result of certain facial expressions. Those lines, which commonly occur around the forehead and eyes, respond much better to neuromodulators like Botox. 
Q: Are There Any Side Effects?
A: Side effects from dermal fillers like Restylane Refyne and Defyne are uncommon and temporary if they do occur. Some patients might experience slight redness, swelling or bruising around the injection sites, which typically subsides within a day or two. 
Q: Will My Face Look And Feel Unnatural?
A: When treated by a licensed and trained injector who has expertise in facial anatomy, like the board-certified cosmetic dermatologists at the Laser and Skin Surgery Center of New York, you can expect natural results that are not obvious to everyone around you. Because Restylane Refyne and Defyne contain hyaluronic acid, which is found in the body as well, your filler will integrate into your dermal tissue to create subtle improvement. The unique cross-linking technology creates a flexible result that preserves your natural facial movement as well. You'll still look like you, just younger, smoother, and more refreshed.
Q: Is Restylane Refyne or Defyne Right for Me?
A: Restylane Refyne and Defyne are typically recommended to our patients that have moderate to severe static lines around their nose and mouth. The fillers are safe and effective for all skin types and tones. We encourage you to schedule a consultation in our office to learn more about filler prices and results, and to find out if Restylane Refyne or Defyne is the right choice for you.
Scars are often unwanted reminders of medical conditions, injuries, trauma, or surgery. When they are noticeable, they can also lead to significant embarrassment and self-esteem. Fortunately, there are ways to treat scars today that do not involve incisions, anesthesia, and downtime.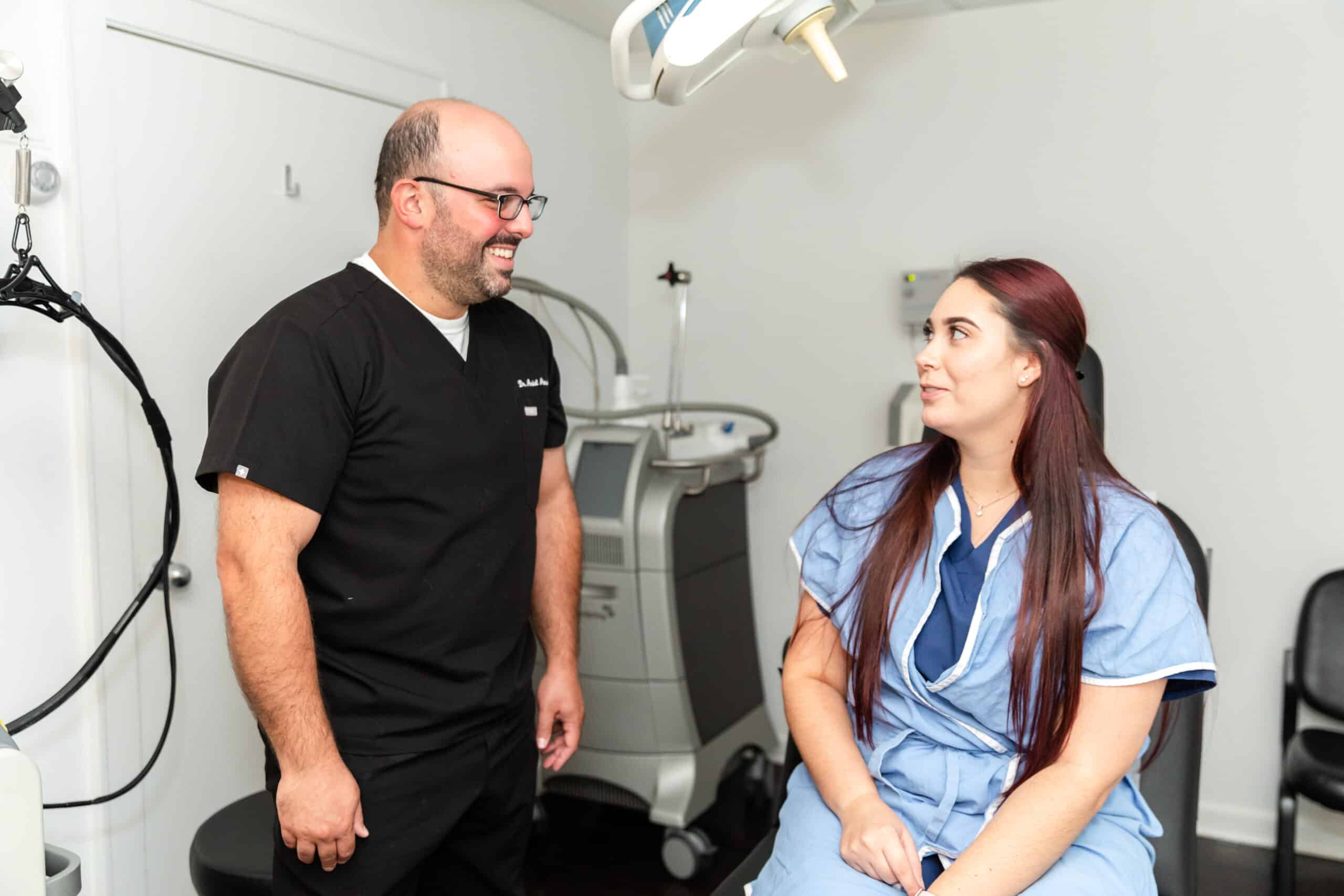 Body contouring addresses stubborn fat, skin laxity, or cellulite. Our board-certified physicians have been involved in clinical trials to develop new technology that provides superior treatment options. We offer treatments for cellulite, skin tightening, and fat reduction.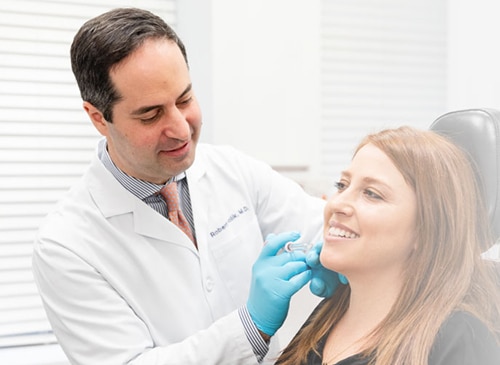 Laser & Skin Surgery Center of New York's filler treatments are always performed by board-certified physicians who have extensive experience with injectables. When you come to us for cosmetic care, you can be confident that you can safely achieve a perfectly natural look.
WHAT you are looking for?
Our 30,000+ sq foot dermatology center in New York is the most comprehensive, state-of-the-art laser and cosmetic skin surgery center in the world. Over the past 30 years we have contributed to the development and testing of many devices, fillers and treatments that are now standard care, so our patients know they are always receiving the most innovative, cutting-edge treatment available.
Pay Online for Patients of Drs. Geronemus, Anolik, Bae & Seidenberg
Pay Online for Patients of Drs. Abraham, Bernstein, Krant, Shelton, Stern, Weiss, Hoffman, Shim, Murphy-Rose, Wilson, and Petratos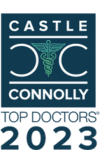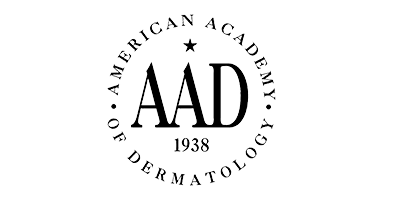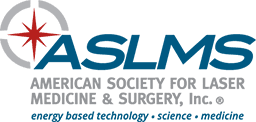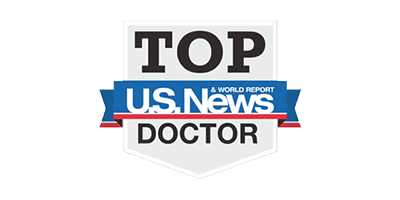 By LASER & SKIN SURGERY CENTER OF NEW YORK® | © 2023 All Rights Reserved. Design & Development by Goldman Marketing Group | Sitemap | Privacy Policy | The information available on this web site is provided for informational purposes only. This information is not intended to replace a medical consultation where a physician's judgment may advise you about specific disorders, conditions and or treatment options. We hope the information will be useful for you to become more educated about your health care decisions. If you are vision-impaired or have some other impairment covered by the Americans with Disabilities Act or a similar law, and you wish to discuss potential accommodations related to using this website, please contact us at (212) 941-5055.
*MDs perform 100% of all medical and cosmetic treatments.