Homepage // Blog / DIY Cosmetic Injectables: High Risk, No Reward
DIY Cosmetic Injectables: High Risk, No Reward
Perhaps one of your beauty resolutions for 2021 is to refresh your look, and with the extra time you've been spending at home, you may have come across DIY videos for self-injecting fillers at home. While this seemingly simple and affordable solution may appear to be an attractive option, it's everything but. A study co-authored by Dr. Roy G. Geronemus, director at Laser & Skin Surgery Center of New York, brings the true nature of at-home, DIY cosmetic injectables to light.
Our board-certified dermatologists understand the importance of achieving safe, ideal results after any cosmetic procedure. As our team has treated more than 230,000 patients and uses the most advanced methods in research, diagnosis, and treatments, the Laser & Skin Surgery Center of New York is one of the most renowned and prestigious dermatology practices in New York and beyond. One hundred percent of the treatments in our Manhattan and Southampton offices are performed by doctors. We are leaders in the field of cosmetic dermatology and the largest users of fillers and injectables in the world. Our offices continue to follow COVID-19 safety protocols, ensuring the safety and comfort of our patients and staff.
Conveniently staying home, saving money, and the promise of instant beauty sure sound like a bargain. Recent YouTube and TikTok videos can make at-home injectable  application look easy and doable. There is even a new start-up offering to "guide" consumers through the injection process virtually, right here in the US. Many DIY injectable kits can be purchased online, but their availability is lessening, thanks in part to Dr. Geronemus and his colleagues. As part of their DIY injectables study, they contacted several e-commerce sites and requested these dangerous products be removed. The Chinese e-commerce giant Alibaba was one site that responded, and the company agreed to work to remove the products. This is a big win for public safety.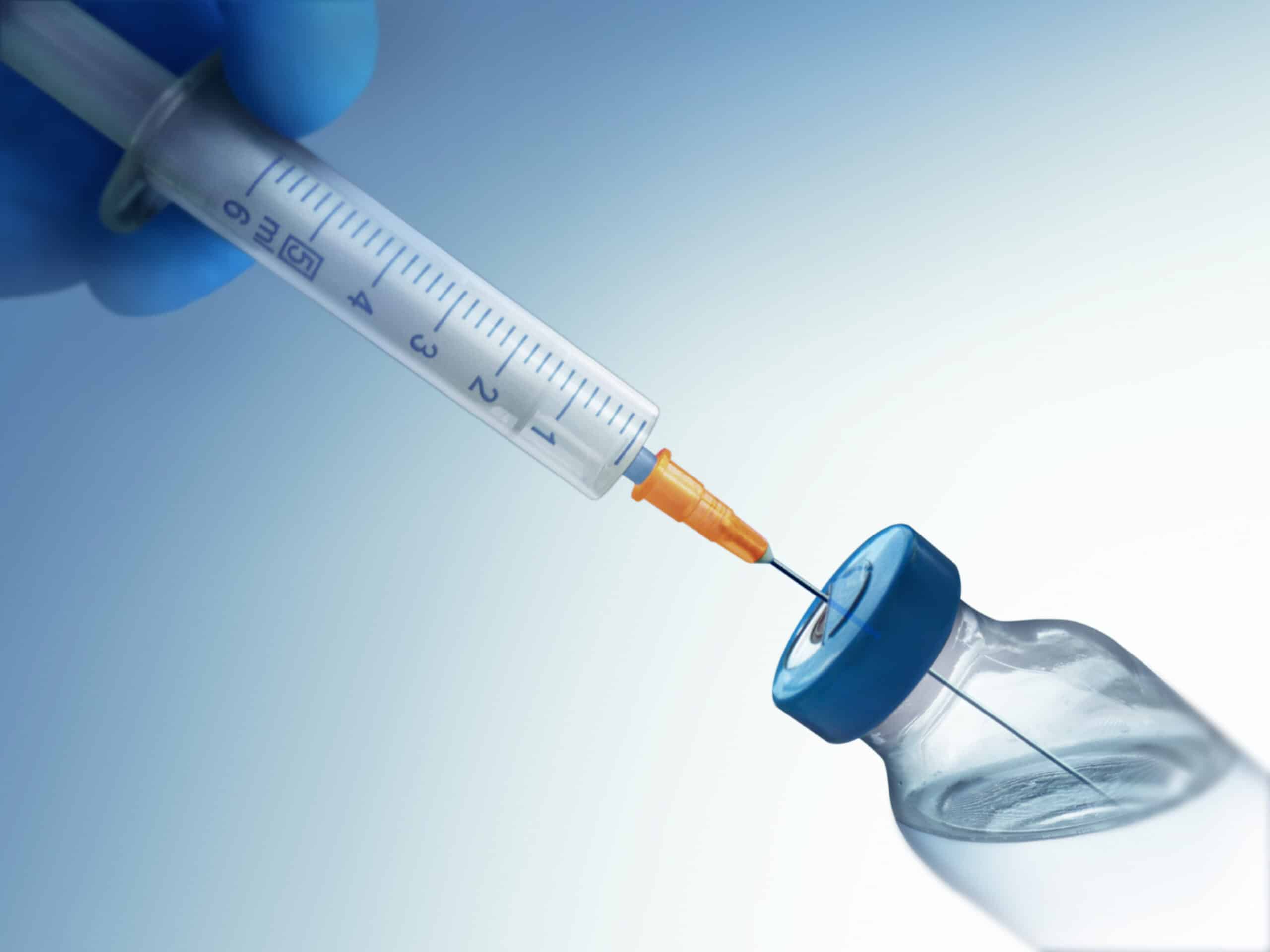 Dr. Geronemus and the other doctors on the "Do-It-Yourself Cosmetic Injectables in Dermatology: High-Risk, No Reward" study explained it this way:
"The convincing marketing campaigns often allude to affordable and easy injections that consumers can safely perform on themselves in the comfort of their home to look rejuvenated and younger. Unfortunately, many consumers lack recognition that these treatments come with serious risks in the wrong hands, especially when the marketing can be so biased."
Why are DIY Injectables Risky?
DIY injectables being sold online do not have the same certifications and do not go through the same rigorous testing to pass certain safety requirements like products that are approved by the FDA. The study mentioned above describes the risks and danger of DIY injectables:
"There can be no assurances as to storage and shipping conditions of the product or even what is actually in it, including the avoidance of harmful chemicals, bacteria, and viruses, such as HIV. The health risks are astronomical, and the potential adverse events are equally striking….There can be injections of permanent silicone and cases of necrosis of the nose, near-blindness, and near-fatal skin infections."
Other possible complications include:
Allergic reactions
Disfigurement
Permanent scars
Ptosis (droopy eyelids and eyebrows)
Dysphagia (difficulty swallowing or trouble with speech)
Diplopia (double vision or difficulty with eyesight)
Blindness
Bell's Palsy or facial paralysis
Stroke
Not only are the contents of the fillers a mystery, but knowing where and how much to inject is just as mysterious to an untrained injector. When you don't have the knowledge, training, and deft hand needed to properly perform a safe procedure, or if you don't use sterile equipment, you may suffer the consequences that could require other procedures like surgery to correct damage created by the counterfeit products and the improper injection techniques. Reversing the adverse effects will undoubtedly cost you more time and money than what you saved by attempting a DIY solution. 
Low Risk, High Reward Cosmetic Injectable Treatments
To safely administer injectables, expertise that comes from years of medical training is required. The process of administering injectables has become a learned and practiced art form in dermatology. With the many products available–each with its own formulation, properties, and functions, along with the precise techniques required for each treatment area–knowledge, experience, understanding of facial anatomy, and an artistic eye are necessary to ensure patient safety and satisfaction.
Furthermore, it is only by consulting with a board-certified dermatologist that you can determine if injectables are a suitable treatment for you. Whichever treatment is recommended, you can rest assured you can get a quick, safe, and effective treatment when it is performed by a qualified and trained physician. Unlike in DIY treatments where you're left to your own devices, you can always depend on doctors to address your questions and concerns before, during, and after your treatment. When you come to our Manhattan or Southampton, New York offices for cosmetic care, you can be confident that you can safely achieve a perfectly natural look. Protecting our patients is a top priority.


The following are all the FDA-approved wrinkle smoothers and dermal filler injections that the Laser & Skin Surgery Center of New York offers:
Botox®
Dysport®
Xeomin®
Jeuveau®
Juvederm®, Voluma XC®, Volbella XC®, and Vollure XC®
Restylane®, Kysse®, Lyft®, Refyne®, Defyne®
Radiesse®
RHA Fillers®
Sculptra®
Belotero®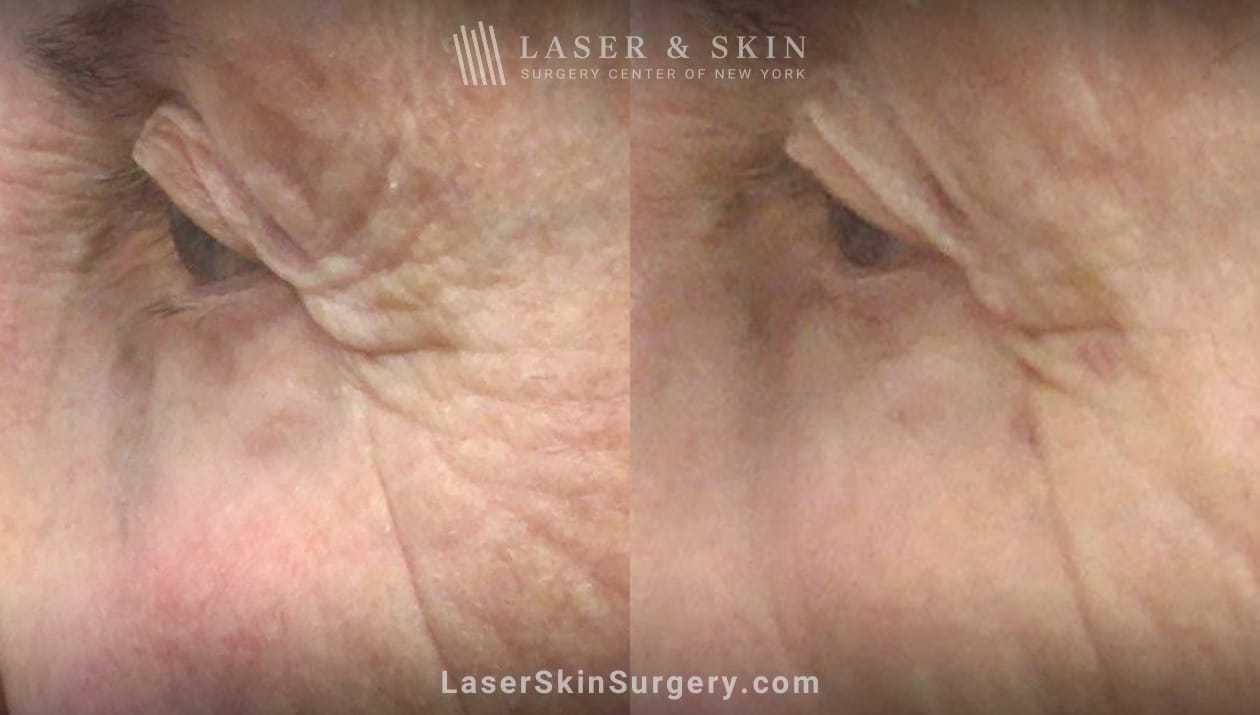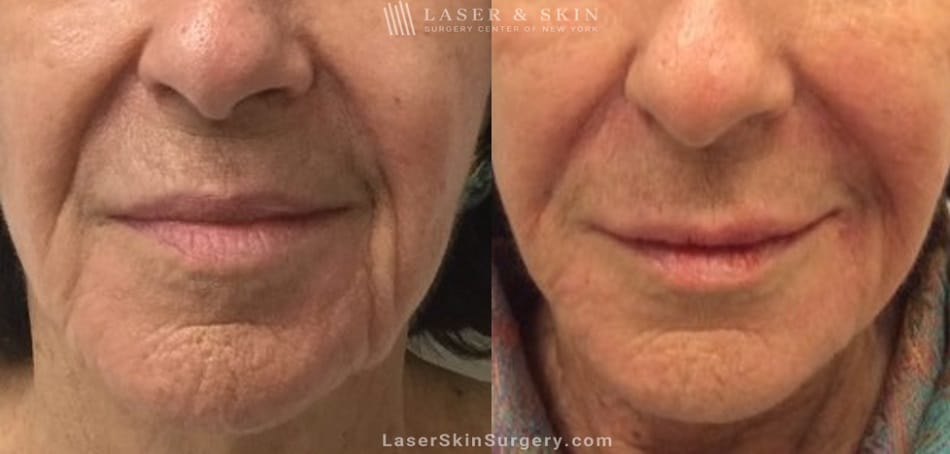 At-Home Products That Do Work
At the Laser & Skin Surgery Center of New York, we understand the desire for at-home skincare, which is why we recommend physician-curated, tailor-made, and scientifically proven products through our skincare store. You can take a skincare assessment to receive a customized skincare regimen that fits your needs, search for products by ingredient or by the specific concern you're aiming to address, or shop through 300+ of the best dermatologist-recommended products and brands including Alastin, Isdin, EltaMD, SkinMedica, and SkinCeuticals. You may also create a RegimenPro® account, and through it receive a tailored regimen with high-quality physician strength products selected by our team of leading board-certified dermatologists.
Pursue Injectables Safely with a Consultation with a NYC Dermatologist
All of our physicians at the Laser & Skin Surgery Center of New York have extensive experience with wrinkle smoothers and dermal filler injections. The combination of their knowledge, training, and experience can ensure that you safely achieve the results you are seeking. To learn more, contact our Manhattan or Southampton office to schedule an appointment.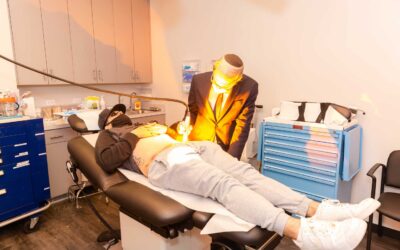 Homepage // Blog / Best treatments for all types of scars explainedOnce a scar forms, it becomes a lasting mark on your skin. Fortunately, the world of cosmetic treatments offers a range of powerful lasers and solutions to minimize their appearance. Selecting the...