Homepage // Blog / Port-Wine Stains
How to Choose a Dermatologist for Your Child With Port Wine Stains
Port wine stains occur in about three children out of every 1000 births, according to the Vascular Birthmark Foundation. With their pink, red, or purple discoloration, especially on the face, these marks can impact your child's self-confidence and self-esteem.
The good news is that port wines can be treated in even newborn children safely and effectively. Our board-certified dermatologists are world-renowned leaders in laser port wine stain treatments, and our center has pioneered numerous research studies on the subject.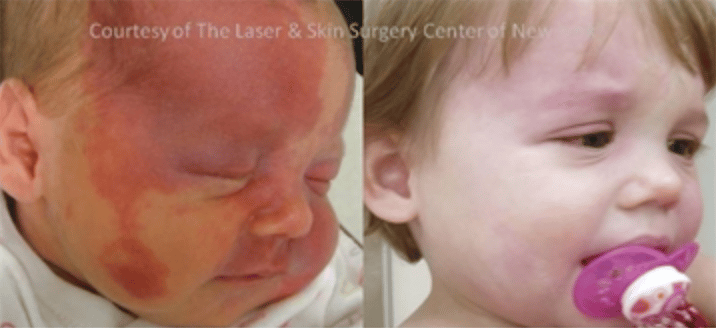 Why Choose the Laser & Skin Surgery Center of New York for Your Port Wine Stain Treatment?
The board-certified physicians at the Laser & Skin Surgery Center of New York are world experts in the area of port-wine birthmark treatments. We see patients across the country and around the globe who seek our unmatched experience and expertise.
Our role in the development of the latest technologies and techniques has helped change and improve port wine birthmark treatments. Our center specializes in the outpatient management of patients with this condition and services can also be provided at the New York Eye & Ear Infirmary for those patients requiring general anesthesia. We may treat more port wine birthmarks than any other office or center in the country.
We offer a dedicated portion of our practice to treating patients of all ages with port-wine birthmarks. We pioneered laser treatments for newborns, infants and toddlers. Our office is designed with families and young children in mind, although we treat patients of all ages. Dr. Geronemus and his team believe early intervention through in-office treatments offers a superior outcome. To learn more about your options in port wine stain treatment, contact our New York office today.
What Are the Symptoms of Port Wine Stains in Children?
In the earliest stages, port wine stains are typically flat and pink. Size can vary significantly, with some birthmarks covering a substantial area of the face, arm, or hand. Over time, the color of the port wine birthmark may darken to a red or purple hue. The birthmark will grow with your child. Port wine stains usually develop on the face, but can occur anywhere on the body. If left untreated, your child's port wine birthmark could thicken and take on a cobblestone appearance.
When Should You Take Your Child to a Dermatologist for Port Wine Stain Treatment?
While port wine stains are not usually more than a cosmetic appearance, some can cause bleeding or deformity over time. Port wine stains around the eye can lead to glaucoma as well. Children can also develop social and emotional issues as a result of their appearance.
To avoid potential complications or the stigma often associated with these birthmarks, we recommend taking your child for port wine stain treatment as soon as possible. Laser procedures are safe and effective, and are the only method that may diminish or eliminate them.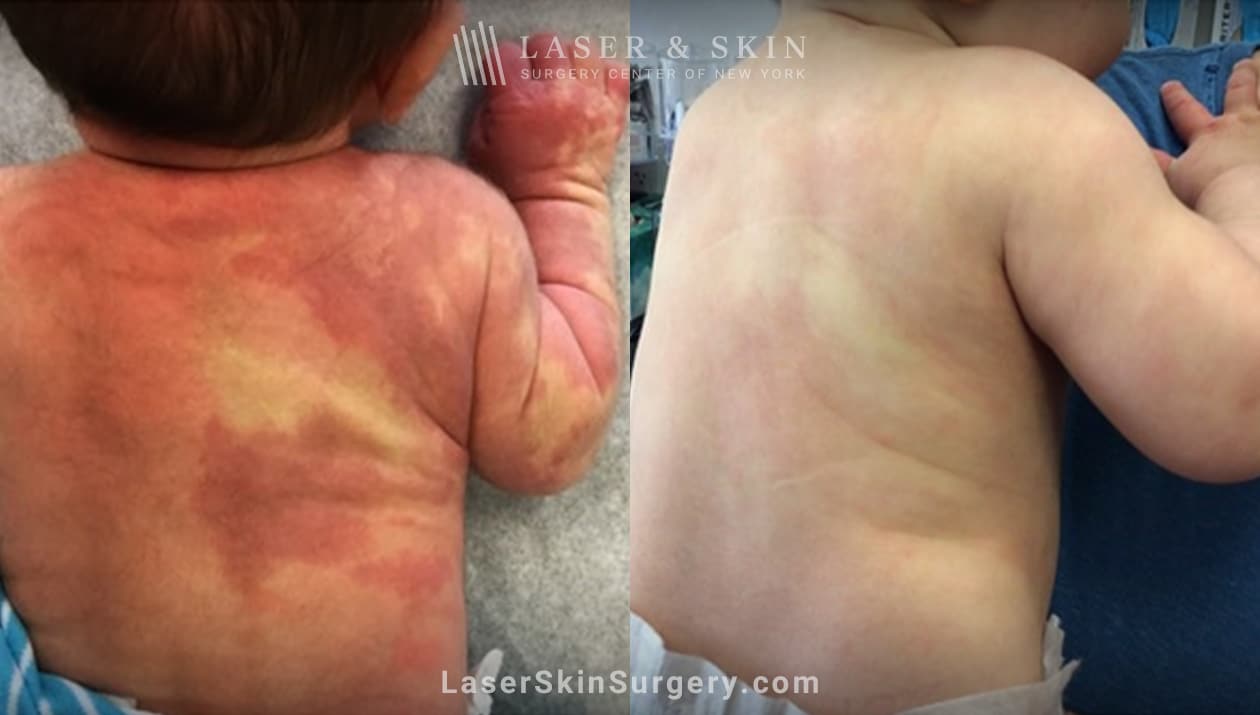 How Do Dermatologists Treat Port Wine Stains in Children?
Laser therapy is considered the gold standard in treating port wine stains in children. Treatment takes less than 10 minutes and children do not have any downtime after the procedure. Port wine stain laser therapy is also safe for children that are only a few days old, when the birthmark is easiest to treat. 
What Are the Risks and Benefits of Port Wine Stain Treatment in Children?
Though the benefits of port wine stain treatment in children outweigh the risks in most cases, it is important to know both before you take your child to a dermatologist. When you are armed with correct information, you will be equipped to make the best choice for your child.
Benefits
There are many benefits to moving forward with port wine stain treatments for your child, including:
Stops the skin discoloration from getting bigger and spreading
Improves skin appearance
Builds self-confidence
Produces permanent results
Requires minimal downtime
Dr. Geronemus and the other board-certified dermatologists at the Laser & Skin Surgery Center of New York often recommend getting port wine stain treatment earlier rather than later. These birthmarks are often easier to eliminate in the early weeks and even days of a child's life, ensuring the best possible outcome.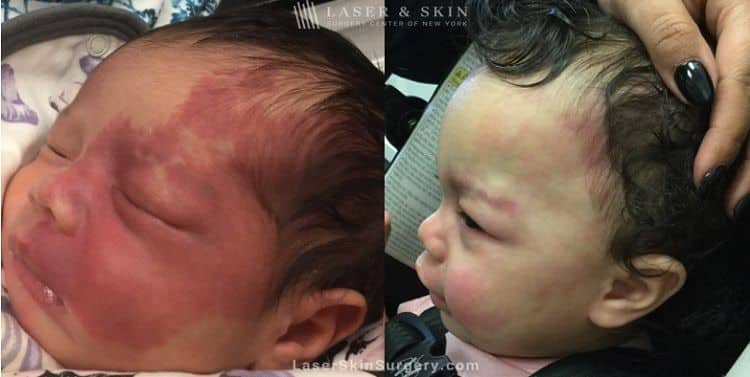 Risks
Any cosmetic treatment, including non-surgical procedures, do carry some degree of risk.These potential side effects might include:
Treated area could become red and slightly swollen for a few days after treatment

Small risk of burning or scarring from the laser

Possibility the treatment won't work as planned 
You can go far to mitigate these risks by working with a very experienced, board-certified dermatologist with expertise in treating these birthmarks. When it comes to knowledge and skill, you will not find physicians more equipped to address port wine stains than the dermatologists at Laser& Skin Center of New York. We offer more than 100 laser and energy devices, which allow us to customize procedures for the safest, most effective treatments available today.
How Can You Prepare Your Child for Treatment at a Dermatologist's Office?
Before taking your child to the dermatologist for a port wine stain treatment, you can take steps to prepare them for the treatment ahead. Some options might include:
See if your doctor offers programs, like tours and talks, about port wine stain treatment

Talk to your child about the birthmark and what the treatment will look like

Consider your child's feelings and possible fears when discussing the treatment 

Include your other children in the planning process
With proper preparation and plenty of support, your child should come through port wine stain treatment very well. Of course, very young patients will simply need the love and care of their parents before, during, and after the procedure. Our team will help you to meet your child's needs throughout the process.
Questions About Port Wine Stains? 
Port wine stains can cause parents concern, but fortunately, they are rarely more than a cosmetic issue. To learn more about these birthmarks and the treatments for them, contact a board-certified dermatologist at Laser & Skin Surgery Center of New York in Manhattan at (212) 941-5055 or Southampton at (631) 305-2402.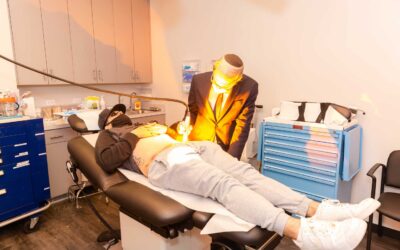 Homepage // Blog / Best treatments for all types of scars explainedOnce a scar forms, it becomes a lasting mark on your skin. Fortunately, the world of cosmetic treatments offers a range of powerful lasers and solutions to minimize their appearance. Selecting the...
Pay Online for Patients of Drs. Geronemus, Anolik, Bae & Seidenberg
Pay Online for Patients of Drs. Abraham, Bernstein, Krant, Shelton, Stern, Weiss, Hoffman, Shim, Murphy-Rose, Wilson, and Petratos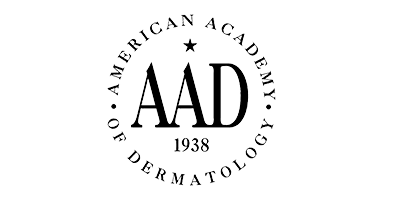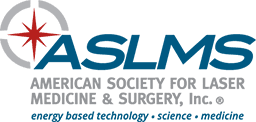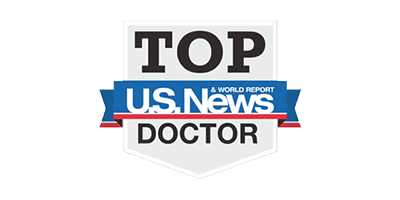 By LASER & SKIN SURGERY CENTER OF NEW YORK® | © 2023 All Rights Reserved. Design & Development by Goldman Marketing Group | Sitemap | Privacy Policy | The information available on this web site is provided for informational purposes only. This information is not intended to replace a medical consultation where a physician's judgment may advise you about specific disorders, conditions and or treatment options. We hope the information will be useful for you to become more educated about your health care decisions. If you are vision-impaired or have some other impairment covered by the Americans with Disabilities Act or a similar law, and you wish to discuss potential accommodations related to using this website, please contact us at (212) 941-5055.
*MDs perform 100% of all medical and cosmetic treatments.
Our board-certified dermatologists in New York City are all fellowship-trained and uniquely trained in lasers and technology, cosmetic and medical dermatology, and skin surgery. Together they are highly acclaimed world experts with thousands of articles published, countless TV and media appearances, and hundreds of years of combined experience.
Our plastic surgeons bring years of experience in helping patients achieve all their aesthetic goals through surgical procedures. Every treatment is fully customized to the precise needs of each patient for results that are natural and beautiful.