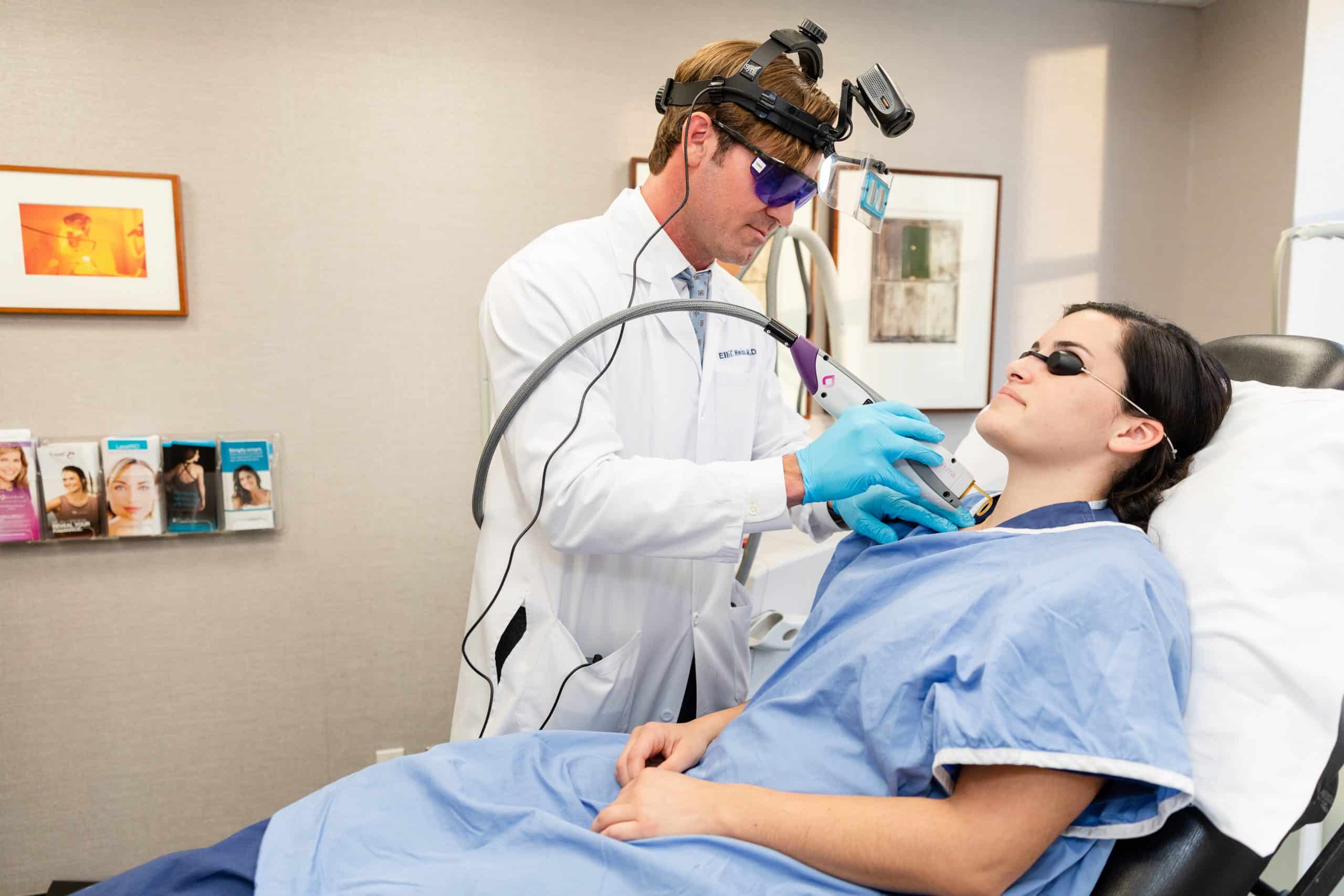 Homepage // Blog / Red freckles on your skin and how to treat them
Red freckles on your skin and how to treat them
Seeing red moles, or strawberry freckles, on your skin can be alarming, but they're usually not dangerous. If you notice these red or pink growths, many innovative therapies are available to minimize their appearance.
Below, we explain the possible causes of red freckles and recommend the best laser devices to treat them.
What are red freckles?
The red freckles on your chest or arms are cherry moles, also known as cherry angiomas, the most common type of vascular anomaly. Similar to hemangiomas, these benign skin growths consist of blood vessels that produce their reddish appearance. But while hemangiomas develop in early infancy through childhood, cherry angiomas commonly occur in adults.
Red moles on the skin typically appear after age 30. Like freckles, they can be smooth and flat or slightly elevated. Red freckles can appear anywhere but commonly develop on the torso, arms, and legs.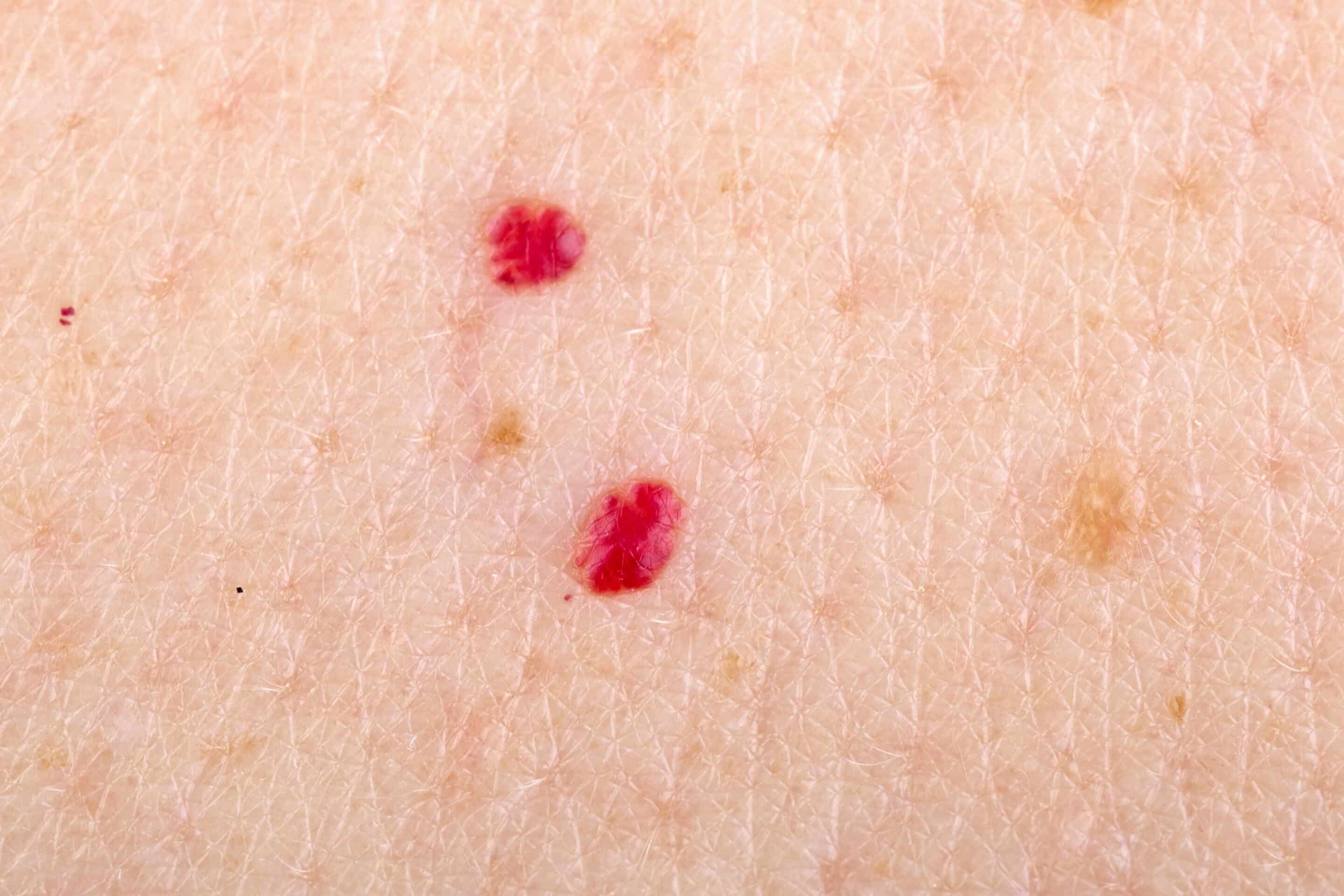 What causes red freckles to appear?
While the exact cherry angioma causes remain unknown, certain factors can increase your risk of developing them, including:
Age (red freckles appear in individuals in their 30s and increase in size and number with age.)
Pregnancy (hormones)
Chemical exposure (topical nitrogen mustard, bromides, and butoxyethanol)
Genetic mutations
Climate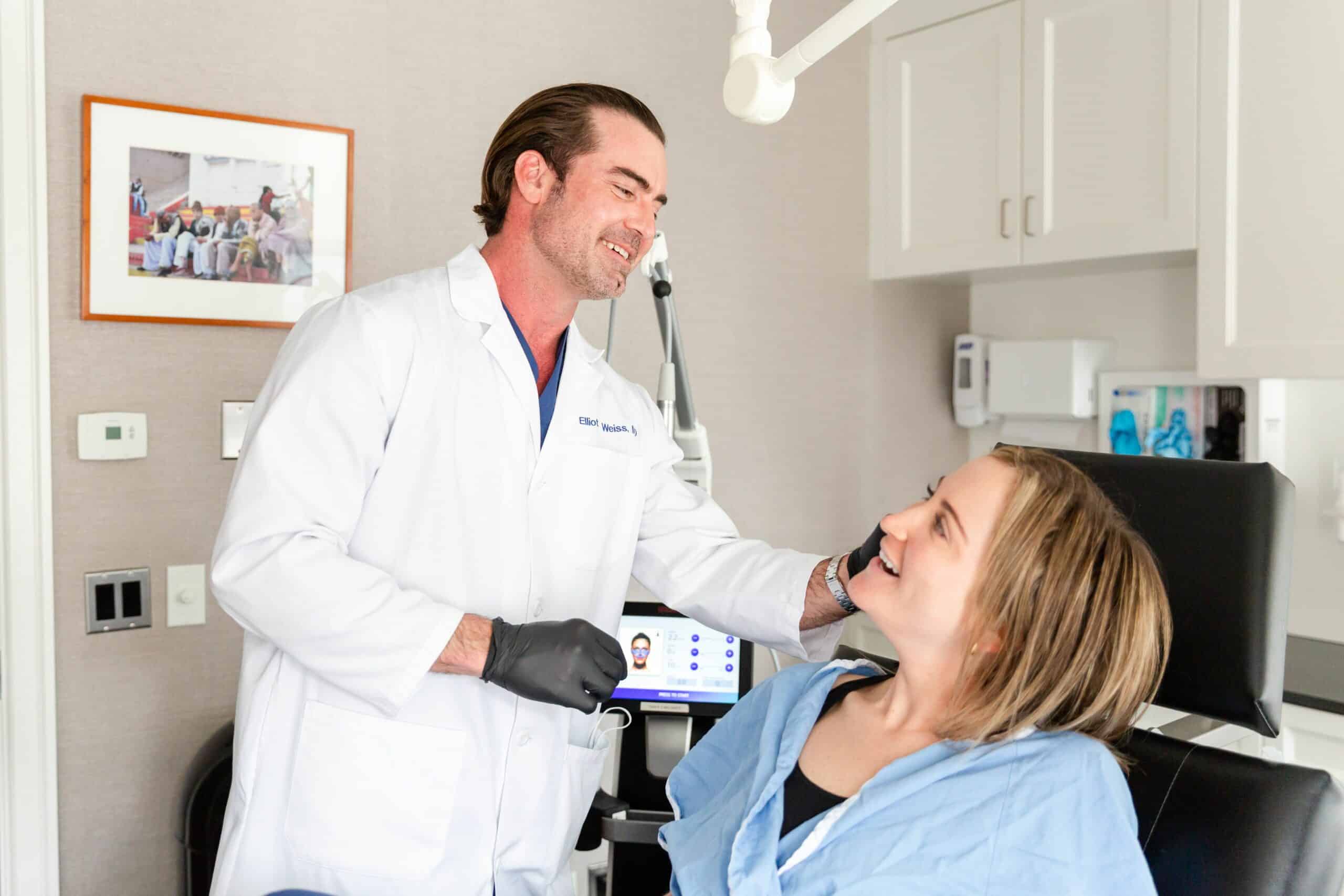 Are they dangerous?
No. Red freckles are not dangerous or cancerous. However, many harmful skin conditions can look like red freckles, so it's always important to see a board-certified dermatologist for an accurate diagnosis.
Treatments for Cherry Angiomas
Pulsed dye and vascular lasers can effectively target cherry angiomas. The most effective types include:
Schedule your laser treatment in new york
Laser & Skin Surgery Center of New York is a state-of-the-art laser and cosmetic skin surgery center with an in-house research facility and more than 100 laser and energy devices. Our acclaimed team of board-certified and fellowship-trained dermatologists can customize treatments with the precision necessary to ensure safe procedures and superior results.
Schedule your appointment today in Manhattan or Southampton, New York, to learn more about red freckles and how laser therapy can treat them.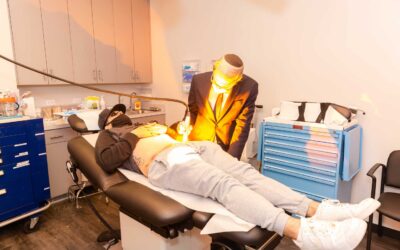 Homepage // Blog / Best treatments for all types of scars explainedOnce a scar forms, it becomes a lasting mark on your skin. Fortunately, the world of cosmetic treatments offers a range of powerful lasers and solutions to minimize their appearance. Selecting the...
Pay Online for Patients of Drs. Geronemus, Anolik, Bae & Seidenberg
Pay Online for Patients of Drs. Abraham, Bernstein, Krant, Shelton, Stern, Weiss, Hoffman, Shim, Murphy-Rose, Wilson, and Petratos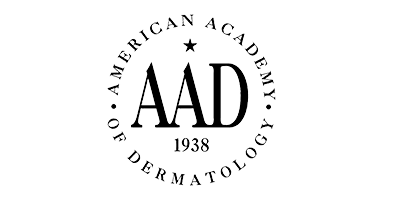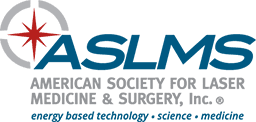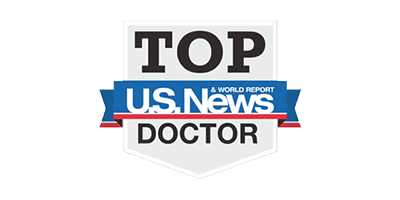 By LASER & SKIN SURGERY CENTER OF NEW YORK® | © 2023 All Rights Reserved. Design & Development by Goldman Marketing Group | Sitemap | Privacy Policy | The information available on this web site is provided for informational purposes only. This information is not intended to replace a medical consultation where a physician's judgment may advise you about specific disorders, conditions and or treatment options. We hope the information will be useful for you to become more educated about your health care decisions. If you are vision-impaired or have some other impairment covered by the Americans with Disabilities Act or a similar law, and you wish to discuss potential accommodations related to using this website, please contact us at (212) 941-5055.
*MDs perform 100% of all medical and cosmetic treatments.
Our board-certified dermatologists in New York City are all fellowship-trained and uniquely trained in lasers and technology, cosmetic and medical dermatology, and skin surgery. Together they are highly acclaimed world experts with thousands of articles published, countless TV and media appearances, and hundreds of years of combined experience.
Our plastic surgeons bring years of experience in helping patients achieve all their aesthetic goals through surgical procedures. Every treatment is fully customized to the precise needs of each patient for results that are natural and beautiful.