Jeuveau is the latest wrinkle-relaxing injectable for smoothing away expression lines. 
Results Duration: 3 – 4 months
Treats:
Expression lines and wrinkles such as crows feet, forehead, frown lines, gummy smile, and bunny nose lines
Side Effects:
Slight redness immediately post treatment
Location:
Primarily used on the face
How Performed:
Medication is injected to the desired areas using tiny needles
Expected Outcome:
Reduction of lines and wrinkles
Onset:
Results visible in 1-7 days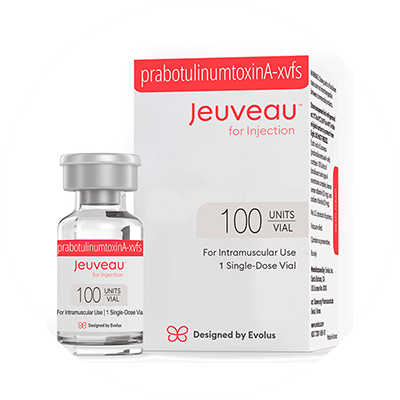 Jeuveau is the latest addition to the neuromodulator family that includes Botox, Dysport, and Xeomin. Dermatologists use these medications to reduce the appearance of dynamic wrinkles, which typically appear between the eyebrows, around the eyes, and across the forehead.
The FDA approved Jeuveau in 2019 after the medication passed 2 different phase-3 placebo-controlled trials in the US. Its safety and efficacy are comparable to any other neuromodulator commonly used as an anti-aging treatment. Jeuveau is available at the Laser & Skin Surgery Center of New York as an alternative to other neuromodulators when appropriate for our patients.
Neuromodulators like Jeuveau target the facial muscles that lead to the formation of some types of wrinkles. By relaxing the muscle, the medication smooths away lines that appear when you make certain facial expressions. When administered correctly, Jeuveau produces a relaxed, refreshed appearance without looking "frozen." Our team of experts knows the importance of precision in needle placement and dosing amount to ensure your results are both natural and beautiful.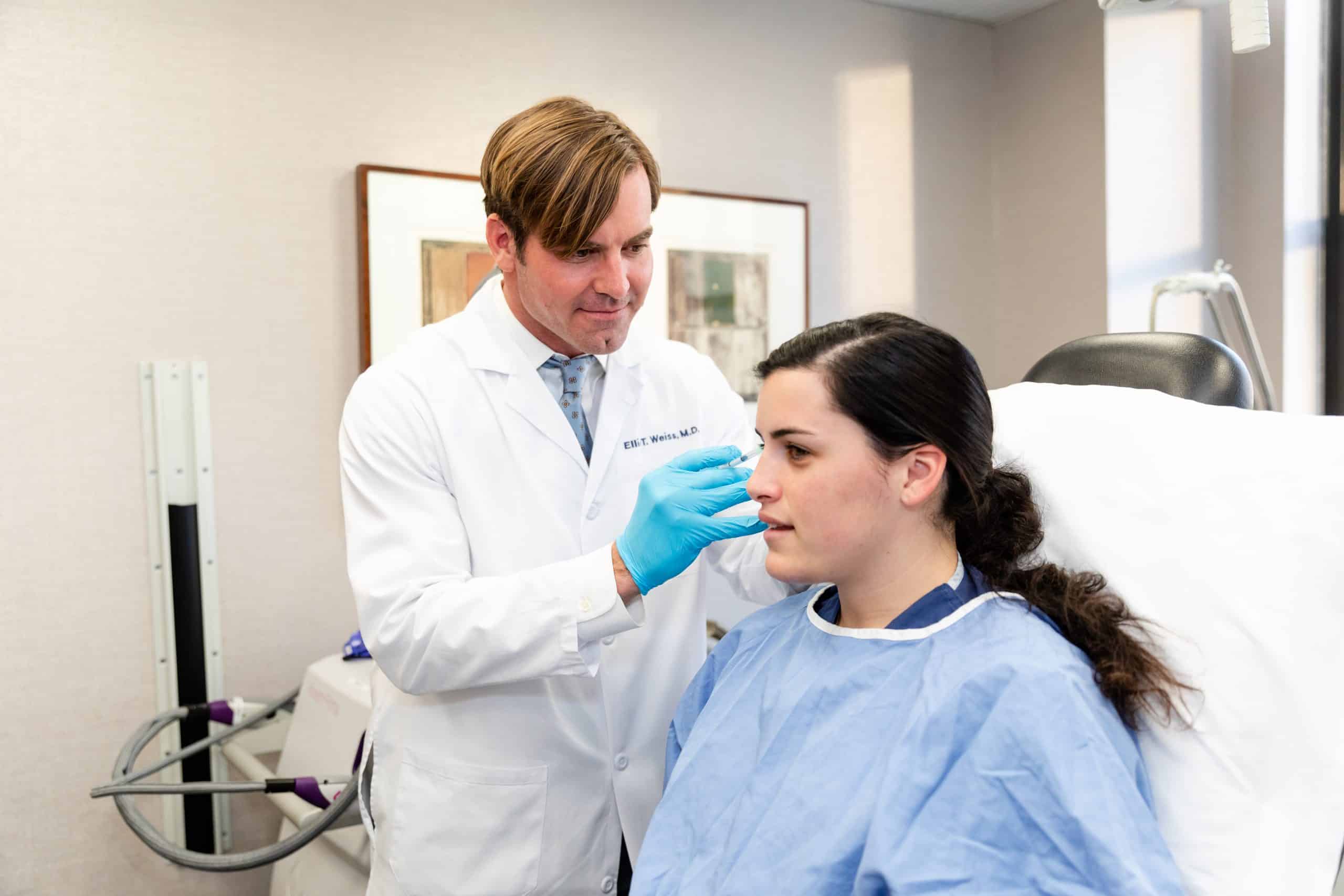 Does a Jeuveau Treatment Hurt?
Jeuveau is administered using very small needles. The procedure involves little discomfort – most patients describe it as a pinch. Injections only take a few minutes to complete as well. However, if you are concerned about your comfort level, talk to your doctor about a topical numbing cream prior to your procedure.
Patients appreciate how quickly they see results from their Jeuveau treatment. Some see improvement as early as 24-48 hours after their session. Full results are apparent within 1-2 weeks and will last up to about 4 months after that. 
How Long is the Recovery Time After Treatment?
There is no real recovery time after a Jeuveau treatment, which means you can plan to return to your daily activities as soon as you leave our office. Some patients do experience some mild swelling or bruising at the injection sites, which usually only lasts a couple of days. Do not schedule your treatment right before a big event to ensure your skin has some time to heal first.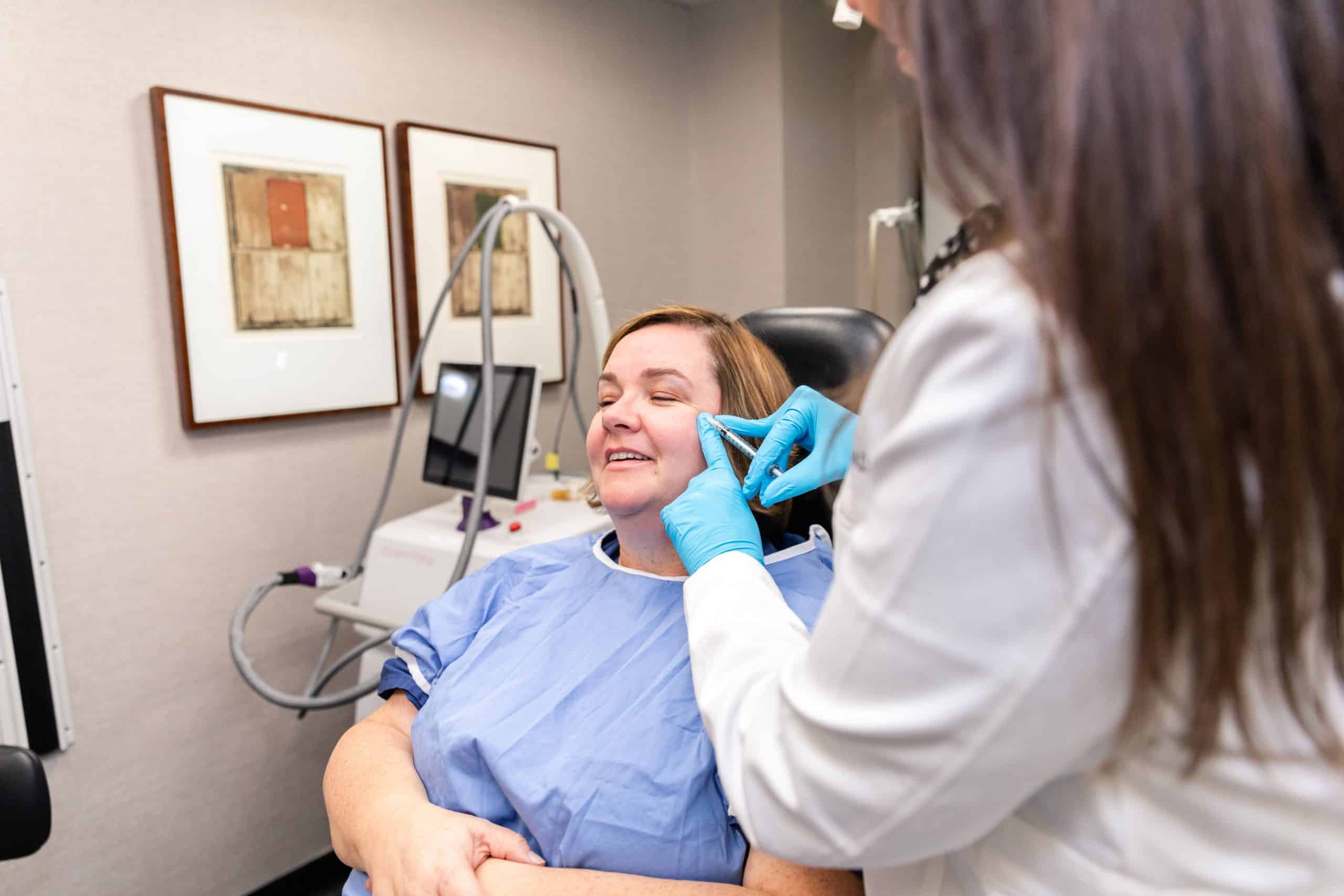 Real Patients Before and After photos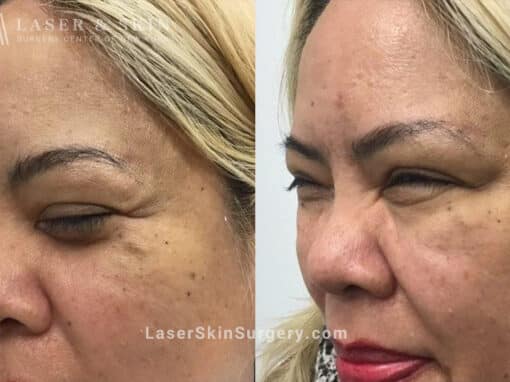 Daxxify to Treat Wrinkle Formation in the Upper Face
Disclaimer: Results may vary from patient to patient. Results are not guaranteed.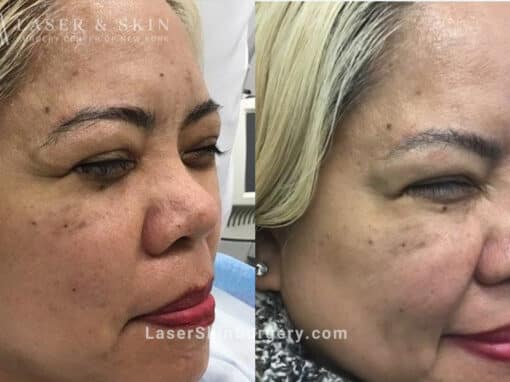 Daxxify Treatments to Minimize the Appearance of Wrinkles
Disclaimer: Results may vary from patient to patient. Results are not guaranteed.
Allergan recognizes LSSCNY as one of the country's top users of Botox and injectable fillers.
Neuromodulators like Jeuveau have become a popular choice for men as well as women. More than 450,000 men received the benefits of a neuromodulator treatment in 2018 alone. The increase in men undergoing this treatment has been exponential, with an increase of 381% from 2000 to 2018.
Because men's skin is different from a woman's complexion, different techniques are necessary to ensure our male patients achieve results that are natural for them. Because we work with both men and women daily in our practice, we know how to apply the subtle differences that will give men the most satisfying results from their cosmetic treatments.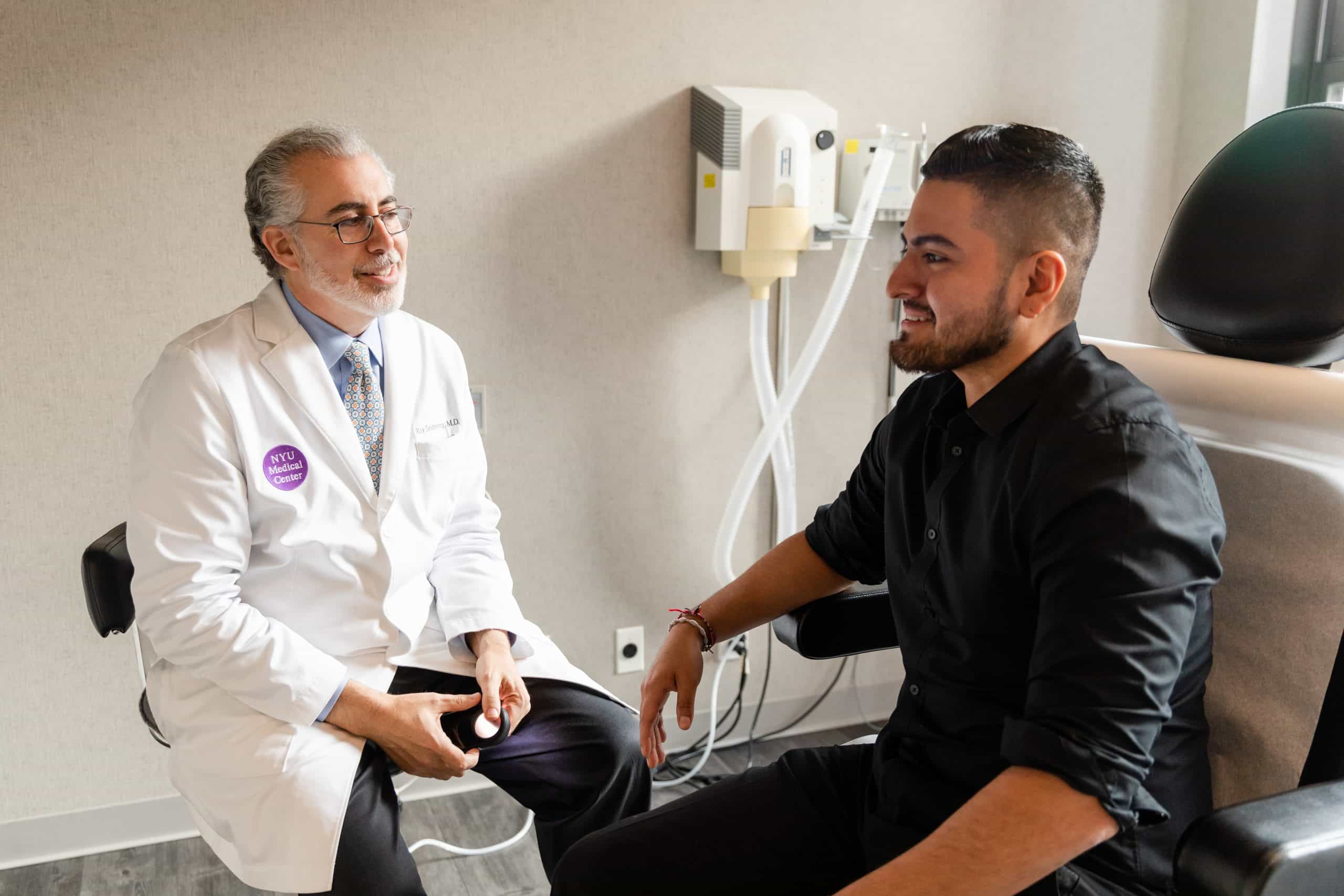 Q: Is Jeuveau Safe?
A: The FDA approved Jeuveau in 2019 after the medication passed 2 US placebo-controlled trials. The medication has been successfully used in Asian markets since 2014. Although this neuromodulator is the newest product to enter the market, the active ingredient is the same one found in other FDA-approved medications, including Botox, Dysport, and Xeomin. The similarities provide some peace-of-mind in knowing Jeuveau is both safe and effective.
Q: How Long Do Results Last?
A: All of the neuromodulators used by the Laser & Skin Surgery Center of New York follow similar timelines in terms of results. Improvements may begin as early as 24-48 hours after your session, but full results won't be apparent for a week or two. The effects of neuromodulators will approximately last between 3-5 months. Regular Jeuveau sessions may prevent some wrinkles from growing deeper and ward off new lines indefinitely.
Q: Do Neuromodulators Treat All Wrinkles?
A: There are two different types of wrinkles we must combat as we get older. The first is dynamic wrinkles, which form when you make certain facial expressions. These typically appear around the eyes and forehead. The second type is known as a static wrinkle. These creases are caused by collagen loss in the dermal structure, which leads to skin laxity and wrinkle formation. Neuromodulators like Jeuveau target the muscles that form dynamic wrinkles, so they are primarily used to treat crow's feet, frown lines, and horizontal forehead wrinkles. Static lines typically respond better to injectable dermal fillers that restore support beneath the skin's surface. 
Q: Are There Any Side Effects?
A: Jeuveau is not an invasive treatment, so side effects are mild and temporary if they occur at all. Some patients might see some redness, swelling or bruising around the injection sites, which subsides within a couple of days. You might also experience headaches for the first day or two after your procedure. Plan accordingly – if you have a big event on the horizon, schedule your treatment a bit in advance to ensure your skin has time to fully heal. 
Q: Will My Face Look And Feel Unnatural?
A: Many patients getting a neuromodulator like Jeuveau for the first time worry about developing a "frozen" appearance. When you work with an experienced, board-certified dermatologist who is also an expert injector, that is not a concern. In our practice, our goal is to create refreshed results for our patients while preserving their ability to maintain natural facial expressions. You will still look like you – only younger!
Q: When Should I Start Getting Anti-Wrinkle Injections?
A: Every patient is different when it comes to the right time to start Jeuveau treatments. We recommend scheduling a consultation in our office so we can assess you in person and discuss your concerns and goals in detail. That will allow us to determine whether now is the right time to begin your Jeuveau treatments. 
Scars are often unwanted reminders of medical conditions, injuries, trauma, or surgery. When they are noticeable, they can also lead to significant embarrassment and self-esteem. Fortunately, there are ways to treat scars today that do not involve incisions, anesthesia, and downtime.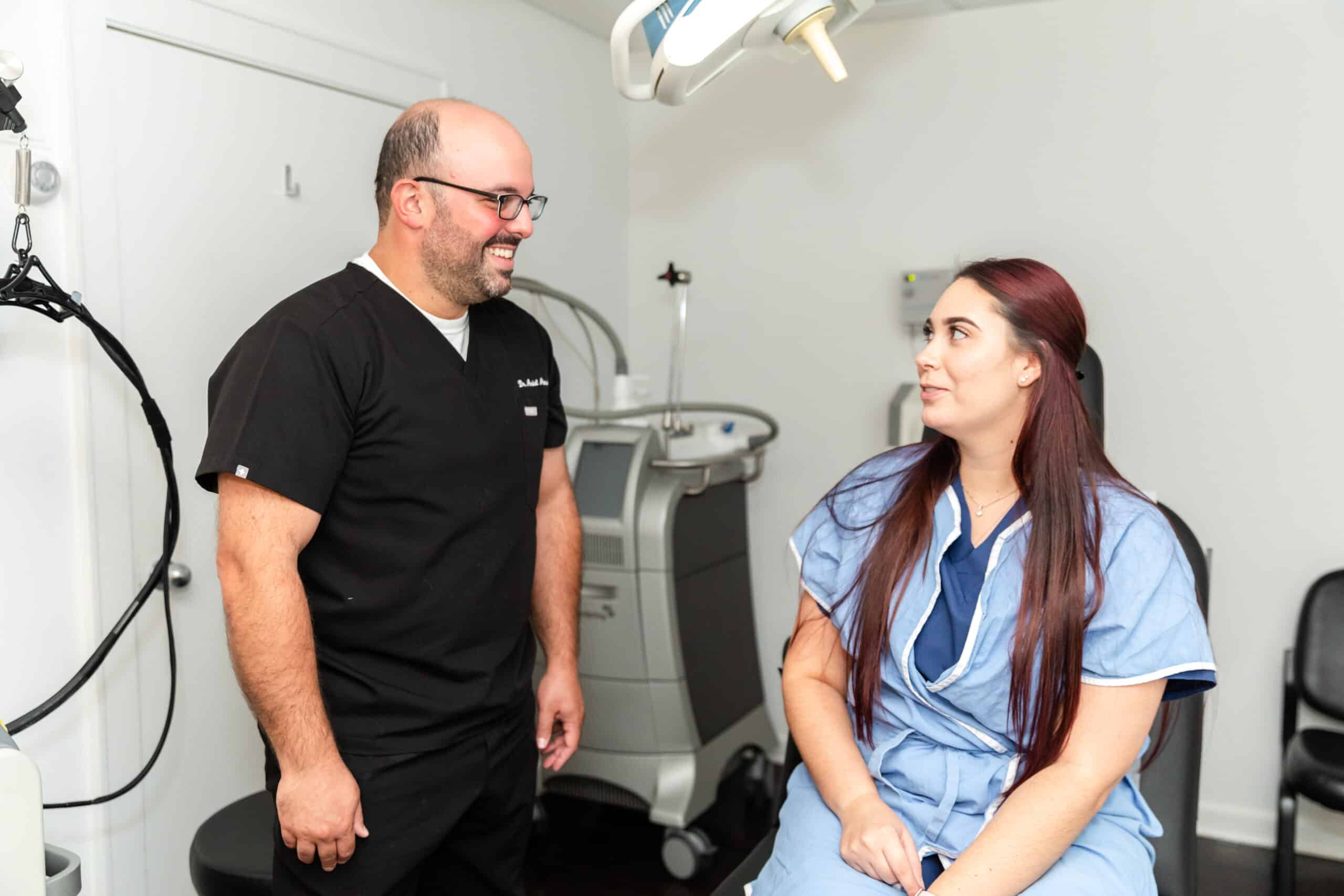 Body contouring addresses stubborn fat, skin laxity, or cellulite. Our board-certified physicians have been involved in clinical trials to develop new technology that provides superior treatment options. We offer treatments for cellulite, skin tightening, and fat reduction.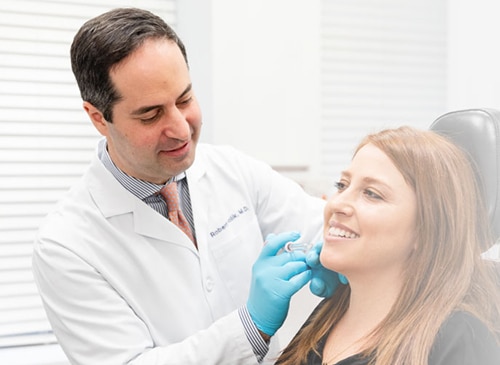 Laser & Skin Surgery Center of New York's filler treatments are always performed by board-certified physicians who have extensive experience with injectables. When you come to us for cosmetic care, you can be confident that you can safely achieve a perfectly natural look.
WHAT you are looking for?
Our 30,000+ sq foot dermatology center in New York is the most comprehensive, state-of-the-art laser and cosmetic skin surgery center in the world. Over the past 30 years we have contributed to the development and testing of many devices, fillers and treatments that are now standard care, so our patients know they are always receiving the most innovative, cutting-edge treatment available.
Pay Online for Patients of Drs. Geronemus, Anolik, Bae & Seidenberg
Pay Online for Patients of Drs. Abraham, Bernstein, Krant, Shelton, Stern, Weiss, Hoffman, Shim, Murphy-Rose, Wilson, and Petratos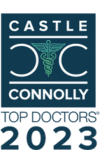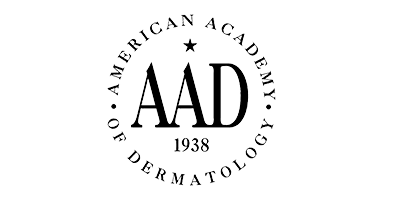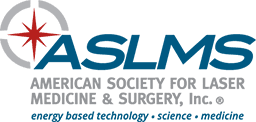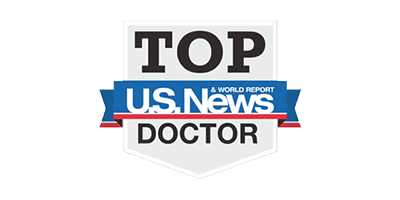 By LASER & SKIN SURGERY CENTER OF NEW YORK® | © 2023 All Rights Reserved. Design & Development by Goldman Marketing Group | Sitemap | Privacy Policy | The information available on this web site is provided for informational purposes only. This information is not intended to replace a medical consultation where a physician's judgment may advise you about specific disorders, conditions and or treatment options. We hope the information will be useful for you to become more educated about your health care decisions. If you are vision-impaired or have some other impairment covered by the Americans with Disabilities Act or a similar law, and you wish to discuss potential accommodations related to using this website, please contact us at (212) 941-5055.
*MDs perform 100% of all medical and cosmetic treatments.