Homepage // Blog / Dysport vs. Botox
Dysport vs. Botox: Which is Right For You?
Botox and Dysport are both wrinkle-relaxing neuromodulator treatments that work in a similar fashion. However, subtle differences between the two formulations may mean one might offer you better results than the other. Choosing between Dysport and Botox is a decision you should make with your expert injector to ensure the best possible outcome.
Perhaps, you've been noticing more lines and wrinkles on your face lately and would like to freshen up your appearance without having to go under the knife. More often than not, you've considered getting those popular wrinkle-smoothing injectable treatments during your lunch break. And while Botox has been the leading household name in anti-aging skin care and wrinkle prevention for decades, other neuromodulators like Dysport are also available today.
At Laser & Skin Surgery Center of New York, all of our injectable treatments are performed by our renowned board-certified dermatologists who are considered some of the best in the country for cosmetic procedures. You get the expertise and experience you need to ensure a safe procedure and the best possible outcome.
What Are Dysport and Botox Injectables and How Do They Work?
Both Botox and Dysport are neuromodulators that have been approved by the FDA for minimizing lines and wrinkles. They are equally safe and share the same mechanism. Both affect the transmission of signals from the nerve to the muscle, blocking them to stop muscle contractions, reduce wrinkles, and produce smoother-looking skin.
While both neuromodulators are used for the same indications and have the same primary active ingredient, each is slightly different based on the protein used in their respective formulas. Dysport is known to diffuse further or spread more once injected into the skin. Botox is FDA-approved for treating glabellar lines, forehead lines, and crow's feet, while Dysport is only approved for glabellar lines. However, both of these treatments can be used for all those indications, as well as others off-label.
How Long Do the Effects of Dysport and Botox Last?
How long does Dysport last vs. Botox? Many patients experience quicker results with Dysport, noticing fewer lines and wrinkles in only 2-3 days. Botox results can take up to a week or more to appear, but both neuromodulators reveal full results by around 2 weeks. Dysport and Botox results last around 3-4 months for some patients, although they often last much longer for some patients.

What is the Average Cost of Each Treatment?
The cost of Botox and Dysport tend to be similar and will depend on factors like the number of injections needed and the experience and expertise of your injector. The number of injections needed will vary depending on a patient's needs and goals. Your location will also affect its total cost, which will be discussed during your consultation.
Are Dysport and Botox Injectables Covered by Insurance?
Insurance companies do not cover the cost of aesthetic treatments like Botox and Dysport.
Which Treatment Is Right for You – Dysport or Botox?

As with many cosmetic products and procedures, results vary from person to person. There isn't one product that works for everyone. When it comes to deciding Dysport vs. Botox, turn to the experts. Your doctor can assess your skin concerns, explain the pros and cons of Dysport and Botox, and recommend the best product to achieve your goals.
Questions About Injectables? Contact us at Laser & Skin Surgery Center of New York Today
100% of the Laser & Skin Surgery Center of New York's treatments are performed by board-certified physicians who have extensive experience with injectables. When you come to us for cosmetic care, you can be confident you can safely achieve a perfectly natural look. In our Manhattan and Southampton offices, we offer Botox along with Dysport to our patients as well as other anti-aging and rejuvenation options. During your consultation, our skin experts will discuss whether Botox or Dysport may be better for you.
Botox and Dysport treatments can make you look more refreshed and well-rested while looking natural. They are very simple, straightforward procedures with minimal risk. To discover which injectable will better suit your needs, contact Laser & Skin Surgery Center of New York to schedule a consultation.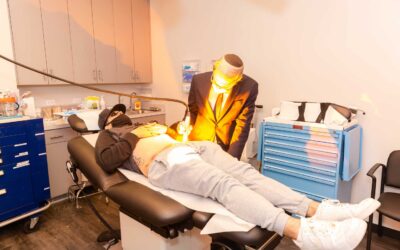 Homepage // Blog / Best treatments for all types of scars explainedOnce a scar forms, it becomes a lasting mark on your skin. Fortunately, the world of cosmetic treatments offers a range of powerful lasers and solutions to minimize their appearance. Selecting the...
Pay Online for Patients of Drs. Geronemus, Anolik, Bae & Seidenberg
Pay Online for Patients of Drs. Abraham, Bernstein, Krant, Shelton, Stern, Weiss, Hoffman, Shim, Murphy-Rose, Wilson, and Petratos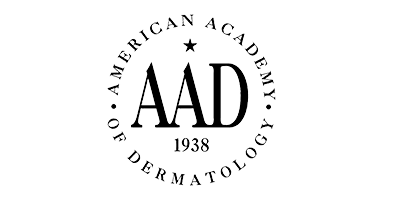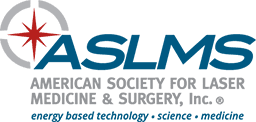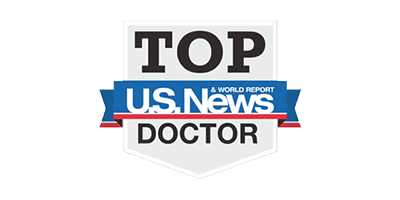 By LASER & SKIN SURGERY CENTER OF NEW YORK® | © 2023 All Rights Reserved. Design & Development by Goldman Marketing Group | Sitemap | Privacy Policy | The information available on this web site is provided for informational purposes only. This information is not intended to replace a medical consultation where a physician's judgment may advise you about specific disorders, conditions and or treatment options. We hope the information will be useful for you to become more educated about your health care decisions. If you are vision-impaired or have some other impairment covered by the Americans with Disabilities Act or a similar law, and you wish to discuss potential accommodations related to using this website, please contact us at (212) 941-5055.
*MDs perform 100% of all medical and cosmetic treatments.
Our board-certified dermatologists in New York City are all fellowship-trained and uniquely trained in lasers and technology, cosmetic and medical dermatology, and skin surgery. Together they are highly acclaimed world experts with thousands of articles published, countless TV and media appearances, and hundreds of years of combined experience.
Our plastic surgeons bring years of experience in helping patients achieve all their aesthetic goals through surgical procedures. Every treatment is fully customized to the precise needs of each patient for results that are natural and beautiful.