Homepage // Blog / Port-Wine Stains
Port Wine Birthmark Laser Treatments: What Patients Need to Know
Was your child born with a port wine birthmark? Are you considering a treatment to reduce or eliminate it? Your reasons may be aesthetic, but there are medical and health reasons to have a port wine birthmark removed as well.
Roy G. Geronemus, MD, and the other board-certified dermatologists at Laser & Skin Surgery Center of New York are leading pioneers in the field of port wine birthmark laser therapy. We have brought laser treatment for port-wine birthmarks to the forefront at our prestigious Manhattan and Southampton offices, making these procedures safe and effective, even for infants.
What Is a Port Wine Birthmark and What Causes It?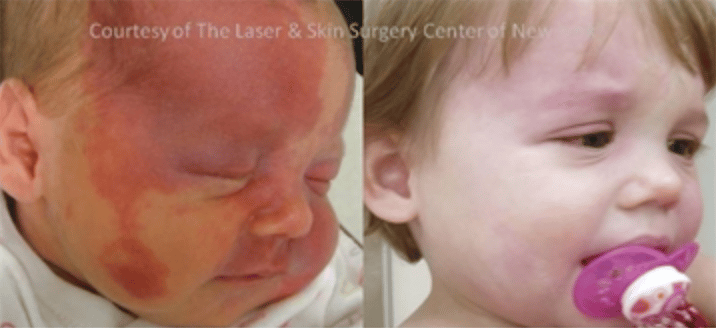 Port wine birthmarks, also called nevus flammeus, are a birthmark that occurs when capillaries under the skin dilate, resulting in a large pink or red mark. Port wine birthmarks are congenital, cutaneous vascular malformations. Occurring in about three children per 1,000 live births, and equally affecting males and females and all racial groups, port wine birthmarks have no heredity predilection within families and no known risk factors or ways to prevent them.
Port wine birthmarks are different from stork bites. Though stork bites also involve the build-up of capillaries under the skin and look like port birthmarks, they can, unlike port birthmarks, diminish over time. Port wine birthmarks tend to get darker.
Though not completely understood, it is believed that port wine birthmarks develop within the first two to eight weeks of gestation. The most likely hypothesis for the development of port wine birthmarks is an absence or deficiency of the surrounding neurons that regulate blood flow through the ectatic post-capillary venules. The result is permanently dilated blood vessels that are unable to constrict normally.
Are Port Wine Laser Treatments Safe for Children and Infants?
According to recent studies, it is advisable to treat port wine birthmarks in infants and children as early as possible. If left untreated, port wine birthmarks can eventually bleed with any incidental trauma. They can also become darker and more prominent, creating a more severe cosmetic concern that can significantly affect a child's self-confidence and social development.
Certain conditions set an ideal stage for treating port wine birthmarks in even the youngest patients:
A decrease in epidermal melanin, which competes for laser light absorption.
A decrease in collagen in the skin results in a decrease in light being scattered out of the skin.
A thinner dermis and lower fractional blood volume in infant and child patients allow an increase in light to penetrate the skin to destroy targeted port wine birthmark blood vessels.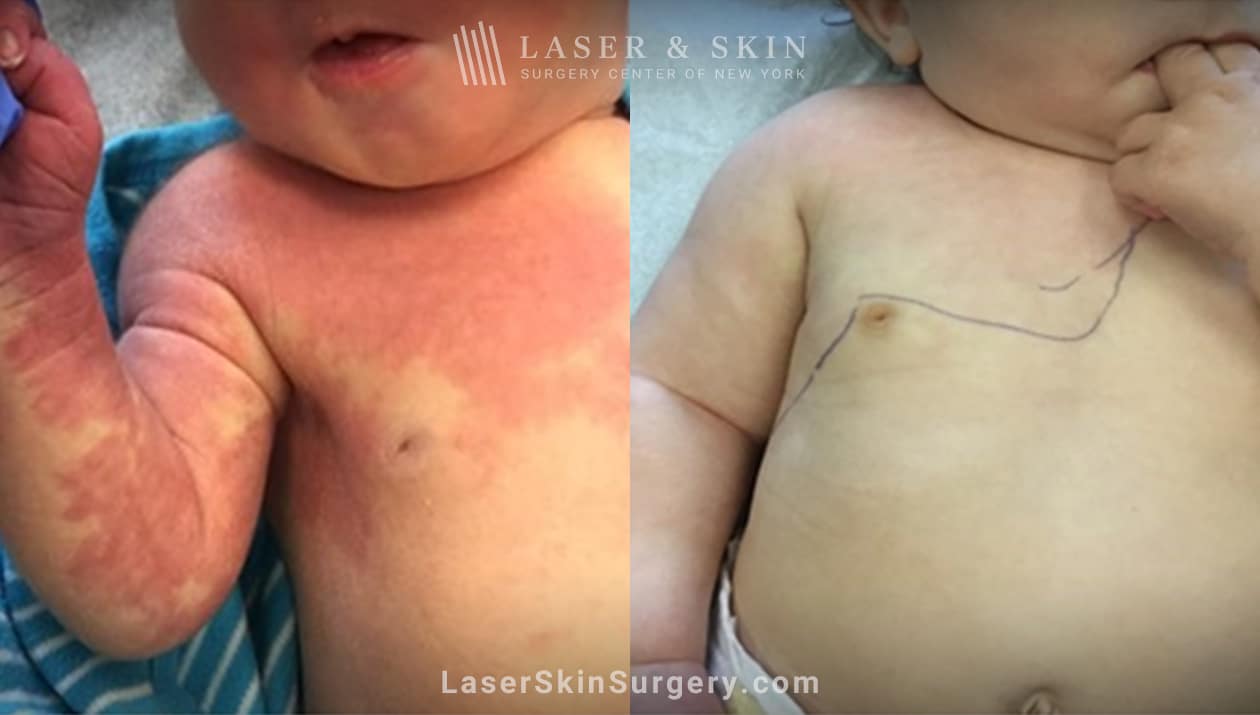 In a 2021 review held at our center, Dr. Geronemus and his colleagues suggested that port wine laser treatments are safe for children and infants who have port wine birthmarks with Sturge-Weber Syndrome. The consensus was that the positive results, including better psychosocial factors, outweigh any risk factors.
One reason Laser Skin & Surgery Center of New York is so successful in treating port wine birthmarks is the wide range of lasers we have available. With multiple devices to choose from, we can customize our treatments to ensure the best possible results. Lasers used for these birthmarks include:
While patients may see improvement after their first port wine birthmark treatment, many will require a series of treatment sessions to achieve optimal improvement. Our board-certified dermatologists will create a treatment plan at your consultation so you know what to expect from your upcoming procedures.
What Are the Risks Associated With Treatment?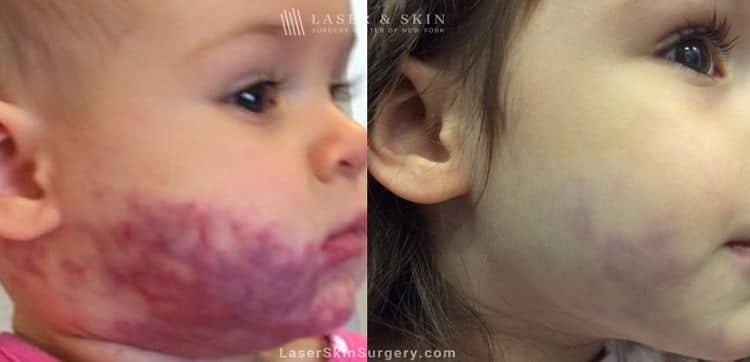 If a highly experienced doctor who is an expert with port wine birthmark laser treatment performs the procedure, there are very few risks. Our board-certified dermatologists typically perform this procedure using topical numbing, eliminating risks associated with anesthesia while ensuring the treatment is comfortable for his patients. He has extensively researched pediatric port wine birthmark laser treatment to determine the safest and most effective procedures for his youngest patients.
In a 2021 ASMLS article, a study performed at our center under the guidance of Dr. Geronemus determined that treating port-wine birthmarks with pulse dye laser can be safely performed in infants of only a few days old as an in-office procedure with little risk of complications. Proved to be safe and effective, port-wine birthmark laser therapy is a great option for infants and children.
What Are the Benefits of Port Wine Birthmark Laser Treatments Over Other Methods of Treatment?
Laser treatment is the only procedure that can get rid of port-wine birthmarks with a decreased risk of scarring or damaging the skin. Other forms of treatment do not work on port-wine birthmarks and there is an increased risk of scarring or damaging the skin. Additionally, port wine birthmark laser treatments are typically conducted in less than 10 minutes and patients can return home immediately following the procedure. This is most beneficial to infants and young children who may be fearful of treatment.
Questions About Port Wine Birthmark Laser Treatments?
The board-certified dermatologists at Laser & Skin Surgery Center of New York offer the expertise and experience our patients need to treat all types of birthmarks, including port wine birthmarks. If you have questions about our laser treatments, contact us today at (212) 941-5055 in our Manhattan office and (631) 305-2402 in our Southampton office.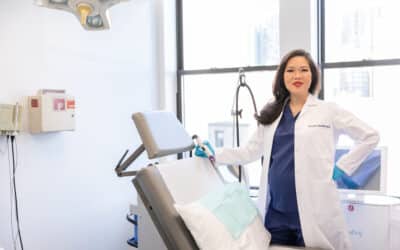 Homepage // Blog / 3 Reasons to Consider Laser Treatments for Brown SpotsWe've all noticed them: brown spots on the skin, most commonly on the hands or face. While brown spots can make you feel older than you are, the good news is that they are treatable. The best...
Pay Online for Patients of Drs. Geronemus, Anolik, Bae & Seidenberg
Pay Online for Patients of Drs. Abraham, Bernstein, Krant, Shelton, Stern, Weiss, Hoffman, Shim, Murphy-Rose, Wilson, and Petratos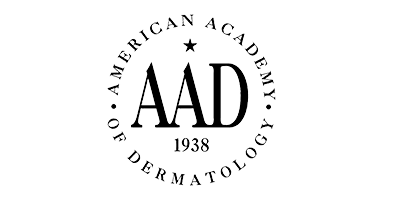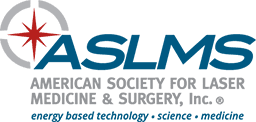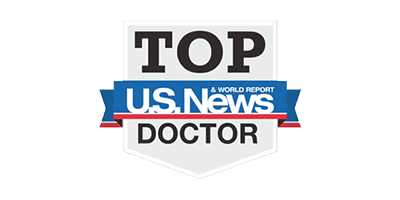 By LASER & SKIN SURGERY CENTER OF NEW YORK® | © 2023 All Rights Reserved. Design & Development by Goldman Marketing Group | Sitemap | Privacy Policy | The information available on this web site is provided for informational purposes only. This information is not intended to replace a medical consultation where a physician's judgment may advise you about specific disorders, conditions and or treatment options. We hope the information will be useful for you to become more educated about your health care decisions. If you are vision-impaired or have some other impairment covered by the Americans with Disabilities Act or a similar law, and you wish to discuss potential accommodations related to using this website, please contact us at (212) 941-5055.
*MDs perform 100% of all medical and cosmetic treatments.