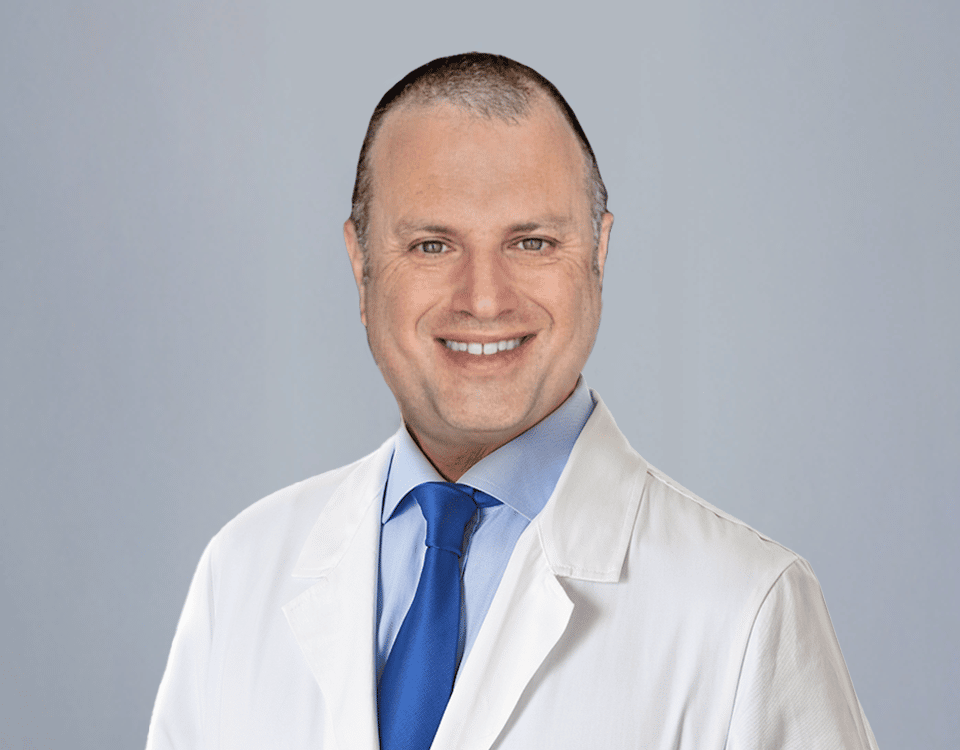 Homepage // Blog / Tummy Tucks and Mommy Makeovers
Tummy Tucks and Mommy Makeovers
Childbearing causes unavoidable changes to a woman's body. Some of these effects respond to diet and exercise, while others are more stubborn or entirely beyond your control. If your family is complete but pregnancy has left you with a body you're dissatisfied with, a mommy makeover can help you feel like yourself again.
The world-class surgeons at the Laser & Skin Surgery Center of New York (Manhattan and Southampton) can help restore your pre-baby body and your confidence. In a recent webinar, board-certified plastic surgeon Dr. Wilfred Brown explains the basics of what a mommy makeover might entail.
What is a Mommy Makeover?
In his webinar, Dr. Brown introduces a mommy makeover as a combination of procedures, generally performed simultaneously, designed to restore a woman's body after childbearing. The surgery typically addresses the areas affected most by pregnancy and nursing; the breasts and abdomen.
Mommy Makeover Options
Mommy Makeovers are generally performed as a single-stage outpatient procedure lasting no longer than five hours. Based on the patient's needs, a Mommy Makeover may include :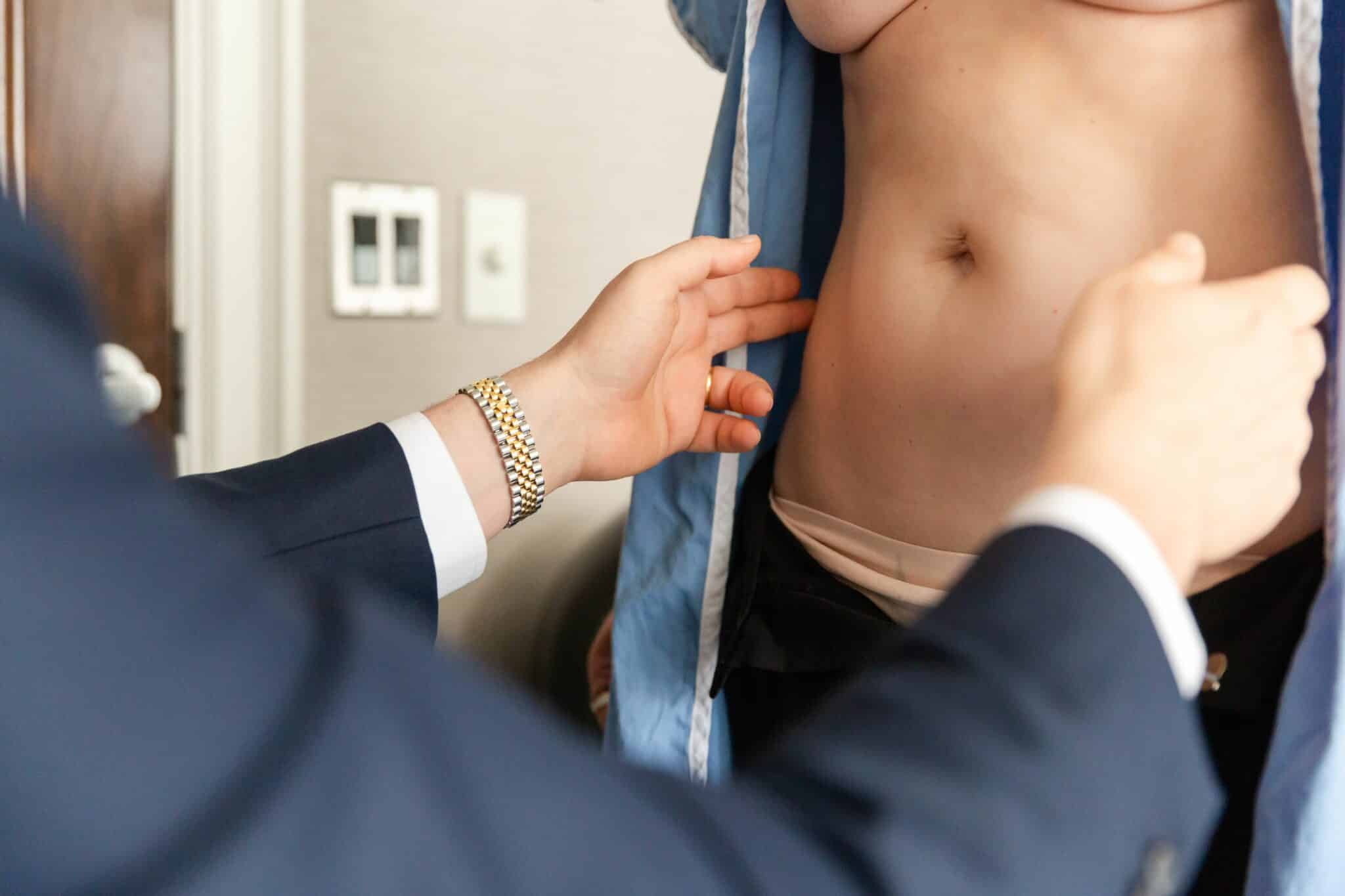 Mommy Makeover Candidates
Good candidates for a Mommy Makeover possess the following:
Good medical health
Ideal body weight
Positive outlook and realistic expectations
Finished with childbearing
Mommy Makeover Cost
Costs of a mommy makeover vary depending on the chosen procedures, the surgeon's experience, and geographic location.
Costs may include:
Surgeon's fee
Hospital or surgical facility fee
Anesthesia fees
Preparation medicines
Implants
Post-surgery garments
Mommy Makeover Consultation
The consultation is the opportunity for you and your plastic surgeon to discuss your specific concerns and goals for your mommy makeover. At your consultation, Dr. Brown recommends being prepared to discuss:
Surgical goals
Medical conditions and allergies
Current medications, herbal supplements, alcohol, tobacco, and drug use
Previous surgeries
To ensure that all your questions are asked and goals addressed, make a list in advance and bring it to your consultation.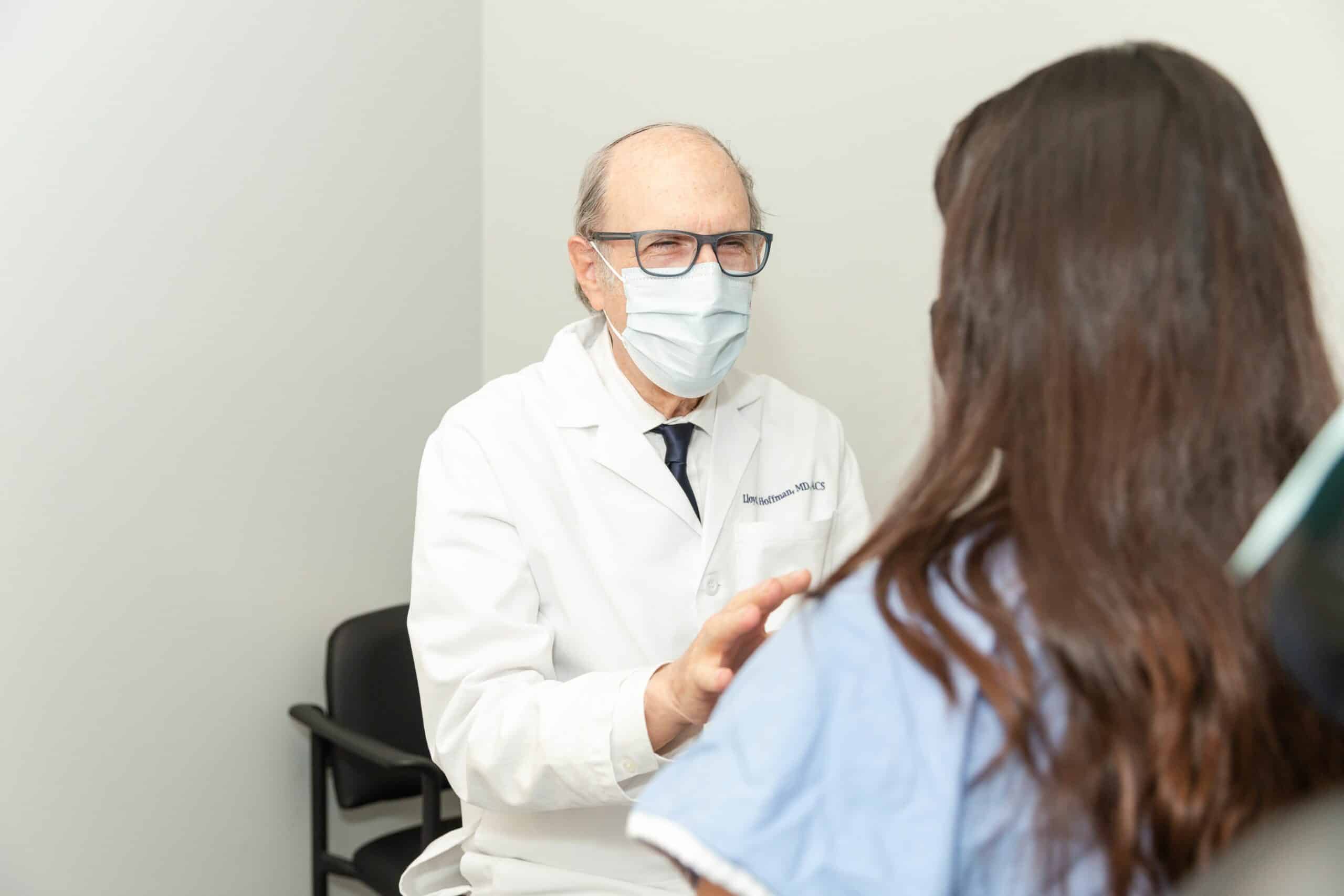 At the consultation, your surgeon and/or nurse will:
Evaluate your general health and any pre-existing health conditions or risk factors
Perform an examination of the treatment areas
Take measurements and assess skin quality and skin thickness
Take photographs
Discuss your options and recommend a course of treatment
Discuss likely surgical outcomes and any risks or potential complications
Answer any questions you have regarding the surgery
Dr. Brown lists these questions as good ones to address at your consultation:
Am I a good candidate?
What will be expected of me to get the best result?
Where and how will the surgery be performed?
What surgical technique is recommended?
How long is the recovery and what sort of help will be needed as I recover?
What are the risks and potential complications?
How are complications handled?
What are my options if I'm dissatisfied?
Can I view before and after photos?
What results are reasonable for me?
Your surgeon will explain the risks associated with the surgery in detail, and you'll be asked to sign consent forms to ensure that you fully understand the procedure you will undergo.
Because a mommy makeover typically involves multiple surgical procedures, patients will have steps to take to get ready for the procedure. Preparation for the mommy makeover may include:
Lab testing
Taking certain medications or adjusting your medications
Quitting smoking
Avoiding aspirin, NSAIDs, or herbal supplements, as they can cause bleeding
Surgery is generally performed in a hospital or ambulatory surgery setting, and general anesthesia is typically used.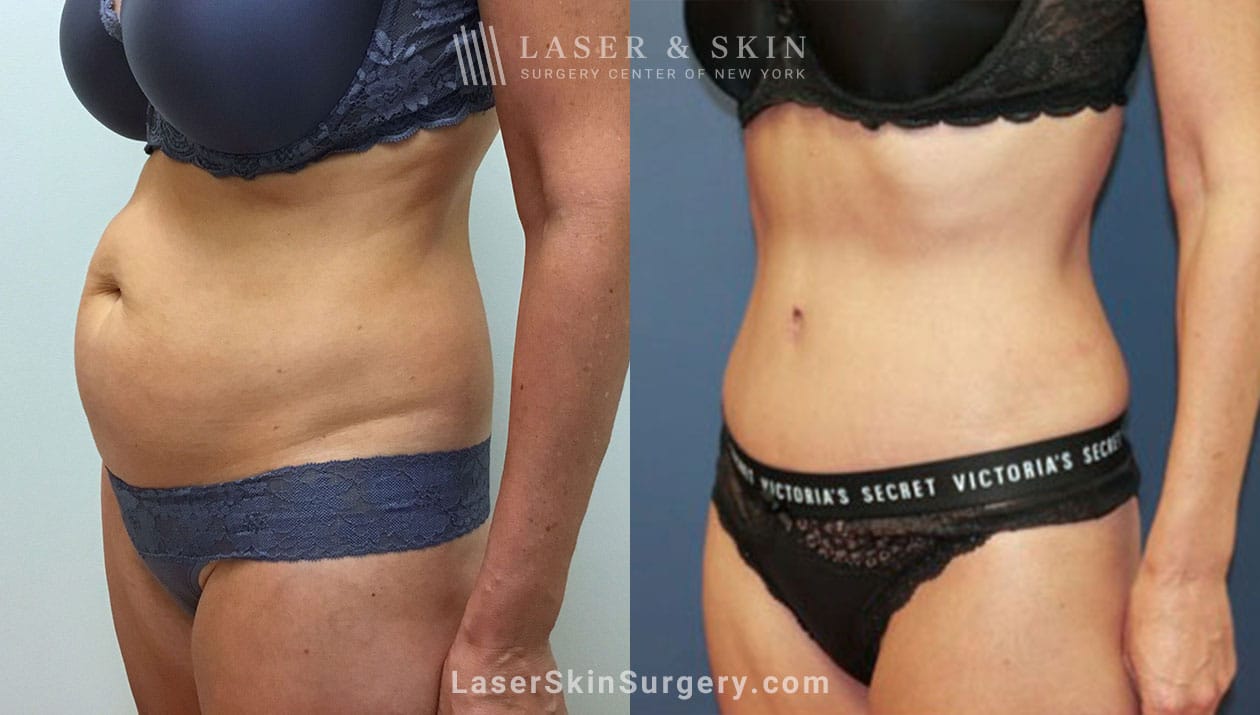 Breast Augmentation
Breast augmentation can provide women with small or unevenly sized breasts a fuller, firmer, more proportioned appearance. Based on your needs and goals, breast augmentation can be combined with other procedures, such as a breast lift. Options allow your surgeon to customize your breast surgery to your precise needs, and might include:
Anesthesia: General or conscious sedation
Incision placement: Periareolar (around the nipple), Inframammary fold (in the crease below the breast), Transaxillary (under the arm)
Implant insertion: Under the pectoral muscle (submuscular) or under the breast tissue in front of the muscle (sub-glandular)
Incision closure – Multiple layers of dissolving sutures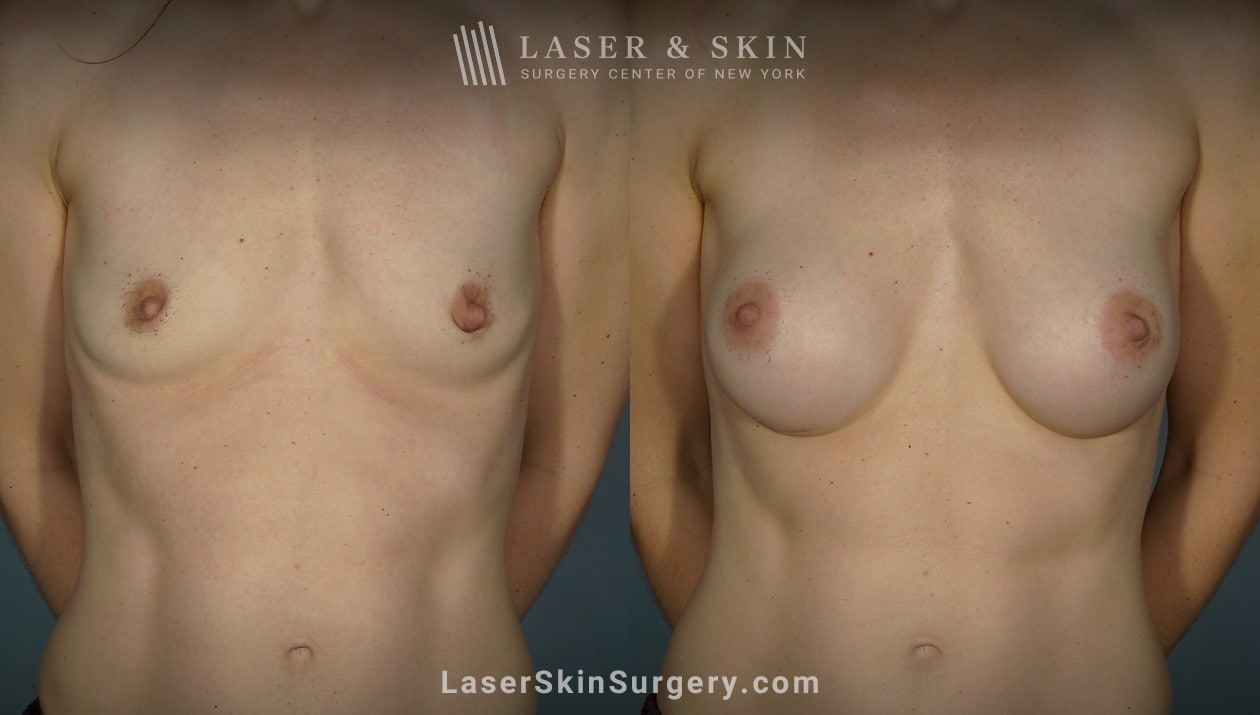 Types of Implants
There are also different implants that might be used for your procedure. Each has its own set of pros and cons. Your surgeon will go over your options in detail at your consultation to help you select the best implants for your needs and goals. Implant options include:
Saline – a silicone shell filled with sterile saline fluid once the implant is placed into the breast tissue
Structured saline – combines features and characteristics of the saline and silicone implants
Silicone – a silicone shell pre-filled with a gel-like silicone substance
Gummy bear – also a silicone implant, but with a firmer consistency
With a careful assessment of your specific desires for your procedure, you can achieve a breast augmentation that is proportionate, natural, and beautiful.

Breast Lift
A breast lift can restore youthful shape and lift breasts that have sagged due to pregnancy, weight fluctuations, loss of natural skin elasticity, or the effects of gravity. The procedure can also be used to reduce the size of the areolar region (the dark skin surrounding the nipple) and can be performed in combination with breast augmentation to increase breast volume and firmness.
Your plastic surgeon will determine the best technique for your breast lift by assessing a few different factors, including:
Breast size and shape
Size and position of the areola
Degree of breast sagging
Skin quality and elasticity
At the same time your surgeon lifts your breasts, they will also reshape them if necessary. Goals achieved by a breast lift include:
The underlying tissue is lifted and reshaped to improve contour and firmness
Nipple and areola are repositioned at a more youthful height
Enlarged areolas may be reduced
Excess skin is removed
Breast Reduction
Breast reduction involves the removal of excess glandular tissue, fat, and skin, resulting in smaller, firmer, and lighter breasts that are more proportionate to the rest of the body. Reduction can often alleviate symptoms associated with heavy, pendulous breasts like neck and shoulder pain. This cosmetic surgery procedure produces immediate and long-lasting results, often significantly boosting self-confidence and physical comfort.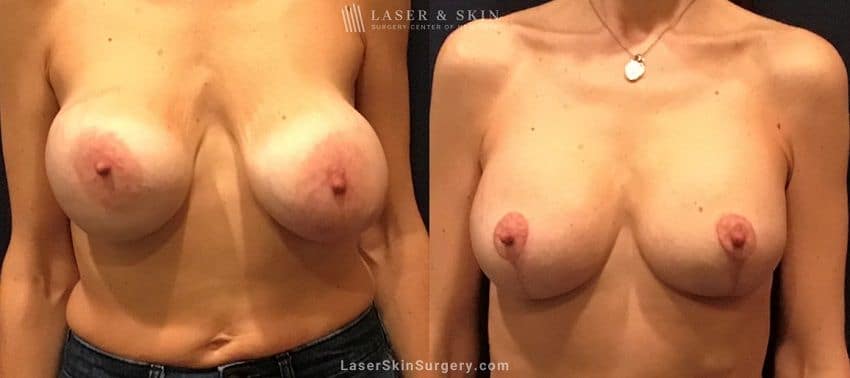 A tummy tuck, (abdominoplasty) removes excess fat and skin from the abdomen. The procedure also helps flatten the abdomen by tightening the surrounding muscles. Abdominal muscles separate during pregnancy to accommodate the growing baby and the only way to restore their pre-baby position is with a surgical tummy tuck.

Types of Tummy Tucks
Tummy tuck options include a partial "mini tuck" and a complete tummy tuck (abdominoplasty).
A partial mini tuck addresses only the area beneath the belly button. A complete tummy tuck is the more popular and commonly performed procedure in a mommy makeover. This surgery addresses the entire midsection and produces the most dramatic results. However, it also involves a longer incision and more recovery time afterward.
Tummy Tuck Procedure
Your surgeon will make two incisions, placed as low as possible so they are hidden within the panty or bikini line. One extends from hip bone to hip bone near the pubic area and one is created around the navel. Skin is then separated from the abdominal muscles, which will then be reattached and stitched together for a firmer abdomen and narrower waist.
After stretching the skin flap down over the tightened muscles, the excess skin is removed, and the navel is reattached. Your surgeon then closes the incisions and covers the sutured areas with sterile surgical dressings.
Tummy Tuck Recovery
To drain excess fluid from the surgical site, a temporary tube may be inserted. Compression garments are frequently prescribed to reduce swelling and prevent blood clots. Recovery time varies between two weeks and several months. Within 2-4 weeks, most patients resume work and other activities.
Drains may be placed via one or two incisions in the pubic area (generally removed about one-week post-surgery)
Instructions on how to take care of the incisions and drains will be provided
Pain medication and possibly antibiotics will be prescribed
Follow-up appointments will be scheduled with the surgeon
Instructions and restrictions must be strictly followed to avoid complications and ensure the best possible results
Though uncommon, surgical complications are possible. They may include infection, blood clots, and inadequate healing, all of which may require further surgery.
Tummy Tuck Scarring
Many patients worry about what scarring will look like after a tummy tuck. Dr. Brown noted the following during his webinar:
Scarring may take up to a year to fade; numbness may occur between the belly button and public area that usually resolves in about a year, but could be permanent.
Good results are expected, but there are no guarantees, and additional procedures may be required.
Instructions must be closely followed for your surgery to be a success.
Following your tummy tuck, a scar revision procedure may minimize the appearance of scarring.
Liposuction is a minimally invasive procedure that removes stubborn fat that won't respond to diet and exercise. This treatment can be performed as a stand-alone procedure or in combination with other surgeries commonly included in the mommy makeover.
Liposuction Treatment Areas
Liposuction is frequently performed on the hips, flank, midsection, upper arms, and the area beneath the chin, although it can be used nearly anywhere stubborn fat might accumulate.
Liposuction Procedure
Here are the basic steps of the liposuction procedure:
The procedure is performed through small incisions (2 mm) or the tummy tuck incision if the two procedures are done at the same time
Diluted anesthetic solution is injected into the areas to be liposuction
The cannula is inserted, and the fat is dislodged using a back and forth motion
The loosened fat is then suctioned out of the body using a surgical vacuum or syringe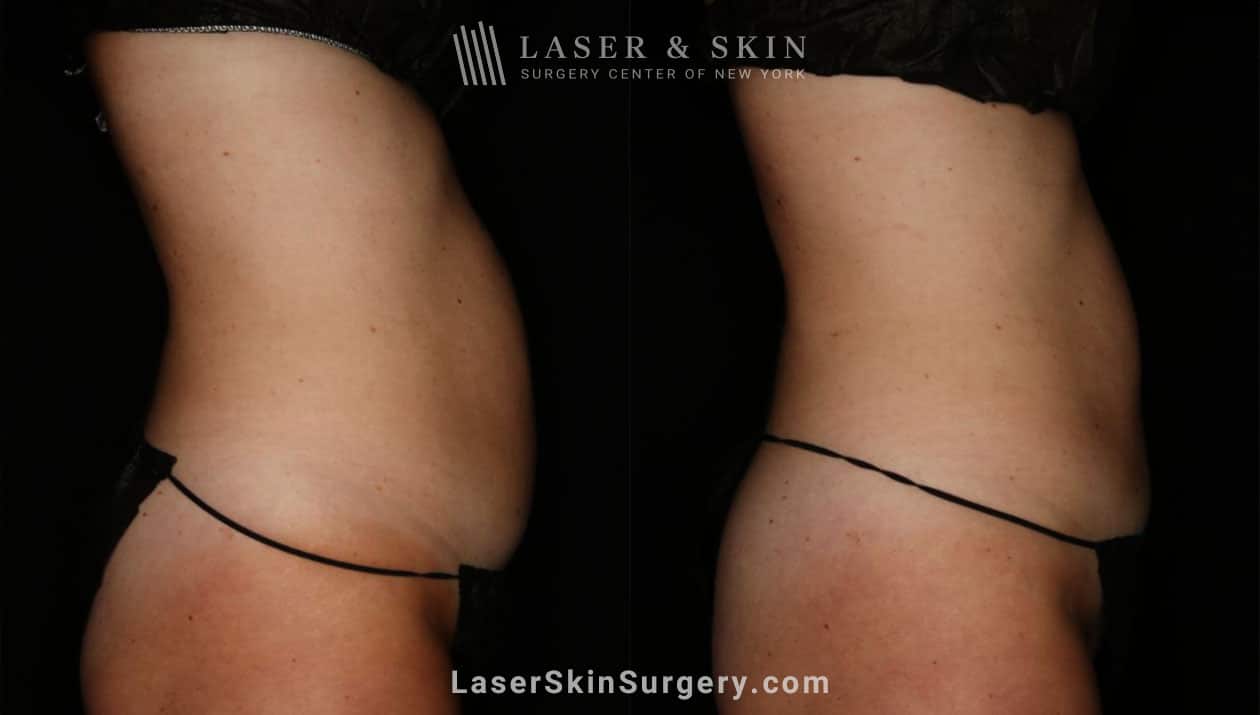 Liposuction Recovery
Bruising, soreness, and swelling are common around the treatment sites. A compression garment or elastic bandages may be applied to help limit swelling and compress the skin to its new contour. These should be worn 24 hours per day for the first two weeks following surgery and 12-14 hours per day for the next four weeks. Drains may also be placed.
Patients are encouraged to walk as soon as possible, although strenuous activity should be avoided for about a month. Many patients can return to work after a few days. It may take several months for the swelling to subside entirely.
CHOOSING YOUR PLASTIC SURGEON
If you feel that areas of your body aren't the same after pregnancy and childbirth, a mommy makeover can improve your appearance and boost your self-confidence.
To get the best results, it's imperative to choose a surgeon with extensive training and experience. Our plastic surgeons are experts in their field with many years of combined years of experience.
Are you interested in getting your pre-baby body back? To schedule a consultation for your mommy makeover, contact the Laser & Skin Surgery Center of New York (Manhattan and Southampton) today.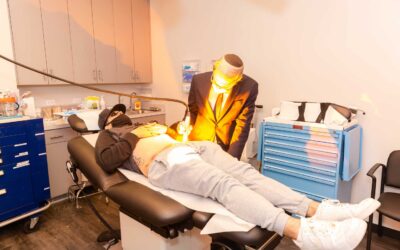 Homepage // Blog / Best treatments for all types of scars explainedOnce a scar forms, it becomes a lasting mark on your skin. Fortunately, the world of cosmetic treatments offers a range of powerful lasers and solutions to minimize their appearance. Selecting the...
Pay Online for Patients of Drs. Geronemus, Anolik, Bae & Seidenberg
Pay Online for Patients of Drs. Abraham, Bernstein, Krant, Shelton, Stern, Weiss, Hoffman, Shim, Murphy-Rose, Wilson, and Petratos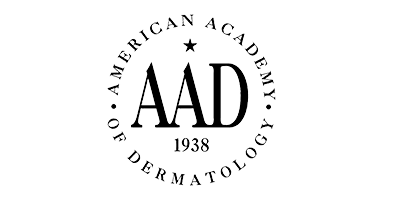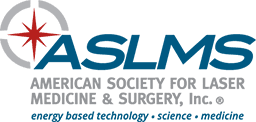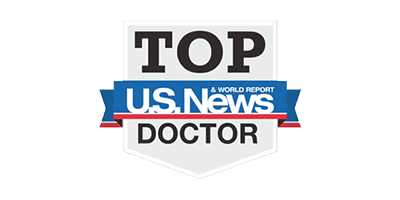 By LASER & SKIN SURGERY CENTER OF NEW YORK® | © 2023 All Rights Reserved. Design & Development by Goldman Marketing Group | Sitemap | Privacy Policy | The information available on this web site is provided for informational purposes only. This information is not intended to replace a medical consultation where a physician's judgment may advise you about specific disorders, conditions and or treatment options. We hope the information will be useful for you to become more educated about your health care decisions. If you are vision-impaired or have some other impairment covered by the Americans with Disabilities Act or a similar law, and you wish to discuss potential accommodations related to using this website, please contact us at (212) 941-5055.
*MDs perform 100% of all medical and cosmetic treatments.
Our board-certified dermatologists in New York City are all fellowship-trained and uniquely trained in lasers and technology, cosmetic and medical dermatology, and skin surgery. Together they are highly acclaimed world experts with thousands of articles published, countless TV and media appearances, and hundreds of years of combined experience.
Our plastic surgeons bring years of experience in helping patients achieve all their aesthetic goals through surgical procedures. Every treatment is fully customized to the precise needs of each patient for results that are natural and beautiful.