Homepage // Blog / Our Favorite Combination Treatments
What You Need to Know About Collagen
Collagen is often touted as the miracle ingredient today, as consumers are quickly signing onto the idea of "ingestible beauty." How can the prospect of drinking your way to wrinkle-free skin not sound appealing? While more research is necessary to support its youth-enhancing benefits, there is no doubt collagen is fueling a burgeoning beauty trend we cannot ignore –collagen is a vital skin component, after all. But what does collagen do for the skin exactly? And is it the edible fountain of youth it promises? Our physicians do not support ingestible collagen but there are multiple alternative options utilizing technology and injectable fillers to accomplish the same goals.
The board-certified dermatologists at Laser Skin & Surgery Center of New York are experts in skin rejuvenation. We are not only one of the most extensive cosmetic, laser, and medical dermatology clinics worldwide, but we also have a full-time, on-site research division exclusively for investigative pursuits. Our Manhattan and Southampton skin care clinics use the best and latest dermatological treatments for our medical and cosmetic services. Our goal is to offer the best possible treatments for our patients in New York and worldwide.
Collagen is found naturally throughout the body. It works like a scaffold that gives your body its structure and framework, supporting all your bones, muscles, cartilage, and tendons. It's also the skin's building block, playing an essential role in keeping your skin firm and resilient.
Your body naturally produces an abundance of collagen when you are young, providing the following benefits:
Boosts skin moisture
Prevents skin laxity
Enhances skin elasticity and an even tone
Repairs and renews skin cells
Gives skin a plump and lifted look
How Does the Aging Process Affect Collagen?
As your skin ages, your body's ability to produce collagen decreases. Collagen production begins to slow down in your 20s and 30s, diminishing by approximately 1-2% each year, leading to a loss in skin firmness and elasticity. The cells responsible for making collagen, called fibroblasts, also become less active and diminish over time. The skin gets thinner, making facial lines and wrinkles more visible. While aging is a natural process, you may also accelerate it with sun exposure along with lifestyle and environmental stressors such as pollution, smoking, and poor diet.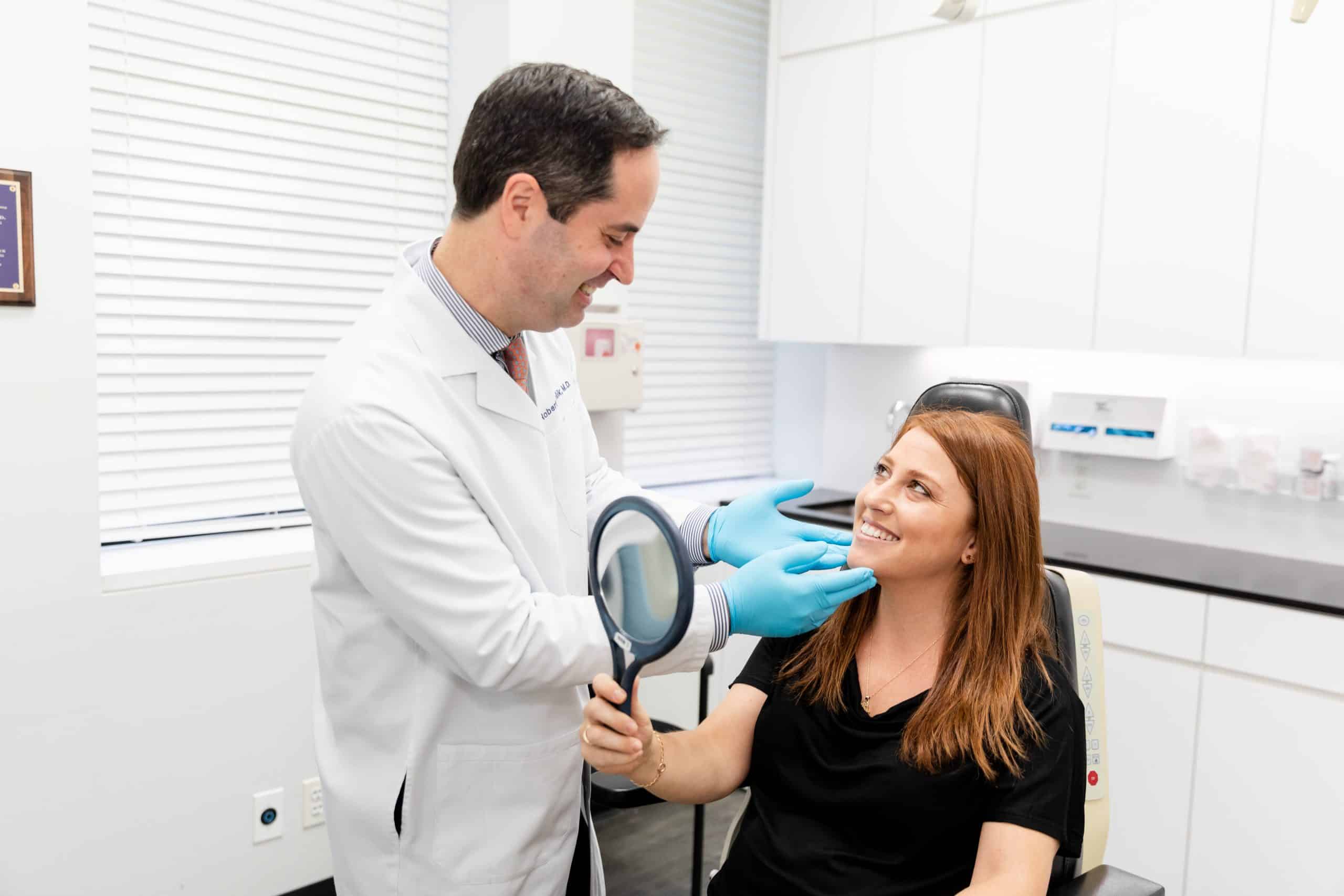 What Happens When You Have Less Collagen in your Skin?
Collagen depletion is like a house slowly crumbling due to foundation failure. With collagen breakdown occurring at a faster rate than its production, your skin's inner structure will weaken, leading to wrinkle formation, loss of natural fullness, changing facial contours, and loose, sagging skin.
Do Collagen Supplements Work?
Regaining the supple, youthful appearance of your skin involves replenishing your body's collagen supply. However, swallowing a pill for a collagen boost may be too good to be true. Collagen supplements promise to reduce wrinkles, correct sagging skin, and preserve youthfulness effortlessly. While some studies support claims that collagen supplements can enhance skin and overall health, research is still lacking and there is not enough scientific evidence to support their use.
It is important to note that the FDA does not require dietary supplements to be proven safe according to FDA standards. While this does not mean all supplements are dangerous, it indicates that quality control is left up to the manufacturer's discretion. Collagen supplements may also contain other ingredients that could cause side effects like nausea, heartburn, skin reactions, and diarrhea.
The other issue with taking collagen is that oral supplements cannot target a specific body part. When collagen breaks down after ingestion, it is absorbed by the blood and travels through the entire body. There is no guarantee that taking a collagen pill will directly impact the skin.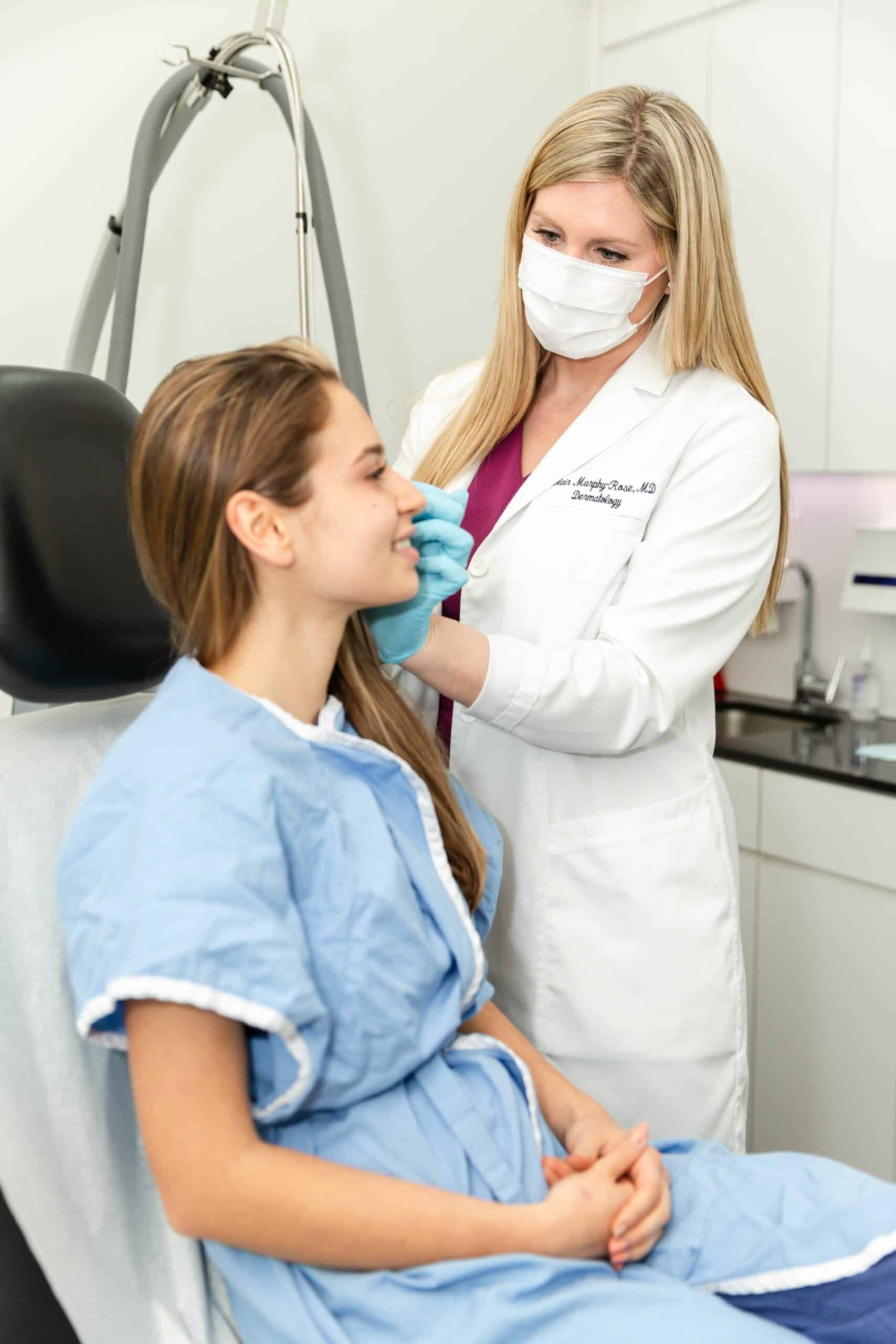 Is There a Way to Get More Collagen?
Instead of ingesting collagen, why not harness the body's natural healing powers to produce more naturally? Lasers and other skin rejuvenating procedures trigger the fibroblasts to produce more collagen underneath the skin's surface. The more collagen your body produces, the smoother, firmer, and more elastic your skin will become.
At our Manhattan, New York, and Southampton skin care clinics, we have over 100 lasers and energy devices, more than almost any other practice in the country. Our wide selection allows us to fully customize every treatment to your precise needs for natural and beautiful results. We offer the following collagen-boosting treatments:
Laser Resurfacing Treatments
Fractional laser resurfacing works by boosting collagen levels deep within the dermal structure. Our line-up of fractional lasers, which include Fraxel Re:store Dual®, Fraxel Re:pair®, LaseMD Ultra, Clear + Brilliant®, Clear + Brilliant Perméa®, and Clear + Brilliant Touch send single beams of laser energy into the dermal layers in a grid-like structure, leaving surrounding skin and tissue intact. By only treating a portion of the skin, we can refresh the skin with minimal downtime afterward. Fractional CO2 laser treatments such as Active FX and Deep FX boost the rejuvenation process by removing precise layers of outermost skin while deep heating the lower layers to allow collagen production.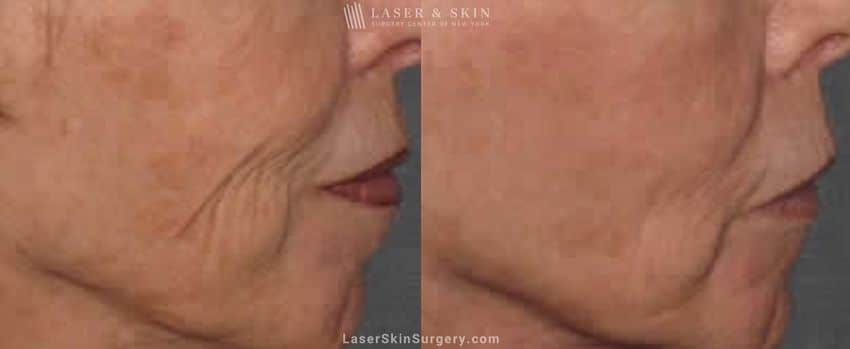 Dermal fillers work underneath the skin's surface to restore youthful volume and smooth away wrinkles caused by collagen loss. Laser Skin & Surgery Center of New York offers all the top fillers so we can customize treatments to the precise needs and goals of each of our patients. Options include:
Some dermal fillers, known as biostimulatory agents, work as collagen stimulators to treat deeper lines and wrinkles and enhance facial contouring. Poly-L-lactic acid filler Sculptra® and calcium hydroxylapatite–containing Radiesse® work deep into the dermal layers to restore support lost due to collagen depletion. Since the injectables trigger the body to produce more collagen, they can create longer-lasting, natural improvements than many hyaluronic acid fillers.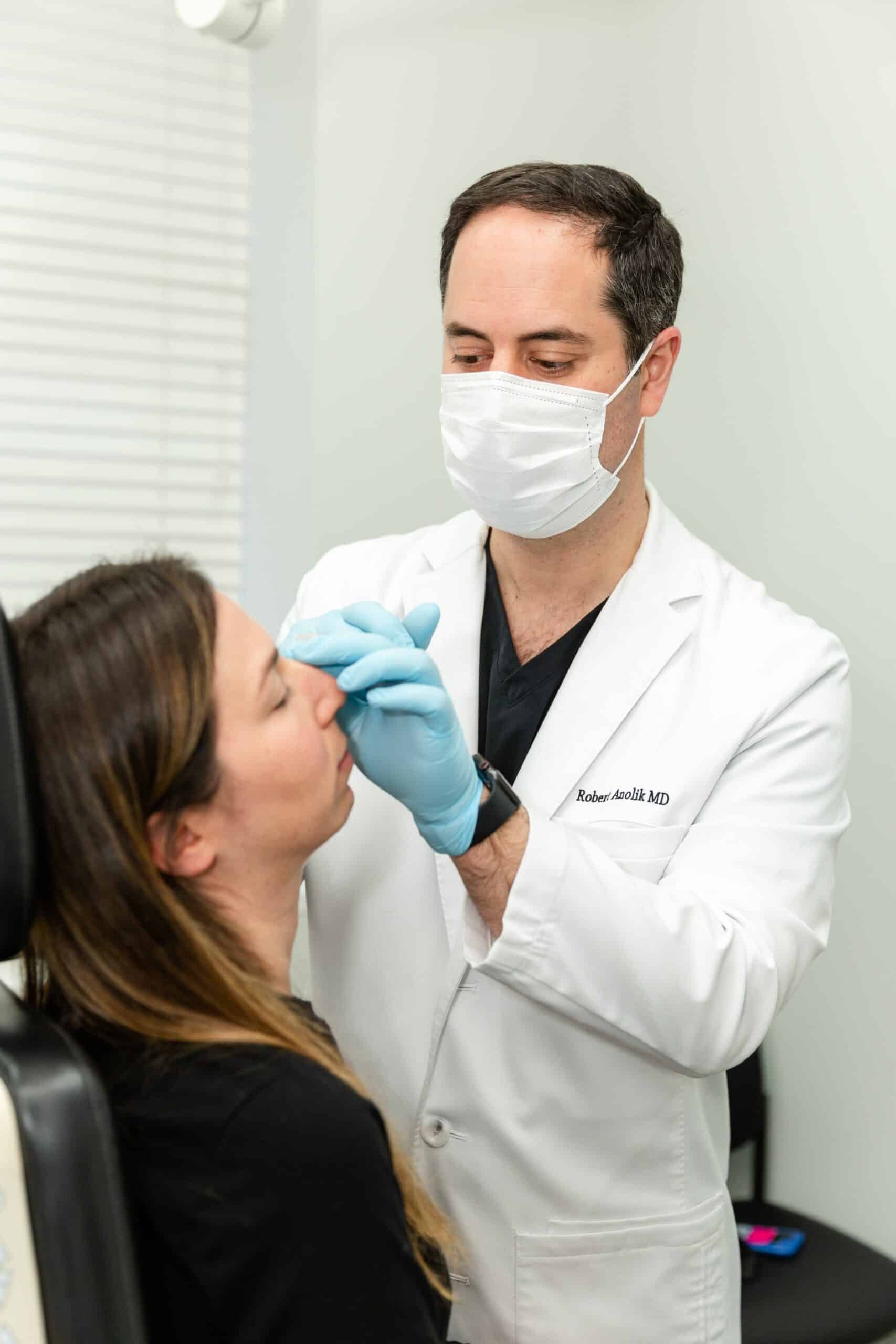 Radiofrequency and Ultrasound Devices
Other skin tightening technologies can help boost collagen production as well. ThermiRF, for instance, delivers its radiofrequency (RF) energy via a small probe inserted under the patient's skin. Its sustained heat at a calibrated temperature triggers the body to produce new collagen and tighten and smooth skin in the treatment area.
Ultherapy also affects the deeper dermal layers for an effective treatment. Its ultrasound energy delivers gentle heating to the tissue without disrupting the outer dermis, leading to collagen production. Increased collagen levels smooth and firm the skin from within, leading to natural, long-lasting improvement.
Sofwave is another ultrasound device used for skin tightening. This treatment uses a non-invasive applicator to deliver the ultrasound energy, making it a more comfortable treatment for many patients. Despite its gentler approach, this treatment can produce noticeable improvement in a single session.
Also known as collagen induction therapy, microneedling works by using ultra-fine needles to produce micro-channels in the skin, putting it into repair mode to boost collagen production. However, devices like the Infini Genius and Morpheus8 offer advanced RF microneedling by combining the needling effect with RF technology to more effectively treat aging symptoms. These needles deliver RF energy in narrow streams into the lower dermal layers. The micro-channels trigger the body's healing processes while boosting collagen levels over time. As collagen levels increase and cell turnover occurs, the skin becomes smoother, firmer, and more youthful-looking.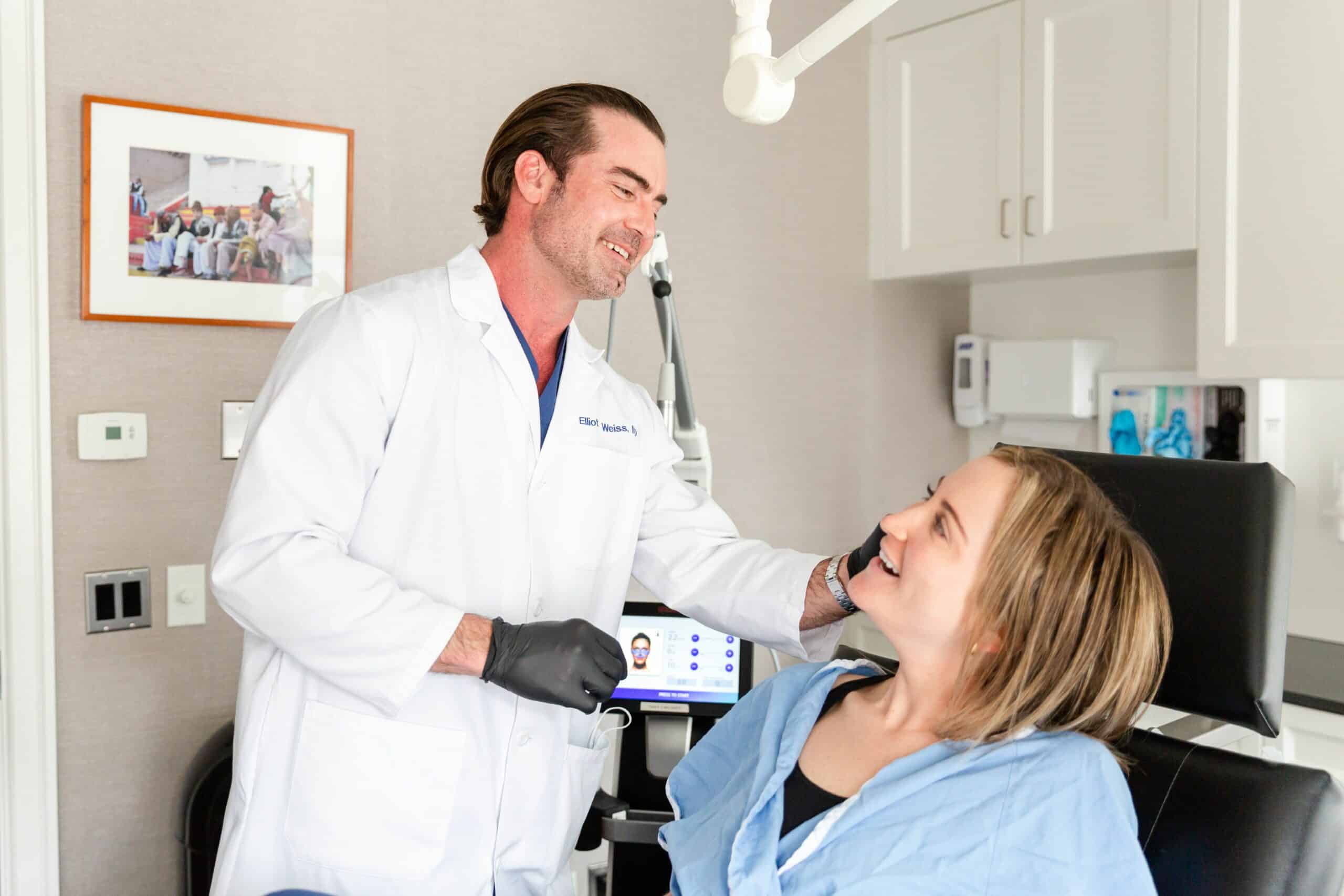 Schedule A Collagen-Boosting Treatment At Our Skin Care Clinic Today
Over the past 30 years, we have contributed to the research and development of many devices, fillers, and treatments that are now standard care, so our patients know they always receive the most innovative, cutting-edge treatments available at our center. To learn more about treatment options for your aesthetic concerns, contact the Laser & Skin Surgery Center of New York by calling our Manhattan and Southampton offices today.
Homepage // Blog / Is your acne hormonal or bacterial? Expert dermatologists shareAcne can have several different causes, and the best acne treatment depends on determining the type of acne you have. By identifying the acne type and treating its underlying cause, you...
Pay Online for Patients of Drs. Geronemus, Anolik, Bae & Seidenberg
Pay Online for Patients of Drs. Abraham, Bernstein, Krant, Shelton, Stern, Weiss, Hoffman, Shim, Murphy-Rose, Wilson, and Petratos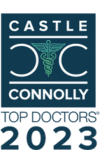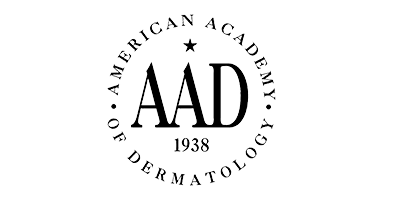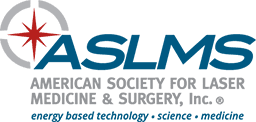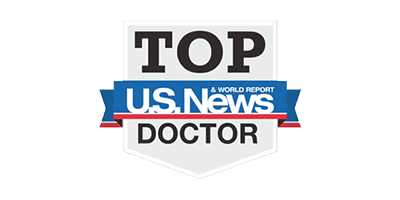 By LASER & SKIN SURGERY CENTER OF NEW YORK® | © 2023 All Rights Reserved. Design & Development by Goldman Marketing Group | Sitemap | Privacy Policy | The information available on this web site is provided for informational purposes only. This information is not intended to replace a medical consultation where a physician's judgment may advise you about specific disorders, conditions and or treatment options. We hope the information will be useful for you to become more educated about your health care decisions. If you are vision-impaired or have some other impairment covered by the Americans with Disabilities Act or a similar law, and you wish to discuss potential accommodations related to using this website, please contact us at (212) 941-5055.
*MDs perform 100% of all medical and cosmetic treatments.