Dr. Robert Anolik discusses Nonablative Fractional Laser Proves Effective for Actinic Cheilitis
GRAPEVINE, TEX. – The nonablative fractional thulium 1927-nm laser effectively treated actinic cheilitis in 15 ...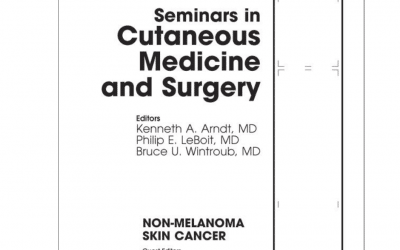 Do Lasers or Topicals Really Work for Nonmelanoma Skin Cancers?
Novel strategies are urgently needed to address the millions of nonmelanoma skin cancers treated in the United ...
Dr. Robert Anolik selected for the Dr. Richard E. Fitzpatrick Clinical Research and Innovations Award
On behalf of the American Society for Laser Medicine and Surgery, Dr. Anolik's abstract entitled "Investigation of ...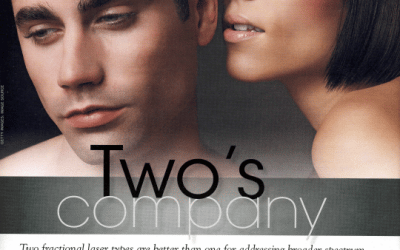 Two's Company – Dr. Geronemus discusses the new Fraxel Dual laser
Two fractional laser types are better than one for addressing broader spectrum of indications, providing options ...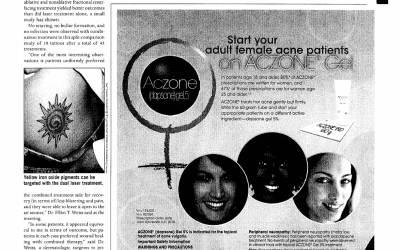 Laser Plus Resurfacing Best for Tattoo Removal
Tattoo removal using a combination of Q-switched laser and ablative and nonablative fractional resurfacing ...
The Miracle of Microskin
"I interviewed my colleague, the highly respected dermatologist and laser researcher, Dr. Roy Geronemus.  He's a ...
Dr. Geronemus talks about "The Skinny on Getting Gleaming Man-skin"
"Know how they say, "Guys get more distinguished as they get older?" Know who they're talking about? Old guys with ...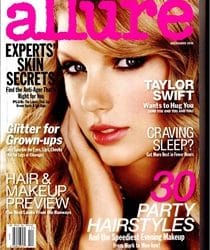 Dr. Roy Geronemus is featured in the Allure December 2010 issue
The Truth About Lasers... Click here for full text.
Nonablative 1927 nm Fractional Resurfacing Effective for Facial Actinic Keratoses
Dr. Elliot Weiss presents the results at annual American Society for Dermatologic Surgery meeting in Chicago, IL.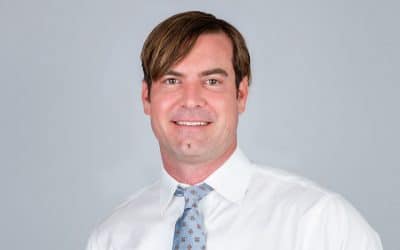 Tattoo Removal Improved With Ablative Fractional Resurfacing and Q-Switched Laser
Dr. Elliot Weiss presents his results at the annual American Society for Dermatologic Surgery meeting in Chicago, IL.
Microskin earns prestigious beauty breakthrough honor from top editors and industry experts.
Microskin New York USA, a simulated second skin to color correct noticeable skin conditions, is such a ...
Pay Online for Patients of Drs. Geronemus, Anolik, Bae & Seidenberg
Pay Online for Patients of Drs. Bernstein, Krant, Shelton, Stern, Weiss, Hoffman, Shim, Brown, Murphy-Rose, Wilson, and Petratos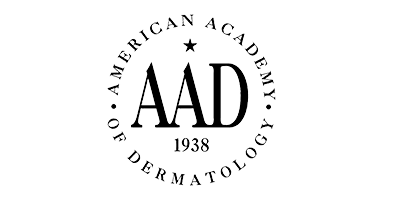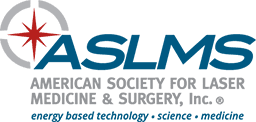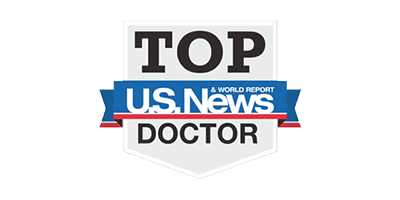 By LASER & SKIN SURGERY CENTER OF NEW YORK® | © 2022 All Rights Reserved. Design & Development by Goldman Marketing Group | Sitemap | Privacy Policy | The information available on this web site is provided for informational purposes only. This information is not intended to replace a medical consultation where a physician's judgment may advise you about specific disorders, conditions and or treatment options. We hope the information will be useful for you to become more educated about your health care decisions. If you are vision-impaired or have some other impairment covered by the Americans with Disabilities Act or a similar law, and you wish to discuss potential accommodations related to using this website, please contact us at (212) 941-5055.
*MDs perform 100% of all medical and cosmetic treatments.