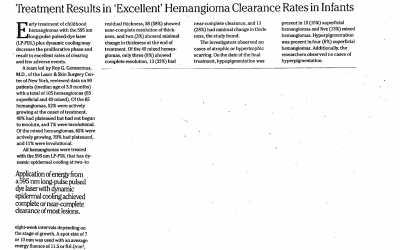 Aesthetic Practioner News features Dr. Geronemus
"Treatment Results in 'Excellent' Hemangioma Clearance Rates in Infants" Click here to read the article!

Rolling Stone Magazine photo of Dr. Geronemus removing 50 Cent's tattoos
When Rolling Stone caught up with 50 Cent for a Close-Up in our current issue (dated December 10, 2009), the ...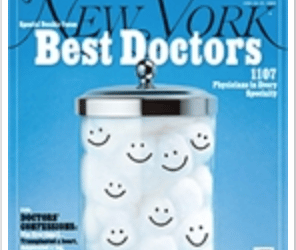 Dr. Roy Geronemus listed amongst New York magazine's Best Doctors for 2009.
See the full 2009 physician list here
LSSC docs featured in Cosmetic Dermatology journal
"Ablative and Fractional Ablative Lasers"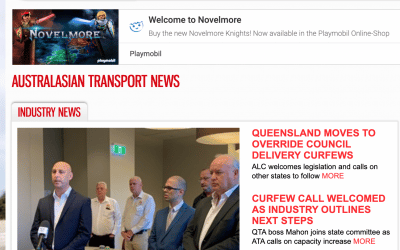 Microskin set to debut trans-Atlantic clinics
Queensland-based Microskin is preparing to take its award winning 'second skin' technology to the United States ...
Zeltiq(TM) Aesthetics Announces European CE Mark Approval for Non-Invasive Fat Layer Reduction Using Cryolipolysis(TM)
Impressive Clinical Results Presented at Major Scientific Meeting of Dermatologists and Plastic Surgeons from Five ...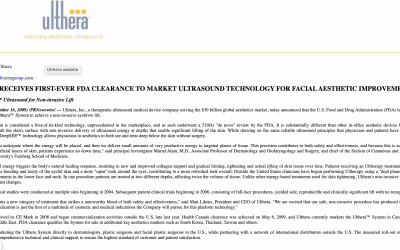 ULTHERA RECEIVES FIRST-EVER FDA CLEARANCE TO MARKET ULTRASOUND TECHNOLOGY FOR FACIAL AESTHETIC IMPROVEMENT
Ulthera, Inc., a therapeutic ultrasound medical device company serving the $30 billion global aesthetics market, ...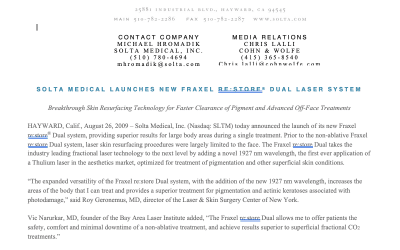 Solta Medical launches New FRAXEL RE:STORE® DUAL laser system
Breakthrough Skin Resurfacing Technology for Faster Clearance of Pigment and Advanced Off-Face Treatments Click ...
Solta Medical Introduces Breakthrough Thermage CPT(TM) System
Solta Medical, Inc. today announced the launch of its new Thermage CPT(TM) system, representing a significant leap ...
Pay Online for Patients of Drs. Geronemus, Anolik, Bae & Seidenberg
Pay Online for Patients of Drs. Abraham, Bernstein, Krant, Shelton, Stern, Weiss, Hoffman, Shim, Murphy-Rose, Wilson, and Petratos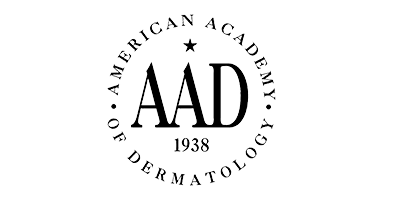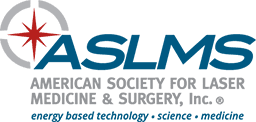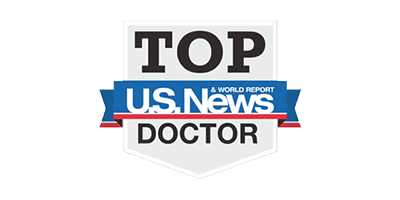 By LASER & SKIN SURGERY CENTER OF NEW YORK® | © 2022 All Rights Reserved. Design & Development by Goldman Marketing Group | Sitemap | Privacy Policy | The information available on this web site is provided for informational purposes only. This information is not intended to replace a medical consultation where a physician's judgment may advise you about specific disorders, conditions and or treatment options. We hope the information will be useful for you to become more educated about your health care decisions. If you are vision-impaired or have some other impairment covered by the Americans with Disabilities Act or a similar law, and you wish to discuss potential accommodations related to using this website, please contact us at (212) 941-5055.
*MDs perform 100% of all medical and cosmetic treatments.